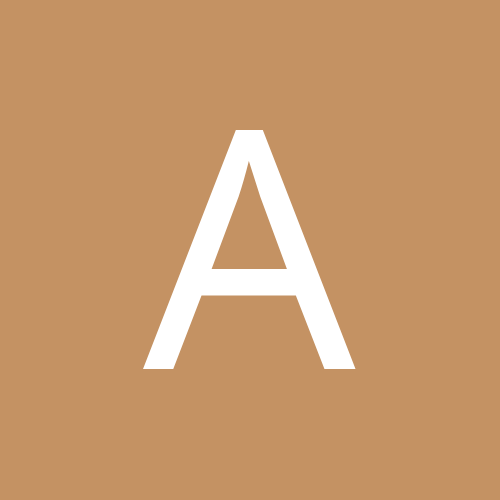 Content count

3495

Joined

Last visited
Everything posted by Adam
We get Phoenix @ Washington this week, which I'm really looking forward to. Rare that cable down here manages to get one of the games I actually want to watch.

Waitasec... they just put Kevin Federline over John Cena? Hang on, I'm not surprised.

I don't turn my Laptop off anymore, because its completely screwed. When I am forced to turn it off, I have to physically bash the shit out of it for it to work. $1400 laptop, $800 to get a new motherboard. Fuck that noise, I'll just get a new machine with an extended warranty.

Oh I don't know, I did a pretty good job of screwing up this year.

MSG sells itself, bro. Its like the Staples Center, in that a good percentage of the people who go could care less about basketball, they just want to be seen there. And with that cable deal, thats why they can afford to be over the cap. And I think you are overestimating AI's drawing power a little. He himself is not going to sell the place out, only winning does that. I cannot see AI going to a place where there is a player making close to $20 million a season, unless that player is part of the deal. I would assume that T'Wolves fans would come in droves as they would have a sudden shot at, at the very least, a solid playoff run. Plus, two lifetime All-Stars on the same team is enough to make anyone want to go and watch. Wow, this is my first post in like, a month.

Well, this one was certainly unexpected, but it really shouldn't have been.

Fuck Australia not getting UFC PPVs. I NEED to watch this.

If GSP loses, I cry. Now that Serra has a title shot, if, say, GSP wins, then would he face Serra, and then Diego?

Thank you Muggsy. I've been looking for that "NO GOOD" gif for ages. Oh, and the Clips will make the WCF. It has been predicted, so it will come to pass.

Adam replied to The Niggardly King's topic in Music

Amazing tirade, he must have been whacked. Anyway, Banky's credibility has improved some with his appreciation of Vice. Never miss an issue.

Adam replied to franchise632's topic in Sports

I seem to distinctly remember two technicals against Chicago in the first half on opening night, followed by a foul on GP, which he complained about for a good 30 seconds to the refs. My friends and I were all wondering why he didn't get a T either. They need to be firm, but consistent, and while I didn't see the Melo incident, I see no reason why a headband thrown at the bench should result in an ejection.

I'm really looking forward to Bulls/Heat tonight, even moreso that I'll actually get to see it. Fox Sports over here has picked up two games a week to go along with the two already broadcast by ESPN. Great to have basketball back.

NBA.com Ultimate Fantasy Commissioner League: League Name: Homicidal KG P/word: TSM

I just started a Salary Cap Challenge League, and the others I'll start soon. Name: TSM League Password: TSM

With my last pick, the man with the best last name in the world... Martell Webster, GF, Portland Trailblazers.

Joe, with Shelley a very close second.

Team Walter Herrmann selects.. Ike Diogu, FC, Golden State

Okay, I'm in the room, got out of class early. Pick 8? Booo.

Right, well I might miss the first round because of a class, but I should be okay.

Vera-Mir has been confirmed on UFC.com.

I'll play it a bit and see what I think. I'll only get $30 from EB, and probably not even that much. I'll just keep it for the moment, might sell it on eBay or something.

Okay, so I got Live 2007, because 2K7 comes out in a week and I'm impatient to play ball. I must say, I'm not all that impressed. When I first started playing the game a friend commented to me that it was just a touch slower than it should be, but that problem corrected itself, so I'm not sure what was up there. No throwback unis? Say WHAT? Come on, that was one of my favourite parts of the NBA LIVE series. The practice one-on-one at the menu screen is a cool touch, I'm not sure if that was on 06, because the last LIVE game I had was 05. I haven't played the Dynasty mode in full yet, but I hope to today. The hiring of staff, etc, is okay, but I'm more interested in difficulty of trades, and this whole team chemistry thing. Overall, a 'meh' so far, cool but not as good as it could have been. Hopefully my opinion has changed by the end of the day, and I can justify the $108.

So, I bought a 360 on Friday, and got the following: - Project Gotham Racing 3 (free with the console) - The Live Arcade Pack (with a second controller and Arcade Unplugged) - Kameo: Elements of Power (which I didn't pay for, but happened to be in the Arcade Pack box, so fuck it, I'm not taking it back - aaaaand Madden 07... - aaaaaaand NBA Live 07, because I'm a fucking idiot who wanted to blow another 200 bucks. I've now spent $1000 Australian Dollars on this, which gives me the console, two controllers, a recharge pack (I'll get another one next week), and 5 games. The PS3's release price is $1000. Fuck Sony, I get to play UNO.

Shit, sorry. No excuse, apart from the Xbox 360 that I've been playing pretty much nonstop for the past two days. Jamal Crawford.