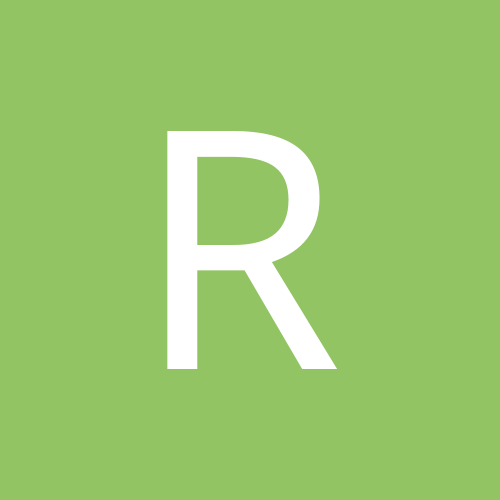 Content count

108

Joined

Last visited
Everything posted by r4g
Yeah, my first thought was that it was totally Brian XL too. Hopefully he doesn't drag down a potentially awesome match. I won some tickets via Jim Varsallone, can't wait to head down there for this show.

Pretty sad, but we all knew this was going to happen. 2/13 show looks amazing, though. Hopefully it's one of those six hour shows. Gonna be in Lauderdale watching that and then I'm driving up that night to Ruskin for a show at noon...going to be a shitload of fun. See (whoever's coming to 2/13) there.

But the camera got a shot of his face, and it WAS Jack Evans.

The fact of the matter was, he was trying to sound important by cutting a promo next to a toilet stall.

From Joe Price, Aaron Royal, Ron Niemi and the Office of NWA Florida: Due to the harrassment of a "rival" promoter who keeps up to his old antics of calling the landlords, fire marshalls, cops, sherrifs, tow trucks, vfw and anybody else even remotly associated with the Arena those involved have decided it simply wasn't going to work to keep The Arena at its current location. With that being said the Arena will be relocating to a new building very shortly, and we will be moving along with them! The Boiling point show has been postponed and we will have an announcement on that shortly! The Incredibly huge LXW vs NWA Florida show is being relocated to a new state of the art facility that will be very suiting for this event as Ron and I were talking that the Arena may have actually been too small for this event and we started looking into the new location even before the situation mentioned above! NWA FL is very loyal to our fans, we are here for you as you are the reasons we do these shows and we are not going anywhere...As Frankie Capone once said we are the disease that will not go away, we just keep getting stronger and stronger till we eventually wipe everyone out!

I liked how Teddy Hart was trying to put himself over as big time and a huge force to be reckoned with by doing a promo in a bathroom.

I think we should replace "MLW" with "Court Bauer" in that saying. Fuego's mask got ripped off on the show last night and Corino screamed "IT'S JACK EVANS"....way to go Steve.

Uh, no, they have a huge ensemble of talent they just haven't put in matches yet. I don't like Court Bauer and I think he's an idiot, but 2/13 looks mighty good and I definately will be there.

I will be going down from St. Pete to Lauderdale in what is turning out to be a whirlwind weekend for me wrestling-wise to see what looks to be a relatively good show.

.....Which is also awesome, including first timers in ROH like SD and the Florida crew (minus Roderick). Both shows look TREMENDOUS.

Tremendous, tremendous show and one of the craziest nights of action seen in Florida in a long time. NWA Florida keeps getting bigger and better which unfortunately is a bad thing when it comes to parking but hopefully that problem will have a cure soon. Each and every one of these shows is a can't-miss, and you'd be absolutely insane not to catch them if you're even remotely in the area. I'll see everyone on the 7th. Oh, it has to be said....Avatarsnow can't pick up a glass with his teeth off a Wing House girl's breasts.

Steve Madison and Lex Lovett.

I don't think they'll ever be running a profitable business and will go out of biz before they can "hit their stride" They've got some good talent in place but Court Bauer is either mentally retarded or he just wants to make a big bang and then disappear. I know of at least one promotion in the northeast that the only thing stopping them from running Florida is MLW still being around; they're waiting for them to fizzle out. I wish they'd hurry up with it. I like Teddy Hart, the guy turned a potentially career-killing thing into a gimmick that draws him serious heel heat. He can go in the ring for the most part as well.

OSicon said exactly (almost word for word) what I was going to say earlier, but forgot my password. So what he said.

I don't think this rule is mentioned on that forum, but there you're not allowed to have anything close or anything related to questioning anything MLW does there. What MLW touches is gold basically. MLWfan.com's talkback forum is different as you're not banned when you question stuff they do but you're shit on by a bunch of marks that will defend the promotion to their last dying breath. It's great for some good, entertaining reading though. It'll be interesting to see how this turns out. I expect Sabu and Raven to take the boatload of money that will inevitably be thrown their way by good ol' Court.

It's a pretty good promotion. They started out with a huge bang using some top name talent but didnt draw well and over the course of their shows have used less and less top talent and focused more and more on local Florida guys. They have some good matches taped from the first few shows with AJ/Sabin AJ/Daniels Sabin/Daniels and etc. if i'm not mistaken.

They WERE a hoax. I sat ringside for that show. There were hundreds less than were announced and even less than were actually paid as 10-15 of the IPW guys got comped in for free, not to mention all the radio giveaways and etc. Whatever though, I'm just waiting for MLW to fizzle out and go away so several worthwhile companies up north can start running down here without being bitched at. Hope it's not too much longer. Ron Niemi is a great man, a TREMENDOUS promoter, and funny as fuck. MLW is a nice place to get exposure, and he obviously saw that as he does everything he can to get the local guys here that rightfully deserve so a break and it's paying off with many of them now, most notably Roderick and Jerrelle and soon Steve Madison as they're all in ROH soon and will no doubt steal the show as they always do down here, which is unfortunate as Florida fans have been very spoiled to see some of the best kept secrets in indy wrestling like the three mentioned and the Shane Twins and etc. down here on a regular basis.

It's absolutely bullshit that an indy guy trying to make a living would be denied doing so with threats of not being booked ever again by the company that pays him the best. It puts him in a no-win situation and does not give the impression that he is under some sort of contract as he could wrestle anywhere else just not in IPW which was then not exactly the biggest supporter of "Money Mark" Bauer and his promotion, especially after asanine potshot comments Bauer made in a MLW.com interview about IPW...But I digress.

As I've been saying, this company is a joke and will only be around as long as Court Bauer's father wants to give away money. This is something MLW has always done, offer to pay megabucks more to talent to get them to come to their show as opposed to the one they are originally booked too. Also, MLW has threatened to drop some of the younger talent in the past (Dutt in particular I think) if they took local IPW bookings the next night after a MLW show. They never did anything to stop the more vetern talent to do so, as the would give up the INSANE payday if it meant being bossed around by some second rate promotor about where they are and aren't allowed to work. The shows aren't even THAT good most of the time considering all the talent on them, but thats a completely different can of worms.

Pound 4 Pound Promotions Presents: NWA FLORIDA Violence is Golden Saturday, January 24, 2004, 8:00 P.M. The Arena 4251 34th Street North St. Petersburg, FL NWA FL Open Invitational Streetfight Battle Royal! Featuring such stars as CHAOS, O.G. Scarface, "Hot Ass" Amy Love, Kevin Divine, "Superfan" Mark Zout, Luther "Bodybag" Jackson,T-Bolt and many more!!! NWA Florida Heavyweight Title World Japan Star "Modern Miracle" Steve Madison (champion) vs "Uptown" Frankie Capone w/ Cannon NWA Florida Tag Team Title Match Mike and Tood Shane (champions) w/ "Hardcore Giant" Ron Niemi vs Fahrenheit 420 (Stash & Mercury) "Lights Out" Unsanctioned Tag Match Mike Sullivan w/ XTC Jenni Lee and Mystery Partner vs Bruce Steele and Roderick Strong Number One Contenders Match (for NWA Florida Heavyweight Title) "Black Nature Boy" Scoot Andrews vs Justice Teacher vs Student, Part III Billy Fives vs David Babylon NWA World Jr. Heavywieght Title Jerelle Clark (champion) vs Naphtali Man vs Beast Super 8 2003 Participant Sedrick Strong vs Maximum Capacity Indy Superstar Three Way Dance Michael Shane vs Danny Doring vs Lex Lovett Tag Team Contenders Match Allied Forces (The Cuban Assassin Fidel Sierra & Navy SEAL) w/ Fantasy vs Shockwave ("Straight Up" Mikey Batts, cousin of Billy Kidman & "XXXPlosive" Erick Stevens) w/ Lance Thrustwell ALL KIDS 12 and UNDER Get in Free with a Paid Adult! FREE BEER for all Paid Adults with I.D Tickets are only TEN BUCKS in advance and TWELVE at the door!!! You can purchase them at http://www.nwaflorida.com via PAYPAL! Simply purchase your tickets with PayPal and they will be waiting for you at the door the night of the show! Nothing could be easier! You can also get your tickets in advance here: The Arena Monday thru Friday 10am - 9pm Saturday 9am - 2pm 4251 34th St North St. Petersburg, FL (727) 526-0506 Psychotic Ink 4215 4th St. N. St. Petersburg (727) 822-3577

Looks to be an absolutely AWESOME card and the best looking one NWA Florida has advertised since their re-debut, and with the first four shows being pretty damn good, this one is going to have to be just off-the-charts good to consider toping them and it looks like it may just do so. It's won't be a night to miss in St. Petersburg!

Let the insipid talk about how Homicide should "teach Hart a lesson" begin! This looks like a really fun card, and I am creaming for the potential Jay Lethal/Roderick Strong matchup.

NWA Florida Results: At The Arena, around 300 people. Amir d. Pretty Fly Sedrick Strong d. T-Bolt "Superfan" Mark Zout as Sargent Slaughter & The Allied Forces of NAVY SEAL and Cuban Assassin Fidel Sierra d. Big Daddy Pimp, Luther Jackson, and Jobs Zout Kevin Devine & DeeDee Ventura b. "Hot Ass" Amy Love & James Hendrix I THINK Chaos d. O.G. Scarface...I was hardly paying attention though with Ana Mosity around..blood was EVERYWHERE. Scoot Andrews d. Lex Lovett to advance to #1 contendership for the NWA FL title finals on 1/24. This was an AWESOME match and another chapter in the epic Lovett/Scoot feud. Jerrelle Clark d. Chris Draven to win the NWA World JR. Heavyweight Championship. Draven is the drizzilling SHITS and injured himself at the end of the match. Stash & Mercury won the Tag Team #1 Contendership Gauntlet that featured Roderick Strong & Bruce Steele (The A.O.D.), Rod Steel & Mikey Tenderfoot (The Untouchables) , and Erick Stevens and Mikey Batts (Shockwave) after Shockwave came out to distract Stash/Mercury but were cut off by The Untouchables. Justice d. 'Marvelous' Mike Sullivan by DQ after the rest of the AOD interfered. After the match, the A.O.D. continued to beat down Justice until Mike Sullivan started complaining to his partners and was promptly beaten down by Scoot, Roderick, and Bruce Steele and was laid out by all three men's finishers. Steve Madison d. Mideon by DQ to retain the NWA Florida Heavyweight Championship after "The Hardcore Giant" Ron Niemi interfered and threw a fireball into his former protege and 911 INC stable partner's face. The O.D.D. Jeff Bradley made his return to NWA Florida,coming to the aid of Madison, and challenged Ron Niemi and the rest of 911 Incorporated to a fight at anytime. Upcoming NWA Florida events are: January 24th "Violence is Golden" at The Arena 7pm belltime featuring Billy Fives, Bruce Steele, Scoot Andrews, Steve Madison, "The Hardcore Giant" Ron Niemi and etc. February 7th at The Arena February 28th "Mark of the Mask 2004" NWA Florida vs. Lucha Xtreme Wrestling in a joint supershow Matches already signed for Mark of the Mask include: World Japan Superstar and NWA Florida Heavyweight champion Steve Madison vs. Mexican Superstar Shocker A Trios match with "La Familia" of Halloween and Damien 666 and American Wild Child against the hated faction of NWA Florida 911 Incorporated, The Shane Twins and "The Hardcore Giant" Ron Niemi. Will Ron Niemi compete in the match or will he have a huge suprise for La Familia? We will find out in the coming weeks and at Mark of the Mask 2004. ALSO APPEARING AT MARK OF THE MASK 2004: Angel, Super Dragon, Zokre, Phoenix Star, Ultimo Guerrero, Scorpio Sky and Quicksilver, and Los Lunatics. Check out www.nwaflorida.com for more information and wwww.lxwrestling.com for information about Lucha Xtreme Wrestling.

I don't really mean to be rude, and I sincerely hope Draven is ok after that sick looking injury to his ankle...and I think Jerrelle will be a great NWA Jr. Heavyweight champion... BUT... Who did Chris Draven blow to get that title? I mean, the most prestigious Cruiserweight belt in the NWA on a guy like that? No offense or anything as it looked like he was trying his hardest...but wow. I dunno, maybe something just didn't click for him tonight..or maybe not. *shrug* Once again congrats to Jerrelle as no doubt he will be taking this title to new heights in the NWA, and get well soon to Chris Draven.