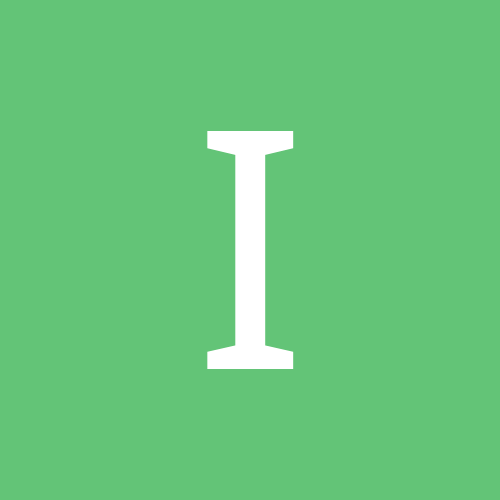 Content count

4609

Joined

Last visited
Everything posted by iggymcfly
I'm usually all over the idea of a playoff, but this year, I'm actually glad we don't have one. Every team's already gotten a fair shot and now it's just about who wins the games they're supposed to. FWIW, with an 8-team playoff w/the Top 6 conference champs getting auto-bids, all these teams would still have a realistic chance: Boston College Clemson Virginia Virginia Tech Connecticut Cincinnati West Virginia Ohio State Michigan Kansas Missouri Oklahoma Arizona State Oregon UCLA USC Florida Tennessee Georgia LSU Boise State Hawaii That just seems like overkill to me. It's the better system long-term for years like 2004 when USC, Oklahoma, Auburn, Utah, Cal, and Boise State were all worthy to get a shot at the title, but this year I'm glad for the BCS.

BTW, I see this "Top 14" thing being mis-applied everywhere as if it's relevant for Boise State and Hawaii. It's not. The Top 14 qualifier is the minimum you need to be eligible for a BCS at-large slot. For example, if a team the bowls want like Notre Dame is #14, they can take them over the #8 or #9 team while they can't take them if they're #15. The key numbers for mid-major conference champs are #12 and #16. #12 gives them an automatic berth no matter what happens with the rest of the field or the other champions. If they're in the Top 12 and no one's selected them when 9 spots are filled, the Sugar Bowl's required to take them no matter what. Being in the Top 16 is the qualifier if there's a BCS conference champion ranked below them. This could happen if a 10-3 Clemson wins the ACC (with a loss to South Carolina), if a 10-3 Georgia wins the SEC (with a loss to Georgia Tech), or if a 7-5 UCLA wins the Pac-Ten (with ASU losses to USC and Zona). A 9-3 Michigan's a strong possibility here as well, but it's tough to say exactly what would happen to their ranking if they beat OSU with a healthy Hart and Henne. They'd probably pass Boise this week, but would only be about 50/50 to stay above them when Boise beat Hawaii. If Boise State has to try to stay ahead of a 9-3 Michigan to get a slot, they may need Hawaii to be 10-0 when they play them.

I don't think they'll "waltz in and beat Arizona State", but they'll probably be a slight favorite. I think there are even early lines on this game that have USC favored by 3. The point is just that they have a chance. Also, of the ten teams above them: -3 are in the Big XII. If the voters wouldn't let OSU/Michigan happen for the championship, they won't let something like an Oklahoma/Kansas rematch happen no matter what. The Big XII champion's getting in, but there's no way the Big XII gets both sides of the title game. -Arizona State is on USC's schedule. The Trojans can pass them just by winning. -Virginia Tech's got no respect at all and will easily be passed if USC just beats ASU. A 2-loss ACC team with a 41 point loss can't make the title game over a 2-loss Pac-Ten team with USC's name value. -Oregon just lost to a 4-6 Arizona and has an injured QB. They'll be falling very fast in the polls. -Georgia has a difficult game left with Kentucky and could end up losing their division even if they win out. If it comes down to a 2-loss USC that's on a 4-game winning streak including a huge road win over Arizona State and a 2-loss Georgia that couldn't even win their own division, USC's going to get the nod. That leaves 3 teams that have to lose: LSU, West Virginia, and Ohio State. Both West Virginia and Ohio State will be playing their toughest game of the season this week (at Cincy and at Michigan) and I picked against both of them in the Pick 'em contest. LSU will be favored in the remainder of their games, but with Arkansas a week from Saturday and a possible date with Tennessee or Florida in the SEC championship, there are no guarantees. An LSU loss is basically the only unlikely thing that has to happen to put USC in.

USC would easily jump Texas and Virginia Tech in the BCS if they win out. If Georgia wins the SEC East and then beats LSU, they're definitely in over USC, but if they don't win their division, I'm pretty sure the pollsters would rearrange on the last day of the season to make sure they get in. As for West Virginia, as long as Ohio State loses, I think they've got a pretty decent shot to get an at-large at 10-2, especially if they lose to Cincy and finish wiht a win over UConn. They'd likely be the highest ranked at-large team available at that point and if there are two really unattractive auto-bid teams, the Orange Bowl will select the last at-large team. I think the regional concerns would be enough to put WVU over the top compared to someone like ASU. Finally, the thing about Boise State is that they also get an automatic berth if they're in the Top 16 as long as they're ahead of a BCS champion. If Clemson wins the ACC at 10-3, they fulfill that easily. Even if all the BCS champions finish ahead of them, they've got a pretty good shot to reach the Top 12 as long as Hawaii beats Nevada and doesn't come into that showdown with a loss.

When I was doing those projections, I realized something: We're really not that far from seeing USC play for the championship. Here's what it would take: 1) USC wins out 2) LSU loses to Ole Miss, Arkansas, Tennessee, or Florida 3) Ohio State loses to Michigan 4) West Virginia loses to Cincinnatti or UConn That's it. The Trojans only need 3 (relatively reasonable) events to happen to get in if they win out. They'd definitely get the nod over a 12-0 Hawaii or an 11-2 LSU that lost on the last day of the season and no one wants to see two Big XII teams play for the title.

Figured I'd make some updated bowl projections just for the hell of it with the BCS games plus some other notables listed: BCS Championship: LSU (12-1) vs. Oklahoma (12-1) Rose Bowl: USC (10-2) vs. Michigan (9-3) Orange Bowl: Clemson (10-3) vs. West Virginia (10-2) Fiesta Bowl: Missouri (11-2) vs. Cincinnatti (10-2) Sugar Bowl: Florida (9-3) vs. Boise State (11-1) Cotton Bowl: Texas (10-2) vs. Auburn (8-4) Holiday Bowl: Arizona State (10-2) vs. Kansas (11-1) Capital One Bowl: Ohio State (10-2) vs. Georgia (10-3)

Well, looks like those Big XII games should be real playoff games now (if OU beats Texas Tech and Missouri beat Kansas State). Missouri/Kansas is now basically a national quarterfinal and OU vs. the winner would be a semi. Also, OSU, WVU, and ASU are all just an LSU loss from being right in the middle of the title hunt.

iggymcfly replied to Bored's topic in Sports

Almost forgot this week. THURSDAY Oregon at Arizona FRIDAY Hawaii at Nevada SATURDAY Ohio State at Michigan Maryland at Florida State Kentucky at Georgia Mississippi State at Arkansas Duke at Notre Dame Penn State at Michigan State Purdue at Indiana N.C. State at Wake Forest New Mexico at Utah Boston College at Clemson West Virginia at Cincinnati Oklahoma at Texas Tech Tiebreak #1: How many total points will be scored in the Ohio State/Michigan game? 50 Tiebreak #2: How many passing yards will Boston College's Matt Ryan have against Clemson? -1

Also, in addition to the Big Ten championship and the ACC Atlantic championship, we also have the likely determining game for the Big East title. UConn still controls their own destiny if they beat WVU on the road, but in all likelihood, the Cincy/WVU winner will finish as the Big East champion.

More of the tier system. I'm thinking everyone on the board has the concept by now, but basically, it assesses the contenders' chances of making the BCS title game if they win out. Tier I: The Frontrunners These are the teams that just need to win the rest of their games to go to the championship. Everyone else is looking for help, but these two largely control their own destinies. Kansas (10-0): With Ohio State losing last week, Kansas is all but guaranteed to make the title game if they win out. Missouri and Oklahoma would both have to lose before playing Kansas to potentially cost them a spot, and even then, they'd be about 80-90% to make it. It's win and you're in at this point for the Jayhawks. LSU (9-1): Like Kansas, LSU just has to worry about their own business from here on out. They've got a huge lead over Oregon in both the polls and the computers and unless they do something to really hurt themselves (like go to OT with Ole Miss or win a game on an objectively horrible call), they're as good as guaranteed a title game berth at 12-1. Tier II: The Contenders This is the group of teams (OK, only one team this week) that is still in the thick of the race. As long as they win out, they're favored to reach the title game. Oregon (8-1): Oregon was actually the biggest winner with Ohio State losing last week as no one really expects Kansas to go 13-0. They've got virtually no shot to get in over a 12-1 LSU or a 13-0 Kansas, but they're still about 75% to go to New Orleans if they win out. Tier III: Still in the race These are the teams that are less than 50/50 to make the championship if they win out, but still have a very reasonable chance to qualify. Oklahoma (9-1): Oklahoma can obviously get in championship position if they win the Big XII and get a loss from LSU or Oregon, but the question is, what happens if they go 12-1 and are battling with Oregon for the final spot? A win over previously undefeated Kansas would be very impressive to the computers and would probably bring them about even with the Ducks. The loss to Colorado would still keep them from becoming any kind of overwhelming favorite there though. As such, they'd need to beat Kansas by a big enough margin to get a real buzz going nationally that could move them up in the polls (probably a 17 point victory minimum). If Missouri's the title game opponent instead of Kansas, Oklahoma has pretty much no shot to pass Oregon since they'll stay behind Oregon in the computer rankings. Missouri (9-1): Theoretically, Missouri should have a great shot to make a leap if they win out. Not only would they get a huge quality win over Kansas, they'd be able to avenge their only loss of the season at a neutral site. Still though, with all the hype Oregon's been getting this season and the fact that Missouri hasn't played a nationally televised game all season, it would be tough to really get the voters psyched about a Missouri/LSU matchup. They'd need to win with "style", preferably behind some big plays by Chase Daniel that could give him the "exciting Heisman contender" hype that Dixon enjoys currently. West Virginia (8-1): West Virginia's got a clearer picture than most. They need 2 out of 3 of Oregon, LSU, and the eventual Big XII champion to pick up a loss while also getting by Cincinnatti and UConn. While it's unlikely, it's far from impossible. Even if all that happens, they're still not guaranteed anything however, as Ohio State or Arizona State could catch them from behind if either has a particularly impressive win. Tier IV: The Longshots These teams while still technically in the race are going to need every single break to go their way. There will have to be some crazy upsets for one of these teams to actually make it to New Orleans. Ohio State (10-1): From frontrunner to back of the pack in one week. Ohio State does appear to have a pretty sizable lead on Arizona State, but will have difficulty passing West Virginia unless the Mountaineers pick up another loss. Even if they blast the Wolverines, they're going to need 4 teams above them to lose to have any shot. Arizona State (9-1): For now, Arizona State has to focus on what they control. Which is beating USC in as impressive of a fashion as possible. Win impressively enough against the Trojans and they've got a great shot to pass Ohio State and/or West Virginia. After that, all they can do is see how the chips fall and hope that there are upsets among the top teams. Eliminated last week Well, we had 9 teams last week and now we're down to 8, so that means someone has blown any shot whatsoever at a championship. Boston College (8-2): The Eagles were barely hanging on by a thread before and with the loss to Maryland, the last of their hopes were snuffed out.

First, no I didn't change the rankings. I had Auburn at 22 right away. And Cal I think is absolutely deserving of the #19 spot. They're 1-2 vs. the Top Ten, 2-3 vs. the Top 32, and even the bad loss (at UCLA) isn't very bad. Compare them to Michigan who's 0-1 vs. the Top Ten (losing by 32 at home to the same team Cal beat on the road), 2-2 vs. the Top 32, and has a much worse bad loss (to App State). Texas is 0-1 vs. the Top Ten and also 0-1 vs. the Top 32 with their best win coming over Texas Tech at home (a team worse than Oregon State) and a bad loss that's much worse (by 20 points at home to 5-5 Kansas State). I think if you took the time to break down the resumes of the teams close to Cal, you'd see the Bears are getting a bad rap right now due to their schedule. As for Virginia and Cincinnatti, I think it's pretty clear who's better. Let's look at the games against teams that I have ranked: Virginia def. #24 UConn 17-16 (H) Cincinnatti def. #32 Oregon State 34-3 (H) def. #16 South Florida 38-33 (A) def. #24 UConn 27-3 (H) Do you see a little discrepancy there? Cincinnatti's wins are way way better. Virginia's schedule is actually really weak to this point, as in addition to playing in the weakest BCS conference in the country, they've also managed to miss all 4 of the best teams from that conference (VT, Clemson, BC, FSU). Also, comparing a win over Oregon State who's ranked #32 both by me and by Sagarin to a Miami who Sagarin puts at #71 as the 2nd worst team in the ACC is a little bit silly. I'm not saying the Cavs should get no credit for the Miami win, they played a great complete game for the first time this year, and I moved them up ahead of Boise State and Penn State who they were behind last week, but Miami's still a pretty bad team. On the losses, yes Cincy lost to a pretty bad Pitt team that Virginia beat, but that still can't compare to losing to Wyoming. They're 2-4 in MWC play this year and are coming off a 50-0 loss to Utah. They're just a really, really bad team. And while NC State's playing a little better lately, they're still worse than Louisville. (Actually lost to them by 19 points at home if you want to use H2H.) So basically, Cincy has much better wins, slightly better losses, and that doesn't even begin to punish Virginia for all the close games they've played this year with bad teams. (Remember Middle Tennessee State?) I really don't think they're close at all. Also, the Sagarin predictor which just looks at score and not wins and losses and is generally considered to be the best computer ranking for future results has Cincinnatti ranked #9 and Virginia ranked #48. It basically says Cincy should be favored by 13 points over UVA on a neutral field. Just thought that was an interesting tidbit.

Here are my close teams if anyone cares: 26. Boise State 9-1 27. Penn State 8-3 28. Hawaii 9-0 29. Wisconsin 8-3 30. BYU 7-2 31. Alabama 6-4 32. Oregon State 6-4

Well, I can't do the close teams until the Hawaii game's done, but I do have my Top 25 finished: (Previous week's ranking in parenthesis) 1. LSU 9-1 (2) 2. Oregon 8-1 (3) 3. Oklahoma 9-1 (4) 4. Kansas 10-0 (6) 5. Missouri 9-1 (7) 6. West Virginia 8-1 (5) 7. Arizona State 9-1 (8) 8. Ohio State 10-1 (1) 9. USC 8-2 (12) 10. Georgia 8-2 (14) 11. Florida 7-3 (11) 12. Virginia Tech 8-2 (15) 13. Cincinnatti 8-2 (19) 14. Kentucky 7-3 (17) 15. Clemson 8-2 (22) 16. South Florida 8-3 (20) 17. Tennessee 7-3 (24) 18. Boston College 8-2 (9) 19. California 6-4 (16) 20. Illinois 8-3 (NR) 21. Texas 9-2 (21) 22. Auburn 7-4 (10) 23. Michigan 8-3 (18) 24. Connecticut 8-2 (13) 25. Virginia 9-2 (29)

Yeah, the Cavaliers are really making a statement. If they can do that on the road, there's no reason they can't go to the Orange Bowl. It seems like somebody really screwy always ends up winning the ACC anyway.

Well, I was thinking they could win a 3-way tiebreaker, if it was between them, UConn, and WVU, but looking at the Big East site quickly, it appears that the 2nd tiebreaker is BCS ranking so they would have been screwed anyway. It's a moot point anyway though with West Virginia winning.

6:30 minutes left and Louisville's still right in the game against West Virginia, down 31-28 with the ball. If they win tonight, not only do they knock WVU out of the national championship race, they give themselves a pretty reasonable shot to win the Big East as well.

Actually, if you want to see the crowd get excited for a Jericho promo, this is probably your best bet. I think this was about the absolute peak of his overness, but then HHH got hurt and they filled the month by letting Austin beat him and Benoit about 8 times each, before finally beating them both in a Triple Threat and basically killing both of their credibility for a good while.

I just watched Jericho's promo debut again and it's really amazing how spot on it is with the stuff that's going on now. The first transcript I found skipped a bunch of stuff, so I had to copy some of it down myself. Reading it though, it's almost eerie how relevant it is to the present day: Also, if you want to watch the actual video, use this link as most of the ones on YouTube are the clipped version and are missing 1:30 including most of the stuff I listed in bold.

iggymcfly replied to Bored's topic in Sports

I saw that Georgia Tech didn't get a single vote in either preseason poll even though each one had 50+ teams listed. That doesn't make me very optimistic about the coming season.

FYP. Virginia sucks on the road, I'd be surprised to see them pull out a win this week.

They're almost guaranteed to get in the Top 16 if they win out. There are still four weeks of teams potentially losing and they'll get a boost in the computers if they beat Hawaii. It's really not out of the question for them to make the Top 12 (although I doubt they will). Looking at the ACC though, here's Clemson's remaining schedule: vs. Wake Forest vs. Boston College at South Carolina They'll be favored in both conference games at home, and they match up really well with BC in particular. BC has the best rushing defense in the nation, but is vulnerable through the air and Clemson has the best passing attack in the ACC. Clemson's also top 10 in the nation in passing efficiency defense which is another good matchup as BC is very stubborn about passing the ball and refuses to commit to the running game even when it's working. If they win those two, they're in, so I'd consider them the favorite to win the Atlantic division at this point. South Carolina's not such a good matchup as their pass defense is their strength and the Cocks do have the game at home (even though I'm sure there will be a ton of Clemson fans in the stands). I'd have to consider South Carolina at least a slight favorite to beat Clemson, especially if they get re-motivated for the rivalry game after falling flat the last couple weeks. I think there's a great chance that Clemson ends up the ACC champion at 10-3, especially if they face Virginia in the title game. All the Cavs need to do to win their division is to beat Virginia Tech at home where they're 5-0 on the season. Also, even if Virginia Tech does end up winning the ACC, if they lose to either Florida State or Miami, they'd end up with 3 losses as well and would also likely finish behind Boise State. Either Virginia, Virginia Tech, or BC has to win out to keep Boise State out of a BCS bowl.

Yeah, under my projections the teams taken via conference tie-in are: Rose: Michigan Fiesta: Oklahoma Orange: Clemson Then, since the Sugar Bowl lost the #1 team in the BCS, they'd get first pick and I'm assuming would take #4 11-1 West Virginia over a 3-loss SEC team or an Ohio State team coming off a loss. They'd probably be closer to taking Ohio State than Florida, but I'm guessing they'd go with WVU since they travelled well for the Sugar Bowl before and OSU might not travel quite as well as they typically do after going to the championship the year before and narrowly missing out this year. The Rose Bowl would pick next with the Pac-Ten champion playing in the BCS Title game and would likely take a 2-loss USC to preserve the traditional Pac-Ten/Big Ten matchup with no other real intriguing matchups on the horizon. Then, the Orange Bowl would scoop up 11-1 Ohio State next, leaving the Fiesta Bowl in a little bit of a pickle. They couldn't take a Big Ten or Pac-Ten team since those conferences would already have at-larges and they couldn't pick another Big XII team to play Oklahoma, so they'd be stuck picking between the SEC, the Big East, the ACC, and Boise State. Nobody would want to take a mid-major that just played in a BCS game last year since that's a nightmare from a "getting fans to travel" standpoint so it would be between the ACC, the Big East, and the SEC. With Florida likely the highest-ranked team remaining and also having a fanbase that would travel much better than BC or UConn, they'd likely get the nod. Meanwhile, with only one spot left, the Sugar Bowl would be forced to take Boise State under the criteria that a champion of a non-BCS conference gets an automatic bid if they're in the Top 16 of the BCS standings and are ahead of a major-conference champion. Clemson's ranked behind Boise State in the BCS now, and I can't imagine that going 2-1 against BC, Wake and S. Carolina would be enough for them to jump ahead, especially with Boise getting a high-profile win over Hawaii. Also, Boise State's ranked #20 in the BCS this week, so passing say Hawaii, Virginia, Connecticut, and Auburn would be enough to get them in.

BTW, here are my BCS projections with only 3 weeks left in the regular season (4 if you count conference championship week): BCS Championship: LSU (12-1) vs. Oregon (11-1) Rose Bowl: Michigan (10-2) vs. USC (10-2) Orange Bowl: Clemson (10-3) vs. Ohio State (11-1) Fiesta Bowl: Oklahoma (12-1) vs. Florida (9-3) Sugar Bowl: West Virginia (11-1) vs. Boise State (11-1)

And with the new BCS rankings out, it's time for another addition of my tier system. This is where I group the teams by their chances to make the title game if they run the table. In addition to their groupings, they're also ranked within each tier from top to bottom. Tier I: The Frontrunners These are the teams that just need to win the rest of their games to go to the championship. Everyone else is looking for help, but these two largely control their own destinies. Ohio State (10-0): Arizona State was probably the only team left in the country that could pass the Buckeyes. Now that they've lost, Ohio State should keep the #1 spot as long as they continue to win. If they do fall to Illinois or Michigan though, their chances of making the title game are virtually zero. Kansas (9-0): Kansas isn't 100% to go to New Orleans if they win out, but they're at about 90% and rising each week. In all practicality, if Oklahoma goes 11-1 and then Kansas beats them, they're in the championship no matter what. If Oklahoma loses somewhere along the way, it's a lot closer, but the Jayhawks would still likely get the nod over LSU or Oregon. Tier II: The Contenders These are the other teams that are still in the thick of the race. They do need a little help, but will have a very good chance just by winning the remainder of their games. LSU (8-1): With the Tigers maintaining their lead over Oregon in the polls, it's all but certain that they'll be the top one-loss team in the BCS. Oregon doesn't have another game on the schedule big enough to leap them and unless Oklahoma just blasts an 11-0 Kansas team, they likely won't either. Right now, LSU just has to root for a Kansas or Ohio State loss and win out to make the top two. Oregon (8-1): Oregon came up with a huge win over Arizona State, but even with a blowout couldn't pass LSU for the #2 spot. They're still probably better than 50/50 with LSU, Kansas, and Ohio State all having losable games left, but they're not likely to catch anyone from behind. Tier III: Still in the race These are the teams that can't honestly they say have a 50/50 shot to make the championship if they win out. They're certainly in the race, but they're going to need a little bit of luck and some help from above to actually make it. Oklahoma (8-1): Oklahoma's kind of a wild-card at this point. They've basically been forgotten the last few weeks with the other contenders all having high-profile games, but it's far from impossible for them to make a rush. If they really blow out Kansas in the Big XII title game, it's possible they could pass Oregon. Missouri (8-1): Missouri's basically stuck in this position. They don't have the name value to pass an Oregon or an LSU, but they're remaining schedule's tough enough that there's no way they get left out for someone like West Virginia. If they get to 12-1, they need 2 of the 3 non-Big XII teams ahead of them to lose. West Virginia (7-1): West Virginia's in a much worse spot than the teams above them, as the Big XII triumvirate's very likely to have at least one team win out. They need the eventual winner to pick up a loss against one of the KSU/OSU/TT type teams or else they need all of the OSU/LSU/Ore group to drop one. It's going to be very tough for the Mountaineers at this point. Tier IV: The Longshots These teams while still technically in the race are going to need every single break to go their way. There will have to be some crazy upsets for one of these teams to actually make it to New Orleans. Arizona State (8-1): It's all about when you lose. If ASU had lost at Oregon in the 3rd game of the season, they'd still be in the thick of things, but at this point, it's going to be very difficult. They do have the USC game which should bump them up ahead of BC if they win, but they're going to need losses from above to jump any further. Boston College (8-1): It would be close between BC and Arizona State if it came down to that and it's possible that the Eagles could nudge ahead, but to even get serious consideration, they'll need a lot of losses above them. They're still respected enough that they don't have to worry about Ohio State or Kansas staying ahead of them with a loss though. Eliminated last week USC (7-2): Despite coming up with a fairly impressive win last week, USC was actually eliminated from championship contention when Arizona State lost to Oregon. With how far down they were, the Trojans would have needed a splashy win over a Top 5 team to get back in the race and that's no longer possible. Hawaii (8-0): Hawaii also didn't lose last week and actually had a bye, but they still bit the dust. With as far down as UH was, they needed a ton of luck and they didn't get any last week, maintaining the same spot in the Harris and Coaches Poll and actually dropping in the BCS rankings. The best they can hope for now is an at-large bid to the Fiesta or Sugar Bowl.

About 1 in 1,000,000,000,000. If OSU wins out in they're in the title game. End of story.