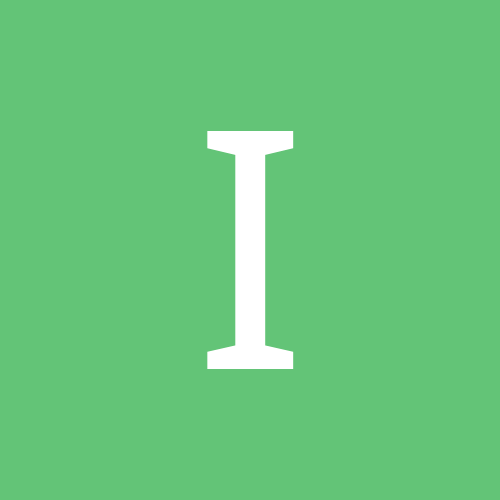 Content count

4609

Joined

Last visited
Everything posted by iggymcfly
New rankings: Previous week's ranking in parenthesis 1. Ohio State 10-0 (1) 2. LSU 8-1 (2) 3. Oregon 8-1 (5) 4. Oklahoma 8-1 (7) 5. West Virginia 7-1 (6) 6. Kansas 9-0 (8) 7. Missouri 8-1 (9) 8. Arizona State 8-1 (3) 9. Boston College 8-1 (4) 10. Auburn 7-3 (11) 11. Florida 6-3 (12) 12. USC 7-2 (14) 13. Connecticut 8-1 (15) 14. Georgia 7-2 (13) 15. Virginia Tech 7-2 (16) 16. California 6-3 (17) 17. Kentucky 6-3 (19) 18. Michigan 8-2 (20) 19. Cincinnatti 7-2 (27) 20. South Florida 7-3 (10) 21. Texas 8-2 (23) 22. Clemson 7-2 (25) 23. Alabama 6-3 (21) 24. Tennessee 6-3 (24) 25. Arkansas 6-3 (37) Close: Boise State, Florida State, Penn State, Virginia, South Carolina, Hawaii, BYU No sorta close teams this week, 32 is enough.

I think LSU has to keep the spot. From the pollsters perspective, they were the preseason #2 and were 2 spots ahead of Oregon going into the day, and from the merit perspective, Oregon lost at home, while LSU's beaten tough teams at home again and again and picked up their only loss on the road in 3OT. I think LSU deserves to go to the title game if they win out unless Kansas goes 12-0.

Looking like a hell of a finish in Boston. No idea why Boston College always waits for the 4th quarter to start playing offense.

Fuckin' Fagg. Huge play for the Noles.

Not looking good for me. I'm going to need a miracle comeback from Rutgers (down 16 with 12:30 left) or else I'm screwed. Didn't get a lot of picks right this week either so it would be pretty hard to make it back to the Bored Bowl if I do pick up a loss.

Stupid Oklahoma State. They were up 35-14 with 12:00 left and they still managed to blow it somehow.

Kansas is just raping Nebraska's defense today. They've got 76 points with 9:00 left.

Virginia pulls out another lucky win, getting a missed FG from Wake to win 17-16. This is the 5th game UVA's won by either one or two points.

I finally figured out how to use the picture-in-picture on my TV and oh my god, is it amazing. Can still follow my Virginia bet while letting the Wisky/OSU game take center stage. I'm enjoying this so much I had to bring my laptop into the living room to get the full experience.

Georgia Tech's not the kind of team that can play from behind. They win games by running the ball, controlling field position, and playing good defense, but if you force them to throw the ball to try to catch up, they're fucked. That's what happened against VT. They had about 3 or 4 big breaks go against them early, they got down 2 scores, and then they abandoned the run and it was all over. It's not even like it was the wrong decision either as they're just not capable of coming back with their normal offense. Their two big wins this year were 13-3 over Clemson and 17-14 over Miami. FWIW, I agree that Virginia's playing very well, and I'd actually expect them to win the Coastal division over the Hokies.

Georgia Tech was a 2.5 point favorite at just about every sportsbook you could find. Basically because they were at home and most computer rankings had them about equal to Virginia Tech. When you turn the ball over 6 times and let the other team recover an onside kick, you're going to have a pretty hard time beating anybody though.

Can't believe I got my hopes up for this fucking team again. Talk about giving a game away, god damn.

Yeah, Rashaun Grant's out and he's technically second-string, but Jonathan Dwyer's actually got more carries this year than Grant does and he's averaging 5.9 YPC with 7 TDs. There's a little concern that a lot of his yards came against Samford, but I still think he's a really solid back and the dropoff won't be all that great.

Nah, I wasn't saying Virginia has to lose out. Basically, the key events are: 1) Georgia Tech wins out 2) Virginia Tech beats Virginia 3) Virginia Tech loses to either Miami or Florida State If all those things happen, Georgia Tech's > 80% to get the division as they'd have the tiebreaker in either a 3-way tie with UVA and VT or a 4-way tie with UVA, VT, and Miami. If the listed events happen, the only ways GT fails are if Miami wins out (unlikely, they have to play at BC in addition to the UVA and VT games) or if Virginia beats both Wake and Miami. (Also unlikely, especially with one on the road.) Also, Georgia Tech should definitely win out if they beat the Hokies on Thursday as their last two conference games are against Duke and North Carolina. And really, I don't think Virginia Tech needs to be in "free-fall" to lose to Georgia Tech. The Jackets hammered them last year in Blacksburg and according to the Sagarin ratings are the slightly better team on a neutral field. Add in a big home advantage for a Thursday night game against a team incapable of exploiting GT's biggest weakness (pass defense) and I see no reason GT shouldn't win, even without Tashard Choice. FWIW, the oddsmakers agree with me, listing Georgia Tech as a 2.5 point favorite on Thursday night.

Except the fanbase is so broken down that unless they're on the internet, those 2 marks won't even be able to find anyone else who still watches wrestling. If Jericho's potential return was getting people to tune in and they still pulled one of their worst ratings ever, I'd hate to see what would have happened without him. Vince has alienated his fans so many times that I think most of them have just given up. I certainly won't be watching again any time soon.

Just wanted to say the Georgia Tech's absolutely beating the Hokies this week and with Virginia having another very losable game this week, the Jackets still have a great shot to win the Coastal division. If they win out, all they really need is for Virginia Tech to split with FSU and Miami and then beat Virginia. Virginia and Miami would both have to pick up another loss somewhere too, but given the schedules, I think those events are very likely and VT is the key.

Oops, somehow I thought that Booty went out in the 2nd half and Sanchez finished the game. Must have imagined that. I still think they can get in, but they need BC to lose twice, LSU to lose their finale, the Big XII champion picking up another loss, and Oregon to lose again.

I'm a huge Angle mark so that's a big factor in me finding Impact watchable. I'll admit that the Cornette/Tenay/random hicks stuff keeps me from taking it seriously, but it's at least something diverting and I manage to stay entertained either because it's good (Angle segments, Tomko/Christian/Styles) or because it's so bad that it's funny. WWE's just a bunch of boring filler. It's continually bad, but never quite dips into "so bad it's good" territory. During the whole two hour Raw, the only things I found remotely interesting were the HBK/Vince promo and Santino's promo where he did Stone Cold with the French accent. The whole rest of the show, you might as well have been watching commercials it was so pointless and boring. I mean, I'm not a big fan of Impact or anything, but if I were going to watch one show a month for a couple hours, it would definitely get the nod over Raw right now.

It's not about the voters saying "Fuck BC" and it's not about BC winning squeakers and ASU winning blowouts either. It's all about the remaining schedules. Arizona State has Oregon on the road (the "it" team in the national media at the moment), UCLA on the road, and then USC at home. If the Sun Devlis win all those games, the voters will have no choice but to be impressed. I'm guessing that just a win over Oregon this weekend would be enough to get ASU up to #3 and by the time they beat the other two teams, the voters would warm to putting them at #2. Even if they didn't, the schedule would be tough enough that ASU would almost certainly pass both BC and Ohio State to become a unanimous #1 in the computer ratings by the end of the season and by virtue of that, would get the #2 spot in the BCS anyway.

No. Michigan got blown out by Oregon at home. That means that if it comes down to the Wolverines vs. any two-loss Pac-10 team, the media will be screaming bloody murder if the Wolverines have the higher ranking. Definitely to the point that the voters would likely switch the teams during the conference championship games. Michigan has a 0.0000% chance of reaching the title game. USC on the other hand has plenty of room on the schedule. They've got Oregon State and Cal to get back on the national radar and then the ASU game on the road as their potential proving ground. If they blow out ASU there, all their past ills can be forgotten. The fact that Booty was injured in the losses is huge too, as the media will be saying things like "this isn't the same team that lost to Oregon and Stanford". "If Booty was healthy, they'd probably be 12-0." If Oregon beats ASU this weekend (which I expect them to), USC might just be screwed though. They need a splashy win to get back in the thick of the race, and I'm not sure if a one-loss borderline Top Ten Arizona State squad would cut it. To really have a decent chance, USC needs ASU to be undefeated and then they need to win big. At the very least, they still have a better shot than Hawaii.

Yeah, next week, it's Weeds and The Hills for me. Fuck this shit. If I really want to get a wrestling fix, I'll just watch Impact.

9:00 and the main event's just starting. No way Y2J's coming back now.

Wow, can't believe everyone's picking the upset this Thursday. Looks like a free point for me. I just can't imagine Virginia Tech knocking off the Jackets in Atlanta.

Jericho better frigging come back tonight. I ended up watching a few segments here and there and fast-forwarding through the rest, but if Jericho doesn't come back after all this, I'm going to be super-pissed. The problem is that it makes so much sense for HBK to be the one making the save tonight, that I'm not sure if I can see Y2J actually coming in. I mean, isn't he supposed to hate HHH anyway?