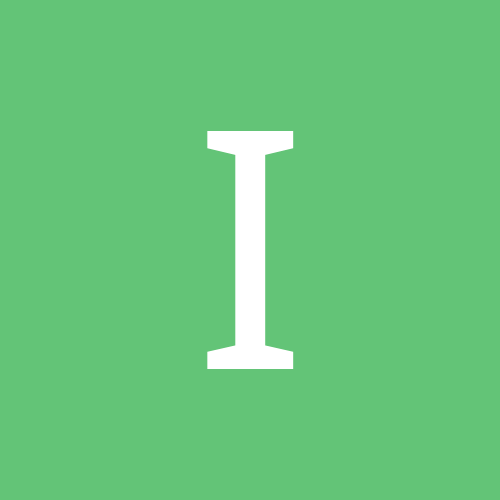 Content count

4609

Joined

Last visited
Everything posted by iggymcfly
Just wanted to say that I agree with this 100%. I haven't watched Raw in months and I'm recording it tonight because of the Jericho news. If he doesn't come back or he does and it's unsatisfying, I'm not turning on WWE again any time in the near future.

How do you have Arizona State all the way down at #8? They just spanked the same Cal team that beat your #4 Oregon at home. I don't expect them to beat the Ducks in Autzen, but they should at least be given the benefit of the doubt this week. I mean Missouri over Arizona State? One-loss Missouri who's best win is over Illinois compared to undefeated ASU who beat Cal? Also, I can tell that you really looked over Alabama's schedule closely. Outside of Tennessee, they've beaten no one this year and they have losses to both Georgia and Florida State. So yeah, not exactly "flawless" there either. They should definitely be behind Florida, Auburn, and USF. I would say you're improving though. Thanks to my criticisms, you're still keeping Hawaii out of the Top 15 and outside of underrating ASU, your Top Ten's fine. I can't argue with BC over LSU as I think it's pretty close and could go either way. If LSU finally gets a road win over a Top 20 team in Bama though, I think they have to pass BC. The Oregon/ASU winner should pass BC too at least until BC faces Clemson and Maryland.

I set the Impact replay to record and then watched it tonight and I enjoyed it quite a bit for the most part. It's a lot more fast-paced and engrossing then Raw and I'll never ever get sick of watching Kurt Angle win World titles. I really wasn't expecting there to be any legit chance of him winning at all so then when he did, I marked out big time. You'd never see a surprise title change right after a PPV title change in the WWE any more. TNA does a great job of staying unpredictable. I didn't really like the way they dragged out Cornette's decision throughout the show though. If they're going to do that finish, just do it in the regular main event slot and then have Cornette give his announcement next week. It would get more people to tune in to the following Impact and you wouldn't have the anti-climax of them main-eventing the show with an announcement of what we thought would happen all along. Oh, and is Robert Roode being from Wall Street supposed to be a parody on JBL or is that actually supposed to be his character straight-up. Because I don't think it's possible to dress him more like a typical redneck.

OK, cabbageboy, I guess you were right about LSU. I've found a logic chain that gives definitive "proof" that they could get beat by a 2-6 Division II team. Western Washington > UC Davis > Northeastern > Central Arkansas > Nicholls State > Rice > Southern Miss > East Carolina > Central Florida > NC State > Virginia > UConn > USF > West Virginia > Mississippi State > Kentucky > LSU.

Glad to see someone enjoys reading them. Quick reminder for first-time readers, the teams are being grouped by their chances if they win out and are all listed in order within each tier. With that said, here's this week's edition of the tier system: Tier I: The Frontrunners Decided to rename the tiers a little bit. The teams that are actually at the top of the pack should be the frontrunners, not the 2nd group. Anyway, these are the only two teams in the country that are guaranteed to go to New Orleans if they win out. Arizona State (8-0): Well, the Sun Devils didn't get as much credit as they should have for the win over Cal, likely because it was late at night and the voters didn't see how well they played, but a win over Oregon this week should definitely catapult them into the national spotlight. If they're not #2 in the BCS with a win in Autzen, I'll be very surprised. Ohio State (9-0): Practically, the Buckeyes don't have to concern themselves with the rankings at all. Win out and you play for the title. Lose 1 out of the 3 and your chances are slim to none. Tier II: The Contenders These are the other teams that are still in the thick of the race. They do need a little help, but mostly, they just need to take care of their business to get to the championship game: Boston College (8-0): Well, they came up with the win over the Hokies, but they certainly didn't do it in impressive fashion. They're schedule's tough enough the rest of the way that they shouldn't get caught from behind by LSU or Kansas, but if they were up against undefeated Buckeye and Sun Devil teams, they'd have almost no shot. Kansas (8-0): Respect in the polls is coming slow for the Jayhawks, as they're currently ranked #8 in both the Coaches and the Harris polls. Perhaps, the key factor in whether they'd get in over a one-loss LSU team is the national perception of Oklahoma. If the end of the season rankings are something like: 1. OSU 2. LSU 3. Okla 4. Kan, then the Jayhawks could likely make the leap to #2 with a win in the Big XII title game. Any further down though, and KU might be relegated to the Fiesta Bowl behind the Tigers, even with a 13-0 record. LSU (7-1): LSU's still the top contender among the one-loss teams, but with Oregon gaining momentum, it's not impossible that the Tigers could slip to #4 in the polls this week. Victory margin in both Eugene and Tuscaloosa will be very important in the national title picture (if both teams even win). Oregon (7-1): Even though they didn't blow out the Trojans, Oregon got a big boost in national pereception, passing Oklahoma in the coaches poll, and pulling nearly even in the Harris poll. Beat the Sun Devils next week, and they'll be neck-and-neck with LSU. Blow ASU out, and the Ducks probably pass the Tigers for good. Tier III: Still in the race These are the teams that can't honestly they say have a 50/50 shot to make the championship if they win out. They're certainly in the race, but they're going to need a little bit of luck and some help from above to actually make it. Oklahoma (7-1): The Sooners fell behind Oregon this week just like I thought they would with the Ducks win over USC. Even though Kansas is highly-ranked, I don't think anyone really believes in them enough to give the Sooners a boost for beating them in the title game, even if KU's 11-0 going in. Oklahoma basically needs all the major-conference undefeateds to lose in addition to LSU and Oregon. Missouri (7-1): Missouri's still behind West Virginia in the polls, but even with WVU blowing Rutgers out in the most impressive fashion possible, the Mountaineers don't have the games left on their schedule to hold off a Missouri team that finished the season by beating Kansas and Oklahoma. Missouri is basically in the same spot as Oklahoma right now, just needing 5 teams above them to lose if they win out. West Virginia (7-1): West Virginia's still playing very well, but with a home game against UConn likely being their best chance at facing another ranked team, they need to just sit back and hope everyone loses. At this point of the season, West Virginia's just the team to plug into the title game if no one else is available. Tier IV: The Longshots These teams while still technically in the race are going to need every single break to go their way. They will likely need the top teams to lose not once, but twice. USC (6-2): Believe it or not, you still can't count the Trojans 100% out of the national title picture. They fell softly in the polls after last week's loss, dropping to #15 in the Coaches' Poll and #13 in the Harris poll. If they get things back on track with road wins over Oregon State and Cal and then Booty comes up with a monster performance in a blowout at Arizona State, they'll jump in a hurry. Just winning won't be enough, they'll have to win big, but if they do that, the losses will be written off due to injury, and I could easily see a 10-2 USC squad jumping an 11-1 Arizona State. Hawaii (8-0): I was actually going to write Hawaii off this week, but with them jumping to #10 in the Harris poll, anything's possible. Boise State being ranked helps their case too, but they're going to need some record-setting wins on national television to jump even two-loss opponents from BCS conferences. I'm talking like 70-14 over Boise State or something. This should all be a moot point pretty soon though as a loss to Fresno State or Nevada will close the book on Hawaii's title hopes. Eliminated last week Florida (5-3): First rule of 3-loss club: No one plays for the national championship in 3-loss club. South Florida (7-2): USF's still one of the Top 10 teams in the country, IMO, but given the way that people distrust their name though, the Bulls might not even get an at-large bid at 10-2. The national championship's out of the question. South Carolina (6-3): See Florida, re: 3-loss club. The Cocks didn't have much of a chance anyway, but they're completely finished after losing to Tennessee.

It's not that they're a juggernaut, it's just that they've played a tougher schedule than any of the undefeateds or other one-loss teams and they're being given credit for that. They are 2-1 on the road this year though with the wins being over Tulane and Miss. St., so the game at Alabama this week should be a big test.

Who said I'm not opinionated? I watched the entire BC game, most of the Oregon game, and most of the Arizona State game, and I thought that the Sun Devils played far and away the best football. They got jobbed on two calls and still came back to win the game handily. Also, it didn't really seem fair to have Oregon ahead of ASU when the Sun Devils beat Cal by 11 at home and the Ducks lost by 7 to the same team at home. I'm not a huge fan of logic chains, but they do have their place in certain circumstances. As for BC, make up your mind. Are you mad that I put them ahead of Oregon or not? That was a really close decision too, but again Cal's 3rd loss hurt the Ducks, and I think BC beating VT on the road was a slightly better win than Oregon beating USC at home. Also, I knew that Oregon's D was shaky from some of their earlier games, but thought that their offense would be enough to pull them through against whoever they played. However, against the Trojans, that offense largely got shut down. If UO plays another solid team that executes just a little better on the offensive end, it could mean a second loss. My ratings are pretty fluid however, and if Oregon beats Arizona State next week, I'll move them up to at least #3 and possibly #2.

iggymcfly replied to Bored's topic in Sports

Yes yes yes! I really wanted to defend my title this year, but when I lost badly last week and dropped out of the Top 10, I was afraid that I'd blown my shot. Glad to see I'm still in good shape. Also, I'm lucky we weren't on the old system as Hawaii's 4 point effort against me would have been a killer. If things continue to go well enough the rest of the season, Georgia Tech's improbable run from out of the Top 10 to a return trip to the Bored Bowl in this contest can mirror Georgia Tech's run from 1-3 in the ACC to a return trip to the ACC championship in real life. With Virginia's loss to NC State today, I'm feeling hopeful all the way around.

Here's my Top 25 this week: (Previous week's ranking in parenthesis) 1. Ohio State 9-0 (1) 2. LSU 7-1 (2) 3. Arizona State 8-0 (10) 4. Boston College 8-0 (4) 5. Oregon 7-1 (3) 6. West Virginia 7-1 (6) 7. Oklahoma 7-1 (5) 8. Kansas 8-0 (9) 9. Missouri 7-1 (11) 10. South Florida 7-2 (7) 11. Auburn 6-3 (16) 12. Florida 5-3 (8) 13. Georgia 6-2 (21) 14. USC 6-2 (12) 15. Connecticut 7-1 (26) 16. Virginia Tech 6-2 (15) 17. California 5-3 (14) 18. South Carolina 6-3 (17) 19. Kentucky 6-3 (13) 20. Michigan 7-2 (20) 21. Alabama 6-2 (25) 22. Kansas State 5-3 (28) 23. Texas 7-2 (22) 24. Tennessee 5-3 (33) 25. Clemson 6-2 (40) Close: Boise State, Cincinnatti, Rutgers, UCLA, Hawaii, Penn State, Oregon State Kinda sorta close: Georgia Tech, Wake Forest, Purdue, Oklahoma State, Arkansas, Virginia, Colorado, BYU, New Mexico, Illinois

I have to say, I've been really impressed with Arizona State tonight. They had a couple costly calls go against them, but they've played good defense and Rudy Carpenter's passed the ball really well. They have a way better shot to beat Oregon last week than I was giving them credit for.

They have a weak schedule thus far. The reason they're an outside national title contender is that they still have road games vs. Cal and Arizona State and a home game with UCLA to close out the schedule. If they win all of those, and all the LSU/West Virginia type teams lose, I guarantee people will be banging the drum to get them in the title game.

Amazing finish to regulation in the Tenn/SC game. This has been a great game, at least since I tuned in.

Well, the last score I saw was 21-0 when I said that they were done. I'd certainly like them to get the win here though. South Carolina's my favorite SEC East team.

Guess I might have counted out the Cocks a little bit early. Only down 7 going into the 4th quarter.

Yeah, South Carolina's definitely off the list now. Getting rolled by Tennessee tonight. I still think the Trojans have a shot if they win out though considering how many teams are losing. BTW, UCLA's laying another egg tonight, down 20-7 to WSU in the 4th quarter who's 0-4 in the Pac-Ten.

The Vanderbilt game's obviously just a fluke loss on a letdown though. People will forget that. The Florida State game was the only big non-conference game Alabama played this year and if they're being compared against a one-loss BC team or something, they have no shot. Also, they don't have any big road games this year (they skip Florida and South Carolina and get LSU at home), so their schedule wouldn't be as impressive if they went 11-2.

One thing to remember there is that if Oregon wins the Pac-Ten, there's a very good chance that they play for the national title. You might not even have a Pac-Ten team in the Rose Bowl this year.

Oops, didn't see that Washington lost to Arizona today. That basically kills Hawaii's chances. They can't play for the national championship if their best win is over a Pac-10 team with a losing record.

Actually, Cal's about even with USC. Both teams are still hanging onto a 1 or 2% chance, but are out for all practical purposes. South Carolina's hurt by Florida losing today too and may not have a realistic shot of climbing back either. Alabama's definitely out though behind all these teams. You don't lose to Florida State and come back to reach the title game.

USC and USC both have a better shot at reaching the title game than Cal and Alabama do. USC-West because they've got the brand name and people will write off the losses as being "because Booty was hurt" if he comes back and leads them to 10-2 and USC-East because they've got a chance to avenge one of their losses if they beat LSU in the title game. Cal and Alabama are done though and UConn doesn't have the name value to get in. Hawaii still has a really outside chance too but only if they blow out Boise and Washington.

Does the light/dark contrast on the Oregon field drive anyone else crazy? I can never see any of these fumbles until they show them on replay.

Interesting note: Air Force played their seventh conference game tonight, going to 5-2 in the MWC with a loss to New Mexico. No one else in the conference has played more than 4 games thus far and several teams have only played three. In fact, Air Force is the only team in all of I-A who's played more than 5 conference games thus far. UConn has played the least among teams affiliated with a conference, going 2-0 in their only 2 conference games.

They have a stronger set of wins than Ohio State today, but I don't necessarily think that winning at Virginia Tech's any more impressive than a win at Penn State would be this Saturday. I think BC and Ohio State would be pretty even on quality of schedule faced, but Ohio State would still have a big edge in how well they'd played against that schedule. Both teams have a pretty good passing game with a tremendous defense, but Ohio State's running game and better coaching definitely make them the better team IMO.

Fowler's terrific. What are you talking about? He definitely got across the gravity of the situation when they got the ball back and were in position to score, but most of the game, he was obviously being held back by his play-by-play guys. They'd come up with some ridiculously stupid analysis every 5 minutes or so, and you could kinda tell Fowler was just biting his tongue, thinking "OK, don't say anything, don't make your colleagues look bad" when really he just wanted to rip them new assholes. The booth was a little better with Flutie, but with James and Blackledge going off, it was pretty awful tonight. I think it's kind of disappointing for Fowler to be working with mediocre partners after all those years being in the booth with Herbstreit who's probably the #2 color guy in all of college football.

Yeah, that was a pretty amazing finish. Super clutch performance by Matt Ryan specifically and the Eagles as a whole. Also, they played a little better than would be indicated by being down 10 with 2:30 as there were a couple big calls that went VT's way that really affected the game a lot. Still though, I can't really see BC as a Top 3 team right now. If you compare what LSU did to the Hokies to what BC did, you have to put the Tigers on top. I had BC at #4 last week, and I think that if OSU beats Penn State and Oregon beats USC, you pretty much have to leave them there. With that said, BC now has two road wins that are about as good if not better than the road wins that most of the top contenders have.