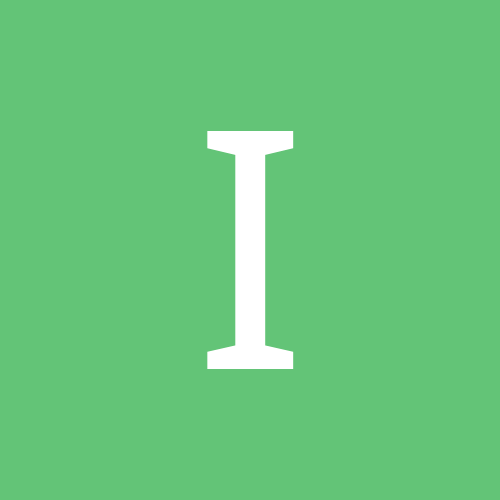 Content count

4609

Joined

Last visited
Everything posted by iggymcfly
iggymcfly replied to iggymcfly's topic in Sports

This isn't quite true. WVU outgained them by 157 yards, due to having more possessions (from the turnovers) and getting garbage yards late. USF did dominate the balance of the game and led 21-6 late in the 4th quarter. Also, WVU only had 6 turnovers and USF had 4 themselves so there wasn't a huge difference. With that said, I really have no idea about this Rutgers game tonight. Rutgers is a lot better than they've played thus far. and I think USF's probably about 55% at best to win tonight. I've been analyzing this game from all angles, but I really have no idea who's going to win.

iggymcfly replied to Bored's topic in Sports

THURSDAY South Florida at Rutgers FRIDAY Louisville at Connecticut SATURDAY Penn State at Indiana Texas A&M at Nebraska Tennessee at Alabama Wake Forest at Navy Wyoming at Air Force Florida at Kentucky Miami at Florida State Texas Tech at Missouri Kansas State at Oklahoma State Michigan at Illinois Virginia at Maryland Auburn at LSU Tiebreak #1: How many total points will be scored in the Florida/Kentucky game? 57 Tiebreak #2: How many passing yards will Texas Tech's Graham Harrell have against Missouri? 336

Yes, because with a huge sample to work with like 12 games and with teams playing such tremendously similar schedules, we can afford to completely throw out meaningless differences like whether a team's been winning their games by 40 or winning them by 4. It's not really a matter of dealing with the lucky teams like 2002 OSU. It's more about seeing how good a mid-major is that played a weak schedule or separating the close one-loss teams that play similar schedules. What if Virginia Tech runs the table from here on out? Should they have a chance at the national title? After all, their only loss would be to LSU and they'd have some decent wins in the ACC. Or should the fact that the loss was by 41 points make a little bit of difference. Virginia Tech's tied for 8th in the computer rankings right now, ahead of Cal, Oregon, and Oklahoma precisely because the computers aren't given that information. Likewise, Ohio State's tied for 5th behind South Carolina and Kentucky because the computers don't know how well Ohio State played in their wins this year. I just think that when you're trying to pick 2 teams out of 119 based on 12 games, it's stupid to throw out that much relevant data.

Boise State and Nevada are tied 51-51 on ESPN after the first OT if anyone wants to flip over.

It's pretty simple. They can't account for margin of victory in the BCS so they have no idea that UVA was lucky as fuck to get by UConn and GT or that they got pounded by Wyoming. The Sagarin predictor (which does rate MOV heavily) has Virginia 39th.

Was hoping I'd jump another couple spots, but I'll take #6. Still plenty of time to work my way back into Bored Bowl position.

Here's my Top 25: (Previous week's ranking in parenthesis) 1. Ohio State 7-0 (2) 2. USF 7-0 (5) 3. LSU 6-1 (1) 4. Oklahoma 6-1 (8) 5. Oregon 5-1 (4) 6. Kentucky 6-1 (17) 7. Boston College 7-0 (7) 8. South Carolina 6-1 (9) 9. West Virginia 5-1 (10) 10. California 5-1 (3) 11. Arizona State 7-0 (16) 12. Florida 4-2 (12) 13. Kansas 6-0 (13) 14. Missouri 5-1 (6) 15. USC 5-1 (14) 16. Auburn 5-2 (19) 17. Virginia Tech 6-1 (18) 18. Tennessee 4-2 (20) 19. Cincinnatti 6-1 (11) 20. Kansas State 4-2 (31) 21. Texas 5-2 (23) 22. Georgia 5-2 (24) 23. Penn State 5-2 (NR) 24. Michigan 5-2 (32) 25. Texas Tech 6-1 (NR) Close: Virginia, Boise State, Illinois, Rutgers, Alabama, Hawaii, UCLA

Yeah, pretty happy with my picks this week. Looking at 12-2 if Kansas State holds on. Of those two losses, Wake's the only one I could have gotten as the LSU upset was almost impossible to call.

God, if I'd known the LSU game was going to be this exciting, I would have found some place that was showing it no matter what. Can't believe I missed this one. On the bright side, the Montana game's only got 4:00 left so maybe I can watch LSU and Kentucky if they make it to a 6th overtime.

Boy, I'm so glad my local CBS feed decided to show the Montana/CS Sacramento game instead of some stupid southern teams like LSU and Kentucky.

Cabbageboy, there's two points you're missing on USC: 1. This isn't a typical year. In the last 10 seasons, there were probably only one or two that they'd be in position to possibly make the title game after a loss to Stanford. This season's different though. 9 of the preseason Top 10 teams have lost and LSU and Ohio State are the only teams that look remotely likely to run the table. You don't have to be flawless to qualify for the title this year. 2. The rest of USC's schedule is really, really tough. They have to play at Oregon, at Cal, and at Arizona State. That's three road games against teams currently ranked in the Top 15. If they win all those games, there's no way you can keep them out for someone like Oklahoma that wouldn't have played one road game all season as tough as any of those three. In fact, the only team I could justify putting in the BCS title game over USC with one loss would be LSU. Also, I'm not sure how clear I was on this, but I was basically just dividing the teams based on how good of a position they are to make the championship game if they win out. Obviously, a team like Kansas or Connecticut is incredibly unlikely to run the table, but at least if they do, they're in position that they could make the title game. FTR, if I were to rank the teams on how likely they are to make the championship, it would be something like this: 1. LSU (Best team in the country by far.) 2. Ohio State (Probably about 40% to run the table which makes them about 36% to make the title game.) 3. Oklahoma (If any of the "Tier II" teams win out they're screwed, but there's a good chance that none of them do.) 4. California (Only because they could get in with one loss if they beat USC) 5. South Florida (Look at their schedule, it's not that bad. I wouldn't be surprised to see them get to 10-0 before blowing the L'ville game at home.)

God I'm bored tonight. I just went and did a mathematical equation with the MLs of the GT, PSU, and MSU games to figure out that I have a 64.3% chance of winning my matchup this weekend according to the betting lines. I was going to convert it to a moneyline, but somehow I couldn't figure it out tonight even though I know I've done a reverse conversion before.

I was looking at CFN and they had a little fluff piece dividing up the remaining BCS contenders, and they absolutely butchered it, putting Michigan in the same tier as USF and BC, and putting Arizona State two tiers below. It really didn't make any sense at all how they divided it up. I started thinking about how much easier it would be to do it better, so I figured I'd do my own tier division here. Tier I: Masters of their own destiny LSU, Cal, Arizona State -The bitter fact of the current system is that if you're not 1 of the top 2 teams and you don't have one of them on your schedule, you don't really control your own destiny. Ohio State and USF are having great seasons and they should go to New Orleans if they win out, but if LSU and Cal win out they're fucked. LSU, Cal, and ASU are the only teams that can't be held out if they win the rest of their games. Tier II: On the right path Ohio State, Boston College, USF, Missouri, Cincinnatti, Kansas, Connecticut, Oregon, South Carolina, USC, Kentucky -This group isn't guaranteed to have a shot at the championship, but are still pretty likely to get in if they win out. With the way the field is this year, going 12-0 is probably enough to get in any undefeated team from a BCS conference, and with the Pac-Ten and SEC being powerhouses this season, a one-loss team from either of those conferences is likely to get in too. Tier III: Still in the running Oklahoma, West Virginia, Illinois, Wisconsin, Florida -These teams still have a very real shot at making the championship if they win the rest of the games even though it's probably a stretch to say that it's better than a coinflip. This includes one-loss teams that aren't necessarily from premier conferences, but have forgivable losses, a recognizable brand name, or both. It also includes Florida as their road loss to LSU will be all but wiped out if they beat them at a neutral site on the last week of the season and that win would also give them a big enough boost to pass some one-loss teams. Tier IV: The longshots Hawaii, Texas Tech, Texas A&M -None of these teams are realistically thinking national title, but they're not completely out of the race yet. Hawaii won't make it if ahead of any decent one-loss teams, or even ahead of some two-loss teams, but they could get in by default if enough teams fall. Likewise, A&M and Tech both have bad losses, but they do have the schedule to make up for them depending on what happens around the country. Tier V: No chance in hell Virginia Tech, Virginia, Purdue, Indiana -All these teams fit the criteria of "one-loss teams from a BCS conference", but either have a crushing loss that knocks them out of contention or a weak remaining schedule that won't allow them to catch up to the teams above them. A lower-tier BCS bowl is the absolute sky for these teams at this point of the season.

Also, UCLA's offense really isn't bad. When they have a walk-on at QB who goes 12/28 with 4 INTs and takes 5 or 6 sacks, yes they look bad. However, that same offense put up 45 on Stanford, 44 on Washington, and 40 on Oregon State with Olson or Cowan playing. If they're healthy, they can play with anyone in the Pac-Ten.

The difference between UCLA and Louisville is that while Louisville's 0-1 in the Big East, having already lost the easiest conference game on their schedule while UCLA's 3-0 in the Pac Ten and tied for first. Despite their "bad start", they're in a good position and have most of the key games at home. I don't think they're as talented as Cal, Oregon, or USC, but their schedule sets up best out of all of them. Now, I'm saying that if Cowan comes back, you can basically write the Notre Dame game off as a total fluke as Bethel-Thompson was beyond incapable at quarterback and he was the only reason they lost that game. If Cowan can't make it back for the Cal game, yes, UCLA's probably sunk and Cal becomes the prohibitive favorite to win the conference.

No, not really. I said UCLA will probably blow the Arizona game to finish 8-4 in a 4-way tie. Just thought it was interesting how with as bad as they've looked, they're still in a great position to win the Pac-Ten (3-0, easiest schedule the rest of the way among the contenders), and I thought that for the sake of making the projections a little different and interesting, I'd give them the benefit of the doubt over 2-4 Arizona. As for Arizona State though, I wouldn't be surprised at all to see them go 0-4 against the other contenders. They have to play UCLA and Oregon on the road so I don't think they'll be able to get a win there and Cal's passing game's too good for the Sun Devils to shut down, even at home. They had way too much trouble with Washington State last week and I'm not sold on the Sun Devils as being for real at all. I guess if I was going to give them an upset, it would be the USC game, but that's a little dodgy too considering all the talent USC has and that ASU would be pretty depressed, riding a 3-game losing streak at that point. I guess I can give alternate Pac-Ten projections with those two upsets though. UCLA (7-2) 8-4: Pac Ten champs, Rose Bowl Oregon (7-2) 10-2: BCS at-large, Sugar Bowl Cal (7-2) 10-2: Holiday Bowl USC (6-3) 9-3: Sun Bowl (ooh, that's fun)

Also, I don't think a Florida/LSU rematch is that unreasonable at all. I have OSU losing to Michigan on the last day of the regular season, so I'm guessing that if Florida beat LSU in the SEC championship game, the polls would look something like this: 1. Oklahoma 2. Florida 3. LSU 4. Ohio State 5. South Florida Obviously, the pollsters wouldn't want a rematch, so they'd vote OU ahead of LSU and Florida. However, the Sooners have a pretty weak SOS and with the computers not taking margin of victory or time of losses into account, I'm thinking they'd rank the teams more like: 1. LSU 2. Florida 3. Ohio State 4. South Florida 5. Oregon 6. Oklahoma If that's the case, the computer rankings would drop Oklahoma far enough that even at #1 in the polls, they wouldn't be Top 2 in the final BCS standings. And presto, we have LSU/Florida playing for the 3rd time to decide the official national title, while OU plays USF in the desert with a legitimate share on the line for the Sooners and a possible chance for a piece of the title for USF as well if LSU/Fla looks ugly and the voters are stubborn.

FTR, my Pac-Ten predictions have: UCLA (8-1) 9-3: loss to USC USC (7-2) 10-2: losses to Stanford and Oregon Oregon (7-2) 10-2: losses to Cal and UCLA Cal (7-2) 10-2: losses to UCLA and USC In that scenario, UCLA has sole possession of the Pac-Ten title and USC gets taken by the Sugar Bowl because they're a big-name program and will sell the most tickets. Honestly, what's probably more likely, is that even if all that goes as planned, UCLA drops the Arizona game, there's a four-way tie and USC gets the tiebreaker to go to the Rose Bowl anyway, but that scenario's not as much fun so I gave UCLA the benefit of the doubt over Arizona. Also, while Olson's out for a few weeks, I had the impression that Cowan would be back in time for the Cal game. If he's not, I agree that hurts UCLA's chances tremendously.

UCLA's got both Cal and Oregon at home this year. Aside from the ND game when they had a 3rd string QB and lost the turnover battle 7-0, UCLA's been very good at home this year, and could easily win both of those. Then, even if they get pounded by USC, they could still win the conference at 8-1. Of course, even if those games go according to plan, there's a good chance they'll end up losing some stupid game like at Arizona, but if they make 9-3, they're almost certainly in the Rose Bowl.

Here are some new BCS projections. This isn't 100% the most likely outcome I see for the season, but I still think it's a pretty reasonable guess. BCS Championship game: Florida (11-2) vs. LSU (12-1) Rose Bowl: UCLA (9-3) vs. Michigan (9-3) Orange Bowl: Boston College (11-2) vs. Ohio State (11-1) Fiesta Bowl: Oklahoma (12-1) vs. South Florida (11-1) Sugar Bowl: USC (10-2) vs. Boise State (11-1) Side note: In this scenario, I'd expect Oklahoma to be ranked #1 in the AP going into the bowls, so we'd be looking at a very strong possibility of a split champion.

Come on now. Do you really believe Virginia Tech belongs in the Top 6? Their defense ranks 26th (good, but not great) and their offense ranks 113th (absolutely fucking terrible). There's no way they should be 8 spots ahead of Florida. The Gators would destroy them. Even if you want to punish Florida for having two losses, at least put VT behind Missouri and Oregon. Oh, and if you're going to rank Mississippi State, I don't see how you can have Georgia ahead of Auburn. A 3 TD loss to Tennessee is much worse than a 5 point loss to MSU under that criteria, a loss to South Carolina is worse than a loss to USF, and Auburn's best win (at #14 Florida) >>>>>> Georgia's best win (at unranked Alabama). Even Auburn's second-best win is better than Georgia's as Kansas State's on your close list.

If it makes you feel better, I'm likely even more disillusioned with Georgia Tech than you are with Wisconsin. I thought they were a legit Top 10 team going into the year and now they could easily miss a bowl.

iggymcfly replied to Bored's topic in Sports

But it wouldn't be fair to drop them after a win!

iggymcfly replied to Bored's topic in Sports

Hooray for being ranked again. Almost surprised I made it as few picks as I got right. Just glad someone can represent the Georgia Tech name proudly as the actual football team's been looking pretty ugly this year.