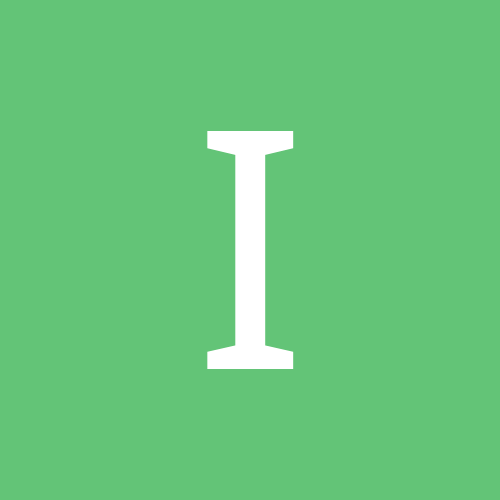 Content count

4609

Joined

Last visited
Everything posted by iggymcfly
Yeah, can't really blame him for celebrating this one. It's pretty once in a lifetime when that much of a perennial loser knocks off the #1 team in the country (at least according to the coaches/Harris polls).

I wouldn't have them ranked either. They're 6-0 but have two wins over I-AA teams and haven't beaten anyone good. I'll rank them if they go unbeaten, because then they'll have gone unbeaten and beaten both Boise and Washington, but I can't be impressed with a team that's essentially kicking babies as they crawl out of a burning orphanage. Yeah, the schedule's definitely what I have against Hawaii. So far they've played: N. Colorado 0-6 (FCS) La. Tech 1-4 (1 pt. win in OT) UNLV 2-4 Charleston Southern 3-3 (FCS) Idaho 1-5 Utah State 0-6 Notre Dame would be undefeated with that schedule. I might have given them the benefit of the doubt based on preseason hype if they hadn't gone to OT with La. Tech, but it really looks like they're not very good. I'd expect them to start out 9-0, then lose to Nevada, Boise State, and Washington to finish the season 9-3.

They have to get to Cincy undefeated first. Their next three games (UCF, at UConn, and at Rutgers) are all losable. Remember, they didn't put Florida Atlantic away until the final minute today. As soon as they try to overlook anyone, they're going to get tagged. Also, Louisville's not going to be anywhere near as bad as they were this week if they ever get healthy.

Ohio State's definitely the favorite at this point. They've still got 4 reasonably tough games (at Penn State, Wisc, Ill, at Mich), but they should be favored in all four.

Still putting out my Top 25: (previous week's rank in parenthesis) 1. LSU 6-0 (1) 2. Ohio State 6-0 (4) 3. California 5-0 (3) 4. Oregon 4-1 (6) 5. South Florida 6-0 (5) 6. Missouri 5-0 (15) 7. Boston College 6-0 (7) 8. Oklahoma 5-1 (8) 9. South Carolina 5-1 (11) 10. West Virginia 5-1 (10) 11. Cincinnatti 6-0 (14) 12. Florida 4-2 (17) 13. Kansas 5-0 (24) 14. Southern Cal 5-1 (2) 15. Illinois 5-1 (25) 16. Arizona State 6-0 (16) 17. Kentucky 5-1 (9) 18. Virginia Tech 5-1 (NR) 19. Auburn 4-2 (21) 20. Tennessee 3-2 (NR) 21. Florida State 4-1 (19) 22. Wisconsin 5-1 (13) 23. Texas 4-2 (23) 24. Georgia 4-2 (12) 25. Mississippi State 4-2 (NR) Close: Wyoming, Boise State, Virginia, UConn, Colorado, Kansas State, Michigan

THURSDAY Kentucky at South Carolina FRIDAY Utah at Louisville SATURDAY Wisconsin at Illinois Kansas at Kansas State Georgia Tech at Maryland TCU at Wyoming Georgia at Tennessee Oklahoma vs. Texas Fresno State at Nevada Virginia Tech at Clemson Florida at LSU Ohio State at Purdue Cincinnati at Rutgers Nebraska at Missouri Tiebreak #1: How many total points will be scored in the Florida/LSU game? 40 Tiebreak #2: How many passing yards will Oklahoma's Sam Bradford have against Texas? 241

Yes, let's put Hawaii/Charleston Southern in the primetime slot on ABC! Seriously, when Idaho's the 2nd toughest game you've played all season, you can't really complain about not being on TV more. This week the schedule actually gets easier as they take on 0-5 Utah State who is in the running for being the worst team in all of FBS. Hawaii doesn't play anyone with a pulse for over a month yet when they finally take on Fresno State at home on November 10th.

FWIW, Montana's nowhere near as good as their ranking. They're just coasting on name recognition right now, but I doubt they reach the semis. UMass and Appalachian would both whoop them as would quite a few other Eastern teams. Without a terrible offensive pass interference call that should have definitely been called on the defense, they could have gone to OT vs. 0-3 Weber at home yesterday.

Common misconception, but no. The idea was that you don't want to punish the teams that are tied for their division by in effectively giving the team that didn't tie for their division a bye into the playoffs. I don't think MLB ever imagined these crazy 4-way scenarios were actually possible though. Predictions for funsies: Philly and New York both win tomorrow and play a playoff game on Monday. San Diego blows the game vs. Milwaukee, and Colorado wins, setting up a 3-way wild-card playoff. On Monday, the Mets beat the Phillies to win the East, the Phils follow up the loss to the Mets with a loss to the Padres, and then the Padres redeem themselves for losing the last two games of the regular season by beating Colorado for the wild card.

Here's my Top 25: (Previous week's ranking in parenthesis) 1. LSU 5-0 (1) 2. USC 4-0 (2) 3. California 5-0 (9) 4. Ohio State 5-0 (7) 5. USF 5-0 (17) 6. Oregon 4-1 (5) 7. Boston College 5-0 (10) 8. Oklahoma 4-1 (3) 9. Kentucky 5-0 (12) 10. West Virginia 4-1 (4) 11. South Carolina 4-1 (11) 12. Georgia 4-1 (14) 13. Wisconsin 5-0 (15) 14. Cincinnatti 5-0 (16) 15. Missouri 4-0 (18) 16. Arizona State 5-0 (21) 17. Florida 4-1 (6) 18. UCLA 4-1 (NR) 19. Florida State 3-1 (NR) 20. Miami(FL) 4-1 (20) 21. Auburn 3-2 (NR) 22. Kansas State 3-1 (NR) 23. Texas 4-1 (8) 24. Kansas 4-0 (NR) 25. Illinois 4-1 (NR) Close: Virginia Tech, Purdue, Clemson, Rutgers, Tennessee, Michigan, Nebraska

They aren't. The bottom rankings are where I think the teams should be ranked and I'm dropping the Ducks from #5 to #8. I still think they're the best one-loss team in the country though, and I still think they'll beat USC. They actually moved the ball better than Cal today, just got unlucky to lose the turnover battle 4-0. The last interception and fumble were both especially fluky.

Estimated AP top ten: 1. USC 2. LSU 3. Florida 4. California 5. Ohio State 6. Wisconsin (ugh) 7. Boston College 8. USF 9. Kentucky 10. Oklahoma The way they should be (rough): 1. USC 2. LSU 3. Florida 4. California 5. Ohio State 6. USF 7. Boston College 8. Oregon 9. Oklahoma 10. Kentucky

Oh, all right. To be fair, you really quoted the wrong post if that's what you meant, because you were quoting the post that said it would be almost impossible to make worse rankings than mine, not the post where Carnival talked about his rankings. I apologize then, since you obviously must be in mourning today and don't need piling on if you weren't already being a dick.

I stopped with the #1 ranking. Waaah. Waaaah. Oklahoma should be number 1! Putting LSU over Oklahoma is retarded! I won't even read your rankings if LSU's over Oklahoma. Well who's #1 now, bitch?

Came across this on another forum. Funniest article ever.

Thank Christ. Usually, we get stuck with the Big Ten or Big XII games in Missoula, even though Wazzu's only 270 miles away and it's at least 800 miles to any Big Ten school. I guess Oregon/Cal's a big enough game to get a little larger coverage though. It's weird how when I champion a team as underrated for a few weeks, they sort of become my surrogate second favorite team and I start to really care about how they perform, even if I could have given two shits less the previous season. Oregon's fitting that mold for me this season, much the way that LSU did in 2003 and 2006.

iggymcfly replied to Bored's topic in Sports

THURSDAY Southern Miss at Boise State FRIDAY West Virginia at South Florida (really wanted to take USF here, but didn't quite have the balls) SATURDAY Penn State at Illinois Indiana at Iowa Air Force at Navy Syracuse at Miami of Ohio Clemson at Georgia Tech Louisville at N.C. State Michigan State at Wisconsin California at Oregon UNLV at Nevada Alabama vs. Florida State UCLA at Oregon State BYU at New Mexico Tiebreak #1: How many total points will be scored in the California/Oregon game? 65 Tiebreak #2: How many rushing yards will Wisconsin's P.J. Hill have against Michigan State? 102 Edit: Editing only to remove spoiler text, not changing picks.

I watched it just because of McKidd, not even knowing what the premise was. Considering the premise, I thought that it was better than expected, and I liked that there's somewhat of an ongoing plot rather than just him trying to help someone each week. It could easily flame out after a month or so, but I'm going to give it a regular spot on my DVR for now.

Do you just have a permanent brain fart with all things Auburn? It was actually 2004 when USC and Oklahoma were both undefeated over the Tigers.

Yeah, I might have to head to the sports bar if Oregon/Cal's not on. I really want to see that game. I'd actually rather watch that than Georgia Tech/Clemson, even as a Jackets fan.

I dropped Florida from #4 to #6 after the Ole Miss game. However, they do still have a blowout victory over Tennessee, and looked fairly good against the jobbers as well. By contrast, what has Wisconsin done? They had a last second win over a UNLV team that went 2-10 last year, they played the Citadel even for a half, and then scraped out a win over Iowa (who lost to otherwise winless Iowa State). They haven't had one game all year that was actually impressive, and have had three where they played close against poor opponents. At some point, you just have to think they're not that good. I don't see any reason I should have them ahead of a Kentucky squad who's won against Louisville and at Arkansas (both teams much better than anyone Wisky's played) or ahead of a Georgia team that just won on the road at Alabama. If the Badgers played the way they've been playing thus far against either of those two teams' schedules, they'd have 2 losses right now. They do at least face a real live opponent this week in Michigan State though, so we'll get some idea of how good they are. If they beat the Spartans, they'll probably move up a couple of spots, and if they actually won convinvingly (like more than a TD), then maybe they'd reach the Top Ten. BTW, this idea that Florida's just ahead of Wisconsin because they're "popular" is downright silly. I didn't even have them in the Top Ten to start the season, like I did for Wisconsin. The reason they're ranked highly is because they blew the doors off of Tennessee. Scored 59 points on a legitimate Top 25 opponent. Wisconsin's done nothing remotely that good this season. If the Badgers changed in one of those nailbiters against I-AA squads for a 59-20 win over Penn State, I can guarantee you they'd be in everyone's Top Ten in a heartbeat.

Only 5 more days. I'll be in Vegas, so I won't see the premiere until I get home, but I'm still excited for the new season. Last year, Dexter was far and away the best show on TV IMO.

So if you think LSU's such a ridiculously bad #1 that it made you stop reading, and USC doesn't deserve it either, you're obviously just saying that you want the Sooners to be #1 because they're your team. To be honest, they've been really good, and I strongly considered putting them #2 over SC but they certainly haven't done anything to put themselves head-and-shoulders above the pack. Seriously, I would love to hear you try to argue how LSU's clearly inferior to Oklahoma and how I'm an idiot to have them #1. The Tigers beat two teams handily that were in the Top 12 when they faced them including one by 41 points and their defense is giving up 5.8 PPG? What have they done wrong exactly?

That takes some effort. Please enlighten me oh, NCAA football guru. Where are these blatant mistakes that make my Top 25 so bad. Is the requirement of naming a better team before criticizing my teams ranked 21 and lower holding you back from speaking your mind?