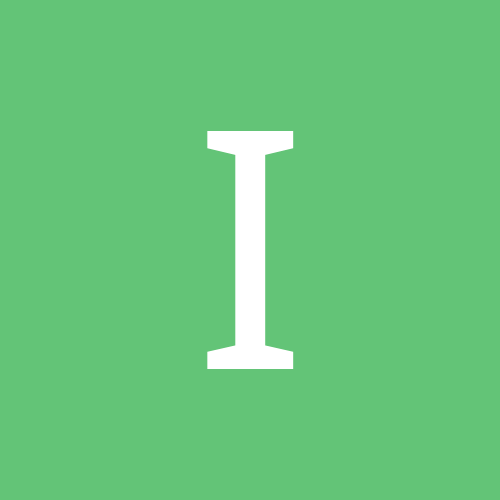 Content count

4609

Joined

Last visited
Everything posted by iggymcfly
Obviously, if Penn State wins next week they should be able to make it to 12-0 and go to the title game, but they have to be an underdog at the Horseshoe, right? Especially with Ohio State finally getting their offense together today in that ridiculous 41-7 romp over Michigan State. The Buckeyes are looking fierce right now. FWIW, Ohio State's 45-3 at the Horseshoe since the start of 2002.

No way, especially with Ohio State looking so strong going into the big showdown in Happy Valley. If Penn State wins out with that one big road win, the only way they don't go to the title game is if Alabama and Texas are both undefeated.

Whoo hoo!!! I thought I'd make a decent jump in the rankings this week since I got quite a few picks right in addition to winning the H2H, but I didn't think there was any way I'd actually past Mecca for first. Pretty amazing that fictional Georgia Tech managed to outshine the real Georgia Tech this week who just took over first place in the Coastal division with the win over Clemson and Va. Tech's loss to BC. Georgia Tech: Orange and Bored Bowl bound baby.

I don't think the backlash would be as strong against a rematch as it was for Ohio State/Michigan since OU and Texas played so early in the season, but if either Florida or USC finishes the season with one loss, it's not going to happen. The voters could conceivably even jump a 12-0 Utah team over OU if that's what it takes to keep a rematch out of the title game.

Well, the Sagarin ratings had UConn as 7.5 points better on a neutral field. Take off 3 points for home advantage and another 7 points for the dropoff at QB and it's not that hard to understand. UConn's record was largely a product of their schedule anyway, as their only road win/only win over a team with a pulse was against Louisville. I actually bet on Rutgers today laying the points just because UConn's so bad.

You're 0 for 2 on the upset calls Bored. Rutgers was a 1 1/2 point favorite over UConn at kickoff. The Huskies are just a bad team with Frazer at QB.

Aaaand #1 goes down. My Georgia Tech just knocked off Nebraska with Iowa's win over Wisconsin this morning. Haven't gotten one done this early in quite a while.

LOL Edwin. I have to agree on Swinney. His little motivational stuff was awful too, probably even worse than the play-calling. On the other side of the coin, Georgia Tech's defense is an absolute joy to watch. Their overall performance is probably more impressive than any defense I've watched all year unless you can count Auburn's opponents as a group. I really think they can carry the Jackets a long way, especially with Paul Johnson coaching. He does a really good job of making sure the offense just stays out of the defense's way and doesn't do anything stupid (other than the one bad fake punt call today). If Gailey was still around, I know he'd be trying to bomb away and would find a way to lose games like this whereas Johnson just keeps chipping away with the triple option until finally the defense gets worn down and lets some big plays go.

Not that it really matters, but BYU opened as a 2.5 point favorite and TCU was steadily bet up throughout the week until by kickoff they were a 2 point favorite at most books and a 1.5 point favorite at the others. I follow these things closely. That's crazy about the Mountain network though. I'm guessing that if there are national championship implications (which there still could be if Utah's 12-0), someone will make them an offer they can't refuse to cover the game nationally.

iggymcfly replied to KingPK's topic in Sports

If that's not the most ridiculous game I've ever seen, it's definitely Top 5. I know it seems like square logic, but I honestly don't see how the Rays come back from that. If you can't close out the series with a 7-run lead with 2 outs in the bottom of the 7th, when exactly are you going to close it out?

Actually, it's not really an upset at all. TCU was favored by 2. They're definitely showing that they're legit tonight though. I think this is probably a Top 15 ball club. Which means that Oklahoma's win over them is even more impressive. I'd definitely put the Sooners ahead of Florida and USC now.

You didn't get jobbed out in 2004. You played far and away the weakest schedule of the 3 title contenders and had far and away the worst loss. It was only due to media fellatio at the time that you even got the "split champion" recognition when any voters with a brain in their head would have had LSU #1.

I know it's fun to hate on USC, but they're legitimately the best one-loss team in the country. Their only loss was on the road to a pretty decent Oregon State team and they destroyed both Ohio State and Oregon. Florida's right there with them and would give them a hell of a game, but you have to give USC the benefit of the doubt since they didn't lose at home. Oklahoma's best win is over TCU (good, but not great), and their secondary looked really vulnerable against Texas. They'll probably pick up at least one more loss before it's all said and done. Here's my Top 25: (Previous week's rank in parenthesis) 1. Texas 6-0 (4) 2. Alabama 6-0 (2) 3. Penn State 7-0 (7) 4. Oklahoma State 6-0 (20) 5. USC 4-1 (8) 6. Florida 5-1 (10) 7. Oklahoma 5-1 (1) 8. Texas Tech 6-0 (6) 9. BYU 6-0 (9) 10. Missouri 5-1 (3) 11. Ohio State 6-1 (11) 12. Georgia 5-1 (12) 13. LSU 4-1 (5) 14. Virginia Tech 5-1 (14) 15. Utah 6-0 (15) 16. Boise State 5-0 (18) 17. Kansas 5-1 (17) 18. California 4-1 (19) 19. North Carolina 5-1 (22) 20. TCU 6-1 (23) 21. Georgia Tech 5-1 (16) 22. Michigan State 6-1 (NR) 23. South Florida 5-1 (24) 24. South Carolina 5-2 (NR) 25. Wake Forest 4-1 (NR) Close: Florida State, Ball State, Tulsa

I suppose the coaches will probably put Bama at #1 because they're retarded and love to follow the ladder system, but it really should be Texas. They haven't had a bad game all year and when they played, the #1 team in the country at a neutral site, they took it to them and won by double digits. Huge game for the Horns. The only real question should be how far to drop Oklahoma. I think they should probably fall somewhere in the 6-8 range behind Texas, Bama, the LSU/Florida winner, and whoever doesn't lose out of Texas Tech, Penn State, and USC. Also, Colt McCoy was ridiculous today. He has to be the Heisman frontrunner now.

iggymcfly replied to Bored's topic in Sports

Hey Bored, I'm pretty sure you have it right in your records since my real picks are reflected in the "who you want to win" section, but when you listed my picks out in your post where you give out all the PMed picks, you actually just gave me Vampiro69's picks. Here are my real picks: THURSDAY Clemson at Wake Forest FRIDAY Louisville at Memphis SATURDAY Texas vs. Oklahoma (in Dallas) Iowa at Indiana Colorado at Kansas South Carolina at Kentucky Kansas State at Texas A&M Notre Dame at North Carolina Michigan State at Northwestern Arizona at Stanford Iowa State at Baylor LSU at Florida Penn State at Wisconsin Oklahoma State at Missouri Tiebreak #1: How many total points will be scored in the Texas/Oklahoma game? 54 Tiebreak #2: How many passing yards will Missouri's Chase Daniel have against Oklahoma State? 393

Sagarin predictor's kinda interesting at this point of the season. Here's his Top Ten, bolding the one-loss teams: 1. USC 2. Florida 3. Oklahoma 4. Texas 5. Penn State 6. Alabama 7. Georgia Tech 8. TCU 9. Missouri 10. Texas Tech

Here's my new Top 25 through Week 6: (Previous week's ranking in parenthesis) 1. Oklahoma 5-0 (1) 2. Alabama 6-0 (2) 3. Missouri 5-0 (3) 4. Texas 5-0 (6) 5. LSU 4-0 (5) 6. Texas Tech 5-0 (7) 7. Penn State 6-0 (5) 8. USC 3-1 (9) 9. BYU 5-0 (8) 10. Florida 4-1 (10) 11. Ohio State 5-1 (12) 12. Georgia 4-1 (13) 13. Vanderbilt 5-0 (21) 14. Virginia Tech 5-1 (14) 15. Utah 6-0 (17) 16. Georgia Tech 4-1 (22) 17. Kansas 4-1 (15) 18. Boise State 4-0 (18) 19. California 4-1 (24) 20. Oklahoma State 5-0 (25) 21. Kentucky 4-1 (23) 22. North Carolina 4-1 (NR) 23. TCU 5-1 (NR) 24. South Florida 5-1 (11) 25. Tulsa 5-0 (NR) Close: Florida State, Auburn, Wake Forest, Ball State, Illinois, Michigan State, Arizona

Did you miss Demayrius Thomas' huge performance against Duke? 230 receiving yards for a team that only passed it 14 times the whole game. I suppose I am in the minority on people who got up early to watch Georgia Tech play Duke though. Anyway, I ended up enjoying this Saturday quite a bit even if it was because most of the games went my way.

Hey, what happens to SOS when your opponent's not there? You fixed that glitch where teams who got a free win got credit for playing as tough of a SOS as possible by giving the opponent 1 point less than their score, didn't you? It seems like it's only fair to give them the same number of points as the worst team playing that week since there really was no way they could lose and they actually had an easier schedule than the person playing someone who only got 3 picks right.

It's not always about who you beat. The point is that when they're down 8 with under 2:00, at that point of the game, they were about a 8:1 dog to come back and win the game. So then, when they do come back and keep their unbeaten season alive, it's a pretty major event.

THURSDAY Oregon State at Utah FRIDAY Cincinnati at Marshall SATURDAY Indiana at Minnesota Boston College at N.C. State South Carolina at Mississippi Illinois at Michigan Florida State at Miami Arizona State at California Navy at Air Force Auburn at Vanderbilt Connecticut at North Carolina Ohio State at Wisconsin Oregon at USC Missouri at Nebraska Tiebreak #1: How many total points will be scored in the Ohio State/Wisconsin game? 47 Tiebreak #2: How many passing yards will USC's Mark Sanchez have against Oregon? 218

Isn't this the type of mentality we're trying to steer away from? I will personally send you $100 if BYU loses to Utah State. Swear to god.

I see what you're saying, but on the other hand you can kind of understand a team as young as USC getting sloppy on the road immediately after winning their biggest game of the season. Georgia was as motivated as they could be at home against Bama and they still got absolutely smoked. Also, it's not just the losses you have to look at. USC still has that 32 point win over Ohio State. Georgia's best win is against either Arizona State or South Carolina. FWIW, here's Sagarin's Top 10 which still includes preseason rankings somewhat but is on the whole, pretty objective. 1. Alabama 2. Oklahoma 3. USC 4. Penn State 5. Texas 6. Boise State 7. LSU 8. BYU 9. Georgia 10. Utah

Some really tough matchups this week. Illinois/Michigan, FSU/Miami, Auburn/Vandy, and OSU/Wisconsin could all legitimately go either way.

Seriously? The Sooners get to skip Missouri and they get both Kansas and Texas Tech at home. I know the Big XII's tougher than it has been, but I don't think there's a team in the conference whose schedule sets up better than Oklahoma's. The neutral site game with Texas is looking a little tougher than it did before the season started, but if they get through that, the Sooners should be 12-0 going into the Big XII championship. Not saying they will be, they could easily drop the Bedlam game or something, but there's not one game on that schedule that the Sooners lose if they bring their A game.