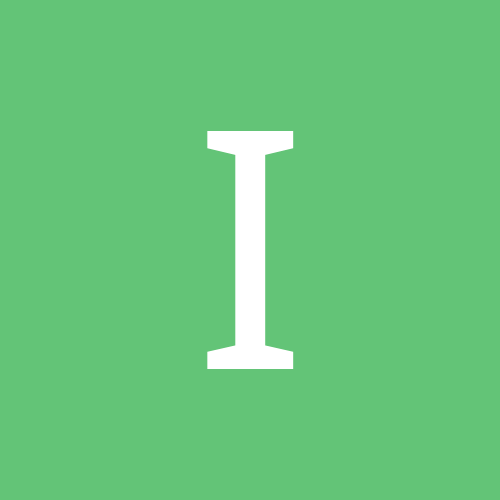 Content count

4609

Joined

Last visited
Everything posted by iggymcfly
Here are my rankings this week: 1. Oklahoma 4-0 (3) 2. Alabama 5-0 (11) 3. Missouri 4-0 (4) 4. LSU 4-0 (5) 5. Penn State 5-0 (7) 6. Texas 4-0 (10) 7. Texas Tech 4-0 (8) 8. BYU 4-0 (13) 9. USC 2-1 (1) 10. Florida 3-1 (2) 11. South Florida 5-0 (14) 12. Ohio State 4-1 (12) 13. Georgia 4-1 (6) 14. Virginia Tech 4-1 (18) 15. Kansas 3-1 (16) 16. Auburn 4-1 (15) 17. Utah 5-0 (17) 18. Boise State 3-0 (20) 19. Wisconsin 3-1 (9) 20. Oregon 4-1 (23) 21. Vanderbilt 4-0 (22) 22. Georgia Tech 3-1 (24) 23. Kentucky 4-0 (25) 24. California 3-1 (NR) 25. Oklahoma State 4-0 (NR) Close: Mississippi, TCU, Florida State, Wake Forest, Maryland

Can't complain about being #4. That's a pretty nice jump. Really, the only thing holding me back from being even higher is just missing a couple picks that I should have gotten right that hurt my overall pick total. I've actually gotten really lucky with my opponents thus far in that I've won all but one of my games, but I'm usually only winning by 1 pick every week, so my SOS is as strong as it can be without my record going down.

Don't know what possessed me to pick Alabama this week, but I'm glad I did. Would have lost this week if I'd picked Georgia. I guess my sub-conscious mind thought the Dawgs were even more overrated than my conscious mind did.

So wait, let's say the choices are: Team A Lost in September, has tons of name recognition, played a weak schedule Team B Lost in November, has average name recognition, played a strong schedule You really think the pollsters are going to take Team B in this scenario? A one-loss SEC team probably gets in over USC just due to what the conference has done in the last two championship games, but if it's Oklahoma/Missouri/Texas Tech/Wisconsin, there's no way. An undefeated BYU's not going to make it over USC either. FTR, in 2003, the only ranked team USC played was #14 Washington State at home and they lost to a 7-6 Cal team, and people still talk like that team got robbed because LSU and Oklahoma made the national championship over them.

Hey, Bored do you mind re-checking my PM, I didn't have it saved when I sent it. I'm not denying that I picked Alabama because I could have done it sloppily but I really didn't mean to, and I would have much preferred to take Georgia at home.

Well, TCU would be a lock to get in over a one-loss team if they go undefeated. They could even get in over an undefeated from the ACC or Big East. After that it's a little murky. I think BYU could do it because of their high preseason ranking, but the close call against Washington will hurt them. They wouldn't be able to beat out a one-loss SEC team, a one-loss USC, or a one-loss Big XII champion, but they could beat out just about anyone else. Obviously, how UCLA and Washington do in conference will play into their chances as well. Utah's going to have the hardest time of all. They could still make it, but in addition to needing the top teams to lose twice, they're also going to need some other kind of break like TCU beating Oklahoma or BYU going into the regular season finale 11-0.

Well, obviously USC's pretty untouchable at #1 right now since beating USC by 32 >>>>>> anything anyone else has done this season. On Florida/Oklahoma, I had Florida ahead of Oklahoma before OU blew out Washington, so it only seemed fair to switch them back when the Gators were similarly dominant against Tennessee.

Here's my Top 25 (previous week's rank in parenthesis): 1. USC 2-0 (1) 2. Florida 3-0 (3) 3. Oklahoma 3-0 (2) 4. Missouri 4-0 (4) 5. LSU 3-0 (9) 6. Georgia 4-0 (5) 7. Penn State 4-0 (7) 8. Texas Tech 4-0 (6) 9. Wisconsin 3-0 (10) 10. Texas 3-0 (12) 11. Alabama 4-0 (14) 12. Ohio State 3-1 (11) 13. BYU 4-0 (16) 14. South Florida 4-0 (13) 15. Auburn 3-1 (8) 16. Kansas 3-1 (17) 17. Utah 4-0 (19) 18. Virginia Tech 3-1 (23) 19. TCU 4-0 (22) 20. Boise State 3-0 (NR) 21. Wake Forest 3-0 (NR) 22. Vanderbilt 4-0 (25) 23. Oregon 3-1 (16) 24. Georgia Tech 3-1 (NR) 25. Kentucky 3-0 (NR)

iggymcfly replied to Bored's topic in Sports

THURSDAY West Virginia at Colorado SATURDAY Iowa at Pittsburgh Arizona at UCLA Florida at Tennessee Notre Dame at Michigan State Virginia Tech at North Carolina Miami at Texas A&M Rutgers at Navy Utah at Air Force Wake Forest at Florida State Vanderbilt at Mississippi LSU at Auburn Georgia at Arizona State Iowa State at UNLV Tiebreak #1: How many total points will be scored in the LSU/Auburn game? 37 Tiebreak #2: How many rushing yards will Georgia's Knowshon Moreno have against Arizona State? 79

iggymcfly replied to Bored's topic in Sports

I is also 3-0 although I kinda did deserve to lose the #1 ranking this week. No way would I have taken Michigan or Georgia Tech if I'd done my picks on Thursday. Probably wouldn't have taken Southern Miss though either.

Just for the heck of it, I made a rough Top 25 although it really feels like I'm reaching for teams toward the bottom: 1. USC 2. Oklahoma 3. Florida 4. Missouri 5. Georgia 6. Texas Tech 7. Penn State 8. Auburn 9. LSU 10. Wisconsin 11. Ohio State 12. Texas 13. South Florida 14. Alabama 15. Oregon 16. BYU 17. Kansas 18. East Carolina 19. Utah 20. West Virginia 21. Florida State 22. TCU 23. North Carolina 24. Virginia Tech 25. Vanderbilt

So that USC team... they looked kinda good tonight. The thing that actually surprised me the most is how OSU's O-line got dominated by the Trojan front four. They couldn't give Boeckman or Pryor time to throw at all. I really can't see USC losing a regular season game now. They have the easiest road schedule I've ever seen and they're just too good to drop any games at home. Oklahoma's about the only team that even looks to be on their level this season.

Well, going into the season, it pretty much looked like Oklahoma>Missouri>Texas Tech>Texas>Kansas in the Big XII. It's really hard to ask too much from the 5th place team in the conference.

Yeah, I know nothing about college football. That's why I won the pick'em two years ago, and am currently ranked #1 in it. Also, FWIW, Tressel said he was misquoted when he listed Beanie as doubtful and that what he was actually saying was that Beanie "would be doubtful if the game was Thursday". Honestly, I'm expecting he gets a cortisone shot or something and plays as well as ever.

All this USC hype's gotten ridiculous. The teams were just about dead even last year and USC lost 11 starters to OSU's 3. The Buckeyes are definitely the more talented team. Now all of a sudden, everyone's ignoring the talent level because of two games. In the first one, USC blew out an awful Virginia team (They were picked to finish last in their division behind Duke by Phil Steele who's considered the top preseason prognosticator there is, and they led Richmond 3-0 in the 4th quarter last week.) And in the second one, OSU played Ohio close in pretty much the most obvious look-ahead game in college football history. If I were trying to set a line analytically, I'd say USC should be favored by 2.5, but deep down I feel like Ohio State's going to win outright.

iggymcfly replied to Bored's topic in Sports

Looking good so far. Been playing it kinda conservative just taking a couple upsets here and there and it's worked out.

Hey Iggy, are you still doing rankings or planning to do them? There's a good chance I will at some point, but I doubt I'll be ready with a full Top 25 after Week 2.

Could Georgia Tech actually be an Orange Bowl contender this year? I know the BC game was ugly as all hell, but picking up a big road win in the ACC this early in the season is pretty huge. Especially considering how young this team is and how little time they've had running the triple option. The Jackets are going to be much much better in November than they are right now.

iggymcfly replied to Bored's topic in Sports

Woot woot! Georgia Tech up where they belong at #3 even though I picked stupid Miami of Ohio over Vanderbilt.

If you think a record book determines who is the best, then you have no idea what you are talking. Favre was a great QB, arguably top 5, but he is not better then Dan Marino, or Joe Montana. Matter of fact I think by the time Manning and Brady retire, they will surpass Favre, and likely break most of his records. +1 If I were doing a Top Ten, it would probably go: 1. Joe Montana 2. Dan Marino 3. Johnny Unitas 4. Fran Tarkenton 5. Sammy Baugh 6. Tom Brady 7. John Elway 8. Peyton Manning 9. Brett Favre 10. Steve Young

I'm a Jets fan. I'm already disappointed. I've been saying for years that Favre was washed up and shitty now and that the Packers should just bench him and let Rogers start. Now that they finally get the memo, it looks like my team's the one that will be punished. Oh well, at least we should be drafting high again next season. Maybe we can get Tebow?

FWIW, I didn't know about Chris Baker (starting DT) being kicked off the team at Penn State when I did my preseason rankings. With that extra info, I'd like to change the bottom of my Top Ten to: 8. Auburn 9. West Virginia 10. LSU After that, it would probably go South Florida, Tennessee, Clemson, Penn State, Texas in that order.

OK, I'm nowhere near qualified to do a Top 25, but after periodically checking in on CFN throughout the summer and now spending several hours poring over Phil Steele's 2008 College Football Preview, I think I can handle a Top Ten: 1. Ohio State- 19 returning starters is just insane, especially when it includes the best defensive player in the country in Laurinaitis and probably the best running back in Beanie Wells. Remember, even last year, OSU had far and away the best statistical defense in the nation, and now they should be even better on that side of the ball. This year, considering the experience they have, the offense may even keep pace with the defense. 2. Florida- The Gators should just be unstoppable on the offensive side of the ball this year as not only do they bring back superstars Tebow and Harvin, they should actually be improved on the offensive line this year regaining Phil Trautwein who was their best blocker in 2006 before missing all of 2007 due to injury. Considering they finished a narrow 2nd in the SEC behind LSU in net yardage last year, I think they have to be the favorite to win their conference this season if not the favorite for the national title. 3. Oklahoma- Arguably the best team in America last year when Bradford was healthy, the Sooners look to take a leap forward in 2008. While it may be hard to improve on last year's numbers, Bradford has to improve after having a year to get used to the offense, and at RB DeMarco Murray should have a huge year as the unquestioned starter after averaging more ypc and scoring more TDs than Allen Patrick last year. There are some question marks in the secondary, but the Sooners still have to be considered a frontrunner to win the national title. 4. Georgia- The Bulldogs also return a ton of players including both their superstars in Stafford and Moreno. Also, even with an 11-2 finish, they improved greatly toward the end of the year which is a positive trend going into 2008. However, they did benefit from some lucky breaks last year, catching Florida when Tebow was injured and also benefiting from a +9 turnover margin. While the defense should be one of the best (if not the best) in the SEC, the receiving corps, the O-line, and yes even QB Stafford can't quite measure up to the Gators. If they catch some breaks like last year though, the Dawgs could still definitely reach the title game. 5. USC- The Trojans' defense which held opponents to just 13 PPG over the last 8 games of the season last year brings back 7 starters and is once again the class of the Pac-Ten. The offense is very young however, especially on the offensive line. They should once again be one of the top teams in the country by the end of the season, but I can't see them being ready for Ohio State on September 13th. 6. Texas Tech- Not only does Texas Tech return 10 starters from the #2 offense in the nation last year, they also get to watch Michael Crabtree make the leap from being an inexperienced freshmen to being the defending Biletnikoff winner. Obviously, the defense isn't quite as good, but they're not as bad as their perceived to be, either. Last year, they finished #46 in total defense despite the fact that their quick-strike offense keeps them on the field for many more plays than an average D. With 8 starters returning this year, their D should be as good as any in the Big XII other than Missouri and Oklahoma. 7. Missouri- The Tigers are returning the key pieces from last year's 12-win team including QB Chase Daniel and leading receiver Jeremy Maclin. While they may not be quite as balanced as last year after losing Tony Temple and some key players up-front, their offense will still be impossible to shut down completely. However, they did get a little lucky on turnovers last year finishing +12 which probably made them look just a little better than their real talent level. They do have a favorable schedule which could lead to another 12-win season, but I can't see them getting over the hump against Oklahoma if they meet for the Big XII title. 8. Auburn- Somewhat of the forgotten SEC contender in 2007, Auburn beat Florida and Arkansas last year and was one play against doing the same thing vs. LSU. Now they're bringing back 16 starters and are looking to compete for the SEC title. Also, they're installing a new spread offense to replace the conventional one that finished 10th out of 12 in the SEC last year. If they can play defense as well as last year, and just get the offense to a slightly above average level, a BCS bid is a strong possibility. 9. Penn State- It's easy to sleep on the Nittany Lions with their 4-4 Big Ten record last season but the losses they suffered were all one-possession games outside of the 20-point loss to the Buckeyes and Penn State could have easily gone to the Rose Bowl last year had a couple plays broken differently. This year, they return every starter on the offensive and defensive lines and 18 starters total which should allow them to play ball-control football and let their outstanding defense win games. The only real question mark is QB where how well Daryll Clark takes over for Morelli could determine the outcome of their season. 10. West Virginia- Pat White and Noel Devine will challenge Florida for the most talented backfield in the country and with their entire offensive line back, West Virginia's rushing game should be even better than last year. While Rich Rodriguez was unquestionably the brains behind the spread attack, the offense has enough experience that they should be able to run it just fine without him. The defense however is another matter. They're replacing pretty much their entire starting secondary and are losing key D-linemen as well. The defense is too weak for them to have a real shot at a national title, but they're still the favorites in the Big East.

iggymcfly replied to Bored's topic in Sports

Despite pretty much not posting here at all for the last few months, I'll stay in the contest as Georgia Tech.