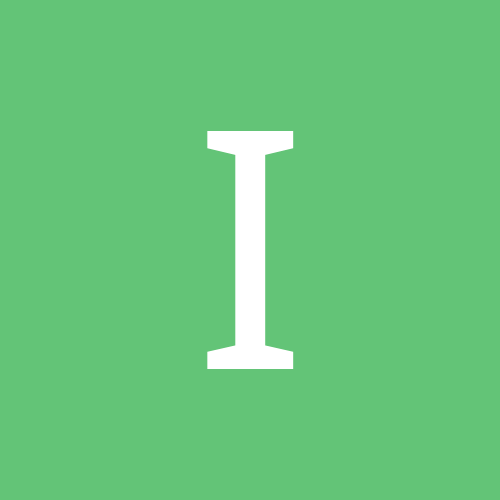 Content count

4609

Joined

Last visited
Everything posted by iggymcfly
If you're going to use Smartmarks FC, then just make the location Smartmarks and the nickname FC. No point in trying to use the classy soccer club name if you're just going to put "Fighting Jumpin Beans" or something after it. Also, happy to be on board!

Well, I think Trujillo's the very largest "T-city" in South America, but it's already been used in our league. Next would be Turmero, Venezuela at 360,000. Actually though, I think just using Tijuana would be fine since Mexico doesn't have it's own league. It would be just like Canadian teams playing in US-based leagues now. Salsa Makers could be another good "SM" nickname too? Or we could just go with sadomasochists. The Turmero Sadomasochists sounds like a pretty bad ass name actually.

You know what would be cool for the team name is if we just made it an acronym of TSM without directly referencing the forum. Like say the Tijuana Smelly Mexicans except maybe using a city that's actually in South America.

Yeah, go ahead and buy a team. You can always add players later. While Ian Gordon, my level 5 guard is trapped in a contract until next season, my level 1 punter Led Futt is on a Computer team and would be happy to sign up.

Yeah, that's fine. I think you only get credit for 17 referrals a season anyway. I've got 10 that have gone through and 12 more that are pending. So, from now on, everyone sign up with Conspiracy Victim. As for my player, I was holding out on all kinds of good offers because I didn't want to go to a human team if we might be doing a TSM team, but I forgot that I'd allowed myself to be traded before I even figured out what was going on. So, today when I looked at the page, all of a sudden I'm playing for the Philadelphia Eagles which is someone's shitty Western Europe AAA team; I didn't get any kind of salary upgrade at all, and now I'm stuck on their team until my contract runs out halfway through next season.

I used my real name on this to become a guard for the Bacolod Samurai. Anyway, you can all go ahead and join computer teams. If we get a human run team together, you're allowed to just sign with them anyway. Just don't join someone else's human team off the bat. It looks like I should be getting a ton of points for all of you joining so I'll have almost enough points to buy a team just from that. If someone else wants to pay a few bucks to actually buy the points to run the team, that's cool too though.

I wasn't trying to say that TNA's lack of main event faces was all on a lack of talent. In the Impact thread, I wrote a whole paragraph specifically about how badly TNA books its faces. My point was that the general format of the show is fine, the midcard is great, and they don't need to turn Impact into a freaking house show. All they need is to take a couple of characters that can act cool by themselves, get out of their way, and push them to the top. It's kind of frustrating, because the heels consistently deliver hilarious lines, and have well-written, fleshed out characters. The bookers are also great at getting the heels heat in the ring. (See how well Awesome Kong has been protected, even with a couple of losses.) It just puzzles me how they fail so miserably trying to get the faces over.

I know this is kind of a while ago now, but you know what really annoys me about Impact? How they never tie up their loose ends or follow any kind of reasonable timeline. Like Jay Lethal makes a huge deal out of asking out SoCal Val, to the point of treating it like a marriage proposal, and then they don't get around to going out for 3 weeks? Even though she's following him around every week? WTF! Obviously, they just didn't have time for the segment so they moved it forward, but how stupid is that? Or the "initiation" with Scott Steiner and Petey Williams. So he puts a hood on him, handcuffs him, and.....?!? Are they just going to go forward with clips from the initiation this week like it's all the same day? They couldn't fit that in somewhere? Or Karen Angle. She tells AJ Styles she really wants to talk to him, but she just has to talk to Kurt first. So she goes out and tells Kurt she wants a separation. AJ Styles is in the main event, so we assume there's going to be something big between them to finish the show, right? No. The main event angle is that the Dudleyz are going to team with AJ and Tomko at the next PPV. The Dudleyz that just lost a comedy match to freakin' Shark Boy at the last PPV! Who cares! Like they couldn't have just announced that in the middle of the show some week.

Do you really think that Austin/Angle at Wrestlemania would have done "better business" than Austin/Rock? Using the same old "face gets screwed out of a title shot" storyline that happens every year and that Austin himself had done two years previous on the way to a predictable conclusion instead of the top 2 stars in the company colliding with the outcome a total mystery? Remember, your initial argument was that it was "bad business" for HHH to stay heel in late 2000 instead of turning face and letting Angle feud with Austin. It's not about Hunter's position on the card. If anything Undertaker would move down and face mid-carders through WM while the company was sorely lacking for top heels. What would have happened is that you would have had the 4 most over wrestlers in the company all playing face at the same time with no strong heels to play off. Even if Angle gets over a little more from the feud, that still leaves 3 top guys struggling to find a match every month. You can do a face/face match here and there, but that only goes so far. It makes sense to have some balance among the main eventers. Sorry, but I just get really sick of people retro-fitting every match and angle that HHH was involved in to him somehow "using his backstage stroke". It made perfect sense at the time for HHH to stay heel and have Stephanie ultimately return to him. Austin/HHH was a huge program that helped sell PPVs while Kurt Angle adjusted to the main event level and the fans adjusted to him as a main event star.

For all the "no long-term plan" stuff you're mentioning here, I guarantee you that they had a long-term plan in place for Austin to get his first PPV title shot since returning at Wrestlemania in his home state. If he feuds with a "red-hot Kurt Angle" who's holding the title in the fall and winter, that's kinda blown. Also, Austin, Rock, and Undertaker were all massively over as faces at that point, and there really wasn't room for Hunter on that side of the fence. If Hunter was going to turn face, it should have been after WrestleMania when Rock was in Hollywood and Austin was a heel. In fact, they were just starting to head that direction around Judgment Day when HHH tore his quad.

They kind of needed HHH to stay heel for the Austin story to really make sense though. Because when Austin first went down in 1999 and they did the car wreck angle, it wasn't considered a mystery or anything; it was supposed to be 100% that HHH was behind it. It was just assumed by everyone. Then, when they went back and did the "whodunit" angle, it would have been really lame if we just had the mini-feud between Rikishi and Austin and that was it. We needed HHH to cop to being the mastermind and we needed a sustained Austin/HHH feud. That was planned too far in advance to call an audible and go with a HHH face run instead.

Actually, if you go to the TNA front page right now and watch the little "TNA today" video, they have a view that shows Angle's feet clearly hitting the ground first. It wasn't even remotely close.

As far as the cage match is concerned, trying to pull off the ending sequence that they scripted would be pretty hard. Did they not have a camera angle on it on purpose? I'm 99% sure that they did have a camera that showed it better, but they didn't use it because Christian was booked to win the match and Angle's feet hit the ground first. That was the most ambiguous angle they had and the only one where you could believably think Christian won.

Pretty good show. The main event was great if you can suspend your disbelief on some of the cage spots. The finish, in particular, looked pretty bad as Angle could have easily dropped a couple times and then his feet hit the floor first anyway. Really enjoyable entertaining match up to that point though. I was kinda pissed that Styles lost clean to Nash when it looked like they might be setting him up for an eventual world title shot, and the whole 2/3 thing's stupid when they already advertised the main event and you know it can't end 2-0, but it was never dull. Still way better than Raw.

You don't know me very well then. I just said that the primary purpose of television is putting on quick entertaining segments that build up the big matches at the PPV, and I also said that a good storyline is very important and enhances the matches a lot. It's not like I don't care about in-ring ability at all though. It's not a coincidence that all my favorite wrestlers (Angle, Styles, HBK, RVD) are extremely talented on the wrestling side of things.

Hell yeah, it's almost reaching the quality of the old Kurt/Steph/HHH triangle that helped launch Angle's career in the first place only Kurt's playing the HHH role of the gruff over-confident husband while AJ Styles is playing the Kurt Angle role of the sweet innocent guy who's slowly falling in love with the wife. Kind of a neat contrast I think. And as for Angle's matches, well LDO. He just dragged about **1/2 out of Kevin Nash last week, he of the gray hair and no working joints below the stomach area. The thought of an eventual Angle/Styles match is enough to make me cream my pants.

I hope you're not including the AJ Styles/Karen Angle stuff or Angle's actual matches in this, because if you are, you're fast-forwarding through the best parts of the show.

Just wanted to bring this down to the bottom since somehow the forums gave it a date-stamp of February 3rd instead of March 3rd. Also, for people that have followed TNA/indys longer than me, how do Daniels and AJ Styles do on the mic as faces (Curry Man gimmick aside)? I think the next TNA champion should be a face that's a homegrown talent that's still fairly young, but I'm really struggling to find someone worthy. I think Joe doesn't have the mic skills to handle that unless he's got someone feeding him really good lines and he just won't getthat in TNA. I love, love, love AJ Styles' heel work to the point that he's probably my favorite wrestler right now, but I don't want him to turn if his character's significantly weaker as a face. It would be kind of fun too if Curry Man somehow got a TNA title shot by winning a battle royal or something, Kurt Angle didn't take him seriously, and he picked up a win before unmasking to reveal himself and saying that if TNA wants to keep its title, he better be rehired ASAP and at huge money.

WWE's been booking their TV like house shows for the last year and a half. How's that working out for them? I'll tell you how, it's killed a large portion of their fanbase. People turn on TNA because they want something different. They don't want lower card wrestlers doing 15 minute basic vanilla matches where you can see the outcome a mile away. They want fast-paced action where every segment (or almost every segment) is entertaining. The only thing that's keeping TNA from breaking through right now is that they need one or two big faces that can be cool and funny on the mic while still delivering in the ring. Samoa Joe's been improving a little the last couple weeks, but overall he's terrible on the mic and that little smirk he does whenever someone asks him a question is incredibly obnoxious. As long as he's the top face, the company has no shot. Your average casual fan sees him and thinks "why does that stupid fat guy think he's so good anyway, I'd like to punch him in the mouth". Christian had the potential to be a top guy, but being treated as a second banana to Joe right when he was making his face turn kind of killed him out of the gate. After two PPV losses to Angle in a row, it's going to take some time before he can be taken seriously as a face champion again. The midcard and the main event heels are already exactly where they need to be. All it would take is just one or two main event faces making the leap to where they can legitimately draw money and the casual fans will tune in to see them and BOOM, TNA can be a legitimate competitor to the WWE.

Wow, was there really no response to this show at all? What gives? I thought it was another solid effort. I'm getting really into the Kurt/AJ storyline and I hope it culminates in a PPV main event somewhere. If they could get Joe/Angle out of the way at Lockdown and let Angle win cleanly, I would go out of my way to order a PPV headlined by Styles and Angle even if I can't do it with my current satellite. And if Styles won the title, that would be even better. Also, big ups to Kurt Angle for pulling a decent match out of Kevin Nash. The psychology on the leg mixed in with just enough of Kurt bouncing all over the ring camouflaged Nash's weaknesses perfectly. That match was much better than it had any right to be. I didn't really like the fake pinfall where Nash had Angle down for a 10 count, but I guess if they're trying to build him up like he's still a main eventer before the PPV, it's reasonable. Especially when Kurt's already jobbed to Jay Lethal of all people. Quick question on Lethal to the TNA fans: are we really supposed to take him seriously as a face? His character's so bad that if he wasn't teaming with faces all the time, I'd think he was being booked with the "heel that thinks he's a face" gimmick. Getting down on one knee to ask a random valet out on a date? The Randy Savage wanna-be glasses? The terrible vanilla promo where he said nothing last week? He acts like a random jobber rather than an up-and-comer they're trying to push into the main event. Actually, in general, I think TNA does a pretty bad job of booking his faces. Joe comes off as annoying and cocky. Lethal acts like a vanilla jobber. Kaz has some decent mic skills, but he comes off pretty damn vanilla and dull too. If anything, that's what hurting them right now. Kurt Angle, AJ Styles, Scott Steiner, Petey Williams, Tomko, Team 3-D, even Robert Roode all have characters that you can sink your teeth into a little bit, but the faces are just dreadfully dull.

iggymcfly replied to a topic in Sports

This was one of the most boring fights I've ever seen in my life. The first 2 rounds all I could think about was the story in Sgt. Bilko about how he ended up bribing both fighters and no one threw a punch for the first 4 rounds.

Just watched this now. Didn't notice it wasn't recording on Thursday because I went out, then had to watch the end of Memphis/Tennessee and the god-awful Klitschko fight tonight. Took a couple hours away from TV before I finally got around to watching Impact. Anyway, I'm not going to defend this one. Was mostly just recycled stuff from last week. On new stuff, I missed the opening tag, but I'm not very into the Kip turn and the Lethal interview was terrible. The main event actually exceeded my expectations a little bit as Booker was looking pretty bad at the tail end of his WWE run, but I still wouldn't give it more than about **1/4. The only thing I really liked at all tonight was the AJ Styles/Karen stuff and even that was more of a "relatively amused" feeling than anything real entertaining.

It kinda seems like it with all the attention for the thread each week coming when the spoilers are released and not when the show happens. I kind of wonder if this isn't part of the reason that people dislike Russo's booking so much. It's kind of predicated on "what's going to happen next" and buildup to make you interested in the result of a match rather than a lot of time spent on the execution. Might be an idea to try avoiding the spoilers until Thursday and see if the show starts to grow on you a little.

Yeah, I was having Cena win the title in the Triple Threat at Wrestlemania, and then letting RVD challenge him for the title at Backlash drawing on the history from ONS and Cena never getting his job back. Seems like a solid basis for a feud IMO. I'm also using that narrative and the loss to set up Cena's heel turn where he realizes that he "can't beat RVD straight up" and that his only chance of winning the title back is cheating to win. Orton was just in the paragraph to explain the angle where he never gets pinned for the title (triple threat match) and then misses out on his rematch because Orton's temporarily injured and RVD wins the title from Cena before Orton ever gets a chance to invoke his rematch clause.

All I'm saying is that WWE corporate/the board of directors/the stockholders are not the reason RVD's not a main event star. The bookers and Vince not liking him are. They only gave him a push in 2006 because it was absolutely necessary to get their ECW brand off the ground and it had no shot without him. Of all the wrestlers the WWE's had in the last 10 years, RVD was the most over that never got a sustained push, long title reign, and legitimate attempt to make him a main event superstar. Even Jericho (who wasn't as over as RVD) got the Undisputed champion thing, a 4-month title reign, and a WM main event. They botched the hell out of it, but at least they tried.