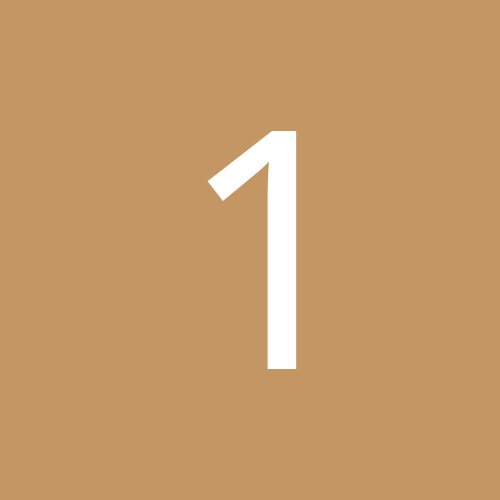 Content count

3349

Joined

Last visited
Everything posted by 1234-5678
http://www.gunsnroses.us/news/spip.php?article193 Promo videos for CD.

At least Ari taking the job kind of changes the formula for the show....it's gotten kind of stale.

1. It is true that the album is coming out on 23rd of November. 2. An official announcement will be made soon directly from Axl. 3. The artwork we've seen listed on bestbuy.com is the official CD cover 4. The tracklist is legit but the songs won't be on disc with this order. 5. The album will be released worldwide the same day but it might hit the stores in some areas the next day more updates to come soon - blueheart/ChineseDemocracy.Com

Telling the guy who's pathetically followed every aspect of this story on a daily basis since 1998 what rumors did and did not circulate? Yes, that was a rumor.

So talk on some of the Guns forums is Best Buy has it in their system. " Best Buy has these SKU's in their computers: 9111016 - Chinese Democracy 'Version 1' - $13.99 9111034 - Chinese Democracy 'Version 2' - $13.99 9111052 - Chinese Democracy 'Version 3' - $13.99 9111061 - Chinese Democracy 'Version 1' - $19.99 9111043 - Chinese Democracy 'Version 2' - $19.99 9111025 - Chinese Democracy 'Version 3' $19.99 " For anyone familiar with these types of thing....does that mean the releasing 3 albums at once theory is going to come true?

Dom's in the preview for next week.

DATE: Oct. 9, 2008 SOURCE: Billboard GNR's 'Chinese Democracy' Gets Release Date October 09, 2008 , 11:40 AM ET By Jonathan Cohen, N.Y. More than a decade after its conception, Guns N' Roses' "Chinese Democracy" will finally see the light of day before year's end, sources close to the situation confirm to Billboard. As first reported here, the set will be a Best Buy exclusive and will be available Sunday, Nov. 23, rather than the usual Tuesday. Beyond enticing pre-Thanksgiving shoppers, the move is tied to the structure of Best Buy's sales week, which runs from Sunday to Saturday. As such, "Chinese Democracy" would not be eligible to chart on The Billboard 200 until the week of Dec. 1, according to Nielsen SoundScan. In the run-up to release date, album track "Shackler's Revenge" will debut in the video game "Rock Band 2," while a portion of "If the World" is playing over the end credits in the new Leonardo DiCaprio/Russell Crowe film "Body of Lies." In addition, GNR's seminal 1987 debut, "Appetite for Destruction," will be reissued on vinyl on Oct. 28 via Interscope. The band's last new studio albums were the simultaneously released "Use Your Illusion I" and "II" in September 1991. A covers set, "The Spaghetti Incident?," followed in 1993, and featured some of the last GNR recordings from original guitarist Slash and bassist Duff McKagan. This spring, soft drink manufacturer Dr Pepper offered to send a free can of the beverage to "everyone in America" (excluding ex-GNR members Slash and Buckethead) if "Chinese Democracy" were to arrive anytime during the calendar year 2008. "We're waiting to hear about 'Chinese Democracy' just like all the other GNR fans," Dr Pepper VP of marketing Tony Jacobs tells Billboard. "But if the rumors are true, we're putting the Dr Pepper on ice." http://www.billboard.com/bbcom/news/articl...t_id=1003872663 ------------------ DATE: Oct. 9, 2008 SOURCE: MTV.com Guns N' Roses' Chinese Democracy Will Finally Be Released November 23: ReportWeb site claims that's the day long-awaited LP will land on Best Buy shelves. By Chris Harris Well, it's looking more and more likely that Guns N' Roses' follow-up to 1991's Use Your Illusion albums, Chinese Democracy, will actually see the retail light of day in our lifetime. Last month there were rumors that frontman Axl Rose had inked a deal with Best Buy allowing the chain to be the album's sole purveyor, and that GN'R's manager, Andy Gould, told 900 Best Buy employees during a Dallas convention that the LP would be on store shelves by November 25. Now comes word from Hits Daily Double (you need to register to access the site) that Interscope has arrived at a hard-and-fast, set-your-clock-to-it release date of November 23. Although a spokesperson for Interscope had not responded to MTV News' requests to confirm the report as of press time, Hits Daily Double claims the record will drop the Sunday prior to Thanksgiving, giving the record a full seven days at retail before entering the December 2 Billboard chart; typically, albums are released in the U.S. on Tuesdays. With the site reporting a firm release date, it seems Chinese Democracy is finally imminent, but without label confirmation, the report could just be the latest in a long string of rumors. A track from the album called "If the World" accompanies the closing credits of "Body of Lies," the new thriller starring Leonardo DiCaprio and Russell Crowe. Plus, Guns N' Roses' song "Shackler's Revenge" appears on the new "Rock Band 2" video game. If the report is true, then November 23 marks the end to what's been a 17-year saga, rife with broken promises, confusing delays and rock criticism punch lines. And you'd have to imagine no one could be happier about it than Rose himself. In 2006, in an online posting that promised the band would do its best to have the record ready for release that year, the frontman said that "to say the making of this album has been an unbearably long and incomprehensible journey would be an understatement. "Overcoming the endless and seemingly insanity of the obstacles faced by all involved, not withstanding the emotional challenges endured by everyone — the fans, the band, our road crew and business team — has, at many times, seemed for all like a bad dream where one wakes up only to find they are still in the nightmare, and unfortunately this time it has been played out for over a decade in real life," Rose continued. "The true ongoing behind-the-scenes triumphs and casualties are much more complicated than any negative speculation that media or otherwise has managed to hit upon. For much of the time some form or another of legalities have been taking place that really the best way to deal with publicly was to keep our mouths shut in an attempt to ensure the best outcome and especially one that wouldn't jeopardize the band or the album." Despite all this, and with fans growing increasingly impatient for a taste of Chinese Democracy, Rose has still managed to tour — successfully, at that — as Guns N' Roses. The road to the record's release has also been littered with numerous leaks (one reportedly facilitated by former baseball catcher Mike Piazza), false starts and a number of sightings, where the singer has reportedly previewed his magnum opus for complete strangers. In 2006, Rose stopped into a New York nightclub to celebrate his 44th birthday and played 10 tracks for the club's owners and a group of friends. http://www.mtv.com/news/articles/1596681/2...s_n_roses.jhtml ----------------------- DATE: Oct. 9, 2008 SOURCE: Spin Guns N' Roses' 'Chinese Democracy' Finally Issued Release Date Click here to find out when -- and where! -- the long-awaited full-length from Axl Rose and Co. will be released. By Larry Fitzmaurice 10.09.08 9:29 AM Axl Rose / Photo courtesy Eammon, flickr.com/people/eammonAfter a decade of waiting, waiting some more, and pretending the wait is over, the wait is, indeed, definitely, probably, possibly over. Guns N' Roses' Chinese Democracy, the perpetually delayed follow-up to 1991's Use Your Illusion, will be released exclusively via Best Buy Sunday, November 23, Billboard.com reports. In the U.S., new releases typically drop on Tuesday. Borrowing equally from the innovative distribution strategies of Metallica and AC/DC, the release of Guns N' Roses' Chinese Democracy will be preceded by two teasers: "Shackler's Revenge," which will appear in Rock Band 2, and "If the World," which will play over the end credits of the forthcoming film Body of Lies. If you're looking for something to wash all of that down with, may we suggest a refreshing beverage?

Guns N' Roses will release the long-awaited Chinese Democracy exclusively through Best Buy on Sunday, November 23rd. The album has been over 17 years in the making, with the band's last studio album being the two-part Use Your Illusion in 1991. "Shackler's Revenge" will debut in the video game "Rock Band 2," while a portion of "If the World" will playover the end credits in the new Leonardo DiCaprio/Russell Crowe film "Body of Lies." Credit: Billboard.com

Premieres tonight on ABC at 10 PM. Stars Peter Krause from Six Feet Under, Donald Sutherland, and William Baldwin, and from the previews, looks to me to be a winner. I'm a huge fan of Krause, so I hope it is. Anyone else going to watch?

Gorilla getting a standing ovation was one of my favorite Wrestlemania moments. That's an example of the fans really coming through and showing appreciation to Gorilla for all that he did for the business. Ah, those cynical douchebag Philadelphia fans.....

I'm just waiting for when they show what a meltdown Walsh had....if they do at all anyways.

Kevin Costner is looking to make a sequel to his 1988 film, Bull Durham. From Page Six: "Kevin Costner recently met with director Ron Shelton at Trader Vic's in LA to discuss reprising the role of carousing catcher Crash Davis." "Tim Robbins and Susan Sarandon are also expected to return as pitcher Nuke LaLoosh and baseball groupie Annie Savoy, who are now married and owners of a Major League team that Costner manages. Kristen Kerr, recently seen on Dexter, is being eyed as one of Crash's love interests, our insider said."

Not exactly being a Dane Cook hater or a fan, that news just makes me say....eh.

1234-5678 replied to Matt Young's topic in Music

Singer Robert Plant has ruled out reports that he will embark on a Led Zeppelin reunion tour next year. A statement posted on his web site says: "Contrary to a spate of recent reports, Robert Plant will not be touring or recording with Led Zeppelin. Anyone buying tickets online to any such event will be buying bogus tickets." Plant said, "It's both frustrating and ridiculous for this story to continue to rear its head when all the musicians that surround the story are keen to get on with their individual projects and move forward. I wish Jimmy Page, John Paul Jones and Jason Bonham nothing but success with any future projects." Last week, The Sun published a report claiming that Plant had finally decided to join the other members — Jason Bonham, John Paul Jones and Jimmy Page — on a full-fledged reunion tour. After Plant finishes up his tour dates with bluegrass singer Alison Krauss, he looks to take a break from touring, possibly up to two years, according to his website. Credit: Blabbermouth.net

NEW YORK (Billboard) - Best Buy will be the exclusive retailer for Guns N' Roses' long-in-the-works new album "Chinese Democracy" before year's end, sources close to the situation told Billboard. Some details of the deal are still being worked out, including the release date. The news brings a semblance of closure to the bizarre history of "Democracy," which Guns N' Roses has been working on since the mid-1990s. Since then, every original member, with the exception of vocalist Axl Rose, has left the once-mighty group, and millions of dollars have been spent working on the new material. "Democracy" was most recently on the Interscope release schedule in March 2007. The endless delays encountered by the project reached comic levels this spring, when soft drink manufacturer Dr Pepper offered to send a free can of the beverage to "everyone in America" (excluding ex-GNR members Slash and Buckethead) if "Chinese Democracy" were to arrive during the calendar year 2008. In June, nine purported "mastered, finished" tracks from the album were leaked online, prompting an FBI investigation into their source. A sign that "Chinese Democracy" was perhaps nearing release came in July, when the band agreed to debut new track "Shackler's Revenge" in the video game "Rock Band 2," which hit stores earlier this month. Guns N' Roses is now managed by Irving Azoff's Front Line Management, and Azoff is a well-known proponent of issuing albums through exclusive deals with retailers. He released the Eagles' "Long Road Out of Eden" through Wal-Mart in 2007, much to the chagrin of other merchants, but the album was a runaway hit, having sold 3.1 million copies in the United States, according to Nielsen SoundScan. Reuters/Billboard

Does anybody even buy CDs anymore is my question.

From another forum... "Ok, here goes... My nephew is an employee at Best Buy. He is currently in Dallas for a big vendor convention. I was talking with him through AIM when I heard some pretty crazy news. Here are the details... - 900 Best Buy employees were invited to listen to some new Guns N' Roses tracks. - My nephew met with an English man in his 50's - dark hair, slicked back, dark skinned guy - said he was one of the band's managers. - The "manager guy" then presented 3 new tracks from the forthcoming "Chinese Democracy" album - which he said "should be" released around Thanksgiving. - The album is also to be released as a "Best Buy exclusive" - deal was finished in the last 48 hours. - He also said that the Best Buy employees were the first to hear these songs outside of the label. - The three songs were not named by the manager. - Their manager said that there are to be 15 tracks on the album. Ok, now some more details. Someone decided to record these songs on their PDA phone - and I've listened to them. The songs are as follows (in order they were played)... 1. Chinese Democracy 2. If the World 3. There Was a Time First of all, my nephew said that everyone loved the songs, even though they were played on a crappy convention hall sound system. He's not a huge Guns fan like I am - as a matter of fact he's not even really into their old stuff - but he REALLY dug these new songs. He said Axl's voice sounds like another guitar track! The manager introduced "If the World" as a song to be played during the credits of a new Leo Dicaprio and Russell Crowe flick called "Body of Lies". He introduced "There Was a Time" as Axl's favorite. My nephew said this song was everyone else's favorite as well. The songs sounded pretty much the same as the previous versions. If the World sounded a bit different, like it has a voice synth in the middle of the song where Axl has a longer lyric bridge. Some of the song's effects sounded different as well, but I can't tell if it's a result of the fact that they were recorded in a hall on a PDA. Man, this is the most exciting news I have heard in a while - even though I don't usually get my hopes up too much. Although I am a huge ol' school Guns fan, I just love the new stuff. Who cares if it's only Axl, it sounds awesome. Look at what the rest of GNR did. As much as I love Slash and Duff, VR was a huge let-down for me. I absolutely LOVE all of the the new GNR tracks I've heard so far, and I'm beyond excited to finally buy the 50 or so copies of Chinese Democracy I plan on buying!" http://www.sendspace.com/file/8ou4gs

Pillman couldn't work a lick by then due to injury.

Why would they tease Foley and not deliver?

VF.DE: What do you think "Chinese democracy" - the album your former colleague Axl Rose has been working on for ten years now - will sound like? Slash: To tell you the truth: I already listened to it. At first I thought that I would never listen to it until it's released, but someone handed it to me and I was in my car and I was like "Okay, let's give it a try." So I listened to it: It's a really good record. It's very different from what the original Guns'n'Roses sounded like, but it's a great statement by Axl. Now you understand where he was heading all this time. It's a record that the original Guns N'Roses could never possibly make. And at the same time it just shows you how brilliant Axl is. So it was a relief for me to actually hear it.

The horse is already dead, please stop beating it.

Blogger arrested, accused of posting 9 unreleased Guns N' Roses songs Kevin Cogill, 27, of Culver City, who admitted to allowing public access to the songs on the Antiquiet blog, was arrested today on suspicion of violating federal copyright laws. By Scott Glover, Los Angeles Times Staff Writer 10:02 AM PDT, August 27, 2008 A man accused of posting nine previously unreleased songs by the rock band Guns N' Roses on a website where they could be accessed by the public was arrested at his home early today on suspicion of violating federal copyright laws, authorities said. Kevin Cogill, 27, is accused of posting the songs, which were being prepared for commercial release, on the Internet blog Antiquiet in June, according to an arrest affidavit. The site received so much traffic after the songs were posted that it crashed, the affidavit states. Cogill admitted to posting the songs when he was questioned by an FBI agent, according to the affidavit. He was arrested at his home in Culver City this morning and is expected to appear in U.S. District Court in Los Angeles later today, said Assistant U.S. Atty. Craig Missakian.

[email protected]

http://www.latimes.com/news/local/la-me-gu...0,6914718.story ------------------------ "Chinese Democracy" Leaker Arrested on Suspicion of Violating Federal Copyright Law 8/27/08, 2:30 pm EST Remember back in June when those nine possibly Chinese Democracy-bound Guns N' Roses songs leaked? At the time, the man who admitted leaking them, Antiquiet blogger Kevin Skwerl, told Rock Daily "If legal proceedings come my way, I'll face them 100 percent. I'm not afraid of that. I did what I did, and I'll face the music if I have to" after a meeting with the FBI. Skwerl (real name Kevin Colger) will face the law, as he was arrested this morning at his Culver City, California home for suspicion of violating federal copyright laws. According to the FBI, Colger admitted to posting the songs when questioned. Colger is set to appear at the U.S. District Court today, said Assistant U.S. Attorney Craig Missakian. http://www.rollingstone.com/rockdaily/inde...-copyright-law/

http://www.youtube.com/watch?v=isrJOgYE3V4

Shackler's Revenge leaked.....

Ugh, didn't he already ruin the Bad News Bears remake?