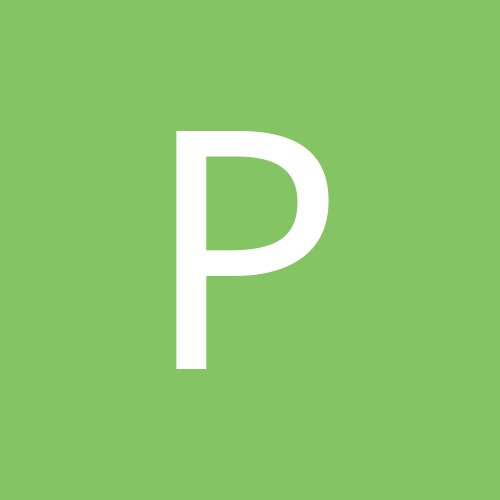 Content count

2246

Joined

Last visited
Everything posted by pochorenella
Gene Snitsky beating Kane at Taboo Tuesday. Snitsky was a virtual nobody and this was his first PPV match and he beat Kane cleanly in a chain match.

Should we expect any other taping reports for SmackDown or are these crappy posts gonna continue?

Ah yes, the Space Flying Tiger Drop, later also done on WWE TV by the Great Sasuke on his second match with TAKA Michinoku. Bret vs Hakushi's PPV match can be found on Bret's DVD set.

now 95...THAT was a bad year....YUCK! Luckily, Bret Hart was able to get two good matches out of that lug Nash and thank GOD we had the awesome Wild Card match at that Survivor Series otherwise 95 could be a candidate for worst year of PPVs for the WWE...it may still be? There were also Razor and HBK's IC title ladder rematch and that awesome IC Title match between Jeff Jarrett and Michaels that I wish could see the light of day on DVD soon, possibly on HBK's upcoming dvd set. Without a doubt, Double J's greatest match EEEEVEERRRR.

It might have been his WWE Tag Title loss with Spike Dudley against Chuck and Billy, or possibly some rematch with them.

Those are the ones I've read, and I mostly agree with your opinion. Would love to read Tributes, the Dynamite Kid's one, and Bret's when it finally comes out. Shawn Michael's book is on my to read list. And according to Jim Ross, Jericho's book is shaping up to be pretty good too.

pochorenella replied to iggymcfly's topic in Sports

This Federer vs Nadal rivalry is really one for the ages. Since their positions on the ATP rankings will not vary any time soon, we're guaranteed to see them always fight at tourney finals and this Winbledon one may have been their best yet. I truly feared for Roger on that fourth and fifth set, but once he got his groove back he dominated like nobody's business and clinched his fifth Wimby trophy. It's not like I don't like Rafa, but I'll always root for Federer in any circumstance (maybe except vs. Agassi). Congrats to Federer, who's on his way to matching, and no doubt breaking, Pete Sampras' record for Grand Slam Titles. Is there any doubt he's the best of all-time? If you love tennis then you owe it to yourself to watch that match. Maybe ESPN2 will have a replay soon.

Brock Lesnar is one of those guys that I'll always miss in WWE. I always felt he had all the tools to be one the truly greats in wrestling. His combination of ability, speed, agilty would make any other wrestler jealous. Add to that his physical power and size and you've got a rarely-seen combination that I feel will be difficult to capture again. One of the greatest things I'll remember him doing was catching Orton from a flying bodypress, doing a backwards roll, stand up STILL HOLDING ORTON, and then giving him the F5. The match with Eddie is also a classic IMO. Him ramming his knee on the turnbuckle and bumping to the floor and giving Eddie a fisherman suplex standing on one leg are particular favorites of mine. Of course his botched SSP at WMXIX will always stick out as a black spot for him, but having seen him perform it PERFECTLY before that I don't mind that much. I do hate the fact that he wasted his career at a crucial moment for WMXX. I'd have loved to see him beat that Goldberg idiot like he was supposed to, he should've waited at least until after Mania to hand over his release IMO, but that's all past tense. Anyway, I consider myself a Brock Lesnar fan, but I guess the chance of him making a serious comeback to pro wrestling is next to inexistant.

I only count 7 IC reigns for Jericho: Won it from Chyna (1) Co-reign with Chyna (2) Won it from Benoit (3) Won it from Benoit (4) Won it from RVD (5) Won it from RVD(6) Won it from Christian (Title was held up)(7) Any other I'm missing?

Shawn Michaels beat him clean on the RAW prior to Backlash in a 55-minutes match.

Actually its a small tattoo. Not sure where this idea came from that its a huge one. Hell he's actually been on tv without his shirt on. There is a picture of him near the entrance without his shirt on somewhere. I remember on the SD! after he had that Inferno match with Kane, MVP had the top part of his gear off. He gave a promo about how brutal the match was and how he was badly injured due to it. I don't see how that tat can be a problem but you never know.

One Night Stand dvd extras, according to Silvervision.co.uk:

I still have all these mixed emotions regarding this, from rage, to sadness, to disappointment. No way I can justify Benoit doing what he did, but this cannot and will not stop my enjoyement of wrestling and the fact that I will still enjoy his matches and great moments down the line. What could possibly drive a man who, by most accounts, was a decent human being and friend, to commit this heinous acts towards his family is truly beyond my ability to comprehend. And THAT may be the biggest tragedy, that we may never know the cause or the circumstances surrounding this tragedy. RIP Nancy and Daniel, may the Lord be with you. And May God have mercy on your soul, Chris Benoit.

Thanks for the info. What are the regular dvd extras?

I just cannot believe this. God rest their souls. RIP the Benoit family.

5 disc John Cena dvd? Wow, if true, then maybe we can expect some of his OVW stuff perhaps? Possibly matches with Randy Orton and Leviathan (Batista)? Surely there's no shortage of material for 5 discs. If the New D-X got 3 discs out of their 7 month reunion and made the set one of the year's biggest sellers for WWE (despite everyone here hating it) then I can see how they can plan this kind of dvd treatment for Cena. Just watch all the kids eat it up and the rest of the IWC cry.

What was it called before?

Could you please tell us about this extended version? Anything good/relevant added?

Might be worth it to get that Blockbuster edition, even if the PPV itself wasn't that great. Dude, where do you get all that extra disc info?

Well, Nadal is the champ again in Roland Garros, and I must say this was a great match. I can't believe all the break points that Roger failed to capitalize on. If he'd won half of the break points he had then the story would've been different. And his forehand was really not his strongest yesterday, too many unforced errors. That high-kicking forehand of Nadal's wasn't that much of a factor this time out, as Federer had it well handled with his backhand. Anyways, good for Rafa who's still king of the clay courts, but I'm pretty sure Federer's day in France will come soon enough.

Yeah, that match and Hardys vs Edge & Christian from the first RAW on TNN. That would've made the dvd just about perfect, IMO.

Does anybody know how in the hell that Vladimir dude managed to score all those front row seats for WWF/E events through the late 80s into the early 2000s? You know who I'm talking about, that almost bald guy with glasses and a tank top that always showed up on most WWF PPVs or tapings with terrific seats and always managed to appear on camera. Last I saw him IIRC he showed up on last year's One Night Stand or maybe the first edition. I've also seen him at ROH shows, last year's WrestleMania weekend shows if I'm not mistaken. Did he work for WWF or something?

Federer vs. Davydenko in the first semifinal. Djokovic is waiting for his opponent, who apparently will be Nadal, as he's handling Carlos Moya right now. 2006 final repeat?

Paul London has used it a couple of times in tag matches with Brian Kendrick. If I'm not mistaken he used one in Poetry-in-motion fashion (meaning with Kendrick as stepping stone) for the win against Stevens & James on a SD! PPV last year. That may be the last time I've seen it used, though.

I'm sure this'll warrant a thread in the near future but I didn't want to start it just now. According to 411mania.com, the Vengeance PPV is gonna be the "Night of Champions" themed show that was in talks recently and is to feature every champion on WWE in a Title bout.