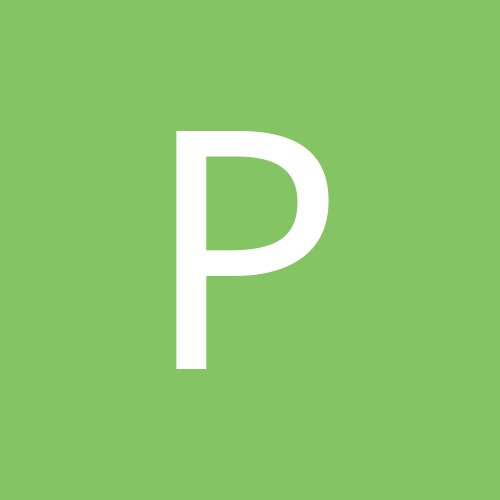 Content count

2246

Joined

Last visited
Everything posted by pochorenella
I just bought the Royal Rumble 2007 dvd (used) from amazon.com and much to my surprise my dvd came with an extra disc with the following: John Cena and Umaga contract signing from RAW. Shawn Michaels vs Edge Street Fight from RAW. Undertaker vs Mr. Kennedy from SD! Lashley vs RVD vs Test from ECW on Sci-Fi Apparently this was a Blockbuster Video exclusive, since it says so on the cover art. Anyone knows about any other exclusives like this on other WWE dvds? This was a most welcome surprise for sure.

That whole thing with him visiting Skywalker Ranch and ILM Studios and having George Lucas as his guest was just awesome.

I also answered this in the CWDWAT thread but what the hell. It seems you're only counting PPV defenses and I'm pretty sure Cena's had Title defenses on RAW as well, maybe even SD! I seem to remember one against Johnny Nitro and another against Chris Masters which was a Masterlock Challenge. And are you counting SNME as well? Can someone verify this?

I'm pretty positive Cena's had more Title defenses than that. On RAW he's had at least one against Johnny Nitro and another one against Chris Masters which I remember was a Masterlock challenge also. It seems you're only counting PPVs so maybe you should check RAW or even SD! to be sure.

And here's Tony Stark himself, Robert Downey, jr., building his armor. This pic reminds me of the opening sequence of the second season of the Iron Man animated series, where Stark is seen doing exactly the same:

They're not that stupid. Bret was IC Champ for that ladder match with HBK, and everyone knows Bret left as WWF Champ at WMX, so there's no way those timelines can be confused.

I wouldn't recommend the Newsarama review, as it's full of spoilers. Check Rottentomatoes instead, there's a few reviews with no spoilers at all.

I'm pretty sure you can buy them now if you wanted, either at the box office or online.

That's from the amazon.com page, so I guess we'll just have to wait and see.

pochorenella replied to Youth N Asia's topic in Literature

If you ever want to try Marvel stuff you can go no wrong with the Marvels TPB by Kurt Busiek and Alex Ross, without a doubt my favorite TPB of all time. And if you wanna go with stuff specifically made as a graphic novel may I suggest The Death of Captain Marvel and the X-Men one God Loves, Man Kills, also two of the greatest ever IMO.

Cover art for the new Stone Cold Steve Austin dvd:

Bret Hart's name is on the cover art so you knew he'd be featured at least in one match, maybe not his Stampede ones but at least his first one with HBK. I, for one am happy they included that match, as it's a totally different beast than what ladder matches are today, more focused on the drama of the climbing rather than the huge bumps. Great stuff.

IMO the only omissions I feel are Rock vs Mankind from RAW and E&C vs Hardys (first RAW on TNN). Other than that this should be another awesome dvd set. And isn't it supposed to be 3 discs? HTQs' post reads 2 discs only.

I've found somewhat conflicting info regarding the WM23 dvd from amazon.com and silvervision as well. The "Ultimate Limited Edition" set is a special (and more expensive) tin case with a different cover than the regular set. Silvervision lists both as 3-discs sets with the HOF Ceremony included plus other extras, but amazon only lists the Limited Edition as 3-discs. I plan on getting whatever set has 3-discs, but if both do then I'm getting the less expensive non-tin-cased one.

Taken from amazon.com, this is the product description for the Ladder Match dvd, it seems to confirm that there'll be TLC matches included: And while we're at it, amazon.com is also listing the new 3-disc Steve Austin dvd for November 20th, titled "Stone Cold Steve Austin's Life & Legacy". Here's the description: Interesting to say the least.

It seems unlikely they'll be able to cram that huge list on 3 discs. Possibly that guy's just listing every damn ladder match he can remember and hoping they put them on the dvd. Nonetheless, if they manage to put the majority of those into the set then it'll be one sweet dvd.

As part of the Minessota Stretching Crew (with Shelton Benjamin) he defended the OVW Southern Tag Titles on a SmackDown! TV taping, likely a dark match, in which he scored with a picture-perfect SSP, drawing applause from the crowd. I even think it was the same distance as his botched WM one, so I'd attribute his missing on not twisting enough because he was quite capable of making the distance. So to answer Garvinstomp's question, he did perform it at a WWE show but he wasn't part of the WWE roster just yet.

Avi Arad just confirmed that the Hulk's color will remain green. When he mentioned it would be a "new color" he was just joking, he meant a new green tone, not a different color altogether.

Vetoing stuff in the Guerrero feud (as short as it was) makes no sense since Austin himself requested to feud with Eddie, IIRC.

Dude, go back to the TNA folder and stay the hell there. God knows, judging by your posts there, that you are the definition of unbiased opinion. Does anyone else find the irony in the HBK mark saying that? Why does it matter if I'm an HBK mark? Correct me if I'm wrong but I've never posted anything so blatantly biased as that other guy just did on the TNA Lockdown thread.

Dude, go back to the TNA folder and stay the hell there. God knows, judging by your posts there, that you are the definition of unbiased opinion.

pochorenella replied to Vampiro69's topic in Literature

Also worth mentioning that a Captain America #25 Director's Cut will be available in a couple of months, and if the CW-related re-order sales trends continue then I see no reason why Cap#25 shouldn't move almost 400,000 copies. Impressive.

BOOOOOOOOOOOO SHIIIIIIIIIIIIIIIIIIT Still, an almost 11 month reign that produced some great matches nonetheless. They can regain at next week's tapings, can't they?

I think that's a pretty good chance. Finally we may have that original match with HBK on dvd. The Rock also had a ladder match against Mankind on RAW after St. Valentine's Day Massacre which was pretty good. Hopefully it's also on this set. Eddie also had one vs. Rey Mysterio at SummerSlam. And if you want to stretch the concept a bit, he also had an awesome street fight with Edge on SD! back in 2002 which involved a ladder quite significantly. I'd love to have that match on dvd. The SummerSlam ladder rematch should be a shoe-in for this set. And if Bret is included then it should be with the HBK match. It says "And More" on the cover so we might see that match yet, which incidentally, is included on the UK-only Silvervision dvd "RAW's Most Memorable Matches". And I sincerely hope for that Hardys vs Edge & Christian match from the first RAW on TNN, which featured the original Holy Shit spot of Edge spearing Jeff 20-something feet up in the air. This would also mean the Rumble ladder match between Benoit and Jericho is in it for sure. I think this could be an awesome dvd.