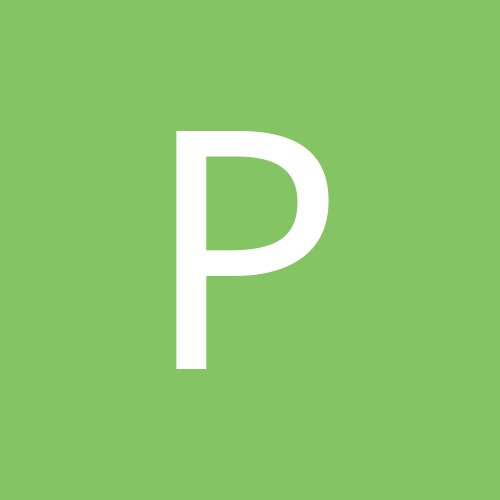 Content count

2246

Joined

Last visited
Everything posted by pochorenella
Mostly positive reviews from what I've read so far, with 89% fresh at rottentomatoes.com. I'm catching a sneak preview tomorrow night and I'm sure I won't be disappointed. This has the potential to be right up there with Spider-Man 2 and X2.

To be released July 8th. From amazon.com:

Good call. Forgot about the Southern Justice label. I had no idea that they used it when they were in WCW. Come to think of it, I may have my facts mixed up with this. I think Southern Justice were in WWE, not WCW. But anyway, the name still stands.

They were Southern Justice as well in WCW. And I don't know if you wanna include Anderson & Blanchard being called "The Brainbusters" in WWF. Good list.

...which has been delayed seemigly forever. I was tired of asking when that damn Giant Size Astonishing X-Men was supposed to come out (I think it was slated for February originally?) but now I hear it is FINALLY coming out in May. ASM ended in a cliffhanger with Kitty, to answer Steviekick's question.

Didn't he lose that dark tag match with Kane at Mania 19? Should that count?

Cover art for the Rock's dvd to be released in June. No match listing yet.

Those three you mentioned are also my top choices, and I like all possible scenarios they would produce. Of course, much depends on who gets that coveted final spot for MITB.

A few weeks ago I asked MVP for a picture at a hotel the wrestlers were staying. He said "No. I only take pictures with women." I also asked Chavo and he yelled "NO!" Kofi Kingston, on the other hand, was very friendly.

They're doing a WrestleMania Rewind theme for the 3 hour show. All the matches are repeats from past Manias. This is a throwback to WMI.

Yeah, that's what I thought. Didn't they do an issue where Doctor Strange Yeah they did but Well then,

Tito Santana was inducted already.

pochorenella replied to King Kamala's topic in Music

I never really listened to any of his classic albums in their entirety but I've had a few of his greatest hits compilations that I really enjoy whenever I feel like listening to that kind of pop music. Of course I missed some of his rather rare stuff like "Tiny Dancer" (now one of my faves) and "Mona Lisas and Mad Hatters" in the beginning but thanks to movies like Almost Famous I got the chance to listen to them and add to the enjoyement. His seventies stuff I would have to say is my favorite like "Candle in the Wind", "Your Song" and "Don't Let the Sun Go Down on Me."

I thought this was a fun show from top to bottom, despite the early miscomunications between Burke and Punk on the main event. The mixed tag was harmless and the other tag match was pretty enjoyable. I'm liking that Mickey Whipwreck-ish vibe they have with Colin Delany and I was kinda hoping they put both an ECW Title match and a WWE tag Title match at Mania but I guess that's too much to ask so I'll conform with they having at least the ECW Title defended at WM. I'm guessing next week's Title match ends inconclusevly and they make the final blow-off at WM. Wouldn't mind a tag title change either for next week. And also Kofi gets my vote to make it in the MITB, although I also like Elijah very much.

Still no Matt Hardy anywhere on the show. I guess that definitely puts the axe on a possible US Title match vs MVP at Mania. MVP's going to the MITB it seems.

Yeah, that's what I thought. Didn't they do an issue where Doctor Strange

Are we just gonna start throwing names at random here? Since when the hell are Michaels or even Foley "obviously" envious of The Rock? I realize most here hate Triple H and Michaels but mentioning them on this discussion is kinda stupid. Get your facts straight or shut the fuck up.

That $20 million figure looks made up to me, just to create more hype to the match. I'll believe it when Linda McMahon reports it on the next shareholders meeting. I say $5 million at the most.

WWE.com pretty much gives away that it is in fact Batista. They have a shadow figure beside Umaga and with the sillouette you can clearly tell it's him. And SD! not going over RAW? What about Angle over HBK or Taker over Orton?

I'll be there for WrestleMania weekend, I have my ticket already and also a ticket for RAW the next night.

How about that news item on MTV.com (I think) where Hogan has issued a challenge for Ric Flair to face him at WrestleMania? Apparently Hogan has stated that Mania "badly needs a main event" or something of the like. Obviously, he's aiming for the big paycheck that a Mania match would entail and not the relevant Flair farewell match we all hope for, but what do you guys think of the possibility? Personally, I don't think Hogan would lay down for Flair, specially at Mania, so Flair can have his moment. And on the other hand, it would be too much of a reward for Hogan to be the one who retires Flair. So IMO, this isn't a good idea. Hogan can go create his own Fed with Bischoff for all I care.

Maybe one post-Mania X-7 match versus Angle would have been possible. After all, they did include one Angle match on the HBK dvd, but you have to figure that WWE wouldn't want to give too much exposure to a former employee who left on bad terms and is the current TNA Champion.