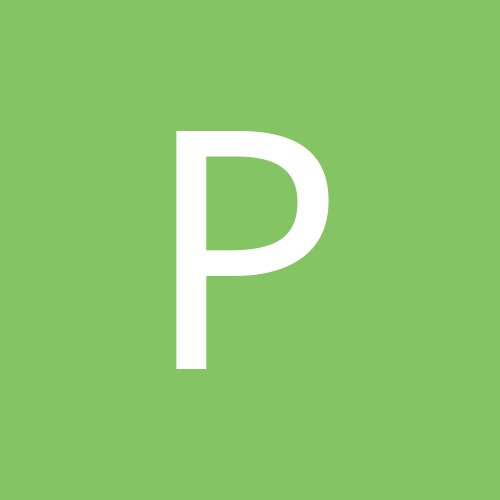 Content count

2246

Joined

Last visited
Everything posted by pochorenella
pochorenella replied to Vampiro69's topic in Literature

You'd be somewhat correct. They both discussed it before they agreed to it but MJ got Mephisto to also make people forget about Peter unmasking (without Peter knowing) in exchange for something else Mephisto wanted but was not revealed here. In short as I understand it, Mephisto undid MJ and Peter's marriage, not their relationship per se or any of his past adventures or anything like that, and also erased people's knowledge of Spidey's true identity. That seemed fine up until that point, but how Harry is alive still and why Peter has to use web-shooters again is totally confusing. I can see both sides of the fence regarding what JMS wanted to do and what Marvel editorial wanted. JMS wanted Gwen's kids to be Peter's and now erased from history along with another bunch of stuff that Marvel felt would discontinue tons of stories from as far as 1971. JMS got upset about Marvel making changes that felt cheap and just answering with the "It's magic" line that feels like such a cop out. I think undoing the marriage (maybe MJ got cold feet or whatever) and the unmasking would've been enough. The bringing people back from the dead for no discernible reason or undoing the "The Other" storyline also for no reason is what bugs me the most. Still, I feel Peter and MJ will get back together somehow so Mephisto will look for payback in another way.

All I want from that Edge DVD is his 2002 street fight against Eddie Guerrero.

That's right. People around these parts were posting how the dvd sucked and they didn't see any need for it to be released. If it was a good dvd or not seems to be irrelevant when the bottom line seems to be sales numbers. D-X sold TONS of merch, and some called their return a complete failure. Go figure.

These are the top selling wrestling dvds for 2007 according to Billboard. Out of their Top 20 list for best-selling sports dvds, 17 were WWE releases. 1. WrestleMania 23 3. The Ladder Match 4. The New & Improved! D-X 6. Ric Flair & The Four Horsemen 7. Hulk Hogan - The Ultimate Anthology 8. The History of the WWE Championship 10. Royal Rumble 2007 11. Born to Controversy: The Roddy Piper Story 12. Survivor Series 2006 14. The Spectacular Legacy of The AWA 16. Armageddon 2006 17. WrestleMania 22 19. ECW Extreme Rules 20. WrestleMania 21 It's too early to chart for the above list but Cena's dvd has sold almost 40,000 copies so far, while HBK's has sold almost 27,000 followed by Rey's set at 24,000.

pochorenella replied to tbondrage99's topic in Literature

Good stuff from what I've read so far, which is up until chapter six. I also missed chapter 3 from X-Factor since I've never bought a single X-Factor issue since this last run. Anyway, I've enjoyed this crossover a lot and cannot wait for the next chapters. Best X-Men crossover I've read since I don't know when.

I love his "You play with fire, you get burned" cliche though. How about his "I/he smells like smoke bacause I've/He's been through fire" one?

Then he'd better take his vitamins, because in February SmackDown/ECW are also headed to Guatemala, Chile and my home country, Ecuador! Yesterday we did a 10 minute phone interview with Rey for TV and he said his knees were holding up fine. He's scheduled to face The Great Khali, at least for the Ecuador show on February 12th. The only other matches scheduled so far are Batista/Taker vs Edge/Bid Daddy V and CM Punk defending against Mark Henry. Ticket prices are very similar to the Mexico ones but so far they haven't been put available to the public even though they were advertised to be this past Saturday.

Punk was drinking Pepsi. I thought this was a great RAW from top to bottom. I specially loved the 15 men (or 16 or whatever) Battle Royal. What an ending! Loved seeing Sunny again and in such great shape and spirits. The opening segment was hilarious. Good IC ladder match. RVD back for one night was great. Predictable ending with Austin/Vince but the celebration capped the show off really well. Everyone seemed to have tons of fun.

I thought the HBK documentary was very well done, hitting almost all the right points, almost like a retelling of his book. But then again I could be biased.

I'll agree with you. I was pleasantly surprised with that match, but although a really good match I feel it was no better that Cena's outings with Michaels and Umaga. The Backlash four way was also pretty awesome IMO. Cena's had a great year with matches, quality-wise.

Only Carlito vs Jeff Hardy Ladder Match announced so far.

That looks totally awesome. A fucking great content list. Good job, WWE. Another buy for me, and at this pace just about half of my income goes towards WWE merch.

It was a fun match alright. By then I think it was Paul Diamond with the Max Moon gimmick, and Paul and Shawn always had good chemistry in the ring.

I'd go for those matches. I sure as hell didn't buy my ticket to see Batista vs Triple H again at WrestleMania. *** Hope that statement doesn't come back and bite me ***

Well then, it's from a reliable source. But I'll say right now that I don't like those plans. Batista vs Trips has already main evented WrestleMania before and I don't think it merits repeating, although I see no sure-fire opponent for Batista at Mania if he doesn't go for a title. I really think Edge vs Taker is etched in stone in whatever capacity: Taker as champ after winning at Armageddon or as challenger. I kinda like the scenario of Champion Taker having everything to lose at Mania - his streak and his Title - from a glory-hungry Edge. And if they're losing faith in Orton again for a Mania Title match then I think Jericho should get the spot, maybe with Trips turning heel on him.

I guess when Batista won.

This was sent to me by a friend. I have no source for the quote but my friend usually visits some site called The Mayhem. Take this as you will:

Well, I meant volumes 1 and 2. I haven't checked prices for vols. 3 and 4.

Yeah, as DrVenkman said, they came out this past week. People have been having luck spotting them at Wal-Marts for around $35 and change. any idea when Part 3 and 4 of the set will be out Once again, January 8, 2008. Amazon.com has both Rumble sets for $34.99 each and you get free shipping as well.

Dude, this is like the third time you've posted this exact same paragraph. Either post something new or be deemed a gimmick poster.

Paul London is on RAW now, not SmackDown...

Rey's DVD is a pretty good set. I would've loved it for them to include his match versus WWE Champ Eddie, and his World Title defense against Orton. Either way, it's a great buy. Can't wait for my Shawn DVD to arrive, hopefully within this week.

Chui's original link for this isn't working anymore. Could somebody please upload the Hardy Boyz Theme? But I'm looking for a good version, not the continuos loop version that you find everywhere. In short, a direct cd mp3 rip, since I remember this is stock music found on a commercially released cd, possibly performed by a guy named Zack Tempest. Thanks in advance.

Because when it comes to Triple H the majority of the TSM board thinks he's just putting himself over and not thinking in the best interests of the WWE, never mind if they're proven wrong like when most predicted Triple H would win at WMXX, WM21, Hell in a Cell, WM22, and don't forget everyone's favorite, his ever-impending feud with HBK that's always just around the corner.