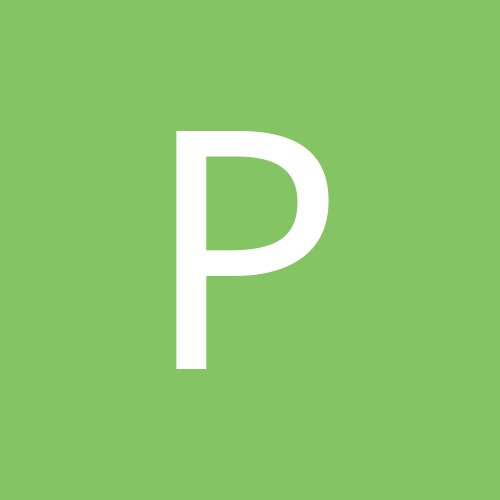 Content count

2246

Joined

Last visited
Everything posted by pochorenella
Thorn looked very similar to that Mikael Judas dude that wrestled for IWA Puerto Rico and is now in NWA Anarchy. Maybe he wanted to stray away from that look, I dunno...

I'm gonna get it even tho I already have From the Vault and Boyhood Dream. You shouldn't worry about that because there's very little repeated matches on this dvds. Most stuff on the new set has never before been available on dvd.

There are also reports that say the Nasties acted like returning heroes and gave no respect to their opponents, to the point of stiffing them for no reason and making them look bad. They also took too long for the match, giving very little time for the crew to set the ring for ECW.

The stupidity that surrounds this board sometimes is just too difficult to understand or even try to explain. I just cannot believe people are complaining about a fucking vest, or how Jericho looked gay because of his haircut or clothing, or how this debut didn't compare to his 1999 one. This was an awesome segment. Jericho was great, and even Orton managed to look great with his expressions. Y2J clotheslining the runner was great. I'm more than happy that Jericho's back. Not disappointed at all on this re-debut. Welcome back, Y2J.

Deuce and Domino.. The Bashams, Los Guerreros.

Just check a few posts above. January 8th 2008 is the release date.

A more detailed spoilers report from the Observer site, via 411mania.com: Not sure on my feelings about Miz/Morrison being the new Tag champs, but I'm totally diggin' MVP's actions for this week. This feud is terrific.

It seems it's up to me to somewhat act the part of Shawn's attorney on this case. I might sound like a Michaels apologist but whatever. Look at HBK's track record. He even refused to job to Austin at WM14, before Taker stepped in days before the show and threatened to beats the lights out of him. Having read Shawn's book, he states that this is completely false, including the "Taker taping his fists" thing. Wether people choose to believe Meltzer or whomever stated this as fact or Michaels is up to them. I heard there was an interview where Taker said he did warn Shawn but I don't know. Guess we'll have to wait for Taker's autobiography or something to clear this up once and for all. This thing could turn out to be one of those rumours that people believe to be fact because it's been told so many times, like Bret winning the WWF Title at Final 4 was an on-the-fly decision. Go look up the match results yourself. Between his WWF title loss to Sid at Survivor Series 96 and his semi-retirement match with Austin at Wrestlemania 14, Shawn DIDN'T job to anyone. For seventeen months he didn't get pinned one single time, no matter whether he was babyface or heel, champ or not. (And no, HHH's Euro title "win" doesn't count.) Meanwhile, Bret was jobbing to guys like The Patriot. He jobbed a few times on house shows. I know there was at least one time in late '96/early '97 when he got pinned by Austin, then Hart pinned him in a dark match at the MSG Raw that year (it was a 3-way with Taker), then I believe Taker pinned him in a six-man at MSG about a week after the screwjob. And, um, that's all I can think of. But none of those were on TV, so your point stands. Between his match with Sid at the 1997 Rumble and the RAW taping where he won the Tag Titles with Austin and then defended against LOD was a four month or so gap where he didn't wrestle, which was the time when he "lost his smile" or whatever people like to call it here. Then came King of The Ring vs Austin and maybe something else, his backstage problem with Bret where he left again, until September for Ground Zero vs Taker. That's another gap. My point is just saying that you shouldn't call it a seventeen month gap because it's non-continuous, if that makes sense.

I just watched a few the other day. I've never stopped watching Benoit's matches, they're still awesome to me.

PWI put a Flair vs. Andre match in second runner-up spot in their match of the year awards in 1977. I'm pretty sure Andre had a series of NWA title matches against the champion, which he'd win by DQ, and it might have been Flair he faced. I do recall having read that Harley Race defended the NWA Title against Andre sometime, somewhere. I even remember reading that Race gave Andre a bodyslam! But I have no knowledge of Flair defending the Title against the Giant. I checked my PWI almanaq and you're right. It'd be nice to know if Flair ever actually defended against Andre, what kind of show it was, etc.

Good news from where I'm standing. I've always been a huge X-Files fan so I'm happy we'll get to see Agents Mulder and Scully again. This second movie could do wonders to revive the franchise for possible future films, and I'm down with the idea they could do stand alone "classic episode"-like movies, although a resolution to the final episode would be nice to see.

Did Ric Flair ever wrestle Andre The Giant? And if he did, where and when did this happen?

pochorenella replied to King Kamala's topic in Music

It's always been KISS for me.

pochorenella replied to Giuseppe Zangara's topic in Music

I'd say "The Smile Has Left Your Eyes" is a better performance from Wetton vocal-wise. "Only Time Will Tell" switches places with "Heat of the Moment" as a fave of mine from time to time.

Password is MOTA. But you all better not interfere with me getting my ticket tomorrow.

pochorenella replied to Hunter's Torn Quad's topic in TNA Wrestling

From WO.com According to PWInsider.com, Booker T wasn't actually at the tapings.

How right you are, my friend.

According to PWInsider.com, Kelly hasn't gotten any breast enhancement. Push-up bra then it is. Case solved.

A while back I saw this Silvervision dvd from a Skysports TV special called "The Fab 4" where JR interviewd Taker, HBK, Bret and Davey Boy a few days before SummerSlam 97. I remember being impressed that the WWF for those interviews allowed people to mention the AWA, Stampede Wrestling, and even WCW by name! They also talked about guys like Hogan and Luger who weren't part of the WWF anymore at that time, and the didn't say any derogatory things towards any of them, but of course, they did say WCW was way behind in worldwide recognition and attendance. Anyway, I do remember Bret talking about this same kid who he gave his glasses to. The kid really seemed like the only kid in the entire Wembley Stadium to wear a Hitman T-shirt. Now I read this book excerpt all this years later. I just found it amusing.

Why are there no SmackDown! spoilers for this week yet? They did have tapings, didn't they?

I think he got a win over Tajiri with it. I may be wrong though; 2002 was a long time ago. When Kane and The Hurricane won the Tag Titles from the Un-Americans they both hit their opponents with chokeslams at the same time for the finish, but I'm not quite sure if they both went for pins or if only Kane did it.

December 11th, according to amazon.com. Here's the match listing: **Fritz Von Erich vs. King Kong Bundy in Fritz's Retirement match **NWA champion Ric Flair vs. Kerry Von Erich from the David Von Erich Memorial Parade of Champions **The Fabulous Freebirds vs. Kevin & David Von Erich and Iceman Parsons **Fritz & Mike & David Von Erich vs. The Fabulous Freebirds **Chris Adams & Sunshine vs. Jimmy Garvin & Precious **The Fantastics vs. The Midnight Express **Chris Adams vs. Kevin Von Erich Never seen any of these matches but given the people involved in them it looks pretty good.

I'm beginning to feel that the Stone Cold dvd set is delayed or off the schedule for the time being. The release date was supposed to be Nov. 20th so by this time we should already have at least the match listing. Also, amazon.com no longer has it for pre-order so this is all a bad sign if you ask me. I blame Roots Genoa for robbing us of the Jericho/Genoa vs. HHH/Austin tag title match. We should also get the Austin/HBK vs. Bulldog/Owen, Bulldog vs. Owen Euro Title, 1-2-3 Kid vs. Razor, etc..... I could go on. For sure, Benoit being erased from WWE history for the time being robs us from any great RAW matches they could include in this release. But being a 3-disc set I'm hopeful they'll inlcude some other great matches and not repeat that god-awful RAW X match selection. Your choices are great of course, but the HBK mark in me also hopes they include one of his matches with Marty Jannetty for the IC title and possibly HBK vs Shelton Benjamin from the Gold Rush Tourney. Both are not included on HBK's upcoming dvd set and could be great additions. Austin/HBK vs Owen/Bulldog was inlcuded on the MOnday Night Wars dvd but I wouldn't mind if they included it again, for historical reasons.

I already pre-ordered it!

Hopefully that drawing is better than the god-awful one he did back in the early 90s for WWF magazine. I swear, Bret can't draw for shit based on that. Glad to hear the book seems to be good, can't wait to read it.