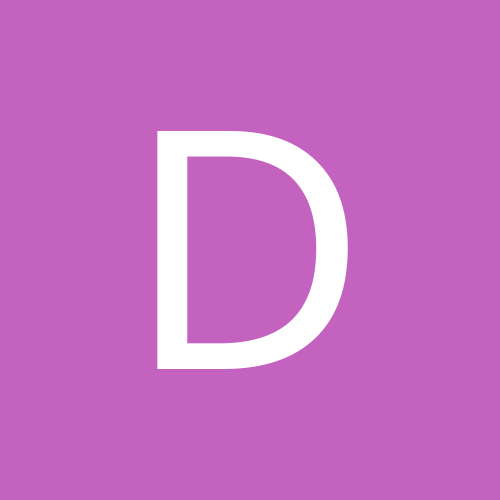 Content count

1426

Joined

Last visited
Everything posted by DCMaximo
Bull Nakano Robbie Brookside "Squire" Dave Taylor Scotty Riggs

"Handcream For A Generation" by Cornershop "Neon Ballroom" by Silverchair "Simple To Severe" by Draw "The Red Shoes" by Kate Bush "Amazing Grace" by Spiritualized "Stylish Nihilists" by Christiansen

DCMaximo replied to Giuseppe Zangara's topic in Music

Best: Worst: Best: Worst:

Anyone know why that happened? It seems really weird that they came out, were allowed to make reference to their tag name (calling themselves the Backseat Dudleyz), then got destroyed by T&A. It seems really random and pointless.

"Didn't I Break My Heart Over You" by Rachel Stamp

"The Love Of Richard Nixon" by the Manic Street Preachers

"Lifeblood" by the Manics "Cult Classic" by Scarlet "Lifeblood" is much better than reviews suggested when it came out, especially compared to the patchy "Know Your Enemy".

I think Team Masturbation have become my favourite tag team, just for the name alone. Plus Excalibur is beyond awesome

DCMaximo replied to World's Worst Man's topic in Music

Nightwish are pretty good at the whole female-goth rock thing, but Lacuna Coil are pretty much the best in the genre

DCMaximo replied to a topic in Sports

The fact that Sam Ricketts and Dave Partridge looked competitive against England shows how flawed the 4-5-1 formation was. If Super Paul Robinson wasn't so good, we'd have gone in at half time with the lead. The only time I've wanted Robbo to play shit all year. Nice to see also that, with the signing of Jenas, there are 5 Tottenham players likely to be going to the World Cup with England.

"Flavor Of The Weak" by American Hi-Fi

Actually, the new A material is far more mature than previous works, and are much better for it. They've even abandonned the teen-punk image. Plus the bass player has formed an excellent side project called the Lucky Nine with members of Hundred Reason and Sunna, who owe far more to the likes of Fugazi or Refused than his "I Love Lake Tahoe" day job

Another BlockBuster 3 for £10 session: The Sixth Sense The Hillside Strangler Lethal Weapon 4

"Fuck It Up" by Towers Of London

DCMaximo replied to Styles's topic in Music

Interestingly, in the Kerrang interview, they mention Kelly being on Sanctuary Records, the label owned by Maiden's management, with Dickinson as a shareholder. Sharon Osbourne laughs at the idea of Kelly getting dropped saying "What, are they going to drop her because she threw a fucking egg" when they should probably drop her for a)being shit and b)having crap record sales

1.British Bulldogs 2.Demolition 3.Hart Foundation 4.Steiner Brothers 5.Edge & Christian 6.Hollywood Blondes 7.British Bulldog and Owen Hart 8.Midnight Express 9.Brainbusters 10.Money Inc 11.New Age Outlaws 12.Road Warriors 13.Rock n Roll Express 14.Outsiders 15.Heavenly Bodies 16.Miracle Violence Connection

Nice to see Bullet For My Valentine win best British newcomer, although I can't imagine much competition. Saw them support FFAF last month and they were AWESOME. The first album proper is going to be immense

Finally replaced my scratched copy of "Sorry" by Catherine and got "Hymns For Strange Children" by Rachel Stamp, an album I was obsessed with 5 years ago, but never got round to buying. Worth the money for "Spank" alone.

That's the order I'd put them in, although Witherspoon is exceptionally cute. Gellar does nothing for me.

DCMaximo replied to TheDevilAndGodAreRagingInsideMe's topic in Music

I'll be seeing Decapitated and 3 Colours Red at Rock City in the coming month and I'll probably get round to buying tickets for the Bloodhound Gang, Cradle Of Filth, Alkaline Trio and Bullet For My Valentine too.

DCMaximo replied to a topic in Music

Bedingfield is largely awful, but better than his hateful sister. Lemar however is fantastic and I've been known to crack out "Dance With U" at karaoke. "The ooh, the ah, the ohh" indeed!

The Minus Man Book Of Shadows:Blair Witch 2 SWAT 48 Hours

"Don't Lets Start" by They Might Be Giants "Madonna" by And You Will Know Us By The Trail Of Dead "At The Freindship Motor Inn" by the Randies

DCMaximo replied to King Kamala's topic in Music

Lots of people I know love AWK. When my housemate and I both bought "I Get Wet" at Reading 2 years ago, people in neighbouring tents loved the late night AWK sessions. Lets face it-the man loves to party!