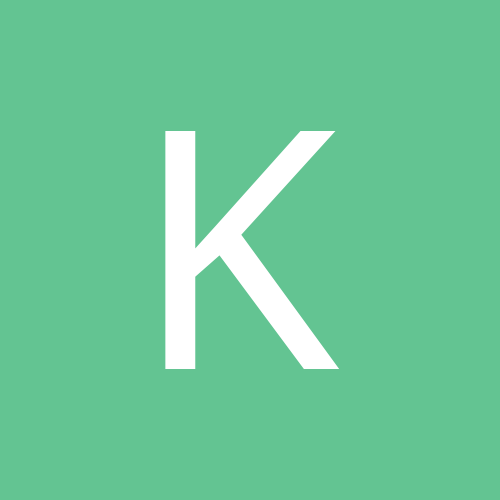 Content count

143

Joined

Last visited
Everything posted by kirk angel
I don't think I've ever hated anyone as much as I did Owen during his whole feud with Bret

Yeah I remember Jericho doing commentary. There was a cage match that I think Flair was in and Jericho claimed Flair did a moonsault off the top of the cage

Wow I can't believe how bad Savage is on commentary. Why do they keep talking about Yokozuna being a national hero in Japan when he was announced as being from the Polynesian Islands?

I can't believe how little chemistry Ventura and Ross have. Jesse was so much better with Monsoon and even McMahon

kirk angel replied to DangerousDamon's topic in Video Games

Does thq even have people bother to test the game before it comes out? So far in 24/7, I have been feuding with Stephanie Mcmahon, and then I had the option of giving up the title to end the feud, and I choose to keep it and it says I chose to give up the title anyway. I also lost a triple threat match to triple h, and the cut scene shows Bobby Lashley as the winner, and Coach asked me if I wanted to switch to Raw, I chose yes, and I was still on Smackdown

The Bret Hart el dandy promo, I wasn't used to seeing Bret do this kind of promo, but I thought it was pretty funny

It was Halloween Havoc 89, I think the cage was called thunderdome

I think the match you are talking about was from starcade 96.

kirk angel replied to ragingfear79's topic in Video Games

I dont know if this has been included in previous WWE games but I love that you can pick up the title belt off the announcers table and use it as a weapon in a title match

If you're bringing Sting in to build Shelton as a top face I think it would backfire. I'm sure they could have a good feud but I think the fans would all end up turning on Shelton in favor of Sting

I like them both. I was a Hogan fan as a kid and when I look back at some of his old school promos now I like him even more than I did as a kid but I also love him as Hollywood Hogan and in my opinion him turing into Hollywood was the best heel turn I have ever seen

Uncensored 97 was my favorite part. I was disapointed though by the whole feud though because I kept thinking that it would end with Sting defeating Hogan and going back to the old Sting and lose the crow gimmick

Was Bret stealing the spotlight from The British Bulldog after he lost the IC title to him and they hugged after the match? When 2 faces wrestle each other it is pretty common for something like that to happen after the match. Maybe not as much anymore but back when face vs face matches rarely happened it was very common to see them at least shake hands after the match

The Gennifer Flowers interview was my favorite. She asked him how he felt about the judicial system and he said in the Rock's judicial system, The Rock is the judge, the jury and the excecutioner, and 9 out of 10 times its a hung jury if you smell what The Rock is cookin. I'm not sure if it was the same interview or another promo but the Rock was tellin the millions of his fans how he felt about world hunger and said as long as their is a nice juicy fish fillet on his plate The Rock doesn't give a damn about world hunger

Warrior was on all the time up until he beat Hogan

Two words: Strike Force. Strike Force's breakup wouldn't have been nearly as bad if Rick Martel had cut a semi-coherent promo after the match at Wrestlemania V. He completely dropped the ball on that. Ok, why exactly did Strike Force break up and when? I think it was because one of the members walked out on the other during a match against Demolition during Wrestlemania, but I'm not completely sure. Martel said he was sick of carrying Santana, so he walked out of their match at WM V after Santana accidentally hit him with a flying forearm. Was their ever a blowoff to this feud?

Benjamin was busted open pretty good by evolution a few weeks after his win over HHH

FIRE IN THE EYES FIRE IN THE EYES

Another defining moment that i would mention is Hogan joining thr nwo

The bushwackers had them, I also remember the Rougeu brothers having some skits while they were becoming American citizens

Why does Bret always get credited for using this move when Sting had already been using it for years?

What was interesting about the WMV commentary on Savage, Hogan is that Jesse and Gorilla Sounded like they were getting in a Shoot arguement during the match. and Gorilla was giving as good as he got from Ventura.. Gorilla: Obviously you never had a manager.. Ventura: Sure I had a Manager Classie Freddy Blassi Gorilla: YEAH and He Took your Career Right down the TUBES! I was just about to post about the Freddy Blassi comment. I like at the end of the match when Jesse is ranting about how Hogan makes him sick and he almost makes him want to come out of retirement.

Bret Hart vs Isaac Yankem really sticks out in my mind Lawler had his dentist fight Hart because Bret stuffed Lawlers foot in his mouth and it made his breathe stink.

Hogan/Savage at WM V Monsoon: It looks like we have a difference of opinions. Ventura:Yeah, well good for me.

Mine are the old IC belt and the old US title, the one that Rick Rude won from Sting.