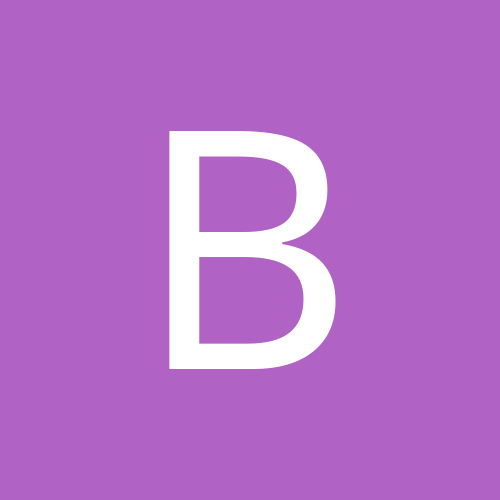 Content count

325

Joined

Last visited
Everything posted by Bix
Because most internet wrestling fans don't have 25G's to drop on a hooker? Exactly. And conversely: Why have we never heard of The Other Ashley Massaro before?

The belief is that it was during her WWE run. And, well, $25,000 a night ain't bad. I'm sure it could be a misunderstanding given the existence of Ashley 2: Electric Boogaloo, though.

The wrestlers were generally given at least an hour's notice before testing, too, so it was easy to grab Hornswaggle's urine or whatever.

I hope she tries to sue the FBI.

Goldust dryhumping unconscious Undertaker was indeed heavily edited by USA.

Anyone else with the Cablevision issues lose Film Room and gain Nitro today?

This is the best question so far. Yes, all true crime writers are obligated to do this. Seriously, that's not a legitimate question, and there's far more valid stuff to ask about even if you're just looking to be inflammatory.

What was the deal with all of the stuff that he used to say specifically that he read in the Observer that never actually appeared there? The main offenders being the claims that Mankind and Austin were booked to win the WWF title at Mind Games and Final Four, respectively, before Vince changed plans mid-match? And yes, I know that I overlooked a giant factual error about the creation of the WWWF title in fact-checking one of his books but there's a difference between an oversight and blatant lies.

I don't mind the using the crossface in an attempt to "take it back," but it's still kinda tacky. They have to start some time, though.

You ever watch That's So Raven!? Sometimes I'll be like thinking to myself in the supermarket, and I'll stop and I'll go, "That is SO Raven..." Then other times I'll do something and I'm like, "That wasn't very Raven..."

Thankfully my feed fixed itself.

Anyone else (at least w/ Cablevision) who ordered the standard definition broadcast getting the HD feed of the pre-show squished to 4:3?

Really. That was pretty petty. Maybe HHH is a bad example. If it was Snitsky, then we wouldn't have having this discussion.

I still don't get how we can't agree that cheering at the mention of a murderer is a bad thing.

Blame Loss, he told me about this thread.

Different story, as Daivari did them willingly.

Other wrestlers who are bad people didn't kill their children with their pro wrestling finishing hold. It makes his wrestling matches are ridiculously ghoulish to watch, much more so than alleged murderers Jimmy Snuka and Jerry Estrada.

As far as better-known stuff, he made a wrestler, believed to be either Hassan or Striker, do Hindu Squats until he was peeing Dr. Pepper colored fluid that included broken down muscle fibers from his legs. There are others that I'm not at liberty to discuss but will be in Matthew Randazzo's book about Benoit that comes out in a month. He was never the nice guy that people say he is, at least after the Stampede crew and NJPW dojo were through with him.

Why? He beat his wife for years and brutally hazed younger wrestlers even longer. He killed his family.

I don't think Flair even meant to honor him, it's been reported in the WON that he's on the more anti-Chris side of the wrestlers since he was close with Nancy. At any rate, it's really, really terrible to cheer for him and those who did make me terribly embarrassed to be a wrestling fan. At least it didn't have the weird "fight the power" sentiment of the standing ovation for brutal rapist Roman Polanski's absentee Oscar win.

Paul Heyman blog post at The Sun.

While the new set is awesome, their production has suffered in the last few weeks as they seem to be framing everything for HD without considering how the SD feed looks.