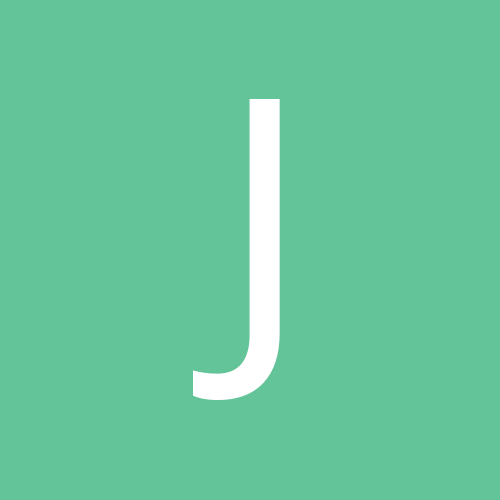 Content count

5567

Joined

Last visited
Everything posted by JoeDirt
Yeah, I initially thought the Kingston stuff was a little overboard too, but I haven't seen the No Limits stuff either. This Saturday is the big Survivor Series style match that was pushed back when the Thanksgiving shows were cancelled. Teams are now: Ian/Corp/Nate/Necro/New Jack vs. Brandon/Vito/Sal/Josh/Kingston With Necro in there now, it should be a hell of a lot of fun, even if New Jack sucks. The 12/16 and 12/17 shows coming up here look great, hopefully they go down without a hitch.

When did the original wwf.com hit the web and what did the page look like?

These are actually spoilers for 12/19, RAW will be live this Monday.

COD Match: Joker & Tough Crazy Bastards vs. Zandig & H8 Club CZW World Heavyweight Championship: Super Dragon vs. Ruckus © CZW World Tag Team Championship: Kingston & Sabian vs. Hero & Claudio © CZW Iron Man Championship: Chris Sabin vs. Keven Steen © CZW Wrold Junior Heavyweight Championship: Niles Young vs. Derek Frazier © Team Masterbation vs. Larry Sweeney & Franky the Mobster DJ Hyde vs. Jon Dahmer Adam Flash & B-Boy vs. Sexxxy Eddy & Nate Webb El Generico vs. Joey Ryan Cheech vs. Cloudy Quackenbush, Jigsaw & Shane Storm vs. Hallowicked, Icarus & Gran Acuma Great card.

Seriously? Kennedy as GM? Or was that just a joke?

http://img39.imageshack.us/img39/473/vivalasavings0bh.jpg Wow is that terrible.

Shows like this will always get a bigger rating then just straight up wrestling shows. I don't know about the people watching this that don't usually watch buying any PPVs, though.

I know Tim Cooke reads here, so if he's reading this I'd love to hear an explanation of why friggin' DEVITO is better than Shawn Michaels. Okay, you don't like Michaels...but let's not be stupid here. You hate the kip up no sell THAT MUCH that a guy from the Carnage Crew is better in your mind? Yikes.

Bump! Anyone hear/read/remember any good quotes lately? Got this one off the DVDVR board: "An infant doesn't know how to lie, cheat or steal. Thanks, Dad." - Jake Roberts on SMW TV

In honor of the Undertaker crazyness coming up this Friday on Smackdown (I won't say more to keep from spoiling stuff, but you've seen enough in the past to get the idea), what wrestlers have been booked to have supernatural powers, powers from beyond-this-world? The stupider it is, the better! I'll start: Kane is an obvious one. Taker's brother from the dead traded firing lightning bolts at peeps on RAW back in '98, even setting a crew member on fire.

It's not that out there. Super Dragon curb stomped and injured Robby Mireno after a match with Eddie Kingston a few months ago. Ruckus has wanted a match ever since.

Some other notes I got from another board's spoilers: -Somebody debuted for MNM and helped them beatdown the Mexicools. He was never named, and the guy watching didn't knwo who he was, but probably an OVW cruiserweight. -Cannon announced Kennedy was injured and put Boogeyman in his spot in a match. -Scary Taker stuff all night with Josh Matthews doing an interview with Orton but then being possessed and talking in Taker's voice, etc, seeing things in the mirror that aren't there (like Hogan/Warrior), etc. -A video aired showing Lashley's dominance at SS...even though he was first out. -End of the main event had JBL "hurting his foot" and walking out of the match.

I believe she's filming for Big Momma's House 2.

I read on another board a series of news items that seemed to be from the Observer or somewhere. It mentioned that Jamal was signed to be Cena's backup from the street. Anyone read this?

I am getting the same problem Damaramu had and clearing my cookies didn't help.

PWI reports that local ads for Armageddon have announced that Orton/Taker will be for the WHC with Batista as special guest referee and former champ. Now, these ads might be outdated because they advertise Benoit/Booker match 7 (four matches in two weeks to get there?), Boogeyman's debut match (debuted at this week's SD tapings), and a tag team turmoil match for the titles (looks more like MNM vs. Mexicools)...so I'm wondering if there's any clear indication if Bats is going to try and make it to Mania or if he will be dropping the title like these ads say? From the looks of spoilers it doesn't look like he'll be vacating the title before Armageddon...so what then? Bats vs. JBL vs. Rey?

I just got done reaidng the thread that had Meltzer talking about Taker/Kane up to April 1999. Anyways, what are the msot non-sensical, illogical, stupid angles/storylines/turns/whatever in history? I'm sure WCW in 2000 should give people plenty to work with!

PWI is reporting that it'll be Orton/Taker HIAC. Thoughts?

Anyone know what I'm talking about? This page I've seen before has all sorts of original posters from shows. For example, one showing Ahmed vs. Taker for Canadian Stampede even though it didn't happen. Anyone know this link?

Christ, how could I forget Cawthon's site. Not the one I had in mind, but that works.

MAJOR SPOILER FOR NEXT MONTH'S ARMAGEDDON PPV by Mike Johnson @ 10:20:00 PM on 11/22/2005 Jay Gunn sent the following spoiler note on next month's WWE Armageddon PPV: "I just saw an ad on Comcast Cable here in south Mississippi for next month's WWE Armageddon pay-per-view, and as is customary for WWE, the ad gave away the main event, Undertaker vs. Randy Orton in Hell In A Cell." Orton vs. Undertaker was originally slated for the Survivor Series PPV before the passing of Eddie Guerrero led to Orton being added onto the Smackdown Survivor Series team.

I jsut had a chance to buy a Core console which are selling for more than double their $300 tag on Ebay, but I wasn't allowed to at the store I work at. Damn, damn, damn, damn.

I won't pay $35 for this, but I think it'll be a very fun card. The SS match should have a hot crowd and it will play to the strenghts of all the guys involved (I.E Masters not having to do anything but put on the Masterlock, Kane and Show and Lashley can be monsters, Carlito can do comedy, etc.). HHH/Flair should be solid. Trish/Melina will be a good women's match. Angle/Cena should be good as they'll pull out everything if it's their blowoff. Booker/Benoit will be nothing but solid, possibly very good and will likely open so the crowd should be hot for it. Nothing bad on this card except Teddy/Eric which should be short and hopefully advance some angle or something. Toss in MNM/Mexicools if they have time and that's a damn good card, one I'll happily download for free.

Punk was never in Generation Next. That was Alex Shelley, Austin Aries, Jack Evans, and Roderick Strong (and now Matt Sydal to replace Shelley). Punk headed the Second City Saints stable.

I can't believe this hasn't received any attention here so far! The 8 guys for the tournament are: Chris Hero Rocky Romero Samoa Joe Tank Roderick Strong Corporal Robinson Eddie Kingston Necro Butcher Should be an awesome tournament, hopefully we get to see Joe vs. Necro II! I'd love to see Romero vs. Hero as well as Strong vs. Necro.