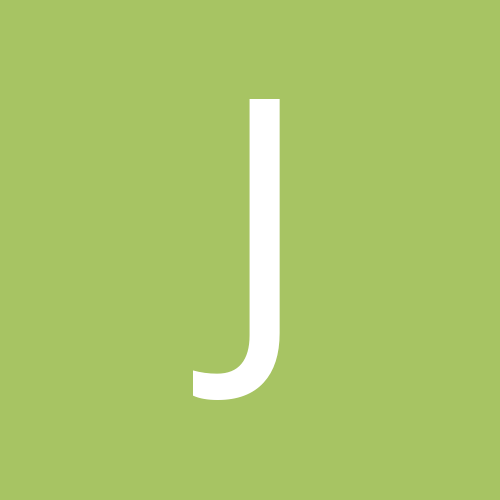 Content count

977

Joined

Last visited
Everything posted by Jorge Gorgeous
I wont be seeing the movie, but this was my first favorite show... I loved it. Get Smart Mel Brooks, yo.

As far as I can tell, nic needs two picks? So here's his other one. If he doesnt need two, disregard this one or edit it or something... DT - Tommie Harris 3x Pro Bowl selection (2005, 2006, 2007) 2x All-Pro selection (2005, 2006) Brian Piccolo Award (2004) Lombardi Award (2003) Ed Block Courage Award (2007) Fucking... cool ass DT.

For nogoodnic DE Jevon Kearse AFC sack leader (1999) AP NFL Defensive R.O.Y. (1999) 2x All-Pro selection (1999-2000) 3x Pro Bowl selection (1999, 2000, 2001) The Freak. Was a brilliant defensive end for a few years.

nogoodnic went to New York unexpectedly, so I'll make some picks for him in about two minutes here... sorry I've been away, my laptop broke.

My bad fellas, he didn't come up in the search... I take Nesta

Jorge Gorgeous replied to Nighthawk's topic in Music

I'm with ya. They're a lot of fun. Know what else is a lot of fun? Girl Talk. I didn't think I'd be able to stomach an entire albums worth of sampling, but this is great. It's free, too, they're pulling a Radiohead. Girl Talk is a he, not a they.

Jorge Gorgeous replied to Brett Favre's topic in Sports

Well, the NBA draft was over first. What are we waiting for?

.... About half of that is normal, and the other half is just fucking OUT there. Tantric sex, though? I must meet this person. This is a sociology class, BTW. Oh, nobody with a 140 IQ has, does, or ever will go to Portland State.

Jorge Gorgeous replied to Damaramu's topic in Sports

You're probably taking in more than 2000-2500 calories. That shit hides places.

Gotta put someone in goal... Oliver Kahn

QB - Dan Fouts RB - Terrell Davis FB WR-Andre Rison WR - TE - LT - Anthony Munoz LG - Larry Allen C - Mike Webster RG - RT - DE DE DT - Warren Sapp DT - OLB - Shawne Merriman OLB - MLB - Ray Lewis CB - Emlen Tunnell CB - S - S -

I care deeply. It shouldn't be an issue for states to decide.

Big Fish - Tim Burton I love this movie. It's whimsical, touching, it's one of those... sort of road movies... type movies. I dont know. Plus it makes me cry.

Meet The Press I was afraid Tim Russert passing away would remind some folks about this show and I'd lose it... luckily, it's still here for me. Let me start by saying that I'm a political junkie, I don't really like debating it on the internet, but I devour the stuff. Meet the Press has been running since 1947, in a couple different formats, but it's always gotten good guests and under Russert it became an institution. I love this stuff.

Ferenc Puskás Prolific goal-scorer. Deadly left foot.

Time to get my QB, I guess. QB Dan Fouts Career Highlights and Awards 6x Pro Bowl selection (1979, 1980, 1981, 1982, 1983, 1985) NFL 1980s All-Decade Team 1982 NEA NFL MVP 2x PFWA NFL MVP (1979, 1982) 1982 NFL Offensive Player of the Year 2x UPI AFL-AFC Player of the Year (1979, 1982) 1979 Pro Bowl MVP San Diego Chargers #14 retired San Diego Chargers Records 254 passing TD's 43,040 passing yards Boosh.

The Graduate I just saw this movie a week ago. I loved it, instantly made my top five. It illustrates the numbness of leaving childhood behind, and Dustin Hoffman is great at taking his character from there to extreme emotional levels with a logical path. It's also hillarious... great comedic direction.

WR Andre "Bad Moon" Rison Career Stats Receptions 743 Receiving Yards 10,205 Touchdowns 84 Career Highlights and Awards 5x Pro Bowl selection (1990, 1991, 1992, 1993, 1997) 4x All-Pro selection (1990, 1991, 1992, 1993)

Really? 20? We're going to be taking QVC segments and public access shows at that point.

Tzar takes Jason Taylor Tzar wants him at linebacker... so... there it is, folks.

Jorge Gorgeous replied to HarleyQuinn's topic in Music

I'm not hating, I'm just saying where I would rank your album list.

Alfredo di Stefano One of the best all-around players to ever lace them up. Extremely fit, and extremely versatile. I can stick him almost anywhere on the field.

My favorite stand-up and a personal hero. Breaks my heart. A fun story about Carlin: When he was a young guy, he went to see Lenny Bruce perform. The show was busted up, and Bruce was arrested for obscenity. The cops were IDing everyone, and Carlin refused to give his ID so he could be tossed into the paddy wagon with Bruce.

Jorge Gorgeous replied to iggymcfly's topic in Video Games

I'll have some cash soon, and I'll get some flex points and pump everyone up three levels. That should help.