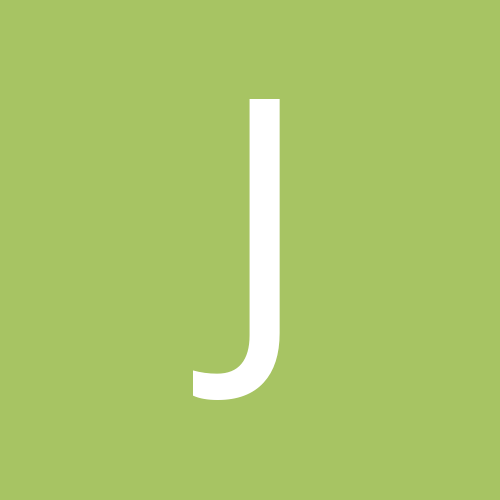 Content count

977

Joined

Last visited
Everything posted by Jorge Gorgeous
Jorge Gorgeous replied to HarleyQuinn's topic in Music

I'd put him last or near last.

Fuck the heck? Portland's been like that for the past seven months! That's what your ass gets for going down to L.A.- you get pussified to NW Weather. Me, I've only lived here a year and a half and I've already earned the right to bitch because I bike 5-7 days a week in it and deal with it better than most natives. But, oh shit! Isn't Chinook Winds or Spirit Mountain kinda sorta nearby? Chinook Winds is by the ocean (and has TWO COUNT EM TWO FLOORS OF HOT GAMING ACTION) and Spirit Mountain has a bombass buffet. EDIT: Looked it up on Google Maps. Looks like those are closer to Salem than Eugene. You dont get to talk to ME about Oregon, young blood!

Jorge Gorgeous replied to TheFranchise's topic in Sports

Johan Cruyff Three time Euro player of the year and voted European player of the century. One the best attacking midfielders of all time, and a central figure in the "total football" movement. Happy to have him.

A lot of movies are too long these days and it's just not comedies. National Treasure: Book of Secrets is two hours long; granted it's a pretty fast-moving two hours but it's still too long. Yeah, it's especially weird with comedies though... since the standard rule for comedy screenplays is no more than 90 pages. Also... Dr. Zhivago is HORRIBLE.

Jorge Gorgeous replied to Man Who Sold The World's topic in General Chat

It is puzzling stuff, but what exactly do you mean by "eat out of our hands"? Do you just mean selective bigotry? One that I've never understood is Polish humor. Why is the joke that they're really stupid? In my experience, they're bright, just obsessed with cleaning. One time my mom told me I had no respect for her because I left a towel on the floor, or that she failed as a parent because I spilled some pepper on the counter and forgot to wipe it up. I mean culture-wise. People hate on Jews, and then have this... "Well not, you Spielberg (or insert one of thousands of Jews with massive cultural/economic/political impact here)! You're one of the good ones!" It's like someone who hates black people listening to NWA.

Comedy Central Presents I wanted stand-up comedy, and I couldn't think of a better series than this. 12 seasons, 196 episodes and 2 specials worth of some of the best stand-up comedy in the country. You've got young up and comers like Nick Thune, underground legends like Eugene Mirman, personal heros like Mike Birbiglia, unfunny assholes like Nick DiPaulo, and a whole bunch of others (Maria Bamford, Nick Swardson, Stella, Brian Posehn, Jim Gaffigan, Kevin Nealon, Aries Spears, on and on and on.) Plus, as a stand-up comedian, it would let me work on my shit while I was waiting to get picked up, because nothing gets me writing like watching stand-up. Also, the special "My First Time" about comedians going up for their first time is fun to watch, and if you can check it out, check it out.

Fucking GREAT pick on Fresh Prince... my pick is coming.

The West Wing Great show. Great writing. Great actors. Gotta go to work now.

Eugene is a college-town. College got out last week. You're fucked. On the other hand, the U.S. Olympic Trials are going to be there soon... but you'll probably be gone. Drive north, west or south. You've got Portland, the ocean and Ashland. Those are places worth seeing. Eugene sucks. Fuck, I hate Eugene. It's always gray and raining and you always need a fucking hoodie. I've been to Eugene 100 times and it's like that every time.

Jorge Gorgeous replied to Man Who Sold The World's topic in General Chat

You're talking out of your ass, here, Milk. You might not like it, but boring? Fuck off with all that. They get babies drunk and operate on their penises, dance with the Torah, have a religious holiday that most closely resembles Haloween... but with booze, have another holiday that celebrates god torturing Egypt... where they drink more booze, have ANOTHER holiday where they celebrate a guerilla warfare victory... no institutionalized booze here, but there is institutionalized gambling... on top of all this, the religion is approachable, debatable, it isn't up on a pillar. Scholars and rabbis and cantors and... fucking anyone are encouraged to read and interprate and discuss, which I suppose is boring if you're an idiot. They build houses out of plants once a year and hang vegetables from the roof, they bind themselves in leather and crazy hats and lean and bow while they pray, not to mention Kabalah and Jewish mysticism, which is fucking crazy, and makes allowances for golems and shit. I'm not a religious Jew, I'm an athiest, and I generally dislike religion but I'll never understand the general texture of anti-semitism in the world. People bitch and bitch about the Jews, then you eat out of our hands.

Jorge Gorgeous replied to Copper Feel's topic in General Chat

Surname: Karmel Recorded as Carmo, Karmo, Carmel, Karmel, and Karmeli, this is a surname of Hebrew origins, although it is not necessarily Jewish. It originates from the the mountain range in Israel which extend to the south of the city of Haifa. It is thought that the deriavtion is from the ancient word 'keremel', which loosely translates as the vineyard of god! Locational surnames are usually 'from' names. That is to say names given to people after they left their original home to move somewhere else. The easiest way to identify a stranger in ancient times, was to call him or sometimes her, by the name of the place from whence they came. Spelling being at best erratic and local dialects very thick, soon lead to the development of 'sounds like' spellings. In this case it is said that the mountain range became a refuge for hermits, although it is most associated with the famous Christian knights known as the Crusaders who had bases there during their many attempts to 'free' the Holy Land from the grip of the Muslims. All were unsuccessful, but it did not stop returning knights from calling their children by biblical names, of which this was one. In addition the name was associated with the Carmelite Order of monks. Whilst monks themselves being celibate, did not adopt the name, secular servants at the monasteries may well have done.

Tzar takes DB - Jack Christiansen 46 Career Picks 5-Time Pro Bowler 6-Time All-Pro Great kick returner... which I hope eases the blow when Tzar comes back and see's that his precious Devin Hester has been purloined.

Nogoodnick selects C- Mel Hein A consensus pick as the greatest center in football, Hein was the first player to have his famous No. 7 retired at Washington State University. An All-American pick following the 1930 season, Hein helped lead the Cougars to an undefeated record that year and into the 1931 Rose Bowl game against Alabama. From Pullman, it was on to the New York Football Giants, where he played for 15 years as a center and a defensive lineman. Hein was an All-NFL Center 1933-1940. He was inducted as a charter member into the National Football League Hall of Fame in Canton, OH, in the summer of 1963. Eight times an All-Pro center, Hein was the NFL's MVP in 1938 - as a center in his eighth year in the league. The Giants' great No. 7 was the center of two NFL Championship teams - in 1934 (NYG 30, Chicago 13) and again in 1938 (NYG 23, Green Bay 17). Hein was a member of five losing teams in the NFL Championship, too - 1933, 1935, 1939, 1941, and 1944.

C - Mike Webster 9x Pro Bowl selection (1978, 1979, 1980, 1981, 1982, 1983, 1984, 1985, 1987) 10x All-Pro selection (1977, 1978, 1979, 1980, 1981, 1982, 1983, 1984, 1985) 4x Super Bowl champion (IX, X, XIII, XIV) NFL 75th Anniversary All-Time Team NFL 1980s All-Decade Team NFL 1970s All-Decade Team Piitsburgh Steelers 75th Anniversary All-Time Team As far as I'm concerned, the greatest center of all-time. He game himself to football to such an extent that there wasn't much left to carry over after he retired. The ten time all-pro ended up living out of his truck late in his life, and ended up suing the NFL for his disabilities. Before that, though, he was a monster. I'm taking the monster.

True Romance - Tony Scott It's violent and sexy with great performances from Walken, Slater, Hopper, Arquette... one of my top five favorite movies, I only let it slip this far because I thought it would still be here... lucky for me it was. The Walken-Hopper "Eggplant" speech is one of my favorite scenes in a movie. Oh yeah, GREAT score by Hans Zimmer. My favorite in a movie. Also, Tarantino wrote it. Plus, Val Kilmer plays Elvis and Gary Oldman plays a white gangster who acts black and says "Titty-balls." Pretty great movie.

The definition of a ball-hawking safety, and one the first, true defensive stars. DB - Emlen Tunnell INT 79 INT yards 1,282 Touchdowns 4 9x Pro Bowl selection (1950, 1951, 1952, 1953, 1954, 1955, 1956, 1957, 1959) 8x All-Pro selection (1949, 1950, 1951, 1952, 1954, 1955, 1956, 1957) 2x NFL champion (1956, 1961) NFL 1950s All-Decade Team

Jorge Gorgeous replied to Man Who Sold The World's topic in General Chat

Sounds like you hate some dude who IS a Jew, and not that you hate Jews. Still, fuck you, you brain-dead prick. Your band sucks. I didn't say I hated Jews. I said I hated Jewish businessmen. There's a difference. Every one I've encountered fits into the stereotype. That's just one example. So yes, I'm brain dead because I see a group of people that genuinely fit a negative stereotype. Cool. Next? Yeah, whatever, assfuck. You hate this one dude, and maybe another dude, and you hate Jewish businessmen? Fuck you.

Guess my all-time favorite Beatles song, Slovak.

I've got a list of about 8 or 9 guys I'd be happy with. There's just been.... so many great quarterbacks, I know it's an important position, but you can get value late in the draft.

Jorge Gorgeous replied to Man Who Sold The World's topic in General Chat

Sounds like you hate some dude who IS a Jew, and not that you hate Jews. Still, fuck you, you brain-dead prick. Your band sucks.

That guy is a goddamned riot. Have you read Kitchen Confidential? Oh yeah, I've read all of his non-fiction. Bigfoot.

It changes every so often... Girl... or I've Just Seen a Face right now.

The Empire Strikes Back This is my second favorite Star Wars movie... the dark one... great characters and a good story. ...And I thought they smelled bad, on the outside.

Jorge Gorgeous replied to Man Who Sold The World's topic in General Chat

In a broad way, the Mormon religion annoys me... sort of... but all the Mormons I've known have been great people.