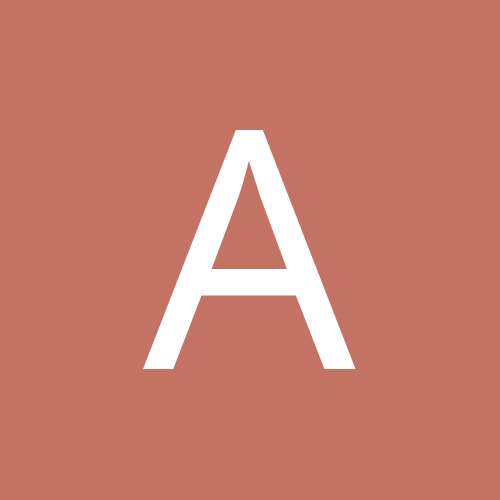 admin
Super Administrators
Content count

485

Joined

Last visited
Everything posted by admin
I believe I have found the source to some of the problems in the past 24 hours. Yes, I know the site was probably giving some errors about not connecting and some other mess. No need to report them, hopefully by tomorrow I will have it running smoothly.

working on a cross browser solution and if the pennies don't start adding up, it won't be worth it. I think the most we have made in a day is $0.37 and like 50 clicks. this does not mean to click the ads to help out more! I am hoping Yahoo will accept my application soon, and they should preform better.

How is it now? I removed the lock table size...

I wouldn't worry too much about Mics and such spending any money. Some which come with your computer are ok and will work. I would test it out before you spend any money on a new one... Simple way to test it out, is the below (assuming you are running WindowsXP home or Professional. Click START > RUN > type in "sndrec32" and hit "OK" This is Windows sound recorder, which i originally remember in Windows 95. Simply hit the record button (provided you think you have a mic already) and try talking, far from the mike, close, etc to find what works best, then hit play to listen to your self. The most common problem is clicks and wisp's which I have found a simple paper towel draped in front of your Mic works pretty well. Topics, time can only tell what it will be on and in the past Dangerous A had no problem getting topics as he had numerous people recommend things they would like to hear about. I like listening to really anyone, provided they prove their points well and such. What a turn is off is someone which simple says things without proof, or anything to back it up (complainers without a spine). Even though I may not agree with a certain political or religious figure, if they make valid and well supported points, I still enjoy listening. Now religious and political issues, will probably not be topics of choice on the show for obvious reasons, but who knows.

I don't think there are too many categories, it does leave some room to be filled in by writers and also allows us to expand in the number of articles and not be so cluttered. I.E Weekly DVD reviews and releases would swap out maybe an article about music, which was 2 weeks ago, but still a very good article. The gravel pit is a place for anything which doesn't fit a category…  or just the writers writing about whatever they want no real form, rhyme or reason.

So I am taking that most everyones problems are only Internet Explorer based? I think its the table i created around the ad so that it doesn't make the page jump when it appears. If so I will remove it maybe sometime today and we will see.

I am testing out a new little feature which seems pretty cool. basically all of you that are either writers or have your own websites can use the following tool, to make your website display articles from TSM! http://thesmartmarks.com/artman/exec/syndicate.cgi By Clicking the above link, you can create the code to add to your website to post the latest articles on your website. Comments? Questions? Let me know.

.RAR files are WinRAR files, which you can get the program below: http://www.rarlab.com/download.htm Its a compressed/Zip type file. not a media file, however there may be a media file inside of it....

Ok, new page now has a rating system on all articles and tracks publicly how many times the article has been viewed. Also, all the writers who have signed up so far, have been moved to "TSM Writers" group on the forums and you all should see a new section in "Forums Stuff" dedicated to you guys so you can all discuss amongst yourselves what you are planning on writing and such. In there, provided all the writers agree with it, I would like to post the writers staff list with contact info and such. If you can't see the folder or if you are having any other issues, let me know. From now on I will be posting info in there. This topic will remain for more public feedback. Thanks everyone's support!

I am still trying out many companies for advertising as a way to help support the sites cost. The default skin is the only one, I believe with ads. For now that's a solution. I may be able to create a DIV and set a static size to prevent that.

I agree to folder specific mods as well. Its makes more sense, as everyone specializes in certain things. I may be a good technology forum mod, but that doesn't mean I can pop in the WWE folder and be mod. Oh, what kaos that would create...

Ah, the admin side or backend of the site... simply remove the word beta from the link i sent you all before. Example... BEFORE: http://beta.thesmarmarks.com/admin/login/etc/ AFTER: http://thesmarmarks.com/admin/login/etc/

I fixed the link on the first post in this topic. The actual site is just thesmartmarks.com now or the link @ the top of the forums

Thats fixed. Sorry, either I acidently deleted the PM over the new year on my dialup out of town or it did drop. I will contact you via PM about how to login and such.

The site has launched, its looking ok, we just need to get a designer behind it now. We got a lot of writers and I hope that side of things work out. There are still a few of you which I need to setup in the system, but besides that, everyone else with an account is ready to write. *Still accepting applications, as I don't think we can have too many writers.

This is the site feedback folder...

It should be my decision; however, as I do not spend as much time on the forums and read all the threads, being several thousand a day, that's why we have moderators and other admins. Yes, I may hear about it and have a little final say. What's in April? PBP?

Maybe creating a sub folder of WWE called "Quality" or something fancy, which has requirements such as intelligence, knowledge on the topic and like a 100 or 200+ word reply to post, none of this.... "You suck, This guy rocks and could kill anyone..." type stuff. Obviously it would also be HEAVILY mod'd and if it doesn't fit, the topic will be moved back to WWE or trashed.

Lol, the skins were for the new year, but I never turned them on. Mods or admins can vouch for that, since they can see hidden skins.

PM me your IP or ISP from class, if its verizon or through your school. Also, what browsers do you use @ school.?

The site record was 300+ something i think, however forum upgrades and small glitches have reset that. West Coast admins...? You could always drop me an e-mail @

[email protected]

Yes, sorry I am back in town after the New Year and back working on possibilities and such. I am still gathering the web designers out there, if anyone else can design for the new site. If no one has any objections, I say we consider it launched, change the old site to the new, and old topics and articles will be moved over mainly all into the wrestling category. Overtime, the sites design and look will change as it builds momentum, but I figured since it's meant for reading and such the current sites look and navigation should be sufficient, besides a logo up top. Agree? or Disagree? The old sites categories will merge into the new sites categories as listed below. *adjustments may still be made News, TV Reports, Commentaries, Tape Reviews all will go into Wrestling on the new site... Pop Culture Will all will be dumped into Entertainment, or possibly movies? CrossFace will be dumped into wrestling and some articles may be dumped into sports or their appropriate category.

Also added some new skins, which I meant to add on New Years... Been really busy and out of town since the new year, just got back this monday.