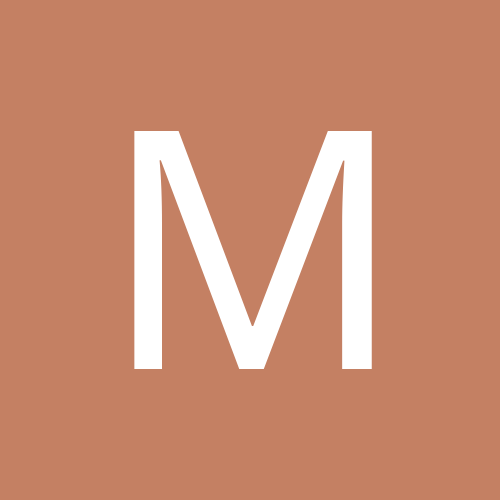 Content count

19859

Joined

Last visited
Everything posted by MarvinisaLunatic
NuclearTBD selects Joey Devine, RP He's either the closer for the A's or he's a top notch MR til he is.

MarvinisaLunatic replied to Cheech Tremendous's topic in Current Events

Palin, Jindal and other GOP governors may refuse stimulus money Unfortunately they have nothing to worry about. :angry: This is going to start a cycle of dependency on the federal government by the states because its easier to take the money from the federal government than it is to balance a budget on their own. Though the loophole that was inserted in the bill means that even if the Governors decline it the states can still push it through anyway (a crock of BS).

i guess tomorrow for pj to make his pick ugh. we're well ahead of our pace last year as on the 18th we had only gotten to the end of the 6th round and here we're in the start of the 10th.

I envisioned that as the bear being the car with her and the guy and I cant stop laughing.

MarvinisaLunatic replied to Cheech Tremendous's topic in Literature

it can also do newspapers and magazines *crickets chirping* The only problem I have with it is that its only backed by Amazon. There are other e-readers available at around the same price point that have more support but they dont have the same features..

Is that actually true? Oh, man. That might be the worst idea I've ever heard. sadly true

Is it bad enough they're doing a live action/CGI Yogi Bear movie?

MarvinisaLunatic replied to a topic in Sports

No Sunday games scheduled this year? 76-86 is my official prediction, 4th place, better than the Blue Jays at least. If they manage to finish better than that I will be ecstatic.

NuclearTBD takes back.. Manny Parra, SP real tough decision as I have about 5 guys I kinda want to take, but at least I pick again soon enough that I should get one more of them.

MarvinisaLunatic replied to YourKock'sReallyGreat's topic in General Chat

I won a 7 day unlimited park pass to Universal Orlando off the Super Bowl Commercial, and have now planned my vacation this August to be to Orlando for a week for that and Im going to drive up to Tampa to see the Os play the Rays. Im now trying to win some tickets to Disney as well..

MarvinisaLunatic replied to brokentusk16's topic in Technology

1 - Not BR all players have ethernet ports. The majority of them that do have ethernet are profile 2.0 which means the ethernet port is mandatory for BD-Live features as well as upgrades and other features. I think most players allow upgrading via a burned DVD disc but this takes a while. I would definitely get a model with an ethernet port on it for futureproofing yourself. I havent really been blown away by any of the BD Live content yet BUT its almost brand new and will get better. 2 - The quality of the Blu Ray player upscaling is going to be about as good as a mid priced stand alone DVD upscaling player. Mine does a noticeably better job than my older upscaling DVD player. (I chalk it up to my older player not being that great even though I paid almost $200 for it a couple years ago). 3 - Depends on the manufacturer of the player and the disc itself. I have a Sony and Ive probably rented 20 movies already and there are some movies that take longer to load than others, and regular DVDs load like normal. I think the longest wait Ive had was maybe a minute or so but the disc had a neat loading animation screen so it wasn't that bad The longer load times are usually the discs that use java aps more in the special features. Firmware can be updated to speed the process up some, but its still going to be slower than DVD unless you get a PS3 for your blu ray player which is much faster than regular stand alone players due to the CPU used in it.

the two security guys make that pic

Next week.. "MVP with the Drive Thru!"

I lost all my hair shortly after I turned 18. Shave your head, just dont use nair.

"Do not draft me under any circumstances." - Brad Ausmus, Sporting News - February 16, 2009 Poor guy.

MarvinisaLunatic replied to Cheech Tremendous's topic in Music

Liberty Media, 48% shareholder of Directv and operator of QVC and Starz. I cant wait for QVC Radio on XM.

MarvinisaLunatic replied to Mik's topic in Sports

I like how he was young and stupid back in 2003 when he was 26 trying to make it sound like he was 19 or 20. Im willing to bet he was doing roids all the way back when he was playing with Seattle.

Ive only got 1 or maybe 2 open keeper slots for next year barring a catastrophe so I really am not picking players for performance in 2010 and beyond, other than maybe a pitcher later. Im probably not gonna keep Duchsherer and Nathan I could keep but even though hes a top 3 closer and his stats have been consistant for the last few years, you never know with closers. I can't forsee not keeping Tex/Braun/McCann though. I could keep Gonzalez with a 3rd round pick but if Tex keeps his numbers up and I have someone else lower that I could replace him with then I might do that, but Im still quite happy about having 2 top tier 1B.

I got a kick out of Marge buying Mr. Sparkle and Tomacco juice.

MarvinisaLunatic replied to a topic in Sports

Chris McCalister is no longer a Baltimore Raven He was a really great CB but it was more his attitude towards Harbaugh than his injury that cost him last season and his job in baltimore..

An evil plan designed by HHH from the start to off the McMahons one by one so he can take control of the company! The only person that would be left to punt is Shane's wife. Maybe Orton can trick them into holding a fake McMahon family reunion next week on RAW with Ed and Jim showing up, as well as Linda and Shane's Wife..so he can punt them all for good measure just to be sure.

Yeah, I mean, all that has to happen now for HHH to be in charge is for Linda to be out of the picture...he should be happy that Orton did him a favor here.

HHH is violently convulsing!

king - no one man can fight 3 people ohhh really now?

Orton's sleeping on the job!