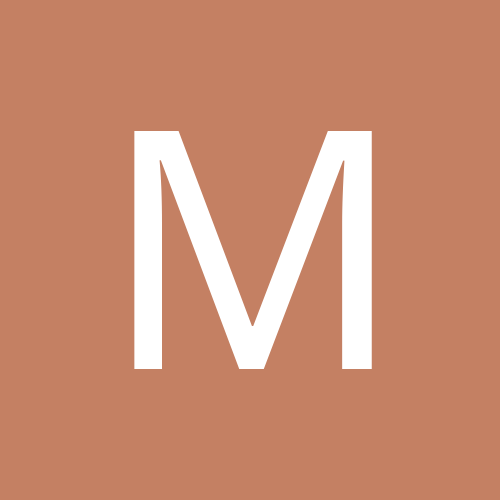 Content count

19859

Joined

Last visited
Everything posted by MarvinisaLunatic
The first since WCW GAB '00. Yeah, and I actually have a shot at going. Im close driving wise to Philadelphia, Baltimore, Washington, Norfolk, and Richmond (a stretch..) but they rarely do PPVs from any of those cities. I was actually thinking about trying to get up to Hershey Park for Unforgiven (and do the park on a slow weekend in Sept!) but Baltimore is much closer. Sucks that the Ravens are in Cincy that weekend..

MarvinisaLunatic replied to Just call me Dan's topic in The WWE Folder

Jericho HBK Kane Nash Kane Goldberg HHH

MarvinisaLunatic replied to a topic in Sports

This is all a part of NASCAR trying to keep its good clean family image up and trying to sever ties to the old NASCAR (pre 1995 or so) where fights were common in the pits.

For the keeper league, it looks like they are close to adding the live draft feature so Im optimistic that we will be able to do a live draft. It might be cutting it a bit close to the start of the season, but that might be a good thing considering potential injuries in the upcoming preseason games.

TSM is almost as addicting as Total Fark.. *returns back to totalfark to get the articles posted in the last 5 minutes*

October 19, 2003: No Mercy (SmackDown!) 1st Mariner Arena, Baltimore, Maryland Hmm. A PPV in Baltimore! Yay!

Is he gonna be Doink on RAW? *Can just imagine Doink costing Jericho the hair vs hair match tonight*

I got Drew Bledsoe in the 4th round (Pick #61 overall) in one league I was in. Theres no reason to pick a QB rounds 1-3 when there is no depth at RB in most leagues. Take a RB in the first round, WR or RB in the 2nd and a WR in the 3rd round, and then go after a QB since there should still be some good QBs available (if you feel like gambling, Kurt Warner is going deep in drafts and Matt Hasselbeck, who everyone is raving about, lasted til the 6th round in the same league Im in).

The most obvious solution. HHH *tears* his other quad in the Elimination Chamber and makes yet another miraculous recovery to come back and wrestle (insert top heel on either show with belt) at WM XX. HHH: Well-uh, it worked last time-uh. Maybe we can do it again-uh, except this time avoid the actual painful injury part-uh.

I was reading some news and it looks like the pipeline problem could be around for a month or more depending on how long it takes to get the spilled gas cleaned up and the actual pipe fixed. You might see gas prices go up to $3 or 4 a gallon as well, since they are trying to raise prices to slow demand down, which isn't working apparently at just under $2 a gallon. Now you know what it was like in the 70's during the energy crisis. You also now know why there's such a big fuss over oil in Iraq.

MarvinisaLunatic replied to MarvinisaLunatic's topic in Video Games

TRU also has Lord of the Rings Two Towers for $14.99 if you put $5 down this week. It would mean that when it comes out in 2 weeks you'd only have to put up $9.99+ tax.

Breaking News: Vick may have ligament damage that would require surgery and would knock him out for the entire year, although they won't be sure either way for at least a week until they can run an MRI.

Damn, if I had been in as much trouble as he had by the age of 18, I think my parents would have just let me rot in jail with the homeless guy.

Id be interested to see if it even makes $5 million over the next week. Apparently all of the people who wanted to see it ran out to see it, and the 2 people I talked to who had seen it, said it sucked.

Well, before he got injured, the Ravens defense was eating him for lunch. 0-4 w/ 1 Int. So that makes me feel good. Don't like to see players get hurt though.

MarvinisaLunatic posted a topic in Sports

Jeff Weaver Description For sale is Yankees starting pitcher Jeff Weaver. Pitcher is in fair-to-good condition; hardly used. Shows minor wear. Hair freshly feathered. Acquired by mistake in an attempt to keep him from wearing red socks. Must sell ASAP. Will take best offer from qualified bidder. Talent not included (missing talent might be located in Detroit; buyer's responsibility to procure; no guarantees) (NOTE: will sell only to the Boston, USA, region. See: solditems.ebay.com/mendoza.ramiro.html) Extra gold chains added upon buyer's request. Accepted forms of payment (winning bidder's choice): Option 1—U.S.($) currency, via PayPal only Option 2—One new white turtleneck (XXL) and one bag of batting practice balls. Current bid: US $1,059.99

Rod Gardner won't be the go to reciever for the Redskins if Coles steps up and is the #1. Gardner was basically the only WR that was doing anything last year for the Skins.

MarvinisaLunatic replied to MarvinisaLunatic's topic in Video Games

People are saying that if you don't like the games, you can buy any 2 games and then return them and get a $100 gift card (if you got 2 $50 games) so you can buy whatever 2 games you want to buy. and it still basically equates to being buy 1 get 1 free.

Be on the lookout for this stuff on the 2nd run with WCW section Flair has a "heart attack" Flair gets sent to the nut hospital Flair gets his hair shaved Father vs Son crap.. and if we're real nice they might throw in matches too. They gotta at least have the first Flair Hogan match..

August 16, 2003 Hmm. It might not be a good idea for me to go to sleep tonight. *gets a bright idea* gotta go...

MarvinisaLunatic replied to rising up out of the back seat-nuh's topic in Video Games

Blah blah blah. I'm pretty much convinced that Nintendo will be the first company to launch their new console in 2005. The thing is gonna make a surprise appearance at next years E3 and blow the pants off of everyone. The Mature Zelda game supposedly for the Gamecube (before they did the cel shaded Wind Waker) will be the launch game for it. There were hints about the this about a week ago in a similar report although I can't find it at this moment. Im personally not worried at all about Nintendo. Theres still plenty of games coming out for the rest of this year that are awesome and except for SC2, they are all exclusives.

Eh, consider how anemic the Ravens offense could end up being. If Redman starts off slow, teams are going to focus their attention more on Lewis.

Comcast Cable sucks. For starters I can't get Cable where I live. And while I technically live "out in the middle of nowhere", about 3 years ago they ran cable up to the street that I live on. Now, I guess that because the only other people that live on my street are an old couple with a chicken farm and about 40 cows. But how hard would it be for them to run about 2500 feet of cable to me? I'd be willing to pay for Cable and Internet, b ut no they won't do it. So I get really pissed when I hear that they are losing customers to satellite, because Im sure that most of the people who get Satellite do it because they can't get cable. I also hate Comcast for buying the minor league baseball team I live 5 minutes from and jacking up the prices. 7 bucks for GA ticket to a low A Ball team (Delmarva Shorebirds) is rediculous. So I still have a Big C Band Dish. Im sorry, but I'd rather pay $250 a YEAR for just about all the channels you can get as opposed to pay $500+ on DirecTV for half of what I currently get now (as in Wild Feeds of shows like Smackdown, 24, etc.) plus West feeds (3 hours behind) of most of the channels (like Spike TV, USA, Discovery Channel, etc.). And if I wanted to, I could hack the damn dish box like people do with Directv, because no one cares if people hack the C-Band boxes. There might be at most 2 million residential people who have C-Band dishes. And C-Band will never go away because its how most shows are fed to local stations (IE Smackdown to UPN and 24 to Fox Affiliates) and how most networks are fed to the Cable companies themselves. And yeah, if Comcast ever called and asked if I would want Cable I'd sign up in a heartbeat, but the chances of that happening are slim to none. I've called 2 times this year already (I once saw an ad that said they were servicing new areas..but not here). The main reason I want it is for the cable internet anyway (I could probably still keep the big dish hooked up..). My only other option besides slow ass 21k dialup for internet around here is Directv's broadband thing which is either $70 or $99 a month depending on whether you get 1 way (cheaper, but still requires the slow phone line) or 2 way (expensive, but they still put a cap on the ammount of surfing you can do and its not that fast anyway)

MarvinisaLunatic replied to Red Hot Thumbtack In The Eye's topic in The WWE Folder

If he sued Keller, couldn't Keller couter with libel or something based on that letter? Theres no way any legal action takes place...er, well this is America so it probably will but it shouldn't.