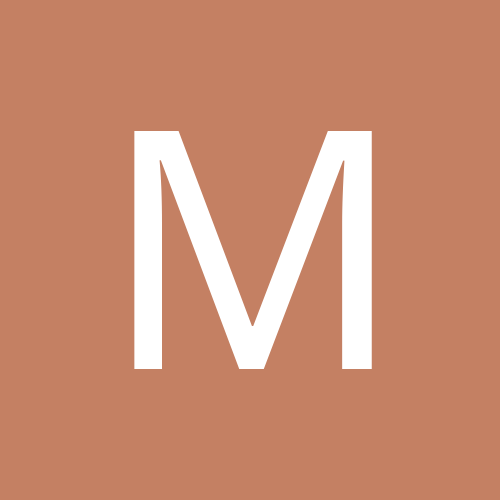 Content count

19859

Joined

Last visited
Everything posted by MarvinisaLunatic
Interesting article Read the rest of the article for the specific technical stuff. I take it that the lightbulbs might not be adopted en mass for several years, but Wi Fi networks are and most people are buying the cheap versions which could be rendered useless by the lightbulbs.

Coles for Jamal Lewis straight up was accepted and Im allready hearing crap about the trade being unfair. As far as I can tell, Coles will have a better year than 2 of his WR (Streets and Terrell) and he's still got Ahman Green as a starter and Moe Williams/Tyrone Wheatley.

the main fear with nuclear powerplants is a radioactive meltdown, not a massive blackout.

I find it funny that parts of Canada are blacked out as well.

Man, it would piss me off to have to walk home in that crowd.

They say it isn't terrorism, but now the terrorists know that if you knock out one major power station in the northeast, you can blackout the whole region. Hmm.

No problem here in Maryland. I do live relatively near Baltimore/Washington DC/Philladelphia though. Eh..Newslfashes gone mad on Totalfark..

MarvinisaLunatic replied to NoCalMike's topic in Sports

MarvinisaLunatic replied to Zorin Industries's topic in Current Events

I know its not really the same thing, but Im sorta reminded of the movie Disturbing Behavior.

Rosie could be the Heel F.U.C.K. - Fed Up Cloud Killer (IE Hurricanes are clouds)

From PGC Sounds uh..spiffy Opening Movie (18.5 mb)

No worries. I want the guy as World Champ. He will get there though. He's pretty much of the WWE breed, so he'll get it sooner or later. After being squashed by Triple H once or thrice. Not if he stays on Smackdown.

I've said it before.. Rosie + Rikishi = A.S.S. = Amazing Super Samoans.

MarvinisaLunatic replied to MarvinisaLunatic's topic in The WWE Folder

The World's Greatest Tag Team vs Kidman & Mysterio for the WWE Smackdown Tag Titles -TWGTT is now referred to as the Self Proclaimed/Professed Worlds Greatest Tag Team. Longest Tag Team Name EVER. Anyway, this match was easily the match of the night, and it gets the commercial break in the middle treatment. They didn't say anything about a rematch at Summerslam, but at this point unless Benjamin/Haas don't defend the tag belts, I can't see them not having another rematch. Billy Gunn vs Danny Basham Very short match, not very good. The beatdown at the end was probably longer than the match itself. Interesting to see Shaniqua powerbomb Nidia for what its worth. Bradshaw has a picture of Shelton Benjamin with ink scribbled on for hair saying that he's really Shaniqua, and "Think about it, you never see Bruce Wayne and Superman together" The Undertaker vs The Big Show I didn't find this match to be that bad, although again the finish (countout) makes me feel as though the match really didn't need the time it was given. Tajiri vs Rhyno Eddie Guerrero and Benoit come out to do commentary and Benoit tries to be friends with Eddie. I actually had trouble making out what Eddie and Benoit were saying during the match, but it was short enough that it didn't really matter. After the match, Benoit wanted a ride, and when he got in the truck he started hopping up and down and then Eddie got pissed and got out and left Benoit in the truck. I think it was here, backstage where Steph and Albert have a little heart to heart, and Albert rubs Stephs hand on his chest while saying something about "Her liking it rough and him being rough" or something. I wasn't paying too much attention. John Cena vs Zach Gowen I didnt really like Cena's Rap...Cena's got a new shirt too (I think,a white shirt with his word life hand symbol with blue material around the neck and arm sleves). The match pretty much blew. After the commercial break, Cole has breaking news, which is Matt Hardy (In his spiffy new purple shirt) beating up OLM during the break. The Spanky/Funaki/Chocolate Syrup/Vince segment was funny. Spanky vs THE REAL Brock Lesnar Blade job wasn't as impressive as it was made out to be but it was still messy enough to let Brock smear blood on himself. Stephanie McMahon vs Albert Stupid for a ME. Albert did the splash on her to win, after Taker tried to interfere and then Big Show came out. Yippee! There were actually a few good signs: Cena=Piss Break Here Comes the Pain in the Ass

MarvinisaLunatic replied to The Ghost of bps21's topic in Video Games

Hmm..well if this happens, all the Gamecube will have next year is All Star Baseball, although I got ASB2004 and probably wont buy a new game next year (similarly why Im not getting Madden 2004..)

I have never been a member of a clique... *memory flashback* Oh wait, there was that brief, ill fated dial-up warriors thing last year, but it never really even made it to official board clique status so it doesn't count.

MarvinisaLunatic replied to Bored's topic in Sports

Just imagine how bad its gonna be for the next 2 years. Every Homer he hits will be covered extensively. Suposedly, on his current HR/YR pace, he should hit #756 (provided he plays and doesn't get hurt) in July/August of 2005.

MarvinisaLunatic replied to The Czech Republic's topic in The WWE Folder

2 Rings, 60 Guys 2 Winners! I doubt theres 60 people who wouldn't be involved in other matches. They'd have to throw in guys like Doink, The Conquistadors, Sgt. Slaughter, etc.

I dont get why Jericho isn't doing the Commerical. YJ is close to Y2J. That being said, I have no idea who it is. Although I get a wierd feeling every time I hear HHH say "Feel the STING-uh"

I only have 2 1000 yard recievers (last years stats anyway) in Price and Coles. Kennison had 906 yards but only 2 TDs, Jackson had 877 and 4 TDs and Boston had 512 and 1 TD in limited action. Theres only 1 team in position to trade a RB for a WR (has Ahman Green, Jamal Lewis, Moe Williams and Tyrone Wheatley at RB, and Issac Bruce, Tai Streets and David Terrell at WR). I wonder if I can get Jamal Lewis for either Jackson or Coles..?

My Draft from another league earlier today: 4th Pick overall (out of 16 teams) 1 LaDainian Tomlinson (RB-SD) 2 David Boston (WR-SD) 3 Peerless Price (WR-ATL) 4 Drew Bledsoe (QB-BUF) 5 Laveranues Coles (WR-WAS) 6 Darrell Jackson (WR-SEA) 7 Mike Vanderjagt (K-IND) 8 Baltimore Defense 9 Zach Crockett (RB-OAK) 10 Jake Plummer (QB-DEN) 11 Matt Stover (K-BAL) 12 Kyle Brady (TE-JAX) 13 Julius Peppers (DL-CAR) 14 Eddie Kennison (WR-KC) 15 Lance Schulters (DB-MIA) Aside from the fact that I only have 1 RB (although hes a top 3 RB) and Zach Crockett will score TDs and be a passable bye week starter, I feel my team is good.

Uh..huh. "When its game time, its pain time!"

Man, I understand how a lot of the people on this board like horror movies, but you have to be realists. It wont make more than $10 million and it wont be higher than 3rd. Also, for someone who wanted it Top 5 Box Office Bombs 5. "Heaven's Gate" (1980, United Artists) Budget: $44 million U.S. Box Office: $3 million Turkey Trivia: The film's original budget of $11.5 million ballooned as the out-of-control and unsupervised Cimino shot and reshot. The egomaniacal auteur, whose contract stipulated that the film be no longer than three hours, ended up shooting 1.5 million feet of film, enough for several feature-length movies. The original cut, which debuted in New York, clocked in at nearly four hours and was eviscerated by critics. 4. "The Postman" (1997, Warner Bros.) Budget: $80 million to $100 million U.S. Box Office: $17.6 million Turkey Trivia: In addition to putting three of his kids in the three-hour-plus movie, Costner took a page from Bruce Willis' handbook and showed off his vocal skills (or lack thereof) by dueting with Amy Grant on Lovin' Spoonful's "You Didn't Have To Be So Nice" over the closing credits. We're guessing the six people who actually sat through the credits weren't impressed. 3. "Town & Country" (2001, New Line) Budget: $85 million to $90 million U.S. Box Office: $6.7 million Turkey Trivia: If the words "middle-aged sex comedy" weren't enough to scare off audiences, then the long-term bad buzz probably was. Three years in the making, "Town" went into production without a script, a surefire recipe for disaster. Soon, its original $40 million budget was spiraling as the flick went through rewrite after rewrite, with Chelsom reportedly shooting a Cimino-worthy 1.3 million feet of film. The studio, which had bumped the film's release date a whopping 13 times, made a last-ditch attempt to reach its target market — women over 25 — by running a rare profanity-filled "red band" trailer before R-rated movies. It didn't work. 2. "Cutthroat Island" (1995, MGM/Carolco) Budget: $100 million-plus U.S. Box Office: $9.9 million Turkey Trivia: Michael Douglas was originally tapped to play the male lead, but jumped ship after Davis' role was bulked up by hubby Harlin. Keanu Reeves, Liam Neeson, Jeff Bridges, Ralph Fiennes, Charlie Sheen and Michael Keaton all reportedly turned down the role before Modine signed on. Among the little extras that helped push the original $65 million budget past the $100 million mark: Harlin commissioned — at a million bucks each — working replicas of battle-ready 17th-century ships. 1. "The Adventures of Pluto Nash" (2002, Warner Bros.) Budget: $90 million to $100 million U.S. Box Office: $4.4 million Turkey Trivia: "Nash," which had been in development since 1980, sat on the shelf for two years before crash-landing in theaters. Murphy refused to promote it, though we can hardly blame him. What could he say about a movie whose trailer begins, "Somewhere between Earth and Uranus, you'll find Pluto Nash"?

Why couldn't they bring him back as Chris Champagne Kanyon - CCK? That was probably the coolest gimmick he's had, especially when he dressed up as DDP and carried DDP's book around and stuff.