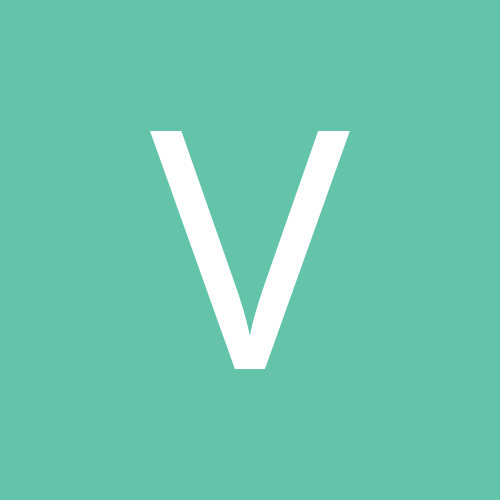 Content count

3560

Joined

Last visited
Everything posted by Vampiro69
They have been saying that about her for about 5 years now.

The Flatwoods Monster This would be a hell of a sight to have witnessed.

These stories are great to read. Keep posting them!

How do you know of all these stories? Some of these are quite interesting to read especially The Dyatlov Pass Incident.

Recently picked up the following: To America by Stephen Ambrose Fire & Ice by Michael Adams (deals with the differences between American & Canadian culture) The Book of Fate by Brad Meltzer The Book of Lies by Brad Meltzer American Lion by Jon Meacham

Vampiro69 replied to Smartly Pretty's topic in Literature

For a section of U.S History that I teach, I have the students read Stephen Ambrose's Undaunted Courage: Meriwether Lewis, Thomas Jefferson and the Opening of the American West.

September 9th 1754 - William Bligh, British naval officer (d. 1817) 1828 - Leo Tolstoy, Russian novelist (d. 1910) 1887 - Alf Landon, American politician (d. 1987) 1899 - Neil Hamilton, American actor (d. 1984) 1919 - Jimmy "the Greek" Snyder, American bookmaker and sports commentator (d. 1996) 1941 - Otis Redding, American singer and songwriter (d. 1967) 1949 - Joe Theismann, American football player and commentator 1951 - Tom Wopat, American actor and singer 1954 - Jeffrey Combs, American actor 1957 - Pierre-Laurent Aimard, French pianist 1960 - Hugh Grant, English actor 1960 - Bob Stoops, American football coach 1965 - Dan Majerle, American basketball player 1965 - Constance Marie, American actress 1966 - Adam Sandler, American actor and comedian 1967 - B. J. Armstrong, American basketball player 1969 - Rachel Hunter, New Zealand model and actress 1972 - Mike Hampton, American baseball player 1972 - Félix Rodríguez, Dominican baseball player 1972 - Goran Višnjić, Croatian actor 1978 - Shane Battier, American basketball player 1980 - Michelle Williams, American actress 1985 - J.R. Smith, American basketball player 1986 - Luc Richard Mbah a Moute, Cameroonian basketball player Other Tolstoy and Captain Bligh it isn't to impressive.

This the best news I have heard all day.

Thanks for the help on this! I am glad to finally be able to read the issues of Gotham Central that I missed.

Vampiro69 replied to a topic in Sports

If Boldin is truly going to be gone from the Cardinals, for some bizarre reason I could see him end up with the Cardinals. I could see him being the underneath reciever, Breaston being the deep ball and Fitzgerald doing what he does. I liked whoever did the mock draft had the Cardinals take Lauriniatus. I think he could be a steal for them. I hadn't heard about Knowshawn Moreno's stock rising to reach the first 1/3 of the draft. I had heard that he was a late 1st rounder a couple of weeks ago.

That was a so so interview until the end. I thought that Flair showed himself to be quite humble when he said that he wishes he could have gave back more to the business.

Sorry to bother you again but some of these downloads are rar files and I can't get them to open using Cdisplay. What should I be doing?

Vampiro69 replied to Cheech Tremendous's topic in Literature

I was reading an old issue of Wizard and it mentioned a crossover that I would have loved reading called Archie meets the Punisher. Is there any chance that you have that issue?

Cold Beer and Colder Women: A True Story

Jimmy James was a nice guy but you definitely didn't want to get on his bad side.

Has anyone had trouble with 411mania.com not working on their computers? I haven't been able to access their site for about 5 days now.

Turk: "I have been called the black Wayne Brady" killed me.

Vampiro69 replied to EVIL~! alkeiper's topic in Sports

LINEUP C: Johnny Bench 1B: Stan Musial 2B: Joe Morgan SS: Ernie Banks 3B: George Brett LF: Willie Mays CF: Ken Griffey Jr. RF: Hank Aaron DH: Frank Robinson BENCH C: Yogi Berra C: Ivan Rodriguez IF: Paul Molitor IF: Alex Rodriguez IF: Cal Ripken Jr. OF: Andre Dawson OF: Robin Yount UT: Pete Rose STAFF SP: Bob Gibson SP: Greg Maddux SP: Sandy Koufax SP: Randy Johnson SP: Pedro Martinez CL: Dennis Eckersley RP: Goose Gossage RP: Rollie Fingers RP: Bruce Sutter RP: Marino Rivera RP: Billy Wagner P: Nolan Ryan P: Bob Feller

1. Abyss vs. "The Blueprint' Matt Morgan 2. "Maple Leaf Muscle" Petey Williams vs. "Big Poppa Pump" Scott Steiner 3. TNA Knockouts Title: ODB vs. Awesome Kong© 4. TNA Legends Title(?): Booker T© vs. Shane Sewell 5. TNA X Division Title: Eric Young vs. Alex Shelley© 6. TNA WORLD TAG TEAM CHAMPIONSHIP MATCH "Black Machismo" Jay Lethal & Consequences Creed vs. Beer Money, Inc. © BONUS (1pt): Who will be pinned? Creed 7. MAIN EVENT FOR THE TNA WORLD HEAVYWEIGHT CHAMPIONSHIP Brother Ray vs. Brother Devon vs. Kurt Angle vs. Sting© BONUS (1pt): Who will be pinned? Brother Ray ADDITIONAL BONUS (1pt): If Samoa Joe appears, who will he attack? Nash

Vampiro69 replied to a topic in Sports

Obama has picked the Steelers to win.

Basketball Tom Chambers Shawn Kemp (for awhile, he was simply awesome) Kevin Johnson Football Steve Atwater Karl Mecklenberg Aeneas Williams (I want him in the HOF so bad, but I fear it will never happen) Baseball Don Mattingly Tommy John Dale Murphy

I forgot about Koufax's performance in 1965. I just remember watching game 7 in 1991 with him going 10 innings while dealing with the flu and got the 1-0.

Jack Morris. I would love to see him in the HOF but I don't think it will happen. Black Jack had the most wins of any pitcher in the 90's, pitched the 2nd greatest WS game ever behind Don Larsen's perfect game. Granted he had a somewhat high ERA for a possible HOF pitcher but he also was willing to have a slight change in his ERA because he was willing to save some wear and tear on his bullpen.