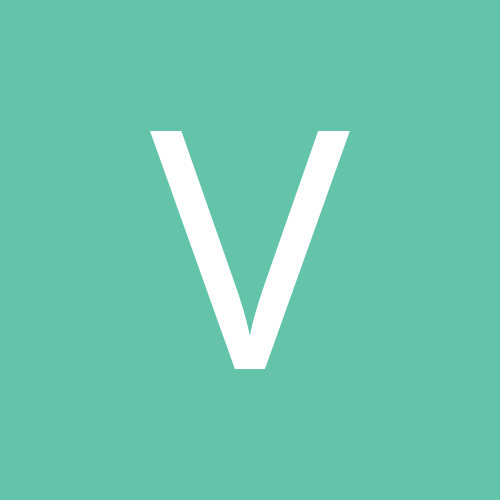 Content count

3560

Joined

Last visited
Everything posted by Vampiro69
1. WWE Women's Title: Melina vs. Beth Phoenix 2. ECW Title: Matt Hardy vs. Jack Swagger 3. World Heavyweight Title: John Bradshaw Layfield vs. John Cena 4. WWE Title: Jeff Hardy© vs. Edge 5. Royal Rumble Match -Participants as of 10:10pm Eastern Friday 1/23 according to WWE.com: Finlay, Mark Henry, CM Punk, R-Truth, Carlito, The Brian Kendrick, Triple H, The Big Show, Vladimir Kozlov, Shelton Benjamin, The Undertaker, Randy Orton, Chris Jericho, Kofi Kingston, Rey Mysterio, The Miz, John Morrison, Cody Rhodes, Ted DiBiase, Santino Marella, and Kane Winner: Randy Orton All bonus points are based on the Royal Rumble match itself and are as follows: 1. With only 21 names announced, who fills out the final nine spots (1pt for each correct)? William Regal, Manu, Dolph Zigler, Hurricane Helms, MVP, Charlie Haas, Primo Colon, Shawn Michaels, Umaga, Mike Knox 2. Who draws number one? Chris Jericho 3. Who draws number 30? Big Show 4. Who draws number 27? Triple H 5. Who lasts the longest amount of time? Kane 6. Who makes the most eliminations? Kane The Rumble match will be scored regardless of any potential substitutions. All other matches may be stricken from the contest if changes are made.

Checked a few Vegas lines and the opening line is Pittsburgh by 6 and a half.

I wonder what Vegas is going to put the line at. I believe that the inital line will be Pittsburgh by 10 or 7.

I have been following this team for 15 years and at the start of the year all I wanted was for the Cardinals to make the playoffs. I never expected this though.

They did mention Crash dying on Raw but it was a short 30 second type thing. When Molly Holly wrestled that night they didn't even mention that they use to be apart of the same wrestling "family".

Hell, I don't even get TNA wrestling where I live. We can have 3 outdoor channels and 3 shopping channels but we can't get Spike TV, or Sci-fi. Trying to follow the Impact! results online and guessing the results is nearly impossible. Looks like I will have to score big with the WWE PPVs.

I will have to re-watch The Naked Gun and Star Trek: The Wrath of Khan this weekend.

2 very solid episodes tonight. I really enoyed the callbacks to past seasons in the two shows tonight. I honestly wasn't bothered with how J.D. and Elliot hooked up at the end of the episode.

Then please pick the Eagles to win. Please?

My friends and I rented the SNES game Royal Rumble. I had no clue about any of the wrestlers so I started watching wrestling after playing the game. I do know that I always used either Flair, Tatanka or Razor Ramon.

The NFC road to the Super Bowl goes through Arizona. Never thought that I would say or type that sentence.

Perhaps you were celebrating a little to soon?

I was waiting for one of you to pick that episode. Glad to see that it wasn't forgotten.

The Gray Ghost is one of my favorite episodes as well. My personal top 5 episodes are as follows 1. Two Face part 1 2. Heart of Ice 3. Robin's Reckoning 4. Beware the Gray Ghost 5. Appointment in Crime Alley Number 5 I think is wonderfully written and I find the ending extremely touching.

You may want to take that back. Also you still have to beat the Eagles tomorrow.

1. Sheik Abdul Bashir vs. Shane Sewell 2. TNA X Division Title Tournament Final: Chris Sabin vs. Alex Shelley 3. TNA Women's Knockout Title Lumberjack Match: Christy Hemme vs. Awesome Kong© BONUS (1 pt): Whose interference will lead to the pin? Raisha Saeed 4. TNA World Tag Team Title Three Way Match: Matt Morgan & Abyss vs. Beer Money Inc vs. Jay Lethal & Consequences Creed BONUS (1pt): Who will get pinned in the match? Consequences Creed 5. Booker T & Scott Steiner & Kevin Nashvs. Brother Devon & AJ Styles & Mick Foley BONUS (1pt): Who will score the pin in this match? Booker T 6. Kurt Angle vs. Jeff Jarrett 7. TNA World Heavyweight Title: Rhino vs. Sting

As a Cardinals fan I keep thinking Bears-Cardinals from 06.

Vampiro69 replied to Bored's topic in Sports

Thanks for running the contest Bored.

Ravens over Titans: I think that the Ravens defense is going to shut down the Titans just enough to win a close game 17-13. Steelers over Chargers: The Steelers should be able to win, as I still am not sold on this Charger team. If Pitt can contain Sproles it will be the Steelers by 10. Cardinals over Panthers: This comes down to 2 areas: Arizona's run defense and Boldin. If Zona can play the run anywhere close to how they did against Atlanta they will be in good shape because Delhomme will have to lead them to victory. If Boldin can't play or is ineffective it becomes the Fitz/Breaston show and that won't be enough. Lets go upset of 24-21 Arizona. Giants over Eagles: I want the Eagles to win but I see the Giants pulling this out. My only concern is that the Eagles and Gaints have played each other tough both times. Giants 27-17.

Dammit not Val Venis! Hopefully he can go to TNA and get a get a good run over there.

You could tell that they were trying to repeat the feeling of "My Old Lady" with that second episode. It was a good episode although they didn't need the steak song bit.

Frank Miller is set to adapt the comic series "The Spirit" into a big screen picture and direct. "The Spirit" is widely regarded as one of the most influential comics of all time and tells of crime fighter Denny Colt, who fights against evil as the enigmatic figure known only as the Spirit. The comic was created by Will Eisner. Credit: Hollywood Reporter Well this could be interesting to say the least.

Vampiro69 replied to Cheech Tremendous's topic in Sports

I felt the exact same way. Pohlad was the 2nd richest man in Minnesota worth over a billion dollars yet was never willing to spend money on big name free agents. We always got stuck with the Craig Monroes & Adam Everett's of the world. Who takes over ownership of the Twins now that he passed? Is it his kids, or does it revert to someone else?

I am so getting drunk and celebrating the Cardinals victory!

Let's wait to see how Flacco does tomorrow. The last recent rookie QB's to win in the playoffs were Shaun King and Big Ben.