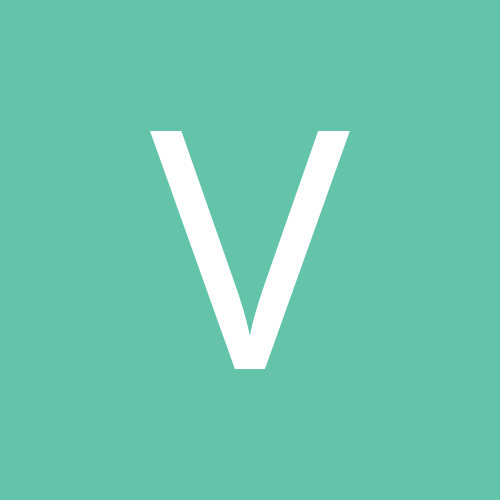 Content count

3560

Joined

Last visited
Everything posted by Vampiro69
Vampiro69 replied to a topic in Sports

People may be dogging on the Cardinals playing in the crappy NFC West, but they did beat a semi-healthy Cowboys team and the Bills were playing great until Adrian Wilson knocked Edwards out of the game. The also pounded a better then expected Dolphins team.

Took me 5 minutes to vote. Although it was held at the a senior citizen center so plenty of workers were available.

Vampiro69 replied to Mik's topic in Sports

I thought that Gertner would talk about Slamball along with Rollerjam.

I had not idea that I picked only six right. Luckly I still won.

THURSDAY South Florida at Cincinnati SATURDAY Wisconsin at Michigan State Michigan at Purdue Central Michigan at Indiana Miami at Virginia West Virginia at Connecticut Auburn at Mississippi Colorado at Texas A&M Pittsburgh at Notre Dame Florida vs. Georgia (in Jacksonville) Iowa at Illinois Florida State at Georgia Tech Oregon at California Texas at Texas Tech Tiebreak #1: How many total points will be scored in the Texas/Texas Tech game? 55 Tiebreak #2: How many rushing yards will Connecticut's Donald Brown have against West Virginia? 109

Yeah he wore that costume in the comics. I remember that he wore in during Crisis on Infinite Earths. So how exactly are they going to make the change in all the games before the release date?

http://www.justin.tv/dmcaownzu Thanks for the link!

Anyone know of a good stream of the show?

I can't wait to get my hands on the Edge DVD when it comes out. Alot of those matches I haven't seen in ages.

Vampiro69 replied to Bored's topic in Sports

THURSDAY Auburn at West Virginia SATURDAY Texas Tech at Kansas Illinois at Wisconsin Wake Forest at Miami Boston College at North Carolina Cincinnati at Connecticut Georgia at LSU Michigan State at Michigan Virginia Tech at Florida State Oklahoma State at Texas Texas A&M at Iowa State Penn State at Ohio State Oregon at Arizona State USC at Arizona Tiebreak #1: How many total points will be scored in the Oklahoma State/Texas game? 65 Tiebreak #2: How many passing yards will Texas Tech's Graham Harrell have against Kansas? 364

Those guys drove 97 miles to a wrestling show! Big deal you drove for less then 2 hours to get there.

For some reason I am forgetting what the WWE celebrated as a milestone a few weeks back. What was that milestone?

Jeff Jarrett is going to sue for gimmick infringement.

Are you one of the people who thought they'd get in trouble for their commentary with Cryme Tyme a couple weeks ago too? IT'S SCRIPTED. I liked the comments, but sometimes in wrestling certain guys don't like it being mentioned that they are getting long in the tooth.

Wonder if Miz & Morrison are going to be in the dog house after those comments?

Total agreement right here. The bluring is distracting at times but usually I am focusing on the participants so I sort of tune out the bluring. The Ventura annoucing is horrible. When Schiavone would be partnered up with him we get dead spots on the commentary for periods of 15-20 seconds which bugs me, especially when Tony would ask him a question. This bugs me more then the blurring of the logo.

"You can see Russia from over here, and from all the way over there!"

Vampiro69 replied to Bored's topic in Sports

I couldn't pick a tie-breaker to save my life.

I have been pleasently surprised at how this season is going. I am glad that Lana is gone but I wish Rosenbaum was still with the show. The appearence of Doomsday is going to be interesting next week.

Vampiro69 replied to a topic in Sports

Berry is a good player but totally unreliable ,and he constantly gets a season-ending injury.

My PS 3 has acted up on me in the last week. Here is the lowdown 1. The player won't play Blu-Ray movies or regular DVD's. 2. It will usually play PS 3 games, although everyonce in awhile they suffer a slowdown. 3. PS 1 games play just fine. My one year warranty ran out at the end of August. So I am out of luck on that front. Do any of you have a idea of what I could try to get the Blu-Ray player working? I dusted it with some canned air so that shouldn't be it. In all my years I have never had a system die on me and I don't want to end that streak so some help would be appreciated.

Vampiro69 replied to CanadianChris's topic in Sports

Looking at the coverage map and I can't believe that in the late afternoon game I am stuck with Green Bay vs Seattle instead of Dallas-Arizona. Even stranger is that for the first time in ages we are not having the Broncos playing. Denver was always number 1 in the region, yet we now get stuck with a shitty Pack-Seahawks game instead of two good late games.

Vampiro69 replied to Bored's topic in Sports

I think that this is the first time that I actually won by a tie-break.

This is the first time I have ever seen anyone bling their abs before.

That is the 2nd worst Truth ad I have ever seen.