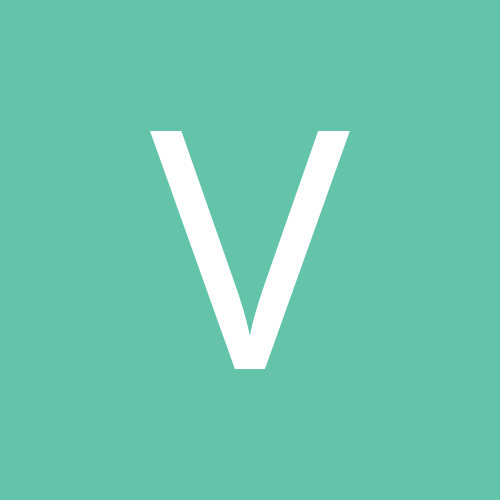 Content count

3560

Joined

Last visited
Everything posted by Vampiro69
Michael Cole seems extra dull tonight. Anyone else think so?

I was hoping that the behind shot of someone wearing a mask was Vader.

Vampiro69 replied to Kinetic's topic in Sports

Are all Ravens fans as annoying as the ones that frequent our board?

This is the first time I have ever been ranked number one in this game. I must say that seeing Ball State #1 is odd no matter what activity is taking place.

THURSDAY North Carolina at Rutgers FRIDAY Kansas at South Florida SATURDAY Navy at Duke Washington State at Baylor Michigan at Notre Dame Georgia Tech at Virginia Tech Oregon at Purdue UCLA at BYU Air Force at Houston Hawaii at Oregon State Southern Miss at Arkansas State Virginia at Connecticut Ohio State at USC Wisconsin at Fresno State Tiebreak #1: How many total points will be scored in the Ohio State/USC game? 59 Tiebreak #2: How many passing yards will BYU's Max Hall have against UCLA? 253 Man this was a hard week to pick. Several of these I almost flipped a coin on.

I want to make sure that I got this Noah Fentz thing right. He created a wrestling RPG game based one him smoking bud with Hawk and sleeping with the Honky Tonk Man on his couch. Is that correct?

My sister went to graduate school there. Plus, someone took Oklahoma, which was my first choice.

#5 is the highest I've ever been ranked in this game. Hopefully my luck can continue.

For my birthday my parents bought me "The Critic" DVD set. Does anyone else think that the concept of this show could work today?

Jonathan Coachman is one of the co-hosts on ESPNEWS right now. He's not doing to bad of a job either.

Same here Hawk, I was unsure of going with Vandy as well. The only reason I did was that Vandy beat them last year.

Vampiro69 replied to a topic in Sports

I heard this song on the "Common Man" program on KFAM AM 1130. I never knew that there was a video for it though.

You probably hated republicans before the convention like most people in this thread.

I wonder what his grand idea was?

THURSDAY South Carolina at Vanderbilt FRIDAY Navy at Ball State SATURDAY Georgia Tech at Boston College BYU at Washington Cincinnati at Oklahoma Mississippi at Wake Forest Air Force at Wyoming West Virginiaat East Carolina Texas A&M at New Mexico California at Washington State South Florida at UCF Northwestern at Duke Minnesota at Bowling Green Miami at Florida Tiebreak #1: How many total points will be scored in the Cincinnati/Oklahoma game? 56 Tiebreak #2: How many total yards (passing + rushing) will Florida's Tim Tebow have against Miami? 284

WCW was a whole new matter. No one in a WCW audience would ever accept Hogan as a face. But if you look back, historically, that face-heel-face transition made many main eventers. I disagree with that. The WCW audience accepted Hogan as a face, but not as its top face. Did he sell alot of merchandise while face? Yes, but he was still behind Sting as the top face for the company.

Vampiro69 replied to Bored's topic in Sports

THURSDAY Vanderbilt at Miami of Ohio N.C. State at South Carolina Oregon Stateat Stanford SATURDAY Virginia Techvs. East Carolina (at Charlotte) Syracuse at Northwestern Ohio at Wyoming Utah at Michigan Oklahoma Statevs. Washington State (at Seattle) TCUat New Mexico Northern Illinois at Minnesota Memphis at Mississippi Alabama vs. Clemson(at Atlanta) Michigan State at California Illinois vs. Missouri (at St. Louis) Tiebreak #1: How many total points will be scored in the Illinois/Missouri game? 48 Tiebreak #2: How many rushing yards will Clemson's James Davis have against Alabama? 93

Can you blame the Cards for going with Warner though? I have watched the Cardinals preseason games and Leinart has regressed throughout the preseason. Last night was the final straw though, with Matt going 4-12 with 3 picks and a QB rating of 2.8.

The Arizona Cardinals had some odd choices for greatest ever. Neil Lomax? That is crazy. What bothered me the most was that there was no Aeneas Williams or even Larry Centers.

They decide to wait until the movie is done filming to take the case to court? That seems like a dickish move.

I decided to watch some of my Sportsnite DVDs the past couple of days. Josh Charles is a great actor and I wish that he would get more starring roles. Was anyone else a fan of the show?

I like what I have seen out of Tim Hightower the 5th round RB out of Richmond. He looks like he should be the backup to Edge, and should chip into his workload as the season progresses.

I know, but by the time he comes out I just have that feeling that a lot of the crowd's steam will be let out. I agree, and it was likely done for this reason. Conspiracy Theory #1342

Hush is a decent read. Lee's art is great, except for his Joker. Its not the greatest Bat-story ever, but it is a good read.