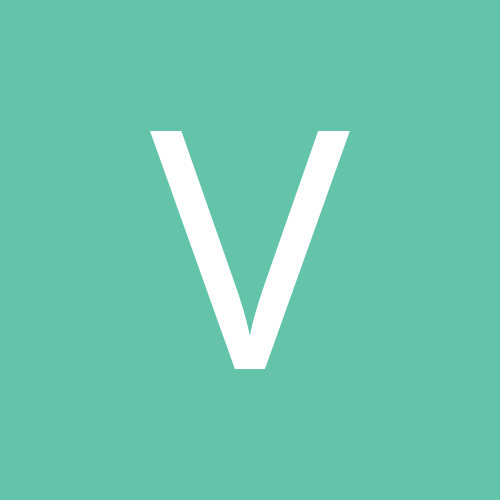 Content count

3560

Joined

Last visited
Everything posted by Vampiro69
I am going with the current Death of Captain America arc. In my mind it is the best book Marvel is producing. This arc goes from issue 25-current for those wondering.

I am sure that Marvin does.

With my next pick I will choose the trade of the first Flash story I ever read... The Return of Barry Allen.

Y'know I think you are right. I looked at the first page and saw my name was up.

Great 10 minute match. I think that they kept Punk and Jericho strong with the result.

Thats a different twist on a match.

Is he looking at a script card?

Adamle with a new look. Glasses will make him smarter.

Man there are some sick fucks in the world.

Vampiro69 replied to EVIL~! alkeiper's topic in Sports

Oh that's magnificent. I would love to see that video clip.

This was an almost Rockwellian look at the formative years of Clark Kent/Superman. Written by Loeb and drawn by Sale, I was pleasently surprised at how good of a story it was.

I would like it if they would make DVD's of the following: 1. Kingdom Come 2. Sinestro Corps Wars 3. Batman: Knightfall (I know we would have to use AzBats, but it would be great seeing him get beatdown) 4. Batman: The killing Joke 5. Identity Crisis (might be light on action though)

I believe that the run of this series is short enough to be considered as a whole. If there are no objections to it, consider my pick to be the underrated Gotham Central by Brubaker and Rucka.

To me that only works if the title only ran aprox. 40 issues. For my pick, I am bringing the "Bwa-haha" back to comics....

Two-Face died in Batman Forever. He fell off the platform and crashed into those rocks. Batman & Robin doesn't make any sense in general. That was when Bats threw a handful of silver dollars in the air right? It confused him so much he fell off the platform? Or am I mixing BTAS with something else?

This story saw the return of Hal Jordan as GL. I thought that it was a great story and the reveal of the yellow impurity was great.

For my next pick I am choosing the whodunit tale by Brad Meltzer and Rags Morales....Identity Crisis. So people may have been soured on the ending of the story but to me that didn't affect it to much. If you were reading the story you were trying to guess who the killer was. You had Deathstroke return to his badass roots, and Dr. Light no longer being the moron he use to be. The morality issues brought out in the mini-series was great and Rags artwork made me a huge fan. If only he would draw more. (come on Rags, sign up for JSA!)

WCW wasted the match just so that they could win the ratings war for a night. Correct me if I am wrong but isn't that the last time they would ever win a ratings week? This was really the cash cow match WCW needed to stay alive. If they would have held off until Starcade it would have had an enormous buyrate. WCW would later do this in the last year and a half of existence of wasting what could have been their saving grace by throwing Sting vs Goldberg out at the end of a PPV for no reason. For all the crazy stuff WCW did, I still miss watching them.

While looking at the 2 pages, the 2nd Fentz site lists the former as one of his friends.

I helped Chris Benoit with his luggage once after a WCW Saturday Night taping.

So how does CM Punk not deserve it? He has the reactions, a large number of matches under his belt and, while no really great matches while in WWE, a handful of good ones. Otherwise we have a bunch of also rans who shouldn't be carrying the title right now, but will get their chance again or JBL who can't carry the belt right now and argubaly shouldn't have in the first place. That's a good start. Also, I think Jericho hit the nail on the head when he said he deserved the shot (and the title, IMO). The only reason CM Punk is champ is because he's clean. He doesn't do 'roids or drugs. It looks good for the WWE. But, one thing I learned when I was involved with the business... What did you exactly do in the business?

Adamle!?!?! I didn't see that one coming.

According to a poll I saw on wwe.com earlier, Val Venis was leading the voting for the new GM with about 66% of the vote. I personally would love to see the return of Chief of Staff Sean Morely.