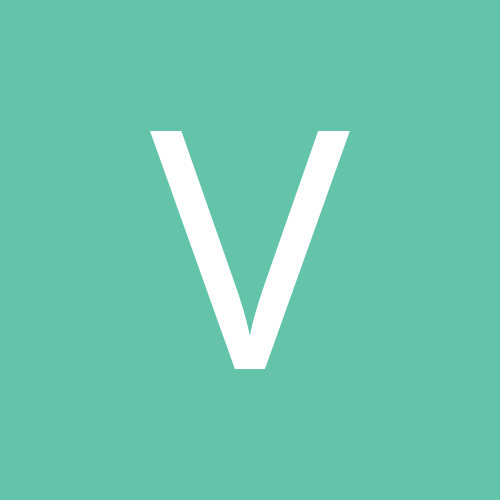 Content count

3560

Joined

Last visited
Everything posted by Vampiro69
Yes!! King Regal is back!

Chris Jericho says we deserve this.

I noticed in the crowd that some people have a "Hi Marvin" sign. Friends of TSM Marvin?

His hired muscle will be the Fake Diesel and Fake Razor Ramon. And before anyone else mentions it, I know Kane was fake Diesel.

Kelly Kelly is down with the Brown.

Vampiro69 replied to Bored's topic in Sports

Justin Morneau & Denard Span both go yard in the same inning VS the White Sox. It was Span's first career home run.

Man I was in DC last week. Wish I would have timed my trip better.

Awwwww crap. Well some of those Mariner teams were awful.

NNNNNNOOOOOOOOO not Megan Fox!!!! She has only had 5 seconds of redeeming moments on film and that was from Transformers when she popped the hood on the car! Out of the choices I made earlier I am really proud of Mia Kirshner as Zattana

For my next pick I choose a series that has a big effect on any post 'KC" DC issue since.... Kingdome Come I love this story because Ross and Waid finally show how badass Captain Marvel can be. He stand toe-to-tow with Superman in a memorable fight. The series has planted the seeds for what maybe in store for the DC universe in the future. The story has been so influential it has had elements of its future pop in recent DC stories. For proof luck at JLA where Arsenal becomes Red Arrow, JSA where Cyclone appears and the current "Gog" storyline. This series also push Alex Ross into the stratosphere with his artwork, which makes me jealous because I could only dream of drawing like he does.

For Zatanna Mia Kirshner For Hal Jordan Eric Banna Kyle Rayner Jesse Bradford Wonder Woman Catherine Bell Do a google image search on Bell and I think that she would definitely look the part of WW. Also in case you are wondering she was on the show JAG.

With my next pick I choose a ground break story by Frank Miller and David Mazzucchelli. Batman Year One Contains the issues 404-407. This tells the story of Batman and Jim Gordon's career beginning in Gotham City.

SWEET! Captan Marvel is in the game! I am so going to use the Kingdom Come style attack to all my opponets.

To cast Wonder Women I would go with the following: A. Jessica Beil B. Catherine Bell C. Evangeline Lilly Other then that I got nothing.

Vampiro69 replied to Bored's topic in Sports

I will be back and it is with Ball State.

Batman 3: The Musical Only if the musical is in the vein as the Batman Beyond epsidode.

With my first selection I take Crisis on Infinite Earths This story changed the DC universe making it much more streamlined (at least for 20 years). You had the noble sacrifices of the Barry Allen Flash and Supergirl. It also introduced the DC universe to the Charlton universe (i.e the Question and Blue Beetle). Any talk of COIE has to mention the incredible work that George Perez and Marv Wolfman put together to make this work.

I had Getty as my best bet last year and for some reason I didn't even include her this year.

If it isn't to late I would like to get in on this.

Finally was able to see the movie this afternoon. It was easily the best comic movie I have ever seen. Like everyone, Ledger's performance as the Joker was breathtaking. His mannerisms were outstanding and he made me believe that he was that crazy. However, I totally loved Eckhart's performance as Harvey Dent. The storyline his character went was breathtaking. You could believe that the man was going to be the white knight that would save Gotham. His transformation into Two-Face is so sad. In the comics I have always felt that he was the most sympathatic of all comic villians because the fall from grace he had. Eckhart has become one of my favorite actors in all of Hollywood right now.

Geez. I took last? I thought that I had a decent team, but according to the masses my team is the equivlent if the Great Lakes Avengers.

With my final pick I decided to go with the man who is going through lawsuit purgatory.... Miracleman For those unfamiliar, he is pretty much a British version of Captain Marvel, who changes into Miracleman by saying "Kimota" (atomic backwards).

It happened to Orton at that PPV last year. He was given it. HHH won it and then Orton won it. Man, I totally forgot about that.

Other then the one Nitro in Fargo where DDP lost the world title to Sting and gained it back at the end of the show, has a champion won the title on the show and lost it the same night?

What is this continuity? I thought that was a forbidden word around the WWE.