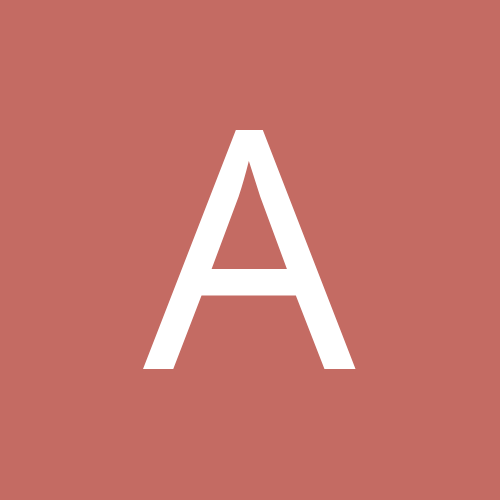 Content count

882

Joined

Last visited
Everything posted by Anorak
7 players in and not a penny spent on a transfer fee.

Yesterday's Kids - You can't fake being Chinese

No idea. Hopefully not much considering I haven't seen a mention of it. The jury is out until the season begins. Current opinion is of the 'at least he'll give them a kick up the backside' variety. Signings so far are uninspiring.

Got more important things to worry about than England.. ...like having a 4th division manager and playing in Portsmouth's kit.

Anorak replied to Giuseppe Zangara's topic in Music

Mark Lanegan - Field Songs American Music Club - California Nina Nastasia - On Leaving Richmond Fontaine - Thirteen Cities Jay Reatard - Blood Visions The Clientele - Strange Geometry

Rolling Stones - Ruby Tuesday

http://www.fanbanta.com/quiz.aspx I got 79.

Anorak replied to Vanhalen's topic in Sports

Remember away goals don't count, you're not out of it yet.

Anorak replied to Nighthawk's topic in Music

Give Chutes Too Narrow another listen or two. It's short enough and doesn't have a single duff track imo. If you're still unmoved then give them a miss.

A Simple Plan - Gripping and well acted thriller with Bill Paxton, Billy Bob Thornton and Bridget Fonda. Good build and use of location. Bottle Rocket - Owen Wilson's best role I think. Wes Anderson seems to have a real affection for his characters and it's wonderfully written and performed in such a modest and affable manner. Great soundtrack as well.

Two problems with Chasing Amy = Ben Affleck and Joey Lauren Adams. Terrible, the pair of them.

Get in there! Brilliant win that hopefully just about sees us safe. Would have took a point before hand but we deserved the 3 points from all accounts.

I've got a ticket for the last game of the season against Wolves. What a barrel of laughs that'll be if we get relegated. I should never have got this avatar. Stupid poetic justice.

2 points off relegation - It's looking grim I'm quite touched by the support but I definately fear the worst right now.

Pleat nearly got us relegated to the old div 3 with his sweeper system and 9 man midfield. Was a fan of Leicester's premier red light district as well. Dirty old git. The classic Pleatism for me was always "Julian Joakim" In other news....Kelly finally gets the push and in steps Nigel Worthington! Oh joy.

Good point for us yesterday. Fryatt took his goal well and we're just about safe now if you add on the extra point our goal difference is worth over the bottom 3. Hope i'm wrong but I can see them winning today. Plymouth are sleepwalking to the end of the season with nothing to play for.

Darryl Powell says different. Now, where's Anorak bringin' the hate about this Friday? Seriously, i'd love you to make the play-offs

Only in need of a few things..... 4 more points or so A new manager A whole new squad .....over to that Serbian bloke then!

Random bloke: Is your girlfriend a bimbo? Robbie Savage: No, she's blonde. Bloke's a legend.

Robbie Savage is a good human being.