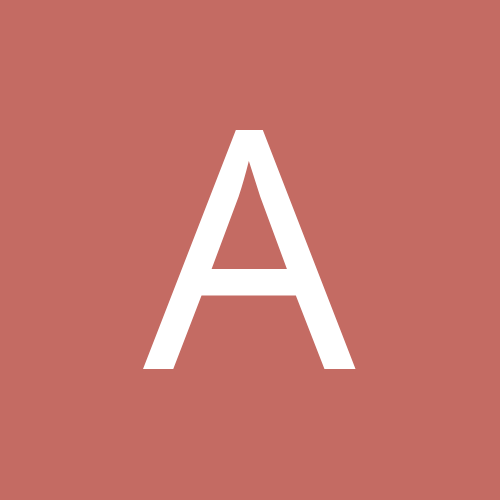 Content count

882

Joined

Last visited
Everything posted by Anorak
Leeds going down would be brilliant enough in itself but with Dennis Wise in charge as well? Perfect.

Fargo Forgot I had it actually. Well, I forgot my sister had it.

Spaced Garth Marenghi's Dark Place Father Ted Early Doors (far superior to Royale Family)

God bless our scottish armchair army. Loyalty that borders on the obsessive. The Emirates is a fantastic stadium, very impressed. Bit weird not giving your ticket to a bloke on the turnstile though. Match was typical freindly fare but lit up by some amazing touches of skill. Soccer AM could get a month's worth of showboat material from that match. Ronaldo was so good I clapped him off.

Things could have gone a bit better yesterday. Leicester throw two points away against a relegation rival. I broke my nose playing football.

Roger Dean Young & The Tin Cup - Settler II

I see John Curtis is still shit. Useless twat.

That often happens to me, usually when i've not been asleep for very long.

Birmingham game is off. Everybody will have to make do with just watching Arsenal/Man Utd & Liverpool/Chelsea on SKY now.

The takeover has been delayed again with the transfer window slipping by. Mandaric was at Fulham last night so hopefully he's not getting too pissed off and there's nothing to worry about. We've got rid of a few players in the past couple of weeks (Sylla free, Low to Posh & O'Grady to Rotherham) so hopefully one or two loan signings might be possible. Threw it away last night but it was nice to see us score three decent goals and hopefully we'll give Birmingham a better game than Newcastle did because we need the points with even Southend making a scrap of it down there now.

I'm getting a feeling for a number seven.....off Shevchenko's arse I reckon.

The Ladybug Transistor - Meadowport Arch

We have Fulham at home. Should be a comfortable win for them but we somehow beat Spurs last season in the middle of a six game losing streak so who knows?

Anorak replied to Corey_Lazarus's topic in Music

Son Volt - Trace American Analog Set - From Our Living Room To Yours The Thermals - More Parts Per Million Clem Snide - The Ghost Of Fashion Pinhead Gunpowder - Shoot The Moon Casiotone for the painfully alone - Twinkle Echo The Mr T Experience - Yesterday Rules The Ladybug Transistor - The Albemarle Sound

Anorak replied to Wyld Cannon's topic in Music

Eels - Dead Of Winter Can't get much sadder than a song about your mum dying from cancer. Better heard coming from the album it's from rather than as a stand alone track.

Should go through within the next two weeks all being well. The chance to bring in a couple of players this month would be a massive boost as the last two performances have been totally embarassing.

We won again! 3 wins out of 4 and one of the best Xmas periods in living memory. Today was especially great as we never win on Boxing day and there's a nice gap between us and the bottom three now. Great goal from the lazy fucker Williams as well.

Anorak replied to vivalaultra's topic in Music

Howe Gelb - Sno' Angel Like You Nina Nastasia - On Leaving The Handsome Family - Last Days Of Wonder Belle and Sebastian - The Life Pursuit The Thermals - The Body the Blood the Machine Casiotone for the Painfully Alone - Etiquette

I remember that Chelsea vs Liverpool game, seems such a long time ago now. I think the takeover will still happen, just not sure exactly when. This season is just about staying up, which I think we'll manage. A couple of decent midfielders on loan in January would definately help us avoid getting dragged down into any dogfight.

I should have stated that it was only according to the usual few doom & gloom merchants that the club's existance was in the balance. I don't think any other fans, including me, think that would ever happen either. Mandaric has supposedly discovered that the extent of the club's debts are far greater than he was initially led to believe so this takeover thing looks in the balance.

Two wins in a row since I got the new avatar so i'm keeping it. Not sure exactly what's happening with this proposed takeover and reading discussions on it just makes my head hurt. According to some the club's financial state is still so bad it's not unthinkable for us to go under properly if no new money comes in and/or we continue to be run the way we are currently. I'm sure the FA would gladly help kick us out the door on the way out.

Did you see the look on that Icelandic guy's face during the Bolton game? You just knew the writing was on the wall. Dowie's sacking at Charlton also seemed harsh and premature and I very much doubt it'll save them this season.

There's no reason this can't be your year. It's obviously incredibly tight at the minute but looking at the top 8-10 positions I think Derby are one of the better bets not to slide down the table and remain top six. Southampton and West Brom have the potential to do better than they are at present but I think you compare favourably to most of the other sides in the top half.