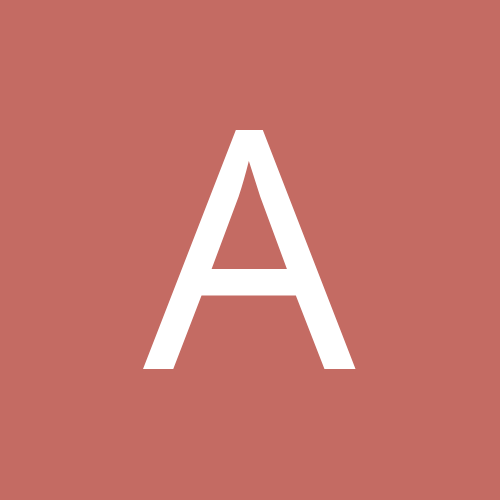 Content count

882

Joined

Last visited
Everything posted by Anorak
You just reminded me that Jason X is the only film in that series I actually like. Made me laugh at least. I agree with your view on Band Camp although I actually found the third film the most tedious and least endearing. My friend informed me just last night that a Tremors 4 existed. I liked the first one as most people did but I think i'll give that one a miss. How about sequels which have a massive gap? Psycho 2 was actually better than it had any right to be but 20 years??!!! The Hitcher 2 with Jake Busey!

Anorak replied to Nighthawk's topic in Music

They have a new album coming out in early feb.

Anorak replied to Hank Kingsley's topic in Music

Fountains Of Wayne - 'I Want An Alien For Christmas' & 'Man In The Santa Suit'

I wonder why? I'm half expecting Caboose to magically reappear any day soon to gush about the mighty rams. We won at Wolves for the first time in ages with a jammy last minute goal. Dreadful game apparently but I couldn't care less.

Casiotone For The Painfully Alone - It Wasn't the Same Somehow

Didn't you win that game in your infamous purple and lime green away kit? Good luck against Cov. We beat Spurs in the middle of a six game losing streak last season that saw us in the bottom 3 so Fulham at home could be any old score. We'll probably either win or get stuffed by 3 or 4.

Anorak replied to Corey_Lazarus's topic in Music

Low - Christmas Mark Lanegan - Field Songs The Thermals - The Body the Blood the Machine Nina Nastasia - On Leaving The Handsome Family - Last Days Of Wonder Screeching Weasel - Thank You Very Little Acid House Kings - Sing Along With Acid House Kings The Jayhawks - Sound Of Lies

I think we had a couple of midfielders coming back from injury who needed a game before the weekend. I know Gareth Williams definately played and probably Wesolowski as well. Our only two midfielders of any use to us at the moment. EDIT - Just read somewhere that neither will play on saturday...at the moment anyway, according to the manager. They don't know if they're coming or going themselves so i'm fucked if I know what's happening.

We could do with a big man up front to do the job Howard's doing for you. It's pretty obvious to see now that Noel- Williams would have been a good signing after all - I eat my humble pie on that one. Having a physical presence up front is still essential in this league unless you have a Pompey/Reading squad one season with the overall quality to stroll to promotion. Iain Hume is a good player but playing with another small striker in Matt 'can't be arsed' Fryatt we can't cause defences enough problems. What about the midfield service? We easily have one of the worst midfields in the championship, we're currently playing a full-back in centre mid. But hey, Milan Mandaric thinks we're premiership bound so who am I to argue?

Good old Champ Manager 97/98 with it's world class French schoolboys and unknown Scandinvian strikers who cost 200k and scored 30 a season in the premiership. I'm getting FM 2007 tomorrow morning. Didn't bother with the 06 version but now i'm ready for an update. Hope it's not too hard and the RKC Waalwijik board are still nice and reasonable.

Anorak replied to Mik's topic in Music

Count me in as well. I've always thought the run up to Born In the USA was pretty faultless. Nebraska is a personal favourite of mine and everything bar Human Touch that followed i've found to be worth my time.

The smell is back! And this time it really stinks. I'm not convinced there's three worse teams than us at present. Away form has been total shit for the past three seasons and if we start losing bad games at home like last night we are truly fooked.

Anorak replied to a topic in Music

Right now... Nina Nastasia - Bird Of Cuzco The Minor Leagues - The Pestilence Is Coming Acid House Kings - Say Yes If You Love Me The Kinks - Animal Farm The Queers - Mrs Brown, You've Got An Ugly Daughter

Will Young - Evergreen Fiery Furnaces - Evergreen

List Threads > Zepellin/Zappa threads Lords Of Acid - Rough Sex Vybt Kartel - Rough Sex Try making a fucking effort.

Anorak replied to Giuseppe Zangara's topic in Music

Well done. That's a great win for you. I presume teams like Aberdeen take the cups quite seriously considering their non-existant title chances. We beat Macclesfield. Hooray for us!

The Apples In Stereo - Please

Fulham are getting ripped apart. 4-0 to Man Utd after 20 minutes.

We win our first game and some idiot puts us back on SKY again on friday at Cov. I'd like to think it couldn't as embarrassingly bad as the Luton live game but i'm no optimist. Crowd will be well down on what it could have been on a saturday afternoon.

Anorak replied to snuffbox's topic in Music

I smell poo poo. The poo poo of relegation.

We have a young Aussie midfielder called James Wesolowski who broke his leg twice last season. Looked very useful when he's played but even managed to pick up a thigh strain against Boston last week in our first pre-season game.