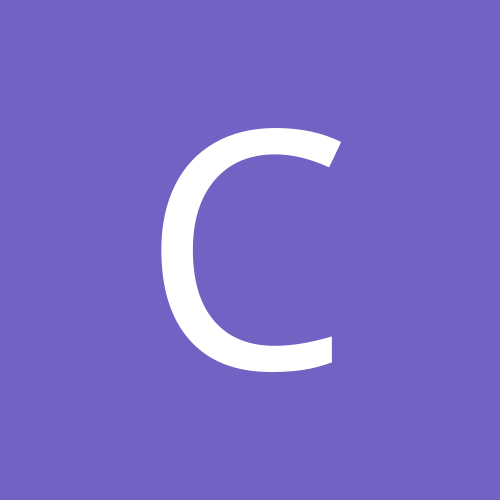 Content count

3731

Joined

Last visited
Everything posted by CBright7831
Aaaah yes. This was back when VMN actually still showed music videos.

I hope there will be a clip on YT.

I believe it is a real pic BTW because: As a Emergency Room nurse said "She spent a long time in X-ray and her injuries are bi-lateral, so he was throwing combo punches at her. The blood around her mouth means she has injuries inside her mouth too."

If his in-ring success follows McDevitt's in the courtroom that guy will probably end up doing more jobs than Tommy Dreamer. Yet in this article McDevitt prides himself on never losing a case.

And were his dogs enclosed in the pool area w/ the garage side door open?

They would have to gie you like an hour length of time to answer a tag titles one.

CBright7831 replied to King Kamala's topic in Food Folder

I know what you're talking about because the family always seems to stop at a station like that every year when we are coming back from FL. Idk the name though.

For KOTR I got 15/18. I did not get I kept trying to put in Haku and Duggan but turns out they were not KOTRs.

34 out of 37 I did not get , and

I didnt get: How I forgot the last one i have no idea. He just skipped my mind. I nearly forgot about and (again how did I do that I have no idea)

Nice video. Yeah, I think this thread is slowly but surely dying but it has had a helluva run. I never expected it to get to 74 pages. But to keep the discussion alive, I will say that I have been watching a lot of DCAU stuff lately - especially Batman Beyond: Return of the Joker and JLU (Cadmus arc). God, I love this stuff.

Who do I think will win? Best Picture Slumdog Millionaire - Christian Colson Best Director Danny Boyle – Slumdog Millionaire Best Actor Sean Penn – Milk Best Actress Kate Winslet – The Reader Best Supporting Actor Heath Ledger – The Dark Knight Best Supporting Actress Penélope Cruz – Vicky Cristina Barcelona Best Original Screenplay Happy-Go-Lucky - Mike Leigh Best Adapted Screenplay Slumdog Millionaire - Simon Beaufoy Best Animated Feature WALL-E – Andrew Stanton However, I will not be suprised if Ledger loses the Oscar.

I clicked this one link thinking it was a clip of the entire event but it wasn't. EDIT - found the first clip on youtube:

I got a mental image of HHH driving through stop signs/lights, hitting people, and causing horrible wrecks on his way to the arena in his rental car.

I hope Shane gets a punt to the head tonight. That's all I'm relly hoping for. I'm kind of glad that (hopefully) the JBL/HBK stuff is going to be coming to an end tonight too. I'm afraid that if it kept going, it would get stale.

An old interview of Randy Orton complaining about his old theme music:

How hilarious would it be if this was not an act at all?

Best Dance Recording Winner: Daft Punk - "Harder Better Faster Stronger" [ from Alive 2007 ] Other Nominees: Hot Chip - "Ready For The Floor" Lady Gaga & Colby O'Donis - "Just Dance" Madonna - "Give It 2 Me" Rihanna - "Disturbia" Sam Sparro - "Black & Gold" Best Electronic / Dance Album Winner: Daft Punk - Alive 2007 Other Nominees: Brazilian Girls - New York City Cyndi Lauper - Bring Ya To The Brink Kylie Minogue - X Moby - Last Night Robyn - Robyn YES!!!