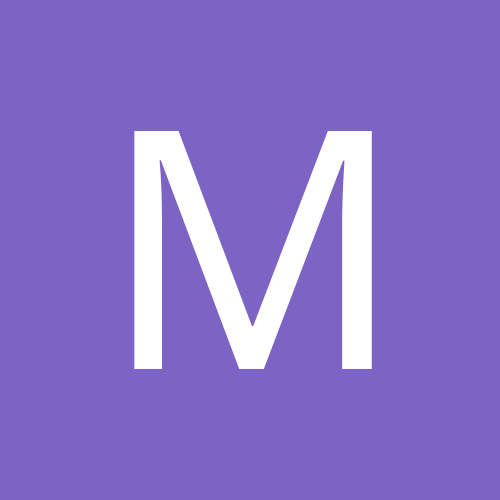 Content count

6172

Joined

Last visited
Everything posted by Mole
I don't know if Styles fucked up or not, but maybe he meant that there would be ECW involvement with Raw and/or ECW dark matches, and not an actual Raw/ECW taping like a Smackdown/ECW taping, because WWE has tickets on sale for the Smackdown taping/Live ECW on Sci-Fi show for Tuesday, September/12th/2006. They might have changed it.

Jesus, what cable company is this? I only pay $5.00 more a month and that is just for the digital cable box. The HD service is free.

1 1 Talladega Nights: The Ballad of Ricky Bobby Sony $23,000,000 -51.1% 3,807 +4 $6,041 $91,217,000 $72.50 2 2 N Step Up BV $21,065,000 - 2,467 - $8,538 $21,065,000 - 1 3 N World Trade Center Par. $19,016,000 - 2,957 - $6,430 $26,818,000 $65 1 4 2 Barnyard: The Original Party Animals Par. $10,069,000 -36.4% 3,311 - $3,041 $34,085,000 $51 2 5 N Pulse Dim. $8,456,000 - 2,323 - $3,640 $8,456,000 - 1 6 3 Pirates of the Caribbean: Dead Man's Chest BV $7,207,000 -34.5% 2,941 -495 $2,450 $392,400,000 $225 6 8 5 The Descent Lions $4,600,000 -48.4% 2,095 - $2,195 $17,527,000 - 2 7 N Zoom SonR $4,600,000 - 2,501 - $1,839 $4,600,000 - 1 9 4 Miami Vice Uni. $4,547,000 -55.5% 2,659 -367 $1,710 $55,112,000 $135 3 10 7 Monster House Sony $3,300,000 -45.5% 2,434 -595 $1,355 $63,678,000 $75 4 11 6 John Tucker Must Die Fox $2,950,000 -52.0% 2,213 -353 $1,333 $35,701,000 $18 3 12 16 Little Miss Sunshine FoxS $2,600,000 +75.7% 153 +95 $16,993 $5,640,000 $8 3

I can't believe it either, but there were HUGE line-ups for it in Toronto. Granted, they were mostly all club-hopping ginos but when I was coming out from seeing Pulse you could barely move inside the theatre because of the lineups.. I think everyone under estimated the dancing community.

Sweet, now I am pumped even more.

Umm, you better be telling the truth there. This was the deciding factor in me buying myself a birthday present of getting two tickets for this show.

Record the audio so that there is proof that he has a deep Jackie Mason jewish accent. Sabu didn't talk at all. And I chickened out asking. Sandman was really nice though. http://img.photobucket.com/albums/v131/mol...busandme001.jpg

I'm going to see Sandman an Sabu at a mall here in Long Island in like one hour. I am going to ask Sabu what those pills were.

I work at a Post-Production office in West Hollywood called Technicolor Creative Services. Who did you blow to get that job?

Yes, digital cable is different from HD. Digital cable broadcasts shows in either 480i or 480p, while HD broadcasts in 720p or 1080i (1080p someday, but not yet.) Fox, ESPN and ABC use 720p while everyone else uses 1080i. I have no idea what a integrated digital tuner does, but I am sure Marv does.

There are several factors that can have affect the PQ of a title. The video source is probably the most important thing. If the source isn't very good, the PQ won't be great. The only fair way to compare the PQ for Blu-Ray and HD-DVD is to watch the same movie on both formats. First BR vs HD-DVD comparison. And right now, it seems that the problems are with the software. The codec that the BRs are using are MPEG2, which is old and isn't that good as others. But this is the wrong thread for this discussion.

Well I own a 360. But I'm all about the Wii right now just for the controls. The only way I'll get a PS3 is if it turns out that the BR's bad PQ is from the software and not the hardware. But I won't get it until the price drops to atleast $400.

http://forums.thesmartmarks.com/index.php?showtopic=72088

After some reading and asking other forums, the HD-DVD discs are capable of 1080p. The player just can't play it yet. I see 1080p.

That's a good idea. I'll look for my Elena Bovina hat. Also, off-topic, Mole is quickly passing you for "posting about HDTV in every post". Don't let him win. He's a drooling idiot. Yeah, but he's backing the wrong Next Gen DVD format..and most of what he knows is through me passing my knowledge along.. Yeah, I got some of it from you and the rest from google and the AVS forums. And your BR love blinds you Marvo.

I didn't mind Jersey Girl.

No, see, I don't buy that. I am sure I am wrong there, but it doesn't make any sense to me.

Are you talking about this quote:

And you have to remember this: the 360 isn't TRUE HD. The 360 is just upconverting the games to either 720p or 1080i, since it still uses DVDs for their games. But at the same time, I am not even sure how good the PS3 will look. Maybe it is just the Samsung player or it might be the codec they are using for the software, but the BR PQ looks like shit right now. Sony is also having trouble getting the laser to read the dual layer discs right now, so the BR discs are only at 25GB for the moment. I don't even trust the PS3 right now. Yes, the PS3 and 360 will look better than Wii. But how often to companies worry about the graphics than the gameplay? A lot. Nintendo is concentrating on the gameplay which I am looking forward to. I am pumped about this new controller and can't wait to get my hands on it. I'll be there day one for a Wii but will wait on a PS3 for a little while.

Ahhhh, that might help a lot.

Basically. One draw back: saving. You can only save in the Security room which is so far away after doing a few missions.