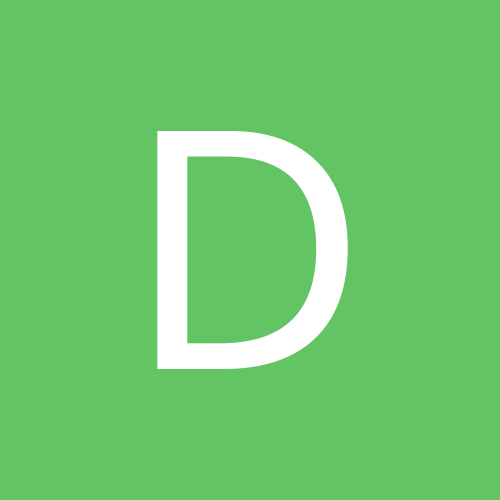 Content count

805

Joined

Last visited
Everything posted by DarKnight
Its the least shocking thing in the world that Vince hates this movie, since it exposes the wrestling business for what it is and shows the troubles a wrestler goes through, while Vince wants everyone to believe it is a happy business and everyone lives fine.

Well, maybe the Styles stuff wasn't storyline after all!

I actually watched that Vampiro vs. Awesome match not too long ago, and it really wasn't as funny as I remembered it being. I maybe saw 2 blown spots that were funny, but the rest of it was boring. Stevie Ray's commentary in WCW is all kinds of awesome. Anyone remember when they showed a Glacier ad on Starrcade 2000, and then all of the announcers buried it afterwards?

I was very shocked to find out that was Daffney. It doesn't seem like her at all.

Oh man, I can't wait to watch the blu ray of this! It seems like when I saw the movie in the regular theater, the screen looked more dark and blurry or something, but in IMAX, everything looked more brighter and sharp.

You know your career is over when Braden Walker had more TV time than you!

This is just sad. I was looking forward to his return, and apparently, Vince won't even give him a chance.

Did you think it got better the second time? When I first saw it in a regular theater, I thought it was great, but then the second time, I saw it in IMAX, and I loved it even better (not just because it was in IMAX either).

I enjoyed this movie better than The Day the Earth Stood Still. I never thought that Punisher: War Zone would be the best movie I've seen in theaters this month, but so far, it is. It wasn't boring, and its pretty fun to watch.

The thing thats scary is that it looks like The Sun was taking itself seriously while reporting that shit. Like they think anyone would really believe any of that. The very fact they even mention Robin screams fake.

Its really funny how many people accidently call The Dark Knight the Black Knight.

Well, at least with this Halloween sequel, they're releasing it in October instead of August. I thought that was really retarted with the first one, although it did end up making quite a bit of money.

I thought watching the trailer for this movie was better than watching The Day the Earth Stood Still. That trailer was kick-ass, so I hope the movie ends up being good.

Yeah, I don't really remember having any kind of opinion of it really. It was an ok fun kind of movie.

In Rob Zombie's Halloween, I thought the alternate ending with the cops shooting Michael was a lot better than the ending in the theatrical and unrated cut. I just loved the music playing in the background while the camera zooms out. It was really cool.

The thing is, I can't think of any lesser known villains that Nolan could sell the studio on. I can't really imagine Warner Bros. being excited about Black Mask after a movie with the Joker. The studio would probably want a well known classic villain.

Yeah, Punisher: War Zone was hilarious. Many people get shot in the face, and the villains have the most stereotypical italian accents. From the opening scene alone, I was laughing hard.

I saw The Day the Earth Stood Still today, and while I didn't think it was bad, it was pretty boring and pointless really. I thought the original was way better, but I can understand if someone doesn't like it, as some people might expect it to be an alien invasion movie, but instead they get a movie thats rather talky. While I thought the original had interesting things to say in the talky scenes, the remake didn't. I liked Gort the robot better in the original too.

I like that idea of Rachel Weisz as Catwoman.

DarKnight replied to 1234-5678's topic in Music

This album selling bad doesn't surprise me at all. Sure, the album is almost legendary because of its 15 year long wait, and some people wondering if it would ever be made, but doing no promotion for it would kill it in the end. I will end up listening to it, but my expectations are pretty low after I heard that song "Madagascar", which many people sounded scarred for life thinking it was so bad. I do like the title track though.

I thought Punisher: War Zone was a pretty fun movie. Its one of those "so violent, its funny" type of movies. Its kills are so over the top, that you can't help but laugh.

I enjoyed half of Rob Zombie's Halloween. I thought the first half was an interesting different take on the Michael Myers character, but the thing is, once he escapes the asylum, the movie just becomes a very generic slasher film, and has a very annoying take on Laurie Strode. If the remake made the second half very similar to the original (focusing on scares rather than blood), I would have liked it much more. I do think Michael is WAY more effective if we know nothing about him, and why he is what he is, so thats another thing the remake had going against it too.

I liked how they show the body count of 13 in the trailer as well.

Yeah, the trailer for this looked pretty good. I like how they tell the whole Jason story in this movie, like his drowning, him wearing the sack on his head, and eventually going to the hockey mask.

I thought Roger Ebert's review was sort of funny, as he expected it to suck REAL BAD, but actually thought it was too well written and well acted to be just awful. From seeing the red band trailer for this, it looks like people's heads explode like 5 times in this movie. I'm thinking about seeing this, but I don't know really.