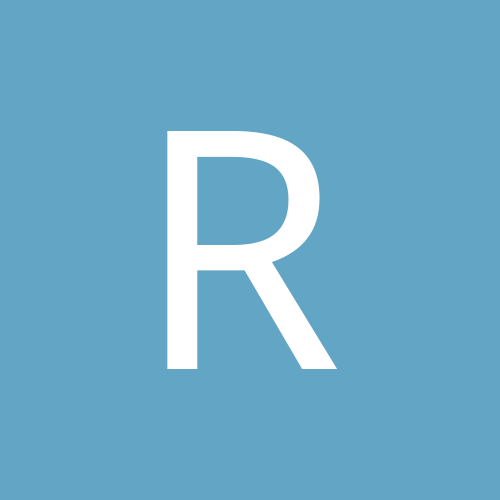 Content count

10670

Joined

Last visited
Everything posted by Ripper
You know what gets me? Fingernails. Anything to do with those fuckers get me.

I am wondering what they paid Murphy to do this movie. I mean, it looks like Pluto Nash II - Mini Nash. And we all know that he knew that movie was ass. But they gave him a shit load of money....

You have to admit, there isn't as many as there used to be. I think Cruise, Smith, Crowe and Hanks still can make people go see a movie despite what the movie looks like. And I think guys like Christian Bale can insure a movie not flopping now. Don't know if he guarentees big bank, but he will guarentee it won't flop.

I-Spy = Underrated His kids movies are great for what they are. If you are watching them like they are adult movies, of course you aren't going to care for them, but Daddy Daycare, Haunted mansion and Dr. Dolittle(well..the first one) were all damn good kids movies. Showtime was decent, Pluto Nash was horrible, Norbit was Horrible, and the shreks were all either good, or passable childrens movies. I think the perception of Murphy's "sucking" over the last ten years comes from the fact that 9 of the 17 movies he has done have been kids movies, and another 3 of those movies(Pluto Nash, Norbit and Holy man) were all undefendably horrid movies. But in the last 10 years I have enjoyed Showtime(kinda), Life, Bowfinger, I-Spy, and Dreamgirls out of his non kids/family movies. And that ain't bad.

I own the first Hellboy and I tell yah....I kinda hated that movie. It was pretty freaking bad to me. Don't know why...it just...was. I have no intrest in seeing the second one honestly. I blame Selma Blair.

Maggette doesn't WANT to take a pay cut. he just knows that when the Clippers signed Davis and probably are going to resign brand, that they can't negotioate a sign and trade with anyone because they won't be able to take back the salaries. So he will pretty much have to sign for the MLE or sign with the Sixers, who seem to want to put all their money into a PF. So basically he has his choice of teams to go to for the MLE. Well...except for Dallas....who used their on fucking Diop.

In other news, Baron Davis and his agent were asking for a four year 13 mill per year contract from the Warriors. They didn't want to give him more than 2 years at the same price. SO....they could have had Baron Davis for 50 mill, but instead opted to try and sign arenas for over a 100. What the fuck were they thinking?

I am mostly impressed with how I spelled "team" wrong up there. Tiem? What the fuck is that all about.

Golden State offering Gilbert that money all but guarenteed that Davis wasn't going to come back. That was actually pretty dumb of them. They could have resigned Baron to a contract less than max and had a PG that is just as good as Arenas and just as injury prone. This also would have maintained chemistry and given them room to resign their free agents that matter like Biedrins or Monta Ellis. Now they have thrown a max contract at a guy that is probably going to stay with the same tiem, alienated their current franchise PG, and now have to resign Ellis who now has even more leverage with them and will probably request even more money and you fractured the team chemistry. Good job there Mullin.

Oh really. See. I think you would have to be a WWE fan to know what they are probably going to do.

the best buy closest to me has ripped all the coupons off the season one sets. Thats some bullshit right there.

Because anyone claiming assault for the students volunteered to be mildly shocked(somewhere around the level of getting shocked when you walk across the carpet) would be laughed out of court?

i will say again. the best that the Raptors can expect from JO with Bosh being the down low offensive focus is what Rasho gave you. They are making a lateral move in terms of production here. Plus, JO is GOING to get hurt. Its time to just accept it. The Raptors suck on the wing. they didn't suck in the front court. They addressed the stronger part of their team and ignored the weakness. Right now, Jason Kapono, Joey Graham, Jamario Moon, and Carlos Delfino are their wings and 2 guards....that, gentlemen is fucking ugly.

I don't know who was the dumber in this trade that broke down, The bobcats agreed to give up Gerald Wallace (wing that can block shots and finish the same way as Jamario Moon only twice the player) for TJ Ford (a guy that they wanted to give up). Then charlotte backed out because Toronto wanted a 2nd round pick also. So...Charlotte could have had a franchise point, being able to take another need position in the draft and still have felton to trade (which they want to do anyway for some reason) to get the team better. But didn't do it because they didn't want to give up a 2nd round pick. Toronto could have gotten rid of Ford (which they wanted to do) and gained a wing that they need so badly. But nixed the deal over a second round pick. I mean...what the hell guys.

Oh well definately Strokers. Can't go wrong with them.

What the fuck does that even mean.

For the most part they are all horrible, horrible movies. But I still say MUTHA......FUCKA like Dolemite from time to time.

Hell, I have been to a strip club at lunch before becuase they had awesome wings. It really is part of the culture here. And the black chick at boomers had to be the same one because...well...its not like there is alot of them. Pleasers used to be the spot. You could go, play ball at run and shoot for like 5 hours and then go to pleasers down the street. Then it became more and more hood. Then it became the club that chicks that got kicked out of other strip clubs for fighting or fucking would go to work. Strokers is fun, and I always get in free because a friend of mine is popular there...although she is in a relationship now, so those days might be over. I would recommend Pinups next time you go. Although they can be dicks and hold the line for no reason whatsoever some nights. But they are open until 9 am and serve breakfast...so...yeah...good after hours spot.

You guys are really rating Mike Miller up there pretty high, huh?

I used to date a girl that worked at Pleasers(don't go to pleasers by the way). And girl that worked at Strokers. Boomers.... OH SHIT SON, you went to that no alcohol club? I don't know if it was that way when you went but they don't sell liquor anymore. and their table dances...get this...the girl literally stands on a table and dances. No lapdances or anything. 8 buck cover charge with a 2 drink minimum, but they don't have alcohol. There is this one...some race chick there that has the most perfect body ever if you are a boob man that doesn't care that much for ass. But she can't dance for shit. Then there is this black chick with this huge ass that has a perfect body for someone like me. She is the most talented one there. The white girls are all really nice looking and if not for the lame table dances, I would recommend that place. It has some of the best looking women...the club just sucks ass. Oh yeah, Atlantic Station is fucking awesome at night.

He doesn't seem to mind shitty story with "lets blow shit up" if the blow shit up part is fun. Once again, I point to his review of Painkiller which has a awful story but he loved it.

That year when Kidd was out the start of the year and Jefferson was the only player wortha damn on the team, Jefferson was amazing at the point forward role. I do think he is very underrated skills wise.

New Jersey just robbed the whole goddamn draft.

And I don't think Mark Cuban is the teams GM.