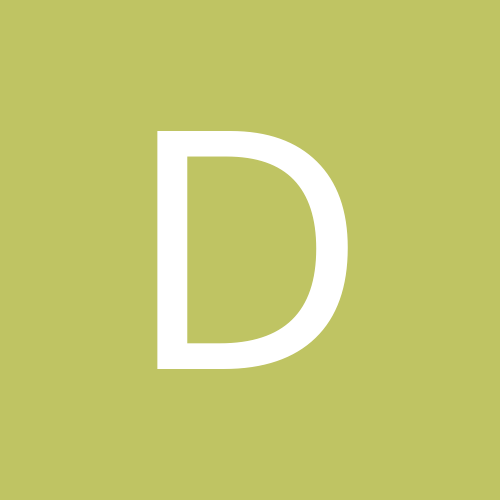 Content count

3823

Joined

Last visited
Everything posted by Dangerous A
Here is the article... Ring of Honor Headed To The West Coast Wednesday, August 01, 2007 Ring of Honor is set to debut on the West Coast as part of the gigantic WrestleFanfest 2007 weekend. WrestleFanfest is will be the ultimate fan experience and Ring of Honor will be apart of it on Sunday, October 21st wth a live event at the legendary San Francisco Cow Palace. WrestleFanfest 2007 is a three day event featuring some of the biggest names in the world of professional wrestling. The main attraction signing autographs on October 21st as part of the convention is none other than Stone Cold Steve Austin. WrestleFanfest 2007 has several different ticket options available for this weekend including VIP packages. Stars already confirmed to be signing autographs during this weekend include: Goldberg, Roddy Piper, Kevin Nash, Kurt Angle, Christian Cage, The Great Muta, Ultimo Dragon, Mil Mascaras, Diamond Dallas Page, Bobby Heenan, plus over 100 others including some major names to be announced. For more information visit www.wrestlefanfest.com. Besides the live event on Sunday, October 21st Ring of Honor will also be hosting several different autographs sessions throughout the weekend with the stars of ROH. Already signed for the live event on Sunday is: -ROH World Tag Team Champions Jay & Mark Briscoe -Bryan Danielson -Nigel McGuinness -No Remorse Corps of Roderick Strong, Davey Richards & Rocky Romero -Plus much more to be announced in the upcoming weeks including lots of top ROH stars!!! In order to attend the Ring of Honor event you must purchase a FanFest ticket. Ring of Honor will also have reserved ringside seats available. Ticket information will be announced in upcoming weeks

Kurt's gotta keep the options open. You know, repair that bridge you burned down.

If this number holds true, we may see Vince back on TV as soon as next week. No way he stands for playing third fiddle to Super Nanny and the second to last episode of Hell's Kitchen!

Yikes. Not sure if it'll stay that way, but Raw has been trending downward the last 3 weeks and looks like the bottom fell out this week.

If WWE releases him now, then Jeff may still be able to get snatched up by TNA in time to no-show Bound For Glory.

You know, I can actually laugh at that now. Whether that makes me a heartless jackal or not...

This news should not surprise anyone at all. I guarantee it didn't even surprise Matt.

Uh, yeah, what Bix and barron said.

I don't buy Dave Meltzer as this jaded guy covering wrestling because it pays the bills. The guy used to write for the Oakland Tribune and a couple papers in Texas covering legit sports. He has a degree in Journalism. If he was as jaded as some have made him out to be, why wouldn't he just end his misery and cover something else? He is already the MMA columnist for the LA Times. He could just as soon cover MMA for many other papers around the nation if he was that fed up with pro wrestling. He is well off and could just as easily take a normal sports writing gig than cover wrestling and make a decent living. So what if he doesn't lick WWE's asshole. Good for him. He still bashes TNA and used to bash WCW with the best of them. About the only promotion he isn't as hard on as he could be is ROH and even last week's issue about their first PPV had some criticism about how ROH still has a lot of work to do to get over with anyone outside their fanbase. As journalists, guys like Meltzer and Keller are probrably sick of the culture of the locker rooms and not pro wrestling itself and that is why they speak out so much. That and the inordinate amount of death in wrestling.

Dangerous A replied to alfdogg's topic in Sports

I think with Ray Allen now on board and Paul Pierce still in the mix, KG has softened his stance on not wanting to go to Beantown. This has a good chance of happening now.

If Pacman Jones promises to "make it rain" with Gail Kim, Traci, and Christy Hemme, then TNA automatically gets $30 of my money.

I think people may be confusing developmental deals with guaranteed contracts. Developmental deal means you are in OVW or less and you may or may not be brought up and can be cut at a moments notice. A guaranteed contract means you get x amount of money from the downside portion guaranteed with the opputunity to make more, depending on appearances, slot on the card, etc. The developmental deals are good if you are young and don't have many assets that are dependent on regular income or have a family to support.

Simpsons movie is starting out white hot at the box office... http://news.yahoo.com/s/nm/20070728/en_nm/boxoffice_dc $29.1 million on the first day out is very, very impressive. It will definitely open #1 and will probrably get anywhere between $55-$65 million for the weekend.

Angle was let go because he tested positive for steroids and his prescription expired. While he did have some very obvious painkiller issues and left some head scratching messages for Vince and John Laurinitis that were huge red flags, the deal was he was taking roids and the prescription loophole failed him when he didn't get a renewal. Had his prescription not ran out, they may have given Angle a rehab or you're gone option, which would've gotten him released anyways because Angle didn't want anything to do with rehab and was/is in denial about his problem with painkillers.

But Yokozuna was actually good. And once again you're forgetting they also pushed the smaller wrestlers like Bret Hart, Shawn Michaels, etc. And Bret Hart and Shawn Michaels have both been linked to steroid usage at various times in their career as well. But who really cares about other two-bit promotions? Pro wrestling and WWE are synonymous terms in American culture. That's like sayin that Congress shouldn't worry about cleaning up MLB because there might be users in Joe Blow's company softball league. WWE should be and will be the no. 1 target. Thank you. There is a huge gap between WWE and the rest of pro wrestling. I think a lot of people in wrestling forums really overestimate the scope of how small the Indie scene and even TNA and ROH really are.

Found this on another board and felt this would bring a smile to some folks amidst all the gloomy shit the last month... http://wrestlecrap.com/gimmicktable.html

This looks to have some legs to it. Other promotions are not going to get hammered as much publicly because WWE makes hand over fist cash while every other promotion in the US either barely breaks even (ROH and a couple Indies) or are huge money losers (TNA and everyone else). Because WWE is far and ahead the leader in pro wrestling and are a publicly traded company, they are going to come under heavy scrutiny. To the winner goes the spoils.

Can't they get a warrant or something to that element? They don't have a right to them. It's why they're asking. If WWE doesn't satisfy the government's queries, they'll be on the Hill in the form of a congressional hearing. It would be in WWE's best interests to comply as best they can or we'll be seeing what we saw in Baseball with Sosa, McGwire, etc. except with HHH, Taker, and HBK. (that would get me to finally watch C-SPAN)

I think Bruce Mitchell said it best on PWTorch forums... "Here we go".

Dangerous A replied to JaMarcus Russell's #1 Caucasian Fan's topic in The WWE Folder

According to the latest Observer, the tentative plan is for Cena vs Orton at Summerslam with Orton winning the title and the returning HHH (after vanquishing King Booker at Summerslam) to chase Orton with Cena in the mix.

I find what Alvarez said to be very facinating. I remember the story of when David Von Erich was found dead in his hotel in Japan that the first thing Bruiser Brody did before authorities showed up was to flush all the drugs David had in the room. Makes me wonder if anyone protected the business when Eddie was found.

I get this argument for WWE, but they are by and far #1. I mentioned this on page 149 of this thread. The media is going to look to them (WWE) to be the people to do something, anything about the problem. To give you an example, there is a recent Yahoo article on UFC where the writer says that steroids is a problem in MMA and UFC needs to do something about it. Below is a quote from the article... Now, insert WWE in place of UFC and that is why people, mostly mainstream media and people who aren't fans of wrestling, are coming after WWE in regards to accountability. Look at the mentality here. You may not like it, but it is what it is.

I apologize if this has been posted in the past. Haven't been back here in forever. http://www.neave.com/strobe/ Click where it says and then stare at the strobe picture for about 20 seconds and then look away at anything. Pretty trippy and cool.

Here is a rebuttal letter against the WWE Writer Pete Doyle from yesterday's WO.com...(nice points)

Unfortunately for WWE, that is a by-product of being the #1 promotion by a large margin and the face of professional wrestling when viewed by non-fans. Groups like TNA and ROH don't register on the mainstream media's radar because they are so small. Joe Average thinks TNA is still Tits n Ass and that the Ring of Honor is in Texas Stadium. If WCW were still around and this happened, there'd be a lot more blame going around than to just the McMahon family business.