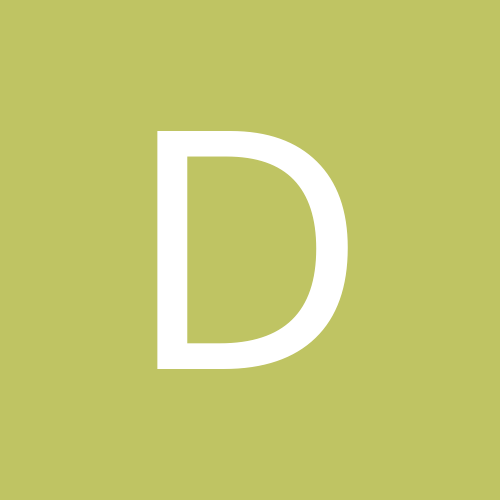 Content count

3823

Joined

Last visited
Everything posted by Dangerous A
I disagree raz because AAE has the worse Cuban accent in wrestling, ever.

Dangerous A replied to a topic in Sports

After reading that the Kings have been granted permission to interview Mario Elie for the head coaching job in Sac, I think that's the guy I personally would like to have as the Kings coach. I'm not feeling Carlesimo or the Monarchs coach and Eric Musselman didn't show me much in his GS run, but he's young and may have learned a thing or two on the bench in Memphis.

Obvious must win for the Suns to stay alive tonight. I don't think they can come back from 3-1 against Dallas and I don't think Dallas is going to let another 3-1 series go to 7. Miami is rolling right now. They really have to not get complacent and really try to put the foot on the throat tommorrow on the road. You can't give a team like Detroit hope. You have to kill them.

The reason Raven looks out of shape is because he is having thyroid problems stemming from a combo of steroid, drug, and alcohol abuse. That said, he shouldn't be wrestling. He should be looking to get healthier.

Rip, haven't you got the memo. That LeBron guy is a hack. Totally exposed as an average player pretending to be great. The media made him, I tells ya. He didn't make it this far on talent. It's the media and the refs I say.

Gonna have to catch this on Tivo. Mavs vs Suns > Smackdown

I get the queasy feeling it's Candice because she's the only one they've featured as associated with Vince the last several weeks and if you want continuity, she was the last person who applied right after Bischoff was fired.

My personal fav was the line "...slit his throat and it's over and out."

I like this idea. You know, I don't think it'd be a bad idea to let Abyss have the X title for half a year or so. It'd re-enforce the open weight part of what RRR is talking about.

Here's a question that the booking committee should've asked themselves before green lighting this angle... Does getting a win over Kevin Fucking Nash even mean anything in 2006?

It won't be. It'll be Candice Michelle.

Here's Lance Storm's take on the Nash/X Division angle...

Sounds like Miami's problem, not Detroit's. Detroit put up 25, which is respectable. If Miami can only muster 12, again, their problem.

I picked the Mavs in 5, but I don't want to be right in this case. The Suns are just too fun to watch and they show a ton of heart. I give D'Antoni a ton of credit for the under appreciated job he has done. In the face of elimination in the Laker series, he kept on saying they just needed to be the Suns and get out and run and everyone, myself included, kept wondering what the fuck was wrong with him. Good for the Suns though. I always feel you should take Game 1 if you don't have homecourt in a series. That, and Mark Cuban can be annoying.

Bring a can of RC Cola and a moon pie.

Raja Bell is out for Game 2 with a calf injury. Could be anything from a serious pull or strain to something where he may be able to come back sometime in this series. Josh Howard is listed day to day with an ankle bruise. I think he'll be back for Game 2, but will play limited minutes.

Here are some random famous people... George Bush - The Idiot Jennifer Love Hewitt - Scrawny Giant John Cena - Yes, I can see you, but I don't want to! Brad Pitt - Duke Cannon Angelina Jolie - Mad Vampire Bill O'Reilly - Mister Piper Harry Knowles - Massive Man Roger Ebert - Enormous Volcano Paris Hilton - Headunter Ace Al Gore - Inventor of the Internets Bruce Springsteen - Horrible Rock Marlon Brando - Wild Pirate Ron Jeremy - Rowdy Coward Dr. Phil - Prince Satan Homer Simpson - Stinky Man Bill Cosby - Bulldog Pounder Pamela Anderson - Double-Crossing Man Bill Paxton - Marvelous Yeti Tom Cruise - Batshit Crazy (Seriously) Jenna Jameson - Hercules Hercules Elvis Presely - Hulk Titanic Paula Abdul - Beefy Meathead Brock Lesnar - The idiot sold out Kevin Nash - Big Dumb No-Talent Jerk Scott Hall - Drunken Idiot Kamala - Macho Gremlin Alyssa Milano - Triple Burglar John McCain - King Kong Tornado Bob Barker - Disco Pounder Kerry Von Erich - Bobcat Clown Dana White - King Kong Venus Wade Keller - Fabulous Jackass Dave Meltzer - Terrific Kahn Bas Rutten - Gorgeous Dog

Dangerous A replied to UseTheSledgehammerUh's topic in Site Feedback

I think it should be sub-foldererd as well. IIRC, ECW is slated for a 13 week guaranteed run and if it takes off, it'll get a permanent slot or something. No need to make a folder for something that may fizzle out in 3-4 months.

In theory, it'd be great to see ECW swallow SD up and have half the SD roster head up to Raw and the other half to ECW, but it's not going to happen. Simply put, UPN/CW don't want ECW. They want the WWE/Smackdown brand. That is why ECW is going to Sci-Fi and will stay there. CW doesn't want something they view in their eyes as unproven. If shown clips of ECW, CW would probrably cancel the TV deal all together. ECW is made for prime time/late night cable.

Joe got Kobashi up for the Muscle Buster and he's all of 260+ lbs. The only TNA heavies Joe would have problems doing the Buster for are Abyss and Lance Hoyt and that's more because of their height, not their weight.

Phoenix has certainly come to play tonight.

Dangerous A replied to Vampiro69's topic in Sports

So you resurrected this for that story? :: shakes head ::

Stacy Keibler apparantly suffered a seizure and was rushed to a NYC hospital... http://www.nationalledger.com/artman/publi..._27265890.shtml

She's still under contract until July. Now that Stacy has money in her pocket, Vince can't force her to do shit. It's the flipside of the "independent contractor" status WWE wants to keep up.

Between the finales of 24, Alias, and 2 Game 7's in the NBA playoffs, this isn't that surprising.