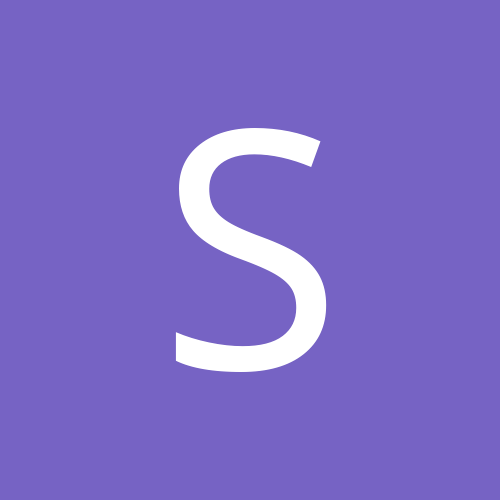 Content count

1748

Joined

Last visited
Everything posted by Smartly Pretty
Can cities with more than one stadium/nickname be picked more than once?

Yeah, the Jonas Brothers are popular but they haven't quite reached Fred Armisen levels yet.

LHP Frank Viola Now I can start picking position players.

LHP Bill Foster. My rotation eats yours for breakfast.

I almost took Maddux. I was deciding between Maddux and Pedro, but in the end, I couldn't take a guy responsible for so much childhood summertime angst. There's one more pitcher still out there I really like, and I plan on having my rotation 80% by tomorrow. These are fun again.

I pick Pedro Martinez. My rotation is looking pretty badass.

This is a fantastic pick. 15 years from now when Pujols is elected to the HOF (or 17 or 18 years, whenever it is) I'm not so certain Stan Musial will be the best first basemen in Cards history. I mean, he probably will be, but it'll be really fucking close.

I don't know what it is that's in it, but Chinese food makes me sick (hold the jokes). Which blows because Chinese food is delicious. Sometimes I eat it anyway and then just suck it up.

I can go cause 909 went right? Tom Seaver

How come all the old Chris Simms posts are now advertisements for grills?

This nickname is less fun than "Legendary Harry". But hey, I have to make this tournament fun for me. Semi-Charmed Life has no nostalgic value, I've gotta nominate what I like.

Will do. I guess, really, it'd just be cool if you actually said anything about those albums after you posted the art.

Goldengreek - get the fuck outta here theone - Who nominated KOAB? What the hell? YKRG - Insufferable in the sports folder TaigaStar - the SWF might actually fold if TaigaStar gets banned. I'm not sure how I feel about that. Cabbageboy - Classically awful. EricMM - Pbone rules. Twisted Intestine - Who's AmDrag fan? Milky - I like both of these guys. Milky isn't having a strong 2009 though. And Bob's been getting poked fun at a bit too much. If he's guilty of anything it's having two favorite hockey teams. RoHo - Win. Just...just win. Chazz - I'd miss having Matt around. 3. Jingus - I can't vote for Czech...even if he doesn't like Aeroplane. 7. DarKnight - Marvin is the board's younger brother at this point. He's annoying as shit and completely awful, but I don't really wanna see him go. Cartman - The less Bostonians the better. And EHME likes hockey. Gary Floyd - Reduce the number of pictures in the music folder by 75% Y2Jerk - Curry's insanely huge gif was super annoying, but other than that he's ok. Enigma - Marney Was Murdered, as a username, should make you immune from things like this.

I disagree, a lot of those songs suck. Freak on a Leash? TWO Paula Abdul songs?

Pfft, I didn't listen to any of that shit in the 90's. Except for the Spice Girls. But hey, we just did a tournament on the 60's.

Is there a post somewhere in which you actually articulate why you dislike it? It seems you usually just tell the young acoustic hipsters to get out of your jazzy yard.

Pixies - Head On (I have no idea what year the Jesus and Mary Chain originally released this, but I don't really consider it relevant because I like this better) Pavement - Filmore Jive (I would have nominated Cut Your Hair because that got some cool radio play, but you already did and I have "Filmore Jive" listed as my religious views on facebook. So there) Magnetic Fields - Papa Was a Rodeo Eminem - My Name Is The Breeders - Cannonball The Vaselines - Son of a Gun The Lemonheads - Buddy Violent Femmes - American Music Guided by Voices - Queen of Cans and Jars (was anything on this released as a single? I wanted to have something from it nominated but I'm largely unfamiliar with everything else they did so I have no idea what the single on here was, if there was one, and if there wasn't, what the "notable track was". I just picked my favorite) Jawbreaker - Bad Scene, Everyone's Fault (this is my sleeper for the tourney) Belle and Sebastian - Get Me Away From Here, I'm Dying (See Queen of Cans and Jars) CAKE - I Will Survive (Tastiest guitar solo of the 90's) Nas - NY State of Mind Presidents of the United State of America - Video Killed the Radio Star Spice Girls - Wannabee (#1 Everywhere, we can't ignore it) The White Stripes - The Big Three Killed my Baby Tullycraft - Pop Song's Your New Boyfriend's Too Stupid To Know About (best title of the tourney) How many is that? I'm not counting. That's your job, Kinetic. EDIT: Lovefool! I forgot about that. I also nominate that. It rules. And that reminded me of Steal My Sunshine, which I also definitely nominate.

Smartly Pretty replied to a topic in Music

Can we use this thread for nominations?

I just saw this. I liked it. Coupla questions for you guys who read the comic. What the hell is the squid ending? At what point in the movie does it deviate from the book? Just out of curiosity. Actually, that's the only question. I don't understand why anyone would give this movie a "1.5/5" though. Having never read the comic, I think a lot of you guys have to understand that film adaptations aren't live action comic books. They're movies, and should be critiqued on their own merit. "this movie sucked because rorschach didn't do this or that" is no way to evaluate how entertaining a movie is.

Nevermind, no picks on weekends I see.

RIP. Heaven needed somebody whose fucked Stacy Keibler.

Smartly Pretty replied to Man Who Sold The World's topic in General Chat

Why is facebook never satisfied with it's layout?

I hope somebody takes Duke Snider before the end of the first. It'd be cool with Willie, Mickey and the Duke all went in the first.