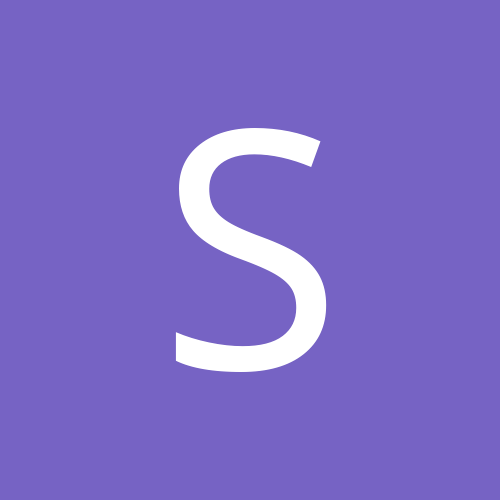 Content count

1748

Joined

Last visited
Everything posted by Smartly Pretty
A good way to be helpful and get good dialogue going is to start good dialogue. Cheech does that, which is why I like him, but this Jr. Modding nonsense is just annoying.

Cheech, you've really got to drop this whole schtick

I don't know why he would look at it and then not tell us a little bit about himself, unless he's really shy or something. Should we give him some points of interest? Wife/girlfriend? Age? Interesting stories from childhood? Special skills? Occupation? Senior quote in high school?

Smartly Pretty replied to Mik's topic in Music

Xl re-relased it in 2009 so it's appropriate to talk about here: The Airing of Grievances by Titus Andronicus fucking rocks, you guys. It's sort of a nice reminder that indie rock isn't all about pussies with acoustic guitars and mountain men with tambourines (that I'm opposed to either of those two things). I'm not usually too big on guitar solos, but the solos at the end of side one are fucking dope. I know Byron's a fan. Who else?

Smartly Pretty replied to King Kamala's topic in Music

I'm with Kreese, Stars Are Blind is fun.

Smartly Pretty replied to Burning Pirate Ship Sex's topic in No Holds Barred

Smartly Pretty replied to Burning Pirate Ship Sex's topic in No Holds Barred

Marvin as strong sad, hahaha. Awesome. King Kamala Classic:

If we didn't have a moon, wouldn't we be catastrophically fucked? Doesn't having a satelite basically keep us from spinning out of control completely? I think there's more than just tides that the moon basically controls.

I bet all those teams who were afraid of Boras are kicking themselves over passing on Rick Porcello now that it looks like that kid is for fuckin' real. I think Brad Holt kinda got snubbed from that list, Cheech. Jefry Marte is the third Met on the list, but really, there's at least a couple Mets inbetween he and the next Met on there, Wilmer Flores. Holt, as I said, and also definitely Jenry Mejia. Maybe even Scott Moviel, a guy a lot of websites like Baseball America are kind of sour on because he only throws 92, but I like because he's 6'11 and the ball probably looks like it's coming in at 96-97 and has awesome command for someone so huge.

Hey, maybe he's fascinating. We won't know until he tells us.

He might be, for all I know.

That was fuckin' lame. Nate out dunked him.

Over the last couple years on this board, I'd like to think I've finally begun to understand the social dynamic of this place...but the Princess Leena fascination I don't, nor will I ever, "get".

http://forums.thesmartmarks.com/index.php?showtopic=93818 Shitload a' peanuts.

I'm on a boat, motherfucker. Andy does his best with Jorma and Akiva at his side.

Nationals castoff? On a team with David Wright, Jose Reyes, Carlos Beltran, and Carlos Delgado, Ryan Church outperformed everyone. He was a good hitter when he was healthy last year.

No, dude, they are struggling to generate income. Peter Gammons just wrote an article on it. Not to mention Citi Group is being pressured to relieve naming rights to the stadium, which would be a fiscal disaster for the Mets. They can't afford to pay both Orlando Hudson and Luis Castillo. EDIT: Fernando Tatis is not the everyday left fielder, he's platooning with Daniel Murphy. If Murphy exceeds what's expected of him it wouldn't surprise me at all to see him take that spot completely. Also, guys, don't forget that Ryan Church was the best hitter on the Mets for a large portion of 2008. The corners are fine.

Naiwf, will you shut the fuck up? What the fuck do you want Fred Wilpon to do? Sign Manny Ramirez, a player the Mets don't really need, to a contract they really shouldn't sign, with a barrel full of money that Fred Wilpon might want because he just got fucking scammed? The entire Mets infield makes a shitload; they just signed K-Rod. He spends more money than anyone in the National League. Fist yourself.

Smartly Pretty replied to Smartly Pretty's topic in Music

Just got a 3 day pass to the Harvest of Hope festival in March. It's mostly a bunch of shitty punk bands, buuuuut the Virgins, Broken Social Scene, Girl Talk, the GZA and HEALTH are going to be there, so it should be fun. I don't know if you guys realized this, but shitty punk bands have hysterical names. "Underground Railroad to Candyland" being my favorite. Also "Ninja Gun" and the recently added "Religious as Fuck". I'm not sure if I should make an effort to see a band called "Religious as Fuck" or if I should stay very very far away from them. EDIT: the Virgins and Broken Social Scene just canceled but the Mountain Goats got added so that's cool.

Keenan as James Harrison made me laugh really hard.

Smartly Pretty replied to Nighthawk's topic in Music

http://www.hulu.com/watch/4249/saturday-ni...ouse-of-carters

Not only do they play different people, they are different people.