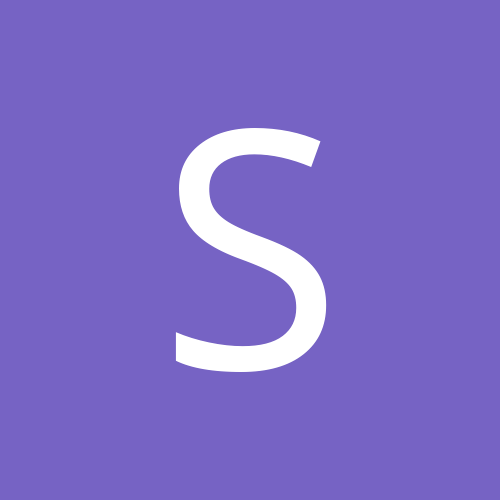 Content count

1748

Joined

Last visited
Everything posted by Smartly Pretty
Smartly Pretty replied to Giuseppe Zangara's topic in Music

I knew I wasn't the only one who likes Government Center!

Smartly Pretty replied to treble's topic in Sports

If I had the very last pick in the NHL draft, I'd take a guy that made 95 saves in a division III game. Not because he's probably talented, but because he deserves some sort of extravagant compensation. And what the hell, it's your very last draft pick.

Fact: Hollywood Spike Jenkins comments all of my statuses "I hate you" or something similar. I hate when people try to talk about viral videos with me. I also hate when people tell me that really funny thing that just happened in AP Stats (and similarly, how much homework you have). I'm usually pretty good for conversation, I guess I'm with you when people talk about cars, but that's actually sort of a running joke among my friends now because I'm such a shitty driver. So whenever that comes up and I'm around there's usually a joke about it and I can stay interested. I dictate conversations usually, so I'm probably the one making people bored.

Smartly Pretty replied to Mik's topic in Music

I think my favorite is "Summertime Clothes".

If Sanchez slips to #17, I don't know how the Jets could pass on him, but at the same time, a guy like Josh Freeman, who realistically shouldn't go any time in the first or second round, shouldn't really be on their radar. I'd like to see the Jets take James Lauranitis, or however you spell that. Or Vontae Davis.

Smartly Pretty replied to Giuseppe Zangara's topic in Music

1. Doolittle - Pixies 2. Crooked Rain, Crooked Rain...-Pavement 3. Illmatic - Nas 4. In The Aeroplane Over The Sea - Neutral Milk Hotel 5. Blonde on Blonde - Bob Dylan 6. Funeral - Arcade Fire 7. Disenchanted Hearts Unite - Tullycraft 8. De Stijl - The White Stripes 9. Bee Thousand - Guided By Voices 10. Who Will Cut Our Hair When We're Gone - The Unicorns I'm already fairly unsatisfied with this list.

Pleeease. I was suckin' Kenny Britt's dick three pages ago.

Would a kind soul with ESPN insider care to give us the full list of organizational rankings?

Smartly Pretty replied to Smartly Pretty's topic in Music

Saw Titus Andronicus and Los Campesinos! tonight. Preeeetty good show. Titus Andronicus are a pretty great live band. We got to hear a new song, too, and it was fucking fantastic. It was 6 or 7 minutes long, and at one point Andrew Cedermark kicked his drummer's crash cymbal off of its stand. At one point he was talking about how there's nothing in New Jersey and I, being a former resident of Ridgewood and Titus Andronicus being from Glen Rock, shouted "you guys have the huge fucking rock!" and I realized that being the asshole that shouts shit at the band isn't really that fun. We had a funny conversation about it at the merch table after the show though, and it turns out they don't know my only friend who went to Glen Rock High School. Los Campesinos! were pretty fun too. They're a lot more aesthetically polished than Titus Andronicus. At one point the singer (Gareth? They all have those stupid stage last names) broke his microphone, rolled it off stage to a roadie (or some tech guy, they probably don't have roadies), the roadie fixes the microphone, rolls it back, and Gareth picks it up and immediately starts singing. This all happens in perfect 4/4 time. I thought that was funny. The two girls in Los Campesinos were the cutest two girls in Jacksonville this evening. Especially the bassist. Wow. Like I said, aesthetically pleasing. It was fun.

Smartly Pretty replied to a topic in Sports

Give the ball to Ray Rice, I say.

Cheech, I'm not sure why you think that Lester and Pedroia, two young budding stars, will regress and also think that Ortiz and Lowell, two fragile aging stars, will improve. I think it's probably a wash and you're right in your assessments anyway, but the way you worded that was...odd.

I missed the last round. Oops! Gimmie Agent and Kinetic. Both creme of the crop posters.

The Giants don't really need to bring Plax back. They'll be in an excellent position to draft Kenny Britt with their early second round pick, and Kenny Britt is basically just Plaxico Burress without any attitude problems.

Hoodies are great for sleeping through first period. That's their function in my life.

Re: Short sleeve button down t-shirts. These are ok, but never ever with a tie. I hate when someone is in a formal enough situation where a tie is needed, but they opt for a short sleeve shirt. That's retarded. Also, I either wear white Chuck Taylors or flip flops.

I got a blazer at Salvation Army yesterday.

Smartly Pretty replied to Nighthawk's topic in Music

Can anyone here get me into Cat Power?

Smartly Pretty replied to a topic in Music

One time I was walking home and it started to rain, so I sat under a tree, and it was by this like, pond, but I live in Florida so it was still sunny out, and as such a rainbow appeared. "Yoshimii Battles the Pink Robots" came on my iPod as I watched this rainbow arc over a pond. It was pretty cool. Anyway, my favorite is She Don't Use Jelly. Is that cliche? I'm not sure I really care, that's definitely my fave.

Smartly Pretty replied to Fuzzy Dunlop's topic in General Chat

Tyler is so damn done with Babolat I hate my raquets, I want find whoever designed them and throw it at him, I hate them SOOOO MUCH. 8:35pm He spelled rackets with a q. Ha. Haha.

There are a few Hallmark movies on tonight.

Not this one, but when I was 7 years old I got a Tom Jones best of for my birthday. How strange.

Incandenza - In a lot of ways, Inc represents exactly what TSM is about. Slayer - Board historian! Kinetic - He's the favorite this year for a reason Edwin MacPhisto - A TSM legend. KOAB - I owe him a couple of votes from the first two rounds. Agent - Agent had a really strong year. Treble - Hockey fan, also hysterical. VX - Cooking and football and cooking.

I still can't believe the Mets aren't talking to Ben Sheets.

Thanks you guys. And Inc, we would, uh, Idunno I'd probably end up asking you to buy me alcohol.