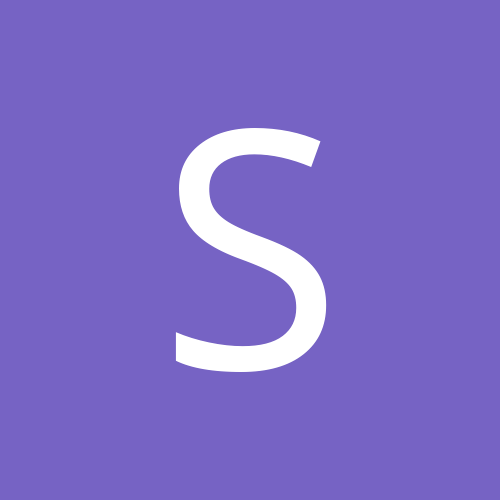 Content count

1748

Joined

Last visited
Everything posted by Smartly Pretty
(AP) - It would seem that no director in the history of film has had a weirder trajectory than Gregory Dark. Following a lengthy career directing porn in the 1980s and '90s - his credits include Black Throat, Hootermania and the Between the Cheeks series - Dark moved on to music videos, including clips for Britney Spears and Mandy Moore. And now he's behind the camera for a mainstream feature film, the horror flick See No Evil, though to call it legitimate would be a bit of an overstatement. The actors keep their clothes on, but See No Evil is no less gratuitous and exploitative than his previous offerings. The movie's press notes fail to mention his illustrious filmography; however, they do inform us that Dark has a master's degree from Stanford and a graduate film degree from NYU, both of which he's putting to good use. See No Evil, which wasn't screened for critics before opening day in keeping with the pervasive trend of 2006, is uncomfortably misogynistic even by horror-movie standards. Women invariably are referred to as sluts - and worse - and are tied up and tortured, gagged and kept in cages. They are dragged by their hair across the floor and tossed over the shoulder like rag dolls. Oh yes, and some of them have their eyes plucked from their sockets and dropped into gooey, fluid-filled jars. All this abuse comes at the hands of World Wrestling Entertainment superstar Kane - this being a WWE Films production - the beefy 7-footer whose character, Jacob Goodnight, is described as a "reclusive psychopath." Theoretically, that wouldn't make him all that dangerous. But through the film's contrived premise from first-time screenwriter Dan Madigan, a group of unsuspecting young people are thrust into his realm. These small-time criminals, four women and four men, are sent on a community service project to clean up the long-dilapidated Blackwell Hotel, which Jacob calls home. Escorting them is the cop (Steven Vidler, doing a bad Clint Eastwood impression) who just happens to have shot Jacob in the head four years earlier. As the prisoners insult and feebly flirt with each other, we're left to wonder halfheartedly who will die first, and how, and who will survive. (In an unusual twist for the genre, the black character is not the primary victim.) Christina Vidal, Samantha Noble, Luke Pegler and Michael J. Pagan are among the actors you've never heard of playing the targets. One by one, though, they do succumb to the sheer brute strength of this tormented giant, who still has issues from childhood and chooses to act them out with the help of a hook attached to a long chain. And of course he finishes the job with his preferred eye-gouging technique, hence the title. Nothing about See No Evil is scary. With its run-down, abandoned setting, which is lousy with roaches, rats and flies, it's just dark, dirty and gross. And the killings themselves, while gory, are also unintentionally hilarious. As for the acting - and the action - it's more believable in any given episode of WWE Raw

If I was a booker, I'd post the shows in Taupe Apparently taupe is not a color on TSM. I shall start a riot.

The camera fades in. Kaibatsu eats the ham sandwich. I can be lame, too, you know.

Let's hope this hardcore match goes better than all of my other ones

Comments, you fools~! -- The cameras fade into the ring, and all three wrestlers have already made their entrances. Funyon booms into the microphone. "Ladies and gentleman, this is your MAIN EVENT for the evening, and it is for the CRUISERWEIGHT CHAMPIONSHIP OF THE WOOOOOOOORRLLLLLDDDDD!" "To my left, from Elkhart Indiana….THE UNIQUE YOUTH…ZYYYYOOOOOOONNNNNN" "Also to my left, from Sendai Japan….THE DIVINE WIND AKIRRRRRAAAA KAAAAIIIIBATSUUUUU!!!" "And the champion…from Manhatten New York….THE SPIRIT OF AGGRESSION…GRENDELLLLLLLLLLL" The three cruiserweights circle each other, holding their hands out to their sides, preparing to counter any move one competitor may throw. The grapplers all lift their arms, and form somewhat of a three way Greco-roman knuckle lock. Zyon makes the first move, kicking Grendel, who is to the left of him. Rose backs off after the kick, retreating to the ropes, leaving Akira and Zyon locked up with one arm. Kaibatsu then throws a kick of his own Zyon's way. Zyon retaliates with a low kick. Grendel comes running back at the other two wrestlers. Akira and Zyon try to hit Grendel with a double clothesline, but the Spirit of Aggression ducks under the strike. He hits the other ropes, and comes bouncing back. Akira and Zyon, still locked up, then hit Grendel with a double knife edged chop! "Wuh-ho!" Mak shouts. "Interesting to see Akira and Zyon working on the same page there! Grendel falls to his knees, and Zyon puts a collar and elbow tie up on with Kaibatsu. Any cooperation the two had going on a second ago has died down, and they shove each other around the ring in the lock up. Spinning all around the ring, bouncing off the ropes, and turnbuckle. Grendel gets to his feet, and the two contenders spin their way into the champions area. Hunter leaps, and extends his feet out, hitting Zyon and Akira with a double dropkick! "The action is starting off hot and heavy here, Mak!" "Well, it's going to have to if they don't want the crowd to shit on them! Were you watching that last match?" "I'd think it'd be pretty easy to win the fans over in this one – all you have to do is have a winner!" Akira backs up a few feet, but is quick to regain his balance. Zyon falls back into the turnbuckle. Grendel approaches Kaibatsu, but this turns about to be a mistake. Kaibatsu lifts his arm up under Grendel's chin, and nails him with a vicious European Uppercut that knocks Rose off his feet! Zyon then runs towards Akira, and leaps up into the air, nailing Akira in the chest with the Snap Dropkick! Akira rolls out of it, and the three grapplers are at a standoff in their corners, allowing the audience a moment to applause. Akira and Zyon now approach each other, and put in another collar and elbow tie up. Grendel, not wanting to be out of the action, throws a clubbing forearm to Akira, breaking up the tie up. The champion then throws a forearm to Zyon. He turns to Akira, and nails him with an elbow. The Spirit of Aggression turns again to Zyon, who is waiting for Grendel. Zyon grabs Hunter's arm, and wrenches it around, before whipping him into the ropes. Grendel bounces back, and Zyon drops to the ground. Rose steps over Zyon, and tries to run to the next rope, but Akira interrupts his path, and nails him with a Yakuza kick! "Oh my god, it seems like everyone in this match is everywhere at once!" Farncis shouts. Zyon is up right away, and comes running to Akira. He wraps his arms around Kaibatsu's waist, and tucks his head to the side. He then flips the Divine Wind backwards, dropping him with a back suplex. Zyon then wastes no time in going over to Grendel, and putting him in a front facelock. He flips Grendel's arm over his head, in attempt of a vertical suplex. Hunter drops to his knees to try and prevent The Unique Youth from hitting the suplex though. Zyon fights with Grendel though, and the two eventually do a complete 180 degree spin. Zyon finally gets Grendel up for a suplex, but after the spin, the turnbuckle is right behind Zyon, and it crotches Grendel! Zyon then pushes Hunter's head down towards the mat, putting him in a tree of woe out of that suplex! "What the hell? Who saw that one coming, because I know I didn't" King admits. "Not going to lie to you…I didn't either." "I guess that's what cruiserweight action is all about, Francis." Akira gets to his feet, and begins to run at Grendel. He drops to the floor, dipping his feet out, hitting Grendel right in the face with a dropkick. Kaibatsu gets right back up, and is greeted with an elbow from Zyon. Zyon grabs his arm, and whips Akira into the ropes. Kaibatsu bounces back, and Zyon ducks for a back drop. Akira has other plans though, and he front flips, pushing his feet out for a Kauppo kick! "This match is starting off 100 miles an hour, King!" Zyon is now at his knees, and the mercy of Akira's kicks. Kaibatsu starts with a few light ones to the chest, and then sets up for a hard kick, taking a few steps away from Zyon so he can add more power to the strike. Before he knows it though, Grendel is out of the corner, and runs up to him, putting in a chicken wing. He drops to the ground, and flips over, putting in a Cattle Mutilation! "That's one hell of a move right there! Wes Davenport, former SWF World Champion used to use it…This ain't no regular chicken wing!" King screams. Zyon gets up, and stomps at Grendel, getting the hold off of Akira. "Umm…" King says. "I think Zyon may have forgotten that this match is taking place under elimination rules!" Zyon picks up Grendel by the mask, and scoops him up, before slamming him back down to the mat. He then grabs Akira by his mask, and delivers a scoop slam to the mat. Grendel is back at his feet now. Zyon notices this, and scoops him up just like before. He then drops him right onto Akira for a 3rd Scoop Slam! Grendel rolls off of Akira, and Kaibatsu starts to get up, but Zyon is in firm control of this match, and grabs a hold of The Divine Wind. He puts him in a rear waist lock with his head to the side. Zyon lifts Akira up, and then slams his feet back down for an atomic drop, planting Akira's feet right onto Grendel's face! "Zyon's got a pretty unique strategy here with all of the moves onto other people! Get it…unique!" King chuckles. "While making a terrible joke in the process, yes, you are correct. Zyon's got the right idea here, and it seems pretty obvious, by the way he's controlling the match that the other two need to re-think their strategies." Zyon, then has a great idea. He picks up Grendel's legs, and he flips Grendel's body over Akira's. Grendel's head is by Akira's legs. Zyon then grabs a hold of Akira's chin, and pulls it upwards. "Oh my god, HAVE YOU EVER SEEN ANYTHING LIKE THAT?!" "Ok…ok…so Zyon has Grendel in an Elevated Boston Crab…and Akira in a Camel Clutch…all at the same time…oh my god" Grendel then thrusts his legs forward, and knocks Zyon off of him, freeing Akira and himself from the hold. Zyon isn't done though. He picks up Grendel by the hair, and then throws a forearm. Grendel throws a forearm right back, and wrenches his arm. Grendel then extends his foot upwards, and kicks Zyon's twisted arm. Grendel then throws a kick sideways at Zyon's side, and then another to the other side of his abdomen. Zyon drops to his knees from the impact, and Grendel takes advantage of that, by kicking him in the head. Akira gets up, and quickly grabs Grendel by the mask, and throws a European Uppercut. Grendel would have fallen, but he was being held up by the mask, so he stayed at his feet. Kaibatsu hurls another uppercut, and lets go of the mask, letting Grendel fall to the ground. Grendel falls to his knees, and Akira runs to the ropes, and bounces back. He hurls his feet forward, nailing Grendel in the forehead with a basement dropkick! Kaibatsu gets right up, and is about to make a lateral press on Grendel, but Zyon runs towards Kaibatsu, and hits him with a forearm to the back of the head, that sends him to the ground. Zyon picks him up off the ground, and puts him in a front facelock. He then whips Kaibatsu's arm over his head, and flips him backwards for a front suplex. He makes a cover, not hooking a leg. ONE! TWO!! THREENO! "Bah, not only is it too early, he didn't hook a leg." "Yeah, really. Zyon's gotta think these things through," King agrees. Zyon picks up Akira by the mask, and throws a forearm at his cheek. The Unique Youth then whips Akira into the ropes, and he bounces back with velocity. Zyon jumps up, and nails Kaibatsu in the face with a missile dropkick! "What impact on the dropkick!" Mak shills. "Zyon may not be great at pins, but he sure has that dropkick down pat." Zyon walks over to Grendel, who still has not gotten up from the European Uppercuts. He lifts him up by the mask, and wraps his arms around his waist at the side. He flips the champion over, for a gut wrench suplex, followed by a cover, hooking the near leg. ONEE! TWOO! THRENOO! "Well, he learns quickly I guess." "He hasn't exactly had much time to learn either – he's been pretty busy completely controlling this match," Mak says. Zyon gets up, and switch focus back to The Divine Wind. He picks him up by the mask, and whips him into the corner. Zyon cocks his arm back, and shoots it forward with a knife edged chop. *SMAAAAACCCKKKKK* "Ouch…" Zyon pulls back one more time, snapping his arm forward at Kaibatsu's chest, and his olive skin soon turns beat red. Zyon goes for another chop, but The Divine Wind ducks under it, and their positions are now switched. Akira pulls his arm back, and hurls his hand at Zyon's chest. *SLAAPPPPPPPPPPPPPP* Akira takes Zyon's arm, and tries to whip him into the opposite corner, but Zyon keeps a hold of Akira's arm, and tries to come back at him with a clothesline. Akira ducks under it though, and then nails Zyon with yet another European Uppercut! "It seems ridiculous that a mere two weeks ago these two were teaming!" Akira drops down to the mat, and makes a cover on Zyon. ONEEE!!! TWOOO!! THREENOOO! "Kaibatsu throws a bitch of a European Uppercut, but c'mon…it's not getting him a three count…" Kaiabstu picks Zyon up by the hair, but before he can get anymore offense in, Grendel comes up from behind him, and nails him in the back of the head with a forearm. Grendel throws his arm at Akira's chest, and hits him with his own version of a knife edged chop. Hunter then turns to Zyon, and snaps his arm at him, continuing the chop battle. He turns to Akira, and hits him with another knife edged chop! The Spirit of Aggression throws his arm at Zyon, for a 4th straight knife edged chop. Kaibatsu tries to hit Grendel with an elbow before he can be chopped again. Grendel blocks the elbow though, and spins around, hitting Akira in the neck with a discus chop! The champion then turns back around to Zyon. Zyon tries to hit Grendel in the gut with a toe kick, but Hunter catches him. Zyon turns over, trying to make the best of a bad situation with an enzugiri, but the champion ducks under the kick. Grendel then takes Zyon's feet, and crosses them. Grendel sticks his own foot through the whole formed. He lies down backwards, and has Zyon in an Indian deathlock! "This move is sometimes followed up by the attacker falling backwards to apply added pressure, Mak. It can be a real bitch of a hold." Akira walks over to Grendel, and nonchalantly kicks Grendel in the leg, making him stand up, while still applying the hold.. Akira throws a kick to the face of Grendel, and he falls backwards, applying more pressure to Zyon's legs! "Holy shit, Akira's got a good idea here. Hurt Zyon by hurting Grendel!" "Akira's a creative one, eh?" Kaibatsu kicks Grendel in the face again, forcing him to put pressure on Zyon's leg. Akira picks up Grendel, making him stand in the hold completely, and throws a kick, but Grendel catches it! He spins Akira around, doing a complete 360, and grabs him around the waist. He flips him backwards, hitting Akira with a Northern Lights Suplex! ONEEE! TWOOOO!!! THREEEEEEE NO! "Oh my god, did you see that? Grendel hit Akira with a Northern Lights Suplex, which in turn applied pressure to Zyon's legs! Oh this is incredible!" Grendel isn't done yet though. He rolls Zyon over in the leg lock, so Zyon's shoulders are now on the mat, technically a pinfall! ONEE!! TWOOO! THREENOOSHOULDERUP! "Grendel is on fire right now!" Mak shouts. All three men retreat to their corners of the ring, catching a breath of fresh air. Then, the camera's view gets blocked by a standing fan. The crew goes to another camera, but their view is also blocked. The entire arena at the Taj Mahal is at their feet, applauding the last sequence. "This has been one hell of a show, Francis" "We had that International Title classic…now this…This could be our best world tour ever." Grendel and Akira are the first two at their feet. Grendel throws a knife edged chop at Akira, and The Divine Wind is momentarily stunned, but he retaliates before Grendel can throw another chop. He lifts his arm up under Grendel's chin for a European Uppercut. Grendel then takes Kaibatsu by the arm, and whips him into the ropes. Akira bounces back, and Grendel nails him in the face with a forearm, sending Akira to the mat! GREN-DEL! GREN-DEL! A-KIR-A! A-KIRA-A! ZY-ON! ZY-ON! "Well, talk about a dueling chant!" The champion goes for the cover on Akira, hooking a leg. ONEE! TWOOOO! THREENOOO! Grendel is about to follow up on the missed pin opportunity, but Zyon is all over the champion before he gets an opportunity. Zyon throws a bionic elbow the skull of Grendel, and the Spirit of Aggression falls to the mat. Grendel is right back up though, grabbing Zyon's arm, and wrenching it. He flips Zyon forward, for an arm drag. He goes for a cover. ONEE!! TWOOOOO! THREEENOO! RAHHHHHH-BOOOOOO "In the past few weeks, Grendel sure has picked up a fan base." Mak compliments. Grendel picks Zyon's head up, and puts him in a sitting position. Hunter then applies a sleeper to Zyon, and the life begins to fade away from the Unique Youth. All hope is not lost though, because Kaibatsu comes from behind Grendel, and nails him in the back with a vicious kick! Grendel gets up quickly to face Akira, but Akira is ready to face him. The Divine Wind puts Grendel in a cravate, and flips him forward with a snapmare. He follows up with another kick, that leaves the champion screaming. Grendel takes the screaming with him right back to his feet though, as he nails Akira with a snapmare of his own. The champion then kicks Akira right in the back, leaving The Divine Wind's back red. He gets right back to his feet though, and the two stare each other down. Akira points to Zyon, who can't move at the moment, and Grendel nods. Akira picks up Zyon by the hair, and puts him in a cravate, and then flips him with a snapmare. Akira then hits Zyon in the back with a mean looking kick. Grendel then shoves Akira to the side, and hits Zyon in the back with an even harder kick. Kaibatsu comes storming back at Grendel. "YOU'RE DOING IT WRONG!" He screams, as he kicks Zyon in the back with the hardest kick yet. "…are they having a kicking battle with someone else's back?" Mak asks. "That's cold, guys." Grendel then laughs, "Oh…like this!" and he steps towards Zyon, and thwarts him in the back with the hardest kick of the night. Akira and Grendel then kick Zyon at the same time! Akira kicks him in the stomach, Grendel in the back. "OHHH!" "Zyon's just like a punching bag in a weight room, now…he's gotta mount some sort of comeback." Zyon doesn't fall down though, so the other two are dissatisfied. They step into their kicks one more time, sandwiching Zyon with pain. He still doesn't fall though, so Kaibatsu and Grendel try one more time. Zyon falls to the ground just before they can get their third kicks in though, so their feet collide! "Oooh!" Mak cries. "Good job by Zyon to stay up just long enough for the other two to hit each others legs..this could definitely pay off for Zyon if he takes advantage of it." Kaibatsu doesn't let the leg bother him though. He picks Grendel up, and ignores the team work they just displayed. He lays him out against the ropes, and nails him with a hard knife edged chop. *SMAAACCKKKK* Grendel walks off the ropes, trying to avoid Akira so he can get a breather, but Kaibatsu follows him around. Akira grabs him by the mask, and nails his forehard with a mean headbutt. Grendel makes the mistake of walking right into the turnbuckle, and giving Akira a place to chop him. Before he can do so, luckily for Grendel, Zyon finds his way behind Akira and nails him with a forearm to the back. Zyon puts a cravate on Akira, and spins him around 180 degrees. The Unique Youth then drops to the ground, planting Kaibatsu with a neckbreaker! Zyon then picks up Grendel, and puts him in a cravate as well. He spins around, and drops the champion to the mat, with another neckbreaker. He then goes over to Kaibatsu, and grabs his legs. He spins him around, and puts him in an elevated Boston Crab! "This move puts a ton of pressure on the lower back, Francis," King begins. All of the kicks and chops these guys have taken have got to be hurting that area too. These guys wont be able to stand straight for weeks." Grendel gets up from the neckbreaker, and runs towards Zyon. He throws a forearm at Zyon's face, sending him backwards into the ropes. The ropes allow him to bounce right back up though, so the forearm was essentially worthless. Grendel approaches him right after the forearm, but Zyon grabs him over the neck, setting him up for a flatliner. Akira gets up too, and is about to European Uppercut Zyon, but Zyon sees this coming a mile away, and puts the Divine Wind in a front facelock with his free arm. Zyon then falls backwards, driving both men's face into the ground! "Woah! Flat liner DDT combo! This match gets better every minute!" "You said it, Francis." Zyon turns over, and tries to pin both men at the same time! ONEEEE! TWOOOOOOOOOOOOOOOOO! THREEE!!! NO! Both men got their shoulders up! Zyon hits himself in the head, and then goes for a cover on Akira. He gets a two count. He then attempts Grendel, only for a two count! "Zyon really, really wants this elimination, it looks like." King laughs. Zyon then ascends to the top rope, looking to go for his patent Final Flash finishing move. Before he can do this though, Akira is on his feet. He throws a knife edged chop to Zyon on the turnbuckle. This gives Grendel time to get to his feet, and join Akira in the turnbuckle chopping. Akira then grabs Zyon's arm, and hurls him off the turnbuckle. Zyon tries to get up right away, but Grendel and Akira come running right at him, and hit double Yakuza Kicks on Zyon! "My god, this match is like a message board! One minute everyone's on the same page, the next it's every man for himself!" King shouts. "Nerd" Mak chortles. Grendel turns to Kaibatsu, and hurls a forearm, followed by a side kick. Rose then whips The Divine Wind into the ropes. Akira bounces back, and is met with a huge missile dropkick from Grendel! Grendel gets up right away, and stomps at Akira's back. He goes for a quick pinfall. ONEE! TWOOO! THREENO!! "All three of these guys are firm believers in the thinking that any pinfall could be the one that earns the win, this match is proof." King says. Grendel is towering above Akira, talking to the referee about the last count. Not the wisest move, though, as Akira flips his leg all the way up in the air, and knocks Grendel in the side of the head with his knee. "OOOOH!" Mak shouts. "That looked nasty!" "Eh..not really, Francis…I'm sure Grendel took that like any other kick…" "I'm not talking about Grendel! Did you see how high Akira's leg was in the air?!" Akira rolls over to the side of the ropes, catching a breather. While he does that, Zyon rolls over to Grendel, and tries to score a pinfall off of Akira's move! ONEEE! TWOOOOO! THREENOOO! Zyon wastes no time in getting up, and going to work on Kaibatsu. He picks him up by the mask, and wraps his arms around Akira's torso. Zyon then flings all his weight backwards, delivering a belly to belly suplex on Akira! "Textbook Belly-to-belly!" Mak shouts. "Hard to do one better than that." Zyon then picks up Grendel and Akira by their masks. Zyon gets them to their feet, before waving his hands in the air, playing to the crowd. Akira and Grendel, insulted at this, both chop Zyon in the chest! "Oh, man, what a match," Mak compliments. "These three guys really have a nice flow in the ring together. One minute they can assist each other, the next they're exchanging elbows. I don't think the bookers knew JUST how fantastic this show was when they booked it." "Really…we had Flesher vs Wildchild, and a 30 minute draw…and neither of those were even the main event!" Kaibatsu and Grendel try to whip Zyon into the ropes. He bounces back, and the challengers duck down to hit a double back body drop. Zyon is waiting for it though, and nails Akira in the face with a kick. Zyon then whips Akira into the ropes, and Kaibatsu tries to reverse it with a satellite fujiwara armbar, but on his way down in the satellite, Grendel catches his torso. Akira's body is behing held by Grendel, and his legs by Zyon now. Zyon tosses Akira's legs off of his shoulders now, hoping Grendel can knock Akira on his face from that position. Kaibatsu however rotates backwards off the drop, and plants Grendel in the head with a tornado DDT!!! RAHHHHHHHHHHHHHHHH! "Oh my god, what a DDT!" Mak shouts. "Brilliant reversal from Akira…Kaibatsu hasn't made many mistakes in this match. If any." Akira follows up the DDT quickly though. He runs at the ropes, and bounces back off the 2nd one. He spins around, and juts his leg out, hitting Zyon in the jaw with it! RAHHHHHHHHHHHHHHHHHHH! The crowd screams along with the referees hand, as every second of the pinfall is documented. ONEEEEEEEEE TWWWWWWWOOOOOOO THREEEEEEEE NO! NO, KICKOUT! "Kaibatsu is really starting to take control with some dominating offense…if Akira makes a mistake it's going to come in this environment of a fast pace." Akira picks up Grendel by the mask, and throws a vicious European Uppercut, before dragging him over to the turnbuckle. Akira grabs Zyon as if it's a back suplex, and lifts him up onto the turnbuckle. Akira comes up to the turnbuckle, and once again sets up for that back suplex. Grendel chucks an elbow backwards, sending Akira right out of the picture. Grendel turns around, and looks to go for an offensive move off the turnbuckle, but Zyon is right there to throw a clubbing fist at his back. Zyon ascends to the turnbuckle, behind Grendel, and puts Grendel in am abdominal stretch! "This is deceptively painful, Francis. Grendel is going to feel this move in his stomach for weeks, whether he's still champion or not." Akira goes to the outside ring apron, and approaches the turnbuckle. He kicks Grendel in the back and sends him off of the turnbuckle. Zyon struggles coming up with an idea to make the best of this situation, but it's too late. Akira has grabbed Zyon by the head, and applied a Dragon Sleeper. Akira then hangs vertically from the turnbuckle, as Zyon flails about in pain. "Good idea in principle, Akira, but, uh.." The referee yells at Akira telling him to get off of Zyon, and Kaibatsu obeys. Akira does his best to salvage the wasted move, and goes for a cover on Zyon. ONEE! TWOOOO NO! "Well, Akira knew what he was getting out of that one," Mak comments. Kaibatsu picks up Zyon by the hair, and whips him into the ropes. Zyon reverses the whip though, and Akira goes flying into the ropes. Kaibatsu bounces back, and Zyon catches him, and delivers a tilt-a-whirl in a way that Akira's head is now under Zyon's armpit! Zyon lifts him backwards, going for a reverse suplex, but he overshoots it, and Akira lands on his feet. Grendel then comes running into the scene out of nowhere, and delivers a forearm that sends Zyon to the ground. Grendel then gets behind Akira, and puts in a full nelson. He keeps pulling backwards, going for a dragon suplex, but Akira struggles to stay in it. "Grendel's going for it all here!" King shouts. Akira wiggles his arms free though. He then jumps up, and twists his body in mid-air, extending his foot, hitting Grendel in the neck! Grendel stumbles backwards, and falls right into the arms of Zyon. Zyon shuffles his head to the side, and appears to be going for a back suplex. He lifts Grendel up…and begins to spin around. After a third rotation, he plants Zyon's back into the ground!!! YEAHHHHHHHHHHHHHHHHHHHHH "BLUE THUNDER POWERBOMB!" Mak screams. ONEEEE! TWOOOOOOO THREEEE! NO! NO! Kickout! RAHHHHHHH! "Oh my god, Grendel kicked out of the Blue Thunder Powerbomb!" Mak yells. "What a match!" King says. "Match? King, this whole show has been PHENOMENAL" Zyon turns to the referee, holding up three fingers, pleading with him. Akira takes advantage of Zyon's temporary lack of poise, and kicks him square in the face, sending him into the turnbuckle. Kaibatsu then runs at The Unique Youth, extending a foot out for a Yakuza kick, but Zyon ducks under it, and Akira's foot is hung up on the rope. He struggles to get it off of the turnbuckle, and when he finally does, he's met with a shotei from Zyon. Zyon then lifts Akira up onto the turnbuckle, and grabs him in a 3/4 headlock. "Zyon's going for an avalanche ace cutter, Mak! This would eliminate Akira for sure!" Akira pushes Zyon's arms off of his head, as quickly as he can. Zyon doesn't let this stop him thoug—, SMAAACCCKKK —as he delivers a huge forearm to Kaibatsu's chin! He then rises to the second rope, and puts Akira in a front facelock. Zyon goes for the superplex, but Akira hooks his feet on the ropes, not letting Zyon take him anywhere. Akira then uses all his energy to push Zyon off of the turnbuckle once again. Grendel then pops up out of no where again, and runs at Akira with a huge forearm. Akira's knocked back on the turnbuckle, but not quite so far back that he would fall off the other side. Grendel then grabs Akira's head on a front facelock, going for his own Superplex. Zyon is up almost exactly as Grendel puts the front facelock in. He runs right back up the turnbuckle, and grabs Grendel's waist. "Oh god…All three men are up there! This could be dangerous!" Zyon then pulls Grendel backwards, going for his Super Back Suplex. This forces Grendel to take Akira with him for a superplex! The mat bounces as each man hits the floor. A chant erupts, as the three competitors lie face down in the middle of the ring. "A-KIR-A!" "LET'S GO ZYON CLAP CLAP CLAPCALPCLAP" "GREN-DEL! GREN-DEL!" "I think Akira is dead." Mak says, as calmly as anyone can possibly say that phrase. The men lie on the ground, for almost 30 seconds, struggling to get to their feet, or crawl to a pinfall. No one is making any progress too quickly. "The question is, Mak Francis, who took the worst of that fall? Was it Akira Kaibatsu, who fell from the top rope? Was it Grendel, who fell square in the middle of the ring? Or maybe Zyon, who had to lift up TWO men?" Apparently the answer is Akira, because Zyon and Grendel are at their feet simultaneously. Zyon runs at Grendel with a clothesline, but Rose catches his arm. He then forces Zyon to bend down, and butterflies the arm he caught. Grendel swings his leg out, and uses the momentum to deliver a half-hatch suplex! "These guys never slow down," Mak compliments. "One move after another…they want this title more than you could imagine, folks." Grendel doesn't go for the pin. He doesn't get a chance. Zyon is at his knees, using all of his energy to get completely back to his feet. Grendel wont let him, though. He goes over to Zyon, and locks in a full nelson. He brings him back up to his feet, and flips him backwards, for a Dragon Suplex!!! "He nails the Dragon Suplex! He's got him bridged! Zyon is eliminated" King shouts. The referee doesn't make a count. He points to Zyon's foot. It's sticking out, inbetween the middle and bottom rope, and a count can't be made. OHHHHHHHHHHHHHH! "Wow, Grendel really got robbed in that one!" Mak shouts. "This match just keeps getting better!" Grendel patiently waits for the count, though. He doesn't see the foot. Akira does though, and he dives towards Grendel, and forces Grendel away with a basement dropkick. Grendel bounces back towards the center of the ring, and is sitting up. Akira sprints towards him, and sits down at Grendel's right. He wraps his arm around Grendel's head, taking his wrist with him, bending it upwards. Akira then sticks his right arm through the hole he created with Grendel's bent wrist. "Akira's got the Anaconda Vice locked in! There's not much the champion can do!" Zyon slowly gets up from the Dragon Suplex, and sees Akira with the Anaconda Vice locked on Grendel, and sits back by the turnbuckle, waiting it out. But then he has a better idea. He goes over to the ring apron parallel to Grendel and Akira. Zyon jumps up, and springboards off of the ropes. In mid air, he switches to a seated position, and hits both Akira and Grendel with leg drops at the same time! RAHHHHHHHHHHHHHHHH! "Zyon may not have made the smarted move there! He could have had one less person to deal with in this match!" Mak says. "I think Zyon's going for two less people to deal with, Mak. He's going for the win!" He covers both Akira and Grendel at the same time, by sitting between them and hooking their inside legs! ONEEEEE! TWOOOOOO! Grendel kicks out! "Akira's still in there though!" THREEE! NO! Akira kicked out! RAHHHHH! "Told you," Mak says. Zyon is extremely disappointed with himself for making that decision, but he doesn't let it affect his wrestling. He picks up Akira by the mask right away, and throws a forearm his way. Kaibatsu responds almost immediately, throwing his European Uppercut! Zyon comes right back at him with another forearm, and Akira does the same. Zyon hits an elbow to Kaibatsu's cheek. The Divine Wind tries to come back with a short armed clothesline, but Zyon ducks under it, and grabs him by the neck. He throws Akira down with an STO! Zyon walks over to the turnbuckle, his back to Akira. He jumps onto the second rope, and jumps one more time. He splits his legs over the top rope, and moonsaults onto Akira! YEAHHHHHHHHHHHHH! "If there's one thing Zyon does well, it's fly. We're well into this match, and Zyon still has the stamina to deliver the Dusk moonsault." Mak's commentary isn't heard very well though. The crowd is cheering a little to loudly, counting along with the referee. ONEEEEEE! TWOOOO! THREEENOOOOOOOOOOOOO! YEAHHHHHHHHH! "Akira stays in it! My god, ALL THREE MEN ARE STILL HERE!" King screams. "I don't know how, and I don't really care how. This is amazing, King." Akira may have kicked out, but he doesn't have much energy left. Grendel on the other hand, has been watching these two go at it for the past minute, and is fresh. He runs over to Zyon, and throws an elbow. He then runs back at the ropes, and goes for a lariat, but Zyon, running on pure adrenaline, is quicker to the punch and nails Grendel in the face with a lariat of his own!! "All three of these men, are on their A-game today!" Zyon and Akira get up at the same time. Zyon tries to hit Akira with an elbow, but Akira ducks under it. He then whips Zyon into the turnbuckle. Kaibatsu runs towards Zyon as fast as he can, and annihilates The Unique Youth with a Yakuza Kick! YEAAHHHHHHH! Akira turns around to focus on Grendel, but Grendel is already there, and he runs at Akira with a mean forearm! Grendel throws a chop at Akira's chest, and then another forearm at the jaw, sending Akira rolling out of the ring! "The fans are getting their moneys worth, tonight, King." "This match has been so great I don't even care that you just recited an overused cliché, Mak." "All three of these men are truly great past or present Cruiserweight champions…Zyon took the belt off of JJ Johnson, ending his record breaking reign…Akira defended it nearly every show, and Grendel is still undefeated here in the SWF!" "But how much longer will he stay undefeated?" King asks. Almost as if to give King an answer, Grendel turns around, and nails Zyon in the back of the head with a forearm. He then puts Zyon in a chickenwing. He flips Zyon backwards, planting him on his face. He keeps the chicken wing locked over his head! "Grendel's taking a page out of Akira's playbook! That's The Rising Sun!" Mak shouts. Zyon shrieks in pain, as Akira slowly climbs to the apron. He ascends to the turnbuckle, as Zyon begins to scream even louder. Kaibatsu jumps off, tilting backwards in the air. He drops down hard, planting his back into Grendel's stomach with a Senton bomb! RAHHHHHHHHHHHH! "Senton Bomb! But at what price, King?" "A pretty high one, Mak. Akira's down after that move, too. And why in the hell would Akira break up that submission?" "To please the fans!" "This isn't about fans, Francis! This is about a championship!" Kaibatsu gets up quicker than the other two, but it took a decent length of time. He trudges over to the other end of the ring, where he picks up Grendel. Akira launches a European Uppercut at Grendel, before putting him in a front facelock. Kaibatsu lifts him up into the air, going for a suplex. He twists him in the air, and drops him down. Akira extends his knee out, and plants Grendel's back over it! "Divine Backbreaker!" Mak shouts. YEAHHHHHHHHHH! "This could be an elimination!" King shouts. Akira opts not to make a cover however. Almost doubting his own move, he decides Grendel isn't softened up enough to get a three count. Kaibatsu picks up Grendel by the mask, and puts him in a rear waist lock. He then moves his left hand up to Grendel's arm, and puts in a half-nelson. "Grendel could be going for a ride here!" King shouts, anticipating the half-nelson suplex. Before Kaibatsu throws Grendel down with his cruiser killer, something catches Kaibatsu's eye. Zyon is going to the top rope, and his back is to Grendel and Akira. At sight of this, the Divine Wind changes his plan. He spins Grendel around, and locks in another front facelock. He lifts Grendel up in the air, and stalls, looking at Zyon through the corner of his eye. Zyon finally stands at the top of the turnbuckle, and prepares to dive off. Then Akira puts his plan into action. He drops Grendel down, his legs bounce off the ropes, and he flips forward, completing a slingshot suplex! Not only did that slingshot suplex put Grendel down, the rope movement crotched Zyon on the turnbuckle! Akira then moves Grendel to the right, so he is directly in front of the turnbuckle. Kaibatsu then climbs the turnbuckle, sharing it with Zyon. The Divine Wind puts The Unique Youth in a cravate. "Going for an avalanche Divine Wind…" "Oh, that isn't all he's going for, Mak!" "What do you mean…" Kaibatsu answers The Franchise's question. He flips backwards with the cravate on Zyon. Akira plants Zyon's head so hard into the mat, the momentum causes his feet to flop right in front of Akira for an easy pinfall. And at the same time, nailing Grendel with a moonsault. YEAHHHHHHHHHHHHH!!!! Akira has Zyon's legs hooked, and a lateral press on Grendel. The referee slams both hands into the mat, counting two falls. ONEEEE! TWOOOOOOOO! THREEEEEEEEEEEEE! DING DING DING! "Oh my god, WHAT A MATCH!" "Akira Kaibatsu wins the Cruiserweight title in a classic!" Funyon picks up a microphone, as he hands Akira the title he lost no later than 3 weeks ago. "HERE IS YOUR WINNER, AND THE NEW ESS DUB EFF CRUISERWEIGHT CHAMPION OF THE WOOOOORRRLLLLDDDDD….THE DIVINE WIND…AKIRA KAIBATSUUUUUU!" Lockdown fades out, with Kaibatsu holding the title around for everyone to see.

Great. Fantastic. I live in Jacksonville Florida, used to be in Bergen County New Jersey. TNA comes to Jersey 10 days before I go there for the summer, and then goes back down to Florida a week after I land in Jersey. Fuck.

Yeah, uh, yep. Post your AIM names, and such. Or YIM or whatever. Because someone wanted the old one bumped, and that was sorta nonsensical. So here's a new one.

You proved it last show with that ***** classic.

No-showed to do it, too. Can't beat that.

...what's with the sudden bit of assholeism on everyone's part? WC, maybe your marriage didn't work out, but now you have a kid, don't you? Isn't that worth the marriage alone? Sarah, maybe you don't like Sydney, but Pete loves her enough to marry, so why the fuck not? ...goddamnit, all I did was add to the drama.

Main Event - Three-Way Dance For The Cruiserweight Title Grendel© vs Zyon vs "The Divine Wind" Akira Kaibatsu -No one ever picks themselves. ...I pick me. Sub-Main Event - International Title Match JJ Johnson© vs "Hollywood" Spike Jenkins -Justin wins by no-show. Singles Match "The Superior One" Tom Flesher vs Wildchild -JEEEEESUS what a matchup. I predict awesomeness. Hardcore Match Insane Luchadore vs Jay Hawke -Hawke is solid...even after last shows no-show Singles Match Michael Stephens vs Sean Davis -Stephens, because, like, yeah.

Smartly Pretty replied to Man Who Sold The World's topic in General Chat

Two muffins are in an oven. The first muffin says "Boy it's hot in here." the 2nd muffin says "HOLY SHIT A TALKING MUFFIN!" A dolphin walks into a bar. The bartender asks the Dolphin what he'll have. The dolphin says "AHHHHHCH! AHHHHHCH! AHHHHHCH! AHHHHHCH! AHHHHHCH! AHHHHHCH! AHHHHHCH! AHHHHHCH! AHHHHHCH! AHHHHHCH! AHHHHHCH! AHHHHHCH! AHHHHHCH! AHHHHHCH! AHHHHHCH! AHHHHHCH! AHHHHHCH! AHHHHHCH! AHHHHHCH! AHHHHHCH! AHHHHHCH! AHHHHHCH! AHHHHHCH! AHHHHHCH! AHHHHHCH! AHHHHHCH! AHHHHHCH! AHHHHHCH! AHHHHHCH! AHHHHHCH! AHHHHHCH! AHHHHHCH! AHHHHHCH! AHHHHHCH! AHHHHHCH! AHHHHHCH! AHHHHHCH! AHHHHHCH! AHHHHHCH! AHHHHHCH! AHHHHHCH! AHHHHHCH! AHHHHHCH! AHHHHHCH! AHHHHHCH! AHHHHHCH! AHHHHHCH! AHHHHHCH! AHHHHHCH! AHHHHHCH! AHHHHHCH! AHHHHHCH!"

It's Bruce's birthday. Let us celebrate with a best of 5 series, and an exploding cage?

It is quite odd that the Baghdad crowd is quite fluent in English, isn't it (nice lil' joke there). Yay! Not feelin' the King and Francis interaction though, even Riley never gave -that- gay of a vibe. *whistles*

Old people don't mingle with oriental number puzzles~!

I'd rather we don't go by maturity level. I don't know how comfortable I'd be telling strangers I'm 6 years old.

w00t! 31~! Does that make you oldest in the fed?

I think it's a metaphor. We're the Red guy. We're bossing Pretzler around, trying to get him to come back. So he's like "fine, whore." and he gets the water extinguisher (HIMSELF~!), and puts out the flood with his writing. That better be what it is, anyway. Come back.

JJ sucks because he doesn't finish things. Alright, so Lockdown starts, and WHO BETTA THAN KANYON? Well, apparently Bruce Blank promos are, and I'm inclined to agree. Comparing Ben Hardy to Larry King is pretty nice, I liked that. Cheap heel heat in the beginning, making fun of Russia, it just screams Bruce Blank. It wasn't 'super important main event omgz the swerve1!elventy", like a lot of opening promos are, and I liked that. Ok, so first match was Manson vs Aecas. Reading this probably would have been a lot easier if I knew how to pronounce Aecas, but I'll figure it out eventually. "Eh-cus", maybe? Someone fill me in. Alright, well before the match started we're reminded that Aecas was in Japan, and making a return. To you older guys, probably nothing, but I have no idea who Aecas is, so this is pretty helpful, and a good bit of commentary to start. Early on Manson uses some dick heel tactics, which is always a good thing when done creatively. The little boot scrape spot was pretty cool. Really cool spot ducking the Yakuza Kick and hitting the gamengiri. This was followed by a nearfall, which is cool, because I feel like the only one who uses nearfalls (). Also, gotta love avalanche brainbusters. Who doesn't? That's 2nd only to like, Backdrop drivers. So, yeah, I like what I read, because honestly I had no idea who Aecas was, and now I'm looking forward to seeing him write with a word limit that allows him to write really good stuff. Next segment was a totally awesome Blank promo. Remember that sentence, you'll read it more than once. Mikhail correcting Blank on his name, dressing up as Zhukov, shaving his mothers beard, singing the Soviet National Anthem…it's all great, and in that classic Blank way of mixing humor in with his tough guy persona. Sly vs Spike. Right away we know that this is a winner, because it means one of them actually wrote. That's always a step in the right direction. Really nice bit where Spike uses the ropes to choke Sly over and over, and refuses to let go, holding on for the 5 count he gets. Spike making references to Zyon and Sean Davis is always a plus. This isn't WWE—Remembering things that happened in the past can't go wrong. One of the best parts of this match is that the crowds seems so into it, which really puts over Spike's heel turn. One would think that losing to Zyon would kill heat for the turn, but it seems to be going pretty well. Now, the finish…I don't actually know what The Ego Trip is, so I felt kind of awkward reading that…but Sly really put it over, so yay. Next segment was a totally awesome Blank promo (see? Told you). "I mean the guy is about as intelligible as an Ikea build instruction and once you're done with him you always have a few parts of it left over". That right there is absolutely brilliant. Rock on, Bruce. Next was Akira/Wayne. This match was totally amazing. Nothing better. Run away match of the year, fo sho. Also, Akira has the best theme music ever. Word. Vodka match next. Now, to be honest, I'm not exactly the biggest fan of house rules. But this was actually a pretty fun idea, looks like. Sean trying to bribe the referee is pretty funny, and Kings comment the proceeds it is gold. The next segment was a totally awesome Blank promo. Bruce does such a great job writing Ben Hardy, it's unbelievable. Blank then reminds us all that he did indeed beat JJ…he's beaten a pretty nice list of people, it seems. Next QMM had a promo. Not often does Question Mark Man appear on the show via promo. This beginning of this promo reminded me of one ELM did…I think before the Todd Cortez match, where he paid a hooker to distract Joey Petes. This promo does such a great job of making you say "who the hell IS that?!". Making references to his past, being a draw and whatnot, you just really want to know who really wrote it. I liked it a lot. JJ vs Wildchild. Let me just say, the signs that opened this match were hysterical. This match was made a bit better because I was hearing about it all goddamn week, and if JJ lost I would have been all "yeh thanx 4 the waste of time hookur". Really, JJ. You're entrances are too long. I realize mine are way too short, but it almost becomes a pain to read the entrances when they're dragging out so much. No one can squeeze as much into a small word space as you can, dude, but really, you wouldn't need to if you didn't waste 1000 words on Intros. No one cares about your pyro. Wow. That was the first piece of negative criticism, and I'm 800 words in. Awesome. But yeah, you definitely had some really cool spots in the match. Like Frostbite III into the Canadian Hammer. That was really such a great end, because you had nice spots, after nice spots, and it ended really dramatically, but it all made sense. Like a spot fest…but you know…not. We can tell you were former CW champ…just more mature Ok, so Grendel vs Zyon. Let me start by saying….why is this non-title? Also, Grendel got Zyon's hometown wrong. Everyone knows Zyon is from India. It's common knowledge that it's a typo in his stats page. AM I THE ONLY ONE WHO NOTICED THIS?! One thing I noticed, the paragraphs all seem to start and end the same way. It's like… Move move move move- CRACK Commentary -move move move move CRACK And that works most of the time. If that's the way it goes on in your head, then that's how you should right it, but when you see it EVERY paragraph, it gets a little distracting. What the match does do very well, is build up the Redeemer as death. Putting over your finisher when you start is a really good idea. Ok, never read anything of Va'aiga, but I know one time he literally hit a burning lariat, so winz. Two new guys in one show, totally marking out for the roster. The main event…great, great stuff at the end. It really puts over Amy as this tough son of a bitch, but more importantly, the angle is REALLY starting to heat up, and is absolutely fantastic. You can't help but ask yourself how Amy retaliates next week, or what Megan has to say about the whole thing, or what. Really, really, good stuff. Also, one chair shot in particular was sold like…well like it should be. Too often in hardcore matches do certain weapon shots get no-sold because in the grand scheme of the match, it's irrelevant, and I've never really liked that. Really, really, really great show this week. Nice job all around.

Apparently that light tube managed to get her fucked up enough to think child rape was a good idea.

The chat clique, kliq, however you spell it, was making fun of it.