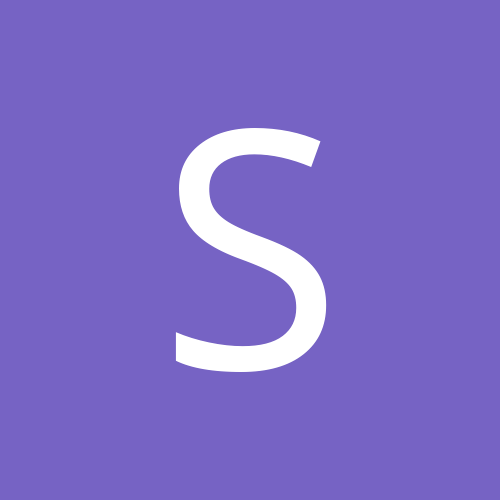 Content count

1748

Joined

Last visited
Everything posted by Smartly Pretty
I guess that's sort of my point. Moving Hanley is dumb, but if Theo over-offers by a shit-ton, hey, maybe you're in the black.

You guys I have no idea who Marney is.

If I'm Jeffery Loria, I'd only deal Hanley Ramirez for the world. Like, Lester, Bucholz Ellsbury and Lars Anderson. Hanley Ramirez might be the second best hitter in the NL behind Pujols, and with Cabrera in Detroit and Willingham gone, and given the fact that this is the Marlins and any talented player could be traded in an instant, Ramirez is pretty fucking important to that team. I don't think Epstein can be duped into giving away too much for Ramirez, but the only way the Marlins should make that deal is if they do.

I maintain that the Giants acquired a draft pick from the Saints that wasn't theirs to trade. The Jets were slated to receive a 4th plus a 3rd or a 2nd depending on how much Vilma played...then they traded a second round pick to the Giants? That's some shady shit.

Twisted Intestine, to his delight I'm sure, gets the Draft Folder.

I've been informed (from a completely unreliable nfl draft website) that if the Saints re-sign Jonathan Vilma they forfeit a first round pick to the Jets. Saints fans, is Vilma going to get re-signed?

Yeah, I don't know what that means.

Jokes like this are generally not well received. Not the part where you're making fun of the regulars, but the WCW part. Keep that shit up top, yo.

I realize this post is months old, but tell me about this homemade mixed berry soda.

I'm fairly certain there was some Barry Bonds level cheatery in the winning of that blue ribbon for the Pabst Brewing Company.

Kilroy's turn is up, and though I feel bad about skipping him on a day when I'm sure he was quite busy, I'm gonna go ahead and scoop up Eugene Mirman.

Lowe is aging and going to get a much bigger deal. Ollie is practically a discount, and if Citi is anything like Shea, then it doesn't particularly matter that Perez is more of a flyball pitcher as opposed to Lowe as a groundball pitcher. Perez is still young, he could mature and become a little more consistent. Lowe is more likely to regress.

Usually anything that follows that phrase is dumbest thing you're going to hear all day. Do you mean the commenters and the like? Because Matt Cerrone is about as good a blogger as you can find on the internet. And call me crazy but I'd much rather have Oliver Perez than Derek Lowe.

Justifying this lunacy isn't even difficult, man. The Yankees make the most money, they get to spend the most money. You want the Brewers to dish out more cash, go to more games, buy more Ryan Braun jerseys. The only unjustifiable part of the process is the draft pick situation—really, the Yankees should lose their first round pick for the next three years. Not their first three of next year.

Smartly Pretty replied to Nighthawk's topic in Music

Are the Avett Brothers "alt.country"? I fucking love the Avett Brothers.

This! Wasn't there a huge issue last year in the World Series that in games in Colorado they couldn't get Lowell, Youk and Ortiz all in the game at the same time? Now they're adding a 1st baseman? What's the point? Shouldn't they be using their money to get a catcher or something?

My bad. I pick Andy Samberg.

If we really want to get all English-classy on that commercial, one could argue that the freecreditreport.com commercials are level 2 (as in a 2 on maslow's heirarchy, safety) ethos appeals. Haws bah gawd seems like kind of a lonely guy though. I'd imagine the needs he wants met pertain more to level 3 or level 4, and judging by his dislike of jingle's he probably wants a more straight up logos appeal. I'd say his ideal commercials consists of a spokesperson standing in front of a camera with a bar graph that says "this product will make people like you better!" EDIT: Oh, I was so close! Those commercials definitely fall under level 3, but they're more pathos than logos.

You fell for that? I guess I 'fell for that', yeah. I mean, she's clearly not very bright, and she is kinda fucked up, but I bet she's actually pretty nice. There's a bunch of celebrities in this thread that I really like. For one, freecreditreport.com guy. Those commercials are rad. Secondly, Kanye and Lil Wayne. Also Jack Black. David Caruso though...yeah

Smartly Pretty replied to a topic in Music

I read the one on In the Aeroplane Over The Sea. It was cool enough but I've never bothered to read another one.

Smartly Pretty replied to Giuseppe Zangara's topic in Music

My favorite is probably "Judy and the Dream of Horses".

Smartly Pretty replied to Mik's topic in Music

I've no interest in seeing this show, but I'm going to go over there and beat you up in front of all your friends. Could you buy us beer afterwards?