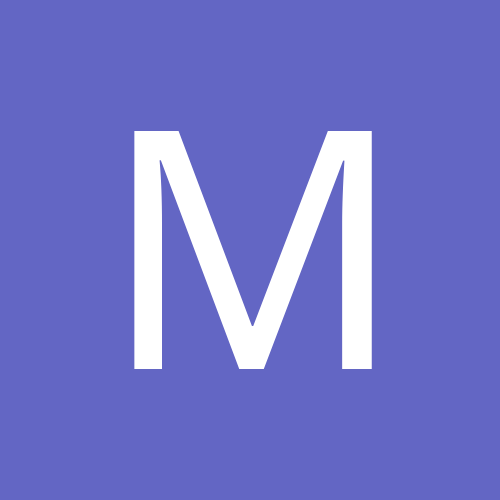 Content count

5873

Joined

Last visited
Everything posted by Mik
Do you guys really think Jardine lost the fight in the last 10 seconds? I'm not sure that's entirely accurate. I still think Quentin took rounds 2 and 3 if there was no knockdown at the end.

I love how Jack practically did everything to save the president and the first thing the Senator says is "damnit, Bauer, what did you do?" How about you attempt to pay some fucking attention, buddy? I know you hate the guy, but really?

I didn't get the UNC/Duke game until after Iowa State won.

This is awesome. My dog wouldn't keep that sheet on for 30 seconds. Every year I want to dress my dog up as something awesome for Halloween but then I either get lazy or I don't feel like spending the money. One of these years.

Yeah that blog had more behind the scenes drama then most of them which just involve Dana eating things and hitting people in the balls or shocking them with electric pens. It was a really good one.

UNC beats Duke again to sweep the series for the second year in a row. Sorry, Cowboy! #1 going into the tournament again - hopefully it works out better this year.

I was almost positive that I removed all the dead weight previously but apparently not. I just went to do it but apparently you're not allowed to make roster changes within 48 hours of an event. Hopefully I remember at an off-time.

That post fight was awesome. "You're getting knocked the fuck out x 100" from Rashad and Rampage just talking all kinds of shit. Loved it. "Don't say that Rashad...don't say that." Quentin is the best. Carwin's chin got tested last night, man. Gabe hit him with two great shots and even though he was rocked he recovered and won. Oh, and BAAAAAARN CAAAAT, MOTHERFUCKERS! He earned some fans with that post-fight interview, that's for sure.

"If there's one thing Kenny Powers hates, it's losing. If there are two things then it's losing... and cancer."

From the second half of season 5 all the way to the end of season 6 - Curb has been awesome. Loretta sticking up for Larry against Susie in the closing montage was the greatest thing ever. I saw this news on CNN this morning - can't wait for this. I have faith it will deliver.

That's not the point. Dana really called out Jardine pretty bad... pretty much calling him a retard for not fighting for the title if he got the opportunity.

The timeline doesn't work for Ben to not be there yet. It's already 1977. He's not 27 or younger when the Losties arrive, that's for sure.

Speaking of Ben, wouldn't they have run into teenage Ben at some point in those three years? Also - were they just going to live there until they got slaughtered in the purge?

I'm away on business for the week and I rushed back from dinner to catch this tonight in my hotel room. Didn't regret it at all. Great episode... I am really digging this season. Saywer as the head of security was great and I think him and Juliette have some great chemistry. Can't wait for the next episode. Can't believe it's not for two weeks, though! Sucks.

Also creepy unknowledgeable slimeball.

Yeah, cbacon definitely seems like a huge Bret Hart fan. I was going to make the same guess, probably.

Well, Leonard got steamrolled. That was disappointing. Helps build Brown up more as the champ though for that Urijah rematch. What do they do with Aldo now, though?

Kenny Rice not Kenny Florian.

Aldo is a little shark. Once he smelled that caveman blood, he pounced and that final flurry was brutal. Jens is good. I miss Frank's half retarded commentary, though. Oh - Hicks vs. Razor Rob was a steaming pile of garbage.

Hadn't seen Bas' self defense video in about 3 or 4 years That shit is still hilarious. I'm sorry, sir, but now I'm going to have to break your leg. Bas loves Lyoto. Gave him high praise in that interview and also on Inside MMA he picked Machida to be light heavyweight champion one year from now while Kenny was "totally surprised" by the result. Stick to bull-riding, cocksmoker.

Koscheck just might end up being one of the highest paid fighters in the UFC right now. I mean - he's making what? 40-60k a fight and he's fighting like 6+ times a year.

Not on ESPN yet but currently top story on CNN.com http://sportsillustrated.cnn.com/2009/base...oids/index.html Steroid shitstorm to resume for weeks. That was an MVP year.

Mik posted a topic in Music

Just like last year - I suppose. What are you looking forward to? Tonight: Franz Ferdinand is the only major release on my radar screen, as of now. And hopefully the new U2 CD in March won't suck like the last one.

He threw in a line in a post a few pages ago that he missed the last three seasons. I mean, c'mon.