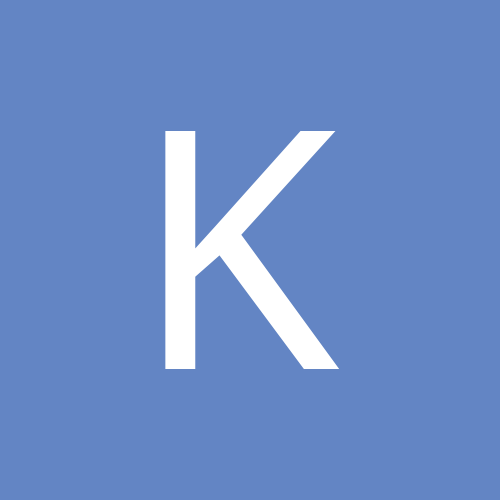 Content count

6549

Joined

Last visited
Everything posted by Kahran Ramsus
As far as talent goes, Bret Hart was much better than Shawn Michaels both in terms of work and charisma. He was also a much bigger draw than Michaels. Bret/Bulldog, Bret/Diesel, Bret/Owen & Bret/Austin were all much better than Shawn's matches with those same guys. Shawn wasn't even that good until late 1994. Before then he had good matches with the likes of Jannetty & Razor, but he was very hit or miss. Longevity is important to me too. Bret was great from 1991 when the Hart Foundation broke up until 1997 at Survivor Series. A declining Hart even managed to pull out the 1999 MOTY. Shawn was really only at the top of his game from 1995-1996. After that he was a shell of his former self. Bret was delivering ****+ matches on a regular basis for years, the vast majority of HBK's top matches come from those two years. Shawn hasn't even come close to **** since 1997. HBK was more athletic, but Bret was the smarter (and better) worker by far.

What is with the Jets and 3rd Downs tonight?

First pick of the season!

I liked the jerseys they had last year better.

why isn't Betts starting again?

The Skins are only carrying 2 QBs aren't they? What happens if both Ramsey & Johnson go down?

Two sacks on the first drive. I thought the Washington line was supposed to be good. 3-0 Skins

At least the refs are in mid-season form. [/sarcasm]

What is the over/under on games before Conway gets hurt this year?

I have Washington in the Pick Em'.

The Rams were bad last year before they got injured. Teams simply figured them out, and Mike Martz is too stupid to compensate. They will do better then last year, but once they get to play the likes of Philly or Tampa (and others) in the playoffs, they will really struggle. In the AFC, I don't think they would stand a chance, but the NFC has a few great teams and a bunch of lousy teams. The Rams will have trouble beating any of the NFC playoff-calibre teams with the exception of Green Bay, and that's only when the Rams are at home. The Steelers have the opposite problem. They can't stop the pass and if they run into a team like Oakland or Buffalo, they will get crushed. They have a chance if they have luck on their side (they match up much better against teams like Miami or KC), so I wouldn't count them out yet. I was actually thinking about picking Baltimore to win the North, but Boller scared me away.

Maybe they are just being lazy. Rhyno isn't that good to begin with. Remember his snorefest with Benoit on Smackdown a few weeks back?

The Middle East was a problem area long before Islam even existed. They fight each other as much as they fight us.

AFC East - Miami Dolphins AFC South - Indianapolis Colts AFC North - Pittsburgh Steelers AFC West - San Diego Chargers Wildcard - Oakland Raiders Wildcard - Buffalo Bills NFC East - Philadelphia Eagles NFC South - Tampa Bay Buccaneers NFC North - Green Bay Packers NFC West - St. Louis Rams Wildcard - New York Giants Wildcard - New Orleans Saints Playoffs San Diego d. Oakland Buffalo d. Pittsburgh Miami d. San Diego Indianapolis d. Buffalo Indianapolis d. Miami Tampa Bay d. New York Philadelphia d. New Orleans Green Bay d. Tampa Bay Philadelphia d. St. Louis Green Bay d. Philadelphia Green Bay d. Indianapolis

This works out to about 17 000 megatons of energy. By comparison the Chicxulub impactor (the one that wiped out the dinosaurs) hit with 1 000 000 000 megatons of energy. It will be devastating, but there is no reason to think the human race won't survive.

Kahran Ramsus replied to a topic in Sports

You need TE help too. Miller was successful last year because he was the only option on the Texans and that is no longer the case. Clark will help Pollard's value, but he won't be a good fantasy player. I'd rather have Jackson than Lelie too. He will have more of a chance to play and the Seahawks & Broncos offenses are headed in the opposite direction.

HHH was once popular too. I'm referring to the NWO from late 1996 onwards, when losers like Buff Bagwell & IRS were joining the group. The NWO during the initial run was quite successful, but the backlash was a 100x worse. WCW was pretty successful prior to the NWO in 1996, but it would end up taking the entire company down.