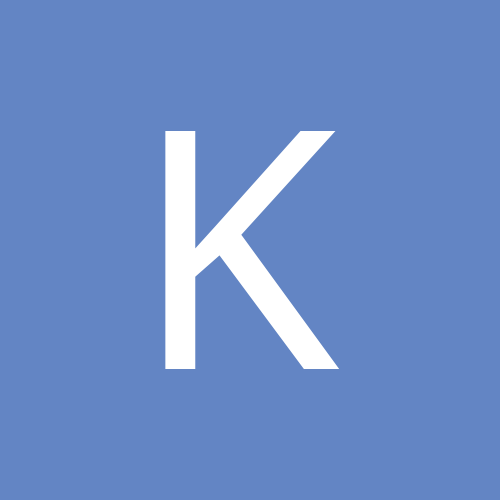 Content count

6549

Joined

Last visited
Everything posted by Kahran Ramsus
Kahran Ramsus replied to PILLS! PILLS! PILLS!'s topic in Draft Faggotry

I hated "The Natural" Butch Reed, loved "Hacksaw" Butch Reed. He's one of the most misused guys that the WWF has ever had.

I wasn't a part of the internet wrestling scene until around Wrestlemania XIII, but it is definitely how I felt at the time. On the other hand, I still like Wrestlemania IV so I've been known to disagree with general opinion from time to time.

For me its X. Two fantastic matches, returns by two of favourites (Perfect & Piper), Bret Hart winning the WWF Championship and Randy Savage getting another big moment. It was just a great show to watch live. In retrospect, everything except the two big matches sucked, the two returns meant nothing, Savage was gone by the end of the year and Bret Hart had a good run before getting derailed by the Clique. Time has not been kind to that show.

I liked XII and thought XIV was okay. The other three are awful and I agree with those that say XV was the worst the show ever put on. It was terrible from top to bottom up until the main event and that was bad as far as Rock/Austin is concerned (they had a much better match the next month at Backlash). Definitely the worst period as far as Wrestlemania is concerned.

Kahran Ramsus replied to PILLS! PILLS! PILLS!'s topic in Draft Faggotry

If I was Cucaracha, I'd be having a fit right about now.

Kahran Ramsus replied to The Niggardly King's topic in Sports

Montana is someone who for a long time I thought was the best QB to ever play the game, and as I've learned more about it he's started sliding down the list for mostly the same reasons already listed in this thread. He was still a great QB, but if you watch the footage of both him and Steve Young, Young was the better player. I like using those two as an example as they were both on the same team so they were easier to compare. Young would have had multiple Super Bowls too, but he had stronger competition in the Jimmy Johnson Cowboys and later the Mike Holmgren Packers. Elway & Marino were better than Montana too. This is true. He's made his career off of throwing TDs into double and triple coverage. EDIT: Oh and Manning is better than Brady for pretty much same reasons (aside from the one year Brady just exploded) as Marino is better than Montana. Manning might be the best QB to ever play the game.

I can only remember The Rock doing it at WrestleMania 17. Angle did it too.

This is another one that worked the first time he did it, but becomes contrived when it happens repeatedly. A similar one was people reversing Austin's Million Dollar Dream by walking up the turnbuckle. It worked at Survivor Series 1996, but was overused after that.

Kahran Ramsus replied to PILLS! PILLS! PILLS!'s topic in Draft Faggotry

That's why I waited so long to take him, and why I assume he had dropped so far. I never dreamed that people forgot about him. He was my backup pick to Valentine a couple of rounds ago. I went with Valentine because Valentine was a much better wrestler, but Ventura just has so much charisma and popularity it makes up for his lack of ability. This was a good point to take him. My other potential pick is still on the board and I will take him if he falls back to me. There is probably a better chance of that happening than Ventura coming back, so I chose Ventura. I will probably end up putting Ventura against JYD. The match will be terrible, but it will have heat, that's for sure. We'll see what happens with the rest of my picks.

Kahran Ramsus replied to PILLS! PILLS! PILLS!'s topic in Draft Faggotry

I would have loved to see a Hogan/Ventura feud in 1987 or so had he managed to stay healthy. That would have been gigantic.

Kahran Ramsus replied to Cheech Tremendous's topic in Sports

Kahran Ramsus replied to PILLS! PILLS! PILLS!'s topic in Draft Faggotry

Time to get a hometown boy. My next pick is one of the most famous wrestlers in the world. A cool heel that would get louder face pops by waiving to the crowd than most of the actual faces on the roster. A wrestler, announcer, actor, mayor and eventually governor of my home territory. Jesse "The Body" Ventura

Kahran Ramsus replied to PILLS! PILLS! PILLS!'s topic in Draft Faggotry

What if somebody really wants The Booty Man?

Kahran Ramsus replied to PILLS! PILLS! PILLS!'s topic in Draft Faggotry

There were three guys I was looking at for my next pick. Honky was one of them. EDIT: Things seem to be picking up speed now. Maybe I'll get my next pick tonight.

Kahran Ramsus replied to PILLS! PILLS! PILLS!'s topic in Draft Faggotry

That's the plan. With an earlier pick I would have had Hogan too. Cena is a current wrestler that I believe would have no problem working in the environment of the 80s. He's that type of performer. Now, I'm eventually going to start picking guys that weren't mainly known as WWF wrestlers, but that is still the type of promotion that I plan on running.

Don't look now, but there is another potential upset in the making here with Australia now up 4-2 on Cuba.

Assuming Logan's even dead, as I don't believe they ever said one way or the other. It was implied that he died with the ambulance he was in turning off the siren and lights at the end of the episode. However, it doesn't really change things for Martha whether he survived or not.

Kahran Ramsus replied to a topic in Sports

Tomlinson is staying with the Chargers. http://sports.espn.go.com/nfl/news/story?id=3968954 Also, the Jay Cutler situation in Denver has become a major problem. http://sports.espn.go.com/nfl/news/story?id=3968896 Tomlinson electing to restructure works out best for both sides. Sproles is not an every down back and Tomlinson stays in a familiar situation as opposed to learning a new system in his twilight years. As for Cutler, I have no idea what Denver is doing. If there was any time for them to kiss ass and tell him what he wanted to hear, this was it. They seem to determined to start over at the position and I have no idea why. Cutler's 25, not 35.

It probably has less to do with a problem between Aaron & Martha and more to do with her going insane and murdering a former president.

I doubt we'll see a better game for the rest of the tournament.

And the Dominicans go ahead with an assist from the Dutch RF.

Kahran Ramsus replied to PILLS! PILLS! PILLS!'s topic in Draft Faggotry

Time for the final piece of my main tag team feud. After losing out on the two tag teams that I really would have gone after, I wanted to benefit from four men that can also function as singles stars. It may not necessarily be the best thing for a supercard like we are doing here, but it would definitely be a good idea in the long run if I really was building a promotion from scratch. With that said, my next pick... Brutus "The Barber" Beefcake

I knew Bill was a goner after Jack told him to go to the hospital to continue the torture of the senator's Chief of Staff and he refused. After that you knew he had to be in the White House for a reason and that would be to die.

The most overdone sequence in wrestling is the cradle reversal series first seen in the Guerrero/Malenko. It was a unique at the time and was great, but since then you see it in every other Indy match out there and it comes off like an exercise in self-congratulatory masturbation over the fact you can choreograph a sequence first seen almost 15 years ago. The most contrived sequence is another one you see a lot of in Indy matches, usually between spot monkeys, where one guy will sweep the legs of the other guy and go for the cover but then roll himself off, get up, and then the other guy will do the sweep/roll off part, and then they'll both kip up and stare at each other while the fans clap like obedient Pavlovian dogs. I hate that too.