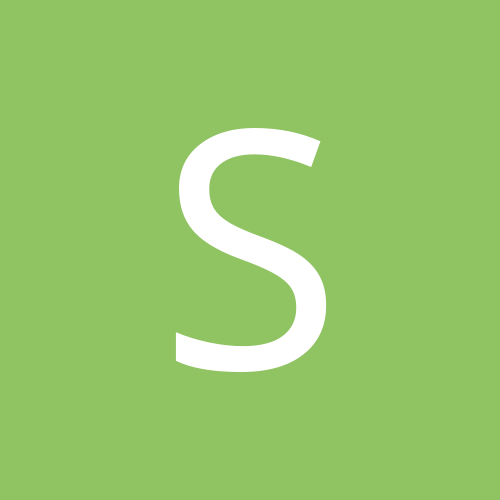 Entry posted by sfaJack ·
412 views
30 feels no different than 29. Big surprise. I'm still marching slowly towards the end. The good news at least is that I'm one year closer to 'Senior Citizen' status and all the various discounts and freebies that entitles one to.
I stopped caring about my birthday 12 years ago. I figured once I turned 18 and became able to die for my country and blow all my money on lottery tickets, it was all downhill from there anyway, so why give a shit?
sfaJill, on the other hand, loves birthdays. So at some point today, I will have to pick a restaurant so she can go buy me dinner, I'll have to pick a "fun activity" to do, and I'll have to open at least one present from her. In fact, we had this exchange last night:
"Honey, I'm sorry. I think I gave you most of your birthday presents at Christmas."
"So?"
"Well, you're probably only going to have one to open tomorrow."
"There's a 1% chance I'll give a shit."
"I know, I know."
(moment of silence)
"Maybe I'll take you to Best Buy or somewhere like that and let you pick out something you want."
"Yeah...maybe. I guess."
------------------------------
So why am I queerin' up TSM this morning? Because my in-laws have this insane tradition of calling their children (and now children-in-law) at 5:30 in the morning on their birthday and (terribly) singing Happy Birthday over the phone and now I can't get back to sleep. It's gonna be a great day.
Neither of us were amused by this tradition this year, particularly since it was nearly 3 AM before we went to sleep. sfaJill even lectured her dad saying, "You're calling at 5:30 on a SATURDAY morning; of course I'm going to assume something is wrong."
------------------------------
It's the exact opposite with my dad. For YEARS he always got my brother's and my birthdays mixed up--he always thought mine was January 28 and my bro's was December 24 when if fact mine is January 24 and my bro's is December 28. Well, he called about 20 minutes ago and we had this conversation. It's funny to me; YMMV.
Dad: "I was just calling because it's your birthday. Wait...it is the 24th right?"
Me: (laughing)"Yes."
Dad: "Well, alright."
Me: "You didn't get us mixed up this year. What happened?"
Dad: "I don't know. It's probably because Nicole (my sister-in-law) said something about it earlier this week."